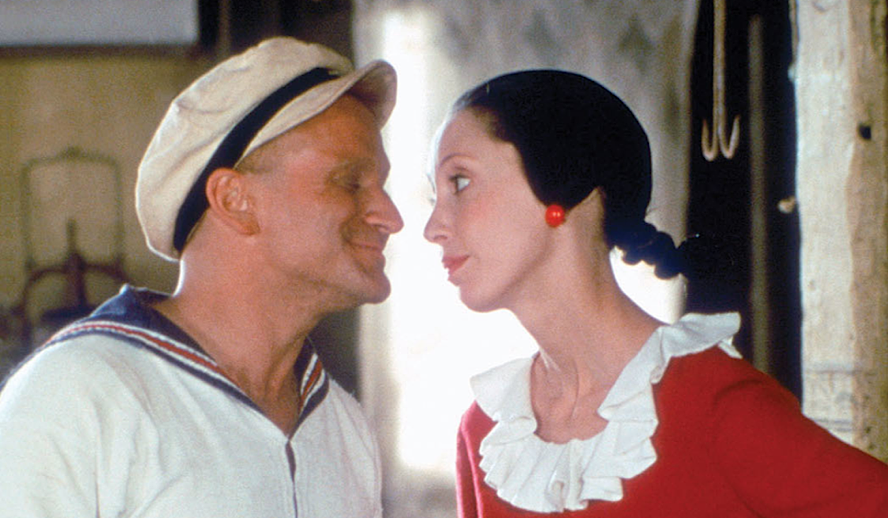 Photo: 'Popeye'
You're sitting on the couch, flicking through commercials to kill time, when you see it. It's a trailer for a new movie that happens to be based on your favorite childhood cartoon. It looks different, though. Your favorite cartoon characters have been replaced with live-action actors and CGI creations. No longer are your favorite characters two-dimensional; they are now in the three-dimensional world. From box office disappointments like 'Popeye' to franchise makers like 'Transformers', classic cartoons have been turned into big-budget spectacles for years now, despite their mixed reviews. 
Related article: 'In the Heights' – Behind the Scenes and Full Commentary/Reactions from Cast & Crew
Related article: The Hollywood Insider's CEO Pritan Ambroase: "The Importance of Venice Film Festival as the Protector of Cinema"
'Popeye' – Replicating a Cartoon in the Real World 
Many live-action adaptations of cartoons try their hardest to replicate the feel of the cartoon, which was very costly before CGI. 1994's 'The Flintstones' recreated the famous town of Bedrock by the Vasquez Rocks to achieve its prehistoric feel. The elaborate sets, which included stone huts and their own McDonald's product placement, contributed greatly to the film's $46 million dollar budget. These elaborate sets worked in the film's favor though since 'The Flintstones' became a box office hit, earning $342 million, in part because fans of the original loved how much the film looked like the cartoon. Not all films that stayed faithful to the original succeeded on the same level, though. 
1980's 'Popeye' with the late and great Robin Williams was perhaps one of the earliest attempts at recreating a cartoon in the live-action world. 'Popeye', with its corny musical numbers and long runtime, was a bomb with critics and audiences alike. One thing everyone could agree on was that the film's setting, Sweethaven, was beautifully constructed. Much of the film's production went into replicating the town of Sweethaven, which was built in Mellieħa, Malta. The set still stands to this day and has become a popular tourist attraction, Popeye Village, which includes live shows and boat trips. While the film was a bomb at the time, it has recently gained a bit of a cult following for how the film replicates the cartoonish shenanigans of 'Popeye the Sailor Man'. 
Related article: MUST WATCH – The Hollywood Insider's CEO Pritan Ambroase's Love Letter to Black Lives Matter – VIDEO
Subscribe to The Hollywood Insider's YouTube Channel, by clicking here.
2000's 'The Adventures of Rocky and Bullwinkle', shockingly produced by Robert DeNiro, was a box office bomb grossing only $35.1 million of its $76 million dollar budget. Despite the film's low ratings, it stayed close to the original source material and kept the cartoon's satirical edge. From Fearless Leader (Robert DeNiro) using television to brainwash the world to Whoopi Goldberg's character being named "Judge Cameo", the film replicates the same meta-humor that made the original 'Rocky and Bullwinkle' cartoon stand out. This humor is what sadly led the film to fail, with many blaming the film's failure on it staying too faithful to the original and not "hip" enough. 
How Do You Do, Fellow Kids? 
The weird world of live-action adaptations of cartoons wouldn't be complete without some attempt to modernize the cartoon. While many of these films attempt to stay faithful to the source material, many others attempt to appeal to a new generation of kids, which can lead to some good old "how do you do, fellow kids" material. This can be seen with weird choices of celebrity voices, from Katy Perry playing Smurfette to Justin Timberlake playing Yogi Bear's sidekick, Boo Boo. These celebrity voices don't even have to be recognizable in the film as long as they're on the poster, just look at the high-pitched voices of Amy Poehler and Justin Long in 'Alvin and the Chipmunks: The Squeakquel'. 
Related article: Why Queen Elizabeth II Is One Of The Greatest Monarchs | Her Majesty Queen Elizabeth II of United Queendom of Great Britain & Northern Ireland (Video Insight)
Limited Time Offer – FREE Subscription to The Hollywood Insider
Click here to read more on The Hollywood Insider's vision, values and mission statement here – Media has the responsibility to better our world – The Hollywood Insider fully focuses on substance and meaningful entertainment, against gossip and scandal, by combining entertainment, education, and philanthropy.
2011's 'The Smurfs' is the best (worst) example of these kinds of films attempting to appeal to the hip kids of today. Instead of setting the film in the Smurf colony, the film pulls an 'Enchanted' and magically transports the characters to New York. This leads the Smurfs to get into some fun product placement shenanigans like playing 'Guitar Hero' and getting lost in FAO Schwarz. We can't forget about the Smurfs then learning about the human world, which includes them rapping their theme song, complete with a fish lens camera shot. Then there's the 'Alvin and the Chipmunks' franchise, which includes hip songs like 'Single Ladies' and twerking Chipettes. 
While one would hope that the "how do you do, fellow kids" formula would crash and burn, most of these films were box office hits despite their negative reviews. The first 'Alvin and the Chipmunks' earned a whopping $361 million dollars of its $60 million dollar budget. This then led to the film earning countless sequels and even more merchandise. 'The Smurfs', on the other hand, earned a large sum of $563.7 million dollars out of its $110 million dollar budget. Why did these films earn so much money? Well, they are both based on highly recognizable characters, characters that parents grew up with and wouldn't mind taking their child to see. They were both also highly marketed, with their commercials being inescapable, unlike the box office failure 'Yogi Bear', whose trailers mainly aired before other box office bombs like the forgotten 'Alpha and Omega'. Guess not every attempt at seeming cool can lead to successful franchises. 
Franchise Makers and Franchise Failures
Many live-action adaptations of cartoons become franchises, having multiple sequels. One of the first to do this was 2002's 'Scooby Doo', which got a sequel with the same cast two years later. 'Scooby Doo', like 'the Flintstones', successfully brought the cartoon to the real world with its perfect casting and fun, if cheesy. sense of mystery. This caused the film to rank number one at the box office. While the first 'Scooby Doo' was successful with audiences, its sequel, 'Scooby-Doo 2: Monsters Unleashed', was less successful with both audiences and critics, causing the cancelation of the planned third film.  
Related article: The Hollywood Insider's CEO Pritan Ambroase: "The Importance of Venice Film Festival as the Protector of Cinema"
Related article: The Masters of Cinema Archives: The Hollywood Insider Pays Tribute to 'La Vie En Rose', Exclusive Interview with Director Olivier Dahan
Related article: – Want GUARANTEED SUCCESS? Remove these ten words from your vocabulary| Transform your life INSTANTLY
Some cartoon adaptations were much more successful than 'Scooby Doo', like Michael Bay's 'Transformers'. 2007's 'Transformers', based on the cartoon of the same name, earned a whopping $709 million dollars, the most of any of the films discussed so far. Michael Bay turned a cartoon into an action film series on the same level as 'Fast and the Furious', with 'Transformers' having six films under its seatbelt. Despite the film series being criticized for its confusing story, excessive special effects, and casual sexism, audiences flocked for the sheer spectacle alone. While 'Transformers' proved that a film based on a cartoon can become a box office smash, many films tried and failed to follow. 
One cartoon franchise that tried and failed to become the next 'Transformers' was Michael Bay's own 'Teenage Mutant Ninja Turtles', which failed to please fans and new audiences alike. The film was too different from the source material, which turned hardcore fans away, but also wasn't unique enough to interest potential new viewers. The film did have a sequel, 'Teenage Mutant Ninja Turtles: Out of the Shadows', which was received even worse than the first film, making only $135 million dollars out of its $245 million dollar budget. The failure of the film's sequel, like with 'Scooby Doo', caused the third film to be canceled before production could even start. While many have tried to turn cartoons into big-budget franchises, it seems as though only 'Transformers', despite all its criticism, managed to succeed. 
Conclusion 
The world of live-action films based on cartoons is strange to say the least. It is a world filled with attempts at trying to stay close to the source material and attempts to rebrand the cartoon to be hipper and cooler for a modern audience. It is a world of big named celebrities playing your favorite characters, from John Goodman as Fred Flintstone (makes sense) to Jesse McCartney as Theodore Chipmunk (wait, what?). It is a world of box office bombs, cult classics, and big named franchises. Live-action adaptations of cartoons may not be going away any time soon, especially with Disney turning all their animated films into live-action films, but at least a Smurf hasn't rapped for years now. 
By Brianna Benozich
Click here to read The Hollywood Insider's CEO Pritan Ambroase's love letter to Black Lives Matter, in which he tackles more than just police reform, press freedom and more – click here.
An excerpt from the love letter: The Hollywood Insider's CEO/editor-in-chief Pritan Ambroase affirms, "The Hollywood Insider fully supports the much-needed Black Lives Matter movement. We are actively, physically and digitally a part of this global movement. We will continue reporting on this major issue of police brutality and legal murders of Black people to hold the system accountable. We will continue reporting on this major issue with kindness and respect to all Black people, as each and every one of them are seen and heard.
Just a reminder, that the Black Lives Matter movement is about more than just police brutality and extends into banking, housing, education, medical, infrastructure, etc. We have the space and time for all your stories. We believe in peaceful/non-violent protests and I would like to request the rest of media to focus on 95% of the protests that are peaceful and working effectively with positive changes happening daily. Media has a responsibility to better the world and The Hollywood Insider will continue to do so."
Ways to support Black Lives Matter Movement to end systemic racism
More Interesting Stories From The Hollywood Insider
– Want GUARANTEED SUCCESS? Remove these ten words from your vocabulary| Transform your life INSTANTLY
– Compilation: All James Bond 007 Opening Sequences From 1962 Sean Connery to Daniel Craig
– Do you know the hidden messages in 'Call Me By Your Name'? Find out behind the scenes facts in the full commentary and In-depth analysis of the cinematic masterpiece
– A Tribute To The Academy Awards: All Best Actor/Actress Speeches From The Beginning Of Oscars 1929-2019 | From Rami Malek, Leonardo DiCaprio To Denzel Washington, Halle Berry & Beyond | From Olivia Colman, Meryl Streep To Bette Davis & Beyond
– In the 32nd Year Of His Career, Keanu Reeves' Face Continues To Reign After Launching Movies Earning Over $4.3 Billion In Total – "John Wick", "Toy Story 4", "Matrix", And Many More
popeye. popeye. popeye. popeye. popeye. popeye. popeye. popeye. popeye. popeye. popeye. popeye. popeye. popeye. popeye. popeye. popeye. popeye. popeye. popeye. popeye. popeye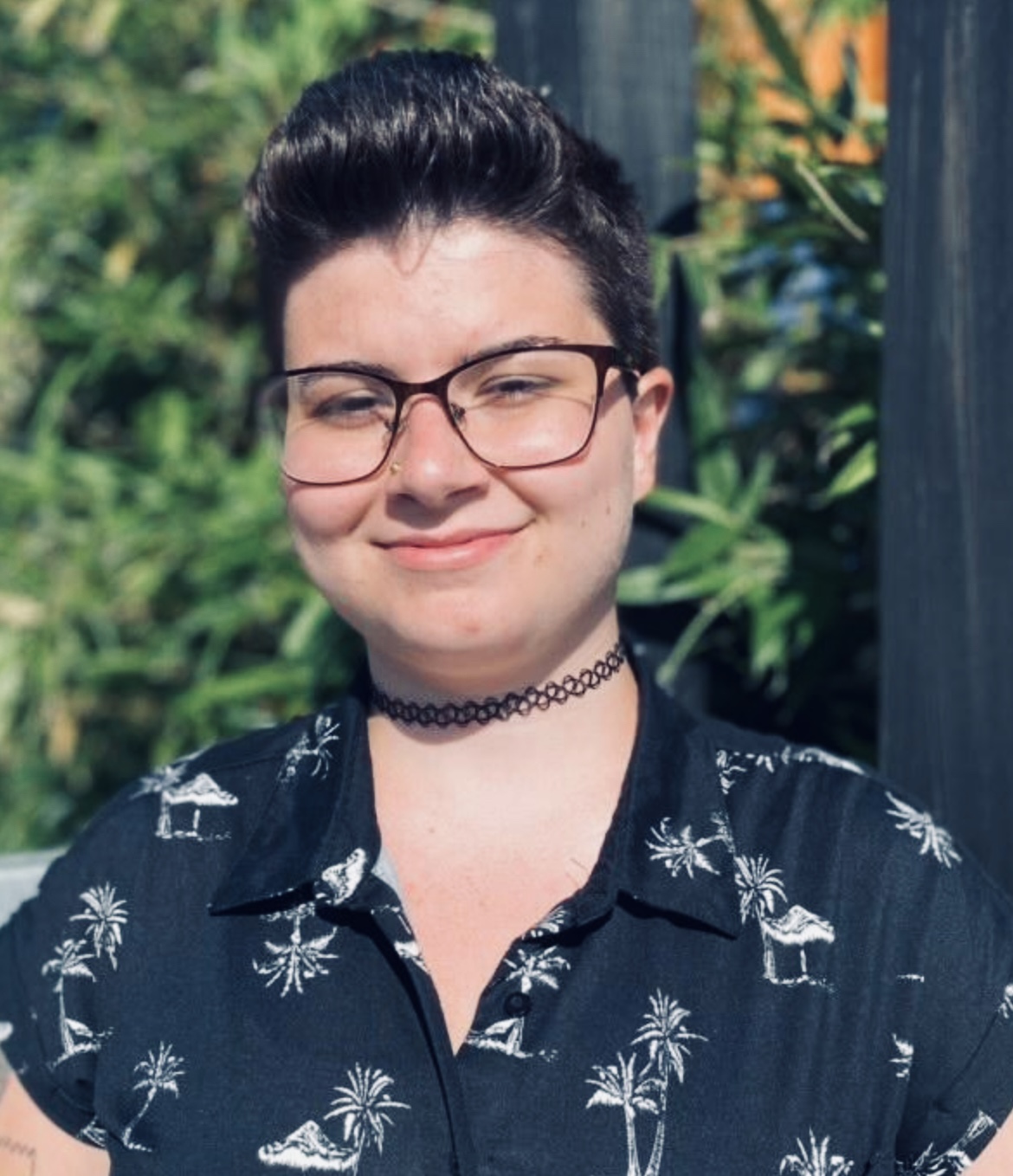 Brianna Benozich is a writer for The Hollywood Insider and a stand up comedian. With a background in screenwriting, she believes that every good story relies on character, story, and themes. Brianna believes that these components, especially with comedies, can start necessary conversations and even open the minds of the audience. She strives to bring attention to underrepresented and overshadowed films and television series which align with the core values of Hollywood Insider's mission to provide meaningful and compelling stories.