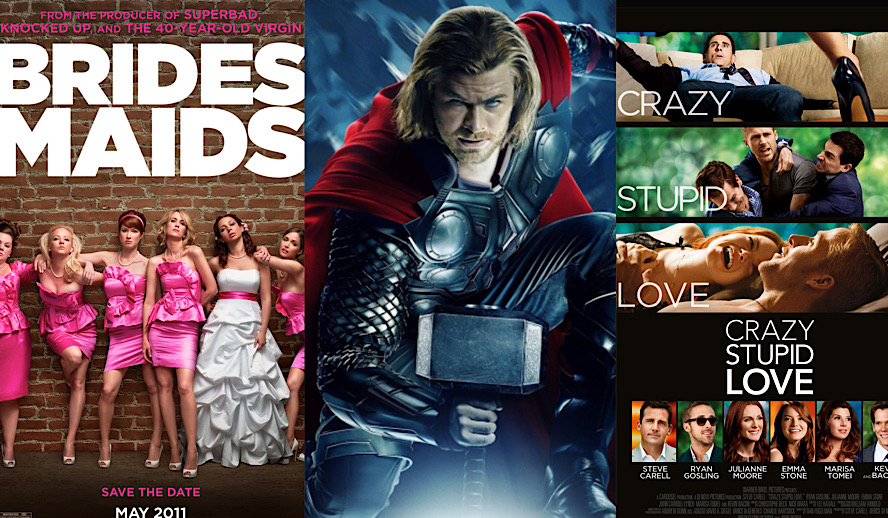 Photo: Iconic Films
A lot happened in 2011. The Egyptian Revolution started the year, Osama bin Laden was assassinated by the United States, and scientists discovered that Mars might have water on its surface after sending a new research rover up to the planet. 2011 was also an excellent year for movies, giving us a wide range of films that would alter the lexicon of movies for the next decade and beyond.
Related article: A Tribute to Ryan Gosling: Hollywood's Most Underestimated Drama Actor
Related article: Marvel Cinematic Universe: 32 Marvel Movies Facts From 'Iron Man' to 'Avengers' in the MCU
These are six of those iconic movies turning 10 this year. 
'Bridesmaids'
When looking at seminal romantic comedies, there is no denying that Paul Feig's 'Bridesmaids' is on that list. The film follows Annie (Kristen Wiig), a down on her luck woman in her mid-thirties whose best friend, Lillian (Maya Rudolph), has just gotten engaged and asked her to be the maid of honor. What follows are the hijinks that ensue as Annie and one of Lillian's other bridesmaids, the wealthy Helen (Rose Byrne) start to get competitive and jealous of the other's relationship with the bride. 
One of the big things 'Bridesmaids' did was prove that a raunchy comedy about women could succeed just as much as one about men during a time when Hollywood still very much so held the belief that female-lead films could not be as successful at the box office (worldwide the film made nearly $290 million). The film also launched Melissa McCarthy into stardom, receiving an Oscar nomination for her role as Megan, the sister to the groom and one of Lillian's bridesmaids. 
Related article: A Tribute to Julianne Moore: Our Favorite Down-to-Earth Superstar
Related article: Steve Carell: 32 Facts on the Comedy Genius & The Lovable Boss of 'The Office'
When Feig was asked about the legacy of 'Bridesmaids' in an interview with 'Good Morning America' upon the film's 10th anniversary, he said "I think it's relevant and has longevity simply because, if you take all the outrageous stuff that's in it, all the really funny, crazy stuff in there, it's really a beautiful little emotional story about somebody trying to save a friendship. I don't really look at the movie as being a romantic comedy, even though there is the whole storyline of [Wiig's character] finding Officer Rhodes and finding happiness with him, it's really more about her healing herself. The only way she could actually have any kind of decent relationship is when she heals herself and her friendship. And her relationship with Rose's character, too." 
'Crazy, Stupid, Love'
While this is another romantic comedy, it's one that is very different from the other romantic comedy on this list. 'Crazy, Stupid, Love' follows Cal (Steve Carell) in the aftermath of his wife, Emily (Julianne Moore), telling him she wants a divorce after having an affair with her coworker (Kevin Bacon). Upon meeting Jacob (Ryan Gosling, earning a Golden Globe nomination for his role in the film) at a bar, he begins to get mentored as to how to get his ladies game back. We also see Jacob falling into a relationship with a young lawyer (Emma Stone) frustrated with her current situation, Cal's son (Jonah Bobo) dealing with a severe crush on his high-school-aged babysitter (Analeigh Tipton) who has a massive crush on Cal. It's a very messy story, yes, but it's so much fun as well. 
Related article: MUST WATCH – Hollywood Insider's CEO Pritan Ambroase's Love Letter to Black Lives Matter – VIDEO
Subscribe to Hollywood Insider's YouTube Channel, by clicking here.
Aside from the myriad of iconic one-liners that came from the film (it's hard to beat "Be better than the Gap!"), the major thing to come out of this film was the pairing of Ryan Gosling and Emma Stone. The two would go on to play romantic interests in two more films following this, in 'Gangster Squad' and 'La La Land' for which they would both receive Oscar nominations and land Stone her first Oscar win. Gosling has discussed this partnership over the years, telling E! in 2016, "We made two films together and now three, and so you know it's great to work with people you know. I think it brings the best out of them because you know one another, and you are able to help each other in a way that you can't if you're strangers."
'The Help'
'The Help' is one whose legacy surrounds a lot of cultural conversations that people have been having over the past few years. The film, based on the novel of the same name by Katheryn Stockett, follows the stories of Aibileen (Viola Davis) and Minny (Octavia Spencer) as they work with aspiring journalist Skeeter (Emma Stone) to put together a book telling the stories of the racism and problems they face as maids for rich, white families in Jackson, MS. The film looks at their personal lives, professional lives, and puts all of it in the context of the Civil Rights Movement.
Related article: Why Queen Elizabeth II Is One Of The Greatest Monarchs | Her Majesty Queen Elizabeth II of United Queendom of Great Britain & Northern Ireland (Video Insight)
Click here to read more on Hollywood Insider's vision, values and mission statement here – Media has the responsibility to better our world – Hollywood Insider fully focuses on substance and meaningful entertainment, against gossip and scandal, by combining entertainment, education, and philanthropy.
The legacy of 'The Help' is a complicated one. While the film was very well received at the time, including four Oscar nominations and a win for Octavia Spencer, it has since raised some issues with its story as it has been put in a greater cultural context. Last summer amidst the Black Lives Matter protests, when people were running to find things to watch to help them understand what it's like to be Black in America, 'The Help' was a film many people thought would be a good way to gain perspective. However, as many people (including the cast of the film) pointed out, the film was based on a story written by a white woman, directed by a white man, and told in a way that paints it as more of a white savior story rather than a story about Black women. 
Some of the cast have even said they regretted taking part in the film, with Viola Davis and Bryce Dallas Howard both saying they would not take the film were it to be offered to them today. Davis told the New York Times, "have I ever done roles that I've regretted? I have, and "The Help" is on that list. But not in terms of the experience and the people involved because they were all great… I just felt that at the end of the day that it wasn't the voices of the maids that were heard. I know Aibileen. I know Minny. They're my grandma. They're my mom. And I know that if you do a movie where the whole premise is, I want to know what it feels like to work for white people and to bring up children in 1963, I want to hear how you really feel about it. I never heard that in the course of the movie." 
Related article: Hollywood Insider's CEO Pritan Ambroase: "The Importance of Venice Film Festival as the Protector of Cinema"
Related article: The Masters of Cinema Archives: Hollywood Insider Pays Tribute to 'La Vie En Rose', Exclusive Interview with Director Olivier Dahan
'The Girl With The Dragon Tattoo'
The 2010s gave way to many large film franchises, mainly in the Young Adult dystopian genre and comic book films. However, there was one film adaptation franchise that found great success without falling into either of those categories: 'The Girl With the Dragon Tattoo'. Based on the series by Stieg Larrson, the movie follows investigative, antisocial hacker Lisbeth Salander (Rooney Mara) and her investigation into a 40-year old case of a 16-year-old who went missing. The film has many twists and turns and combines thriller, mystery, and action into an exciting start to a new franchise.
Unfortunately, the franchise did not take off quite like the film studio was expecting it to. While the first film received critical acclaim and garnered great audience support, there were so many issues with creating the script for the sequel 'The Girl Who Played with Fire' that it ended up being scrapped and Sony decided to reboot the franchise in 2015 with Claire Foy as Lisbeth and follow the story for 'The Girl in the Spider's Web'. Unfortunately again, just like with the sequels that could have been, this addition to the franchise bombed at the box office, leaving us wondering if the earlier films had taken place as intended, what a franchise that started with such promise could have been.
Related article: A Tribute To The Academy Awards: All Best Actor/Actress Speeches From The Beginning Of Oscars 1929-2019 | From Rami Malek, Leonardo DiCaprio To Marlon Brando & Beyond | From Olivia Colman, Meryl Streep To Bette Davis & Beyond
Related article: Want GUARANTEED SUCCESS? Remove these ten words from your vocabulary| Transform your life INSTANTLY
Marvel Cinematic Universe: 'Thor' and 'Captain America: The First Avenger'
While one franchise was unable to get off the ground after its debut in 2011, another franchise began to soar and that was largely in part due to these two entries in its filmography. The Marvel Cinematic Universe was still building up to its initial cumulative point in 'The Avengers'. Before it could get to that point, two Avengers still needed to be introduced and those two films doing so would come in May and July of 2011 in the forms of 'Thor' and 'Captain America: The First Avenger'. 
'Thor' introduced the world to the Norse god of Lightning (played by relative newcomer Chris Hemsworth), hailing from the planet of Asgard and his crashing into Earth, bringing with him his adopted brother Loki (Tom Hiddleston) and meeting Jane (Natalie Portman), Darcy (Kat Dennings), and Erik (Stellan Skarsgard). This film helped directly set up 'The Avengers' since Loki is the villain in both films and ultimately sets up over 10 years' worth of content from Marvel.
'Captain America: The First Avenger' brought the final character needed for 'The Avengers' into the fold. This film provides the origin story for the final and oldest Avenger (Chris Evans) and served as the last film before the release of 'The Avengers' about a year later. While it was one of the lowest-grossing Marvel films, it has become one of the most beloved of the bunch. There is no denying that without the interest these two films generated, 'The Avengers' probably would not have had the same level of success had people not already been invested in the stories of all of these characters beforehand.
2011 was an excellent year for film and these are just a few examples!
Click here to read Hollywood Insider's CEO Pritan Ambroase's love letter to Black Lives Matter, in which he tackles more than just police reform, press freedom and more – click here.
An excerpt from the love letter: Hollywood Insider's CEO/editor-in-chief Pritan Ambroase affirms, "Hollywood Insider fully supports the much-needed Black Lives Matter movement. We are actively, physically and digitally a part of this global movement. We will continue reporting on this major issue of police brutality and legal murders of Black people to hold the system accountable. We will continue reporting on this major issue with kindness and respect to all Black people, as each and every one of them are seen and heard.
Just a reminder, that the Black Lives Matter movement is about more than just police brutality and extends into banking, housing, education, medical, infrastructure, etc. We have the space and time for all your stories. We believe in peaceful/non-violent protests and I would like to request the rest of media to focus on 95% of the protests that are peaceful and working effectively with positive changes happening daily. Media has a responsibility to better the world and Hollywood Insider will continue to do so."
Ways to support Black Lives Matter Movement to end systemic racism
More Interesting Stories From Hollywood Insider
– Want GUARANTEED SUCCESS? Remove these ten words from your vocabulary| Transform your life INSTANTLY
– Compilation: All James Bond 007 Opening Sequences From 1962 Sean Connery to Daniel Craig
– Do you know the hidden messages in 'Call Me By Your Name'? Find out behind the scenes facts in the full commentary and In-depth analysis of the cinematic masterpiece
– A Tribute To The Academy Awards: All Best Actor/Actress Speeches From The Beginning Of Oscars 1929-2019 | From Rami Malek, Leonardo DiCaprio To Denzel Washington, Halle Berry & Beyond | From Olivia Colman, Meryl Streep To Bette Davis & Beyond
– In the 32nd Year Of His Career, Keanu Reeves' Face Continues To Reign After Launching Movies Earning Over $4.3 Billion In Total – "John Wick", "Toy Story 4", "Matrix", And Many More
thor, thor, thor, thor, thor, thor, thor, thor, thor, thor, thor, thor, thor, thor, thor, thor, thor, thor, thor, thor, thor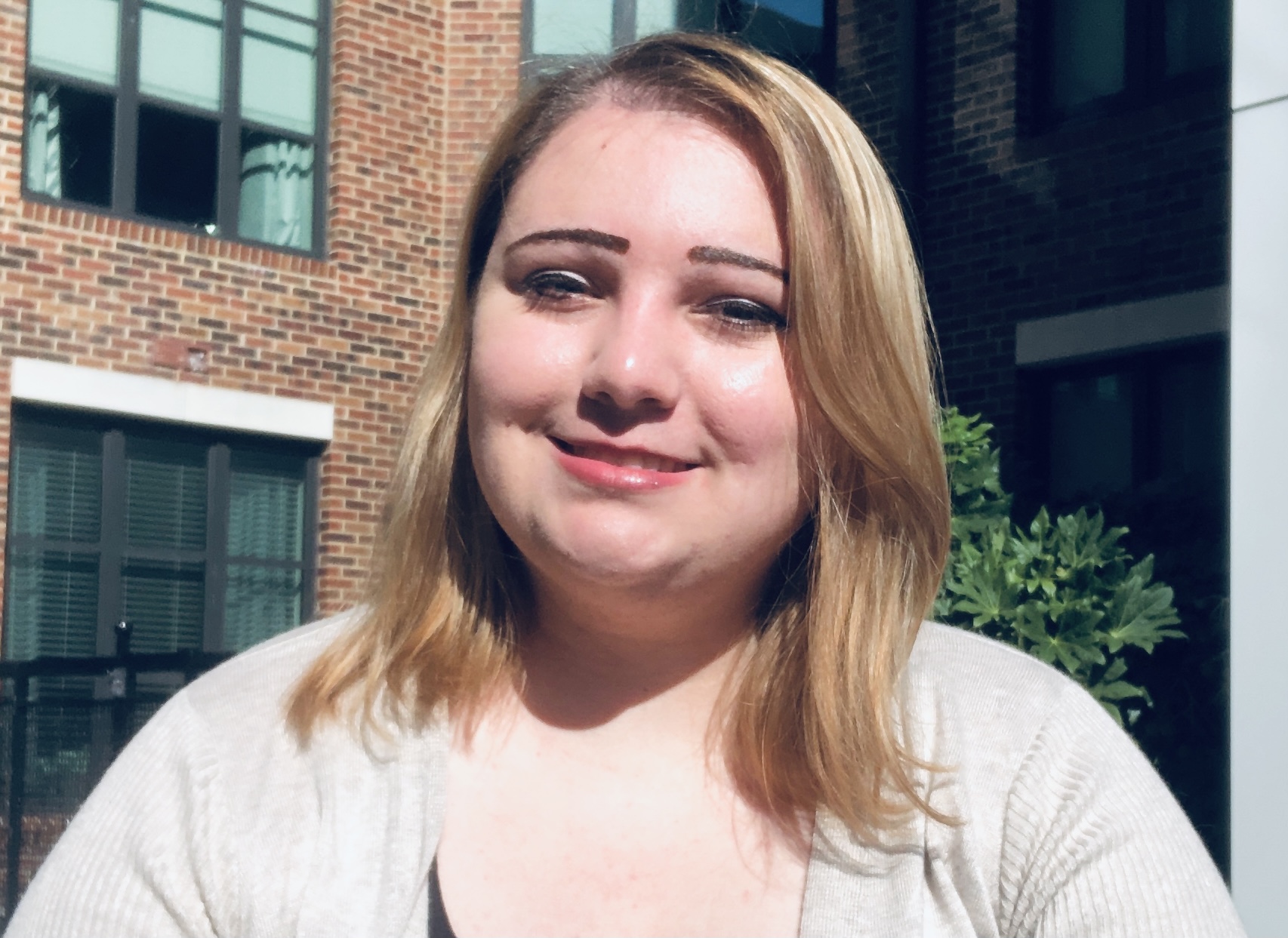 Caroline Schneider has  always had a fascination with television and film. She revels in analyzing and writing about her favorite television shows and movies while looking for the greater meaning within Cinema. Finding the elements that really make people think about deeper messages and trends – which is exactly what Hollywood Insider continues to do.