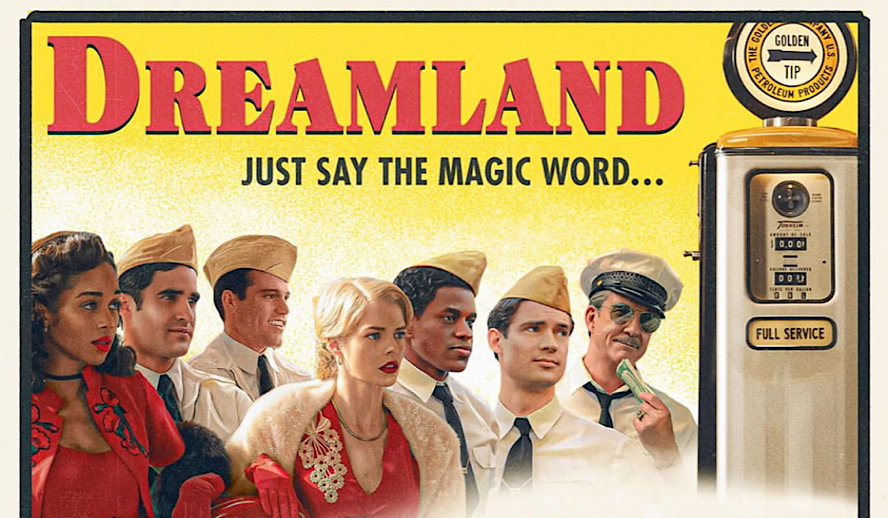 Photo: 'Hollywood'/Netflix/Ryan Murphy Instagram
We all like to look back in the caverns of time to wonder how things might have been better than the outcome. Netflix's latest original, Hollywood, begs these very questions. Though a common era for storytelling, the glamour filled show revisits the iconic age by keeping the highs of the Golden years and also revealing the cracks in the foundation of a system that has acted as a major influencer on American culture. 
Subscribe to Hollywood Insider's YouTube Channel, by clicking here. 
Stellar Cast and Characters in Netflix's Hollywood
Hollywood is bolstered by a fun cast of up-and-comers who hold their own and give memorable performances. David Corenswet, the latest Superman look-alike, leads the cast as the likable Jack who in many ways embodies that young optimism so many wannabes stars have. After his smaller role in The Politician, Corenswet looks to be a strong leading man for years to come.
Darren Criss, Laura Harrier, Jake Picking, Jeremy Pope, and Samara Weaving fill out the young stars as directors, writers, and actors trying to make it big in Hollywood despite the obstacles each of them faces when climbing the ladders of success. Harrier was specifically a standout in her handling of an actress struggling in an era that didn't take as kindly to actors of color. It may not be real, but it was nice to see her character come out on top at the end. 
Related article: Please Sign Petition: Has Mount Everest Been Stolen? Google/Apple Must Rectify Error which has stolen Nepal's national landmark Mount Everest and placed it in China – please sign NOW
But that isn't all. The cast is littered with veteran actors and thankfully none are lacking. Dylan McDermott, Holland Taylor, Jim Parsons, and Patti LuPone are at the worst studs and at the best fantastic, portraying colorful people (some of which are based on real-life Hollywood stars) and pushing the younger actors towards excellency. 
Oscar-Worthy Production
It is hard to have a good movie, show, or musical about Hollywood if the production is handled poorly. Such is not the case here. The designs, music, set pieces, and cinematography are equal to a film of high quality which is impressive enough and creates a glamorous atmosphere for viewers to get lost in. Yet that is why the clash of upper-class living and the dirty secrets are hidden to keep that clean image is so unnerving. It is supposed to make you feel uncomfortable at the very least if not upset in some way. 
Exclusive: Lion King is now a talk show host? Mister Hi thanks healthcare workers. The Launch of NEWEST ANIMATED TALK SHOW – 'The Anytime Show' with host Mister H. I. | Much needed humor and perspective
You may wonder why there are numerous stories centered on the Golden Age, yet when you see how attentive these stores are to the design and look, you begin to understand why we keep going back. Sure we have progressed as a culture, yet despite all its major flaws, 1930-69 represents a dominant and glorified era and has thus become timeless to every generation that followed. 
Related article: Another perspective/review on Netflix's 'Hollywood'
Related article: FACT-CHECKED Series: Rock Hudson & 32 Facts on Gay Hollywood Leading Man
When History is Revised in Netflix's Hollywood
Hollywood definitely takes liberties with the past. But it has enough accuracy to make you believe it could have happened (which is the point). Though the most divisive aspect of the series, people seem to be missing the entire premise of the show. Hollywood era has been told so many times that another re-hash is pointless. But here, we are given fictional characters in a timeline of how things could have been better during a strict time period full of obstacles for many. In a way, it can act as a cathartic moment to see characters you connect with find success in the business we all want a piece of. 
Related article: Did you see the hidden messages in 'Call Me By Your Name'? Find out behind the scenes facts in the full commentary and In-depth analysis of the cinematic masterpiece
The series also includes fictionalized versions of Hattie McDaniel, Vivien Leigh, Anna May Wong, and Eleanor Roosevelt just to name a few. By having the characters interact with historical figures, we believe the fictional ones are real in every way and not simply characters from someone's imagination. 
If reviewers' criticisms of the show are focused on its creative license than they are missing the point. This was never a show about real events but more trying to show the imperfections of Hollywood during its peak and representing those who have dreams of a less biased system where anyone can make it.
Limited Time Offer – FREE Subscription to Hollywood Insider, for substance and meaningful entertainment that is free of gossip and scandal, click here
Related article: 'God's Own Country' is a Must-Watch for Fans of 'Call Me By Your Name'
Yes, the story is uneven and may lean too much into certain political stances at times instead of strong meat to chew on, but nothing is perfect. No, what needed to be spot on is the design of yesteryear. Hollywood may not win any serious awards, but we see now the style in which creator Ryan Murphy likes to make his stories: eye-popping production, fast-talking characters who are both likable and dislikable, inconsistent pacing, and shallow storylines to prove political views that Murphy is clearly trying to bring to the forefront (The Politician anyone?).
Though hard to swallow a world in which Hollywood hadn't actually been as restrictive to certain people (because well, it never actually was inclusive) you can still dream and whisk yourself away for an easy seven episodes. 
By Merrick Sinclair
More Interesting Stories From Hollywood Insider
– Do you know the hidden messages in 'Call Me By Your Name'? Find out behind the scenes facts in the full commentary and In-depth analysis of the cinematic masterpiece
– A Tribute To The Academy Awards: All Best Actor/Actress Speeches From The Beginning Of Oscars 1929-2019 | From Rami Malek, Leonardo DiCaprio To Marlon Brando & Beyond | From Olivia Colman, Meryl Streep To Bette Davis & Beyond
– Why Queen Elizabeth II Is One Of The Greatest Monarchs | Her Majesty Queen Elizabeth II of United Queendom of Great Britain & Northern Ireland
– Compilation: All James Bond 007 Opening Sequences From 1962 Sean Connery to Daniel Craig
– In the 32nd Year Of His Career, Keanu Reeves' Face Continues To Reign After Launching Movies Earning Over $4.3 Billion In Total – "John Wick", "Toy Story 4", "Matrix", And Many More
– Want GUARANTEED SUCCESS? Remove these ten words from your vocabulary| Transform your life INSTANTLY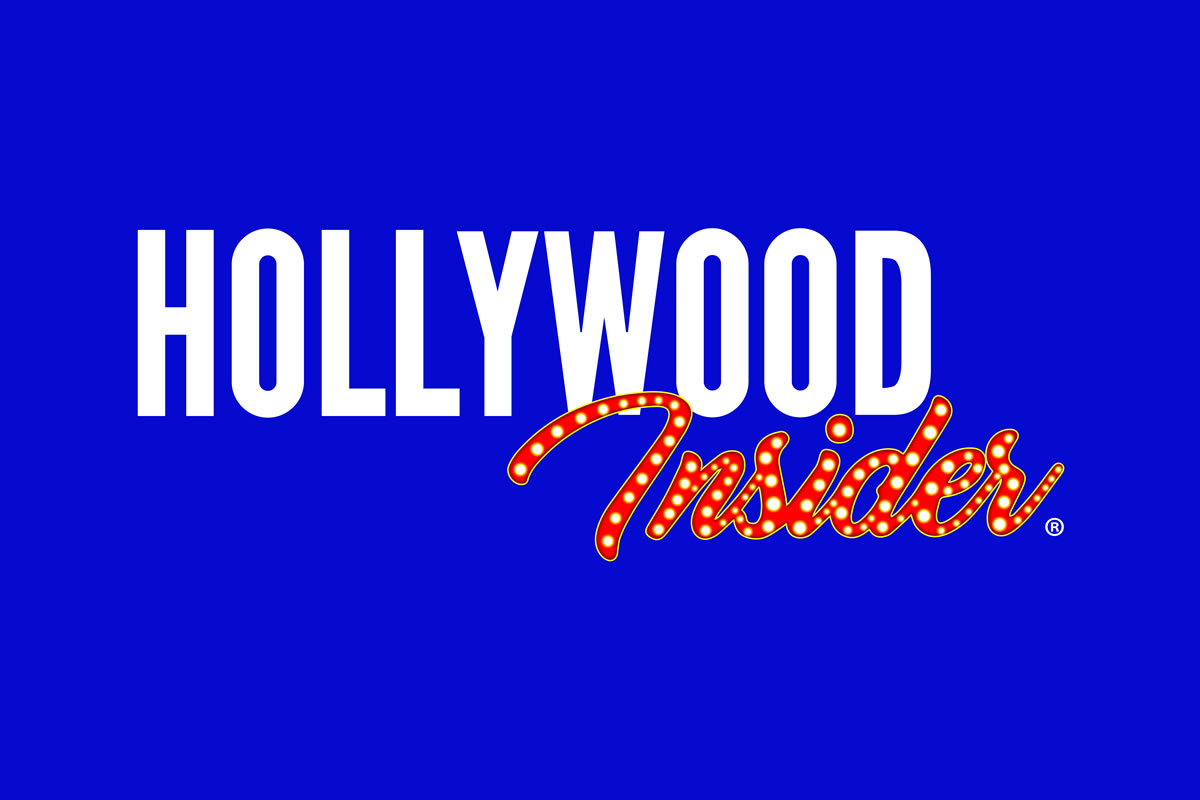 Hollywood Insider  is a media network thatfocuses on substance and meaningful entertainment/culture, so as to utilize media as a tool to unite and better our world, by combining entertainment, education and philanthropy, while being against gossip and scandal.