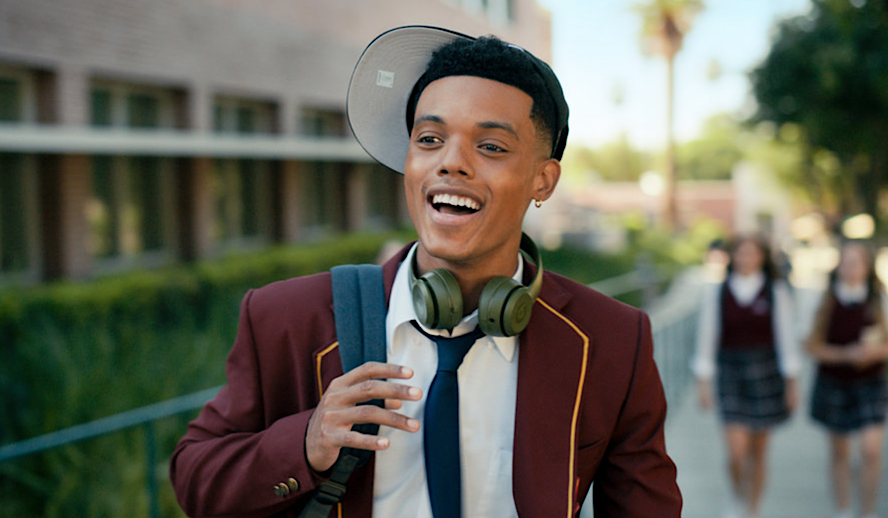 Photo: 'Bel-Air'
'Bel-Air,' the dramatized reimagining of the classic sit-com, 'The Fresh Prince of Bel-Air,' aims to reach lofty heights. It undertakes the momentous challenge of attempting to fill the gaping shoes of the legendary actor, Will Smith, and that of the original sitcom's widely popularized take on his life and hilarious hijinks when moving in with his wealthy relatives in Bel-Air, California from his native West-Philly. 'Bel-Air,' sheds the light, comedic skin of the former show that it is based upon, and attempts to capture and infuse more serious societal topics revolving around life as a Black person in America today. 
Related article: EXCLUSIVE: 'Dune' Full Commentary, Reactions, Making Of – Timothee Chalamet, Zendaya, Oscar Isaac
Related article: 'No Time to Die' Full Commentary, Behind the Scenes & Reactions, Daniel Craig, Rami Malek, Bond
Related article: 'In the Heights' Full Commentary & Behind the Scenes +  Reactions – Lin Manuel Miranda, John M. Chu
Related article: All Best Actor/Actress Speeches From The Beginning Of Oscars 1929-2019 | Hollywood Insider
Related article: 'House of Gucci' Full Commentary & Behind the Scenes – Lady Gaga, Adam Driver, Jared Leto, Al Pacino
By striving to discuss more grave and consequential subjects that are occurring within American society, the show ultimately separates itself entirely from its predecessor and loses the qualities that made 'The Fresh Prince of Bel-Air,' so popular and the actor Will Smith so idolized by the public and viewers. 'Bel-Air' overall is overtaken by the shadow of the series that it is inspired by, and seemingly, can only succeed if it cuts its ties to the beloved sitcom and grows based on its own merits. Most importantly, by not being a mediocre replication of a show ('The Fresh Prince of Bel-Air') that masterfully walks a tightrope of serious social topics and comedy that connects it to all of its viewers.
'Bel-Air' – Reflects the Social Difficulty of Being a Black Man in America
From the very first episode, 'Bel-Air,' takes on the purposeful challenge of reflecting the reality of the difficulty of existing a Black person in America. The very reason why Will (Jabari Banks) has to leave West Philadelphia, the only home he has ever known, is because of a basketball game, which almost turns into a deadly shootout, making him the target of a violent gangster's revenge. Immediately, when the police respond to this crime scene the show makes a point to depict their unadulterated aggression towards the young teenager, Will Smith, 16. 
Related article: EVOLUTION: Every Henry Cavill Role From 2001 to 2021, All Performances Exceptionally Poignant
Related article: EVOLUTION: Every Chris Evans Role From 1997 to 2020, All Performances Exceptionally Poignant
Even though he presents both hands, unarmed, he is slammed face-first against a chain-link fence, his legs are kicked out from underneath him, and he is shoved down onto the cold cement, with his face rubbing against the rough ground while he is hand-cuffed. 'Bel-Air,' makes a point to exhibit the effect of this violent treatment against Will, who is treated as a hostile threat, despite the fact that he cooperates and is not even a full adult in the eyes of the law. There are countless other moments in the first three-episodes of the 'Bel-Air,' where the concept of race is discussed through the dialogue and plot of the show. 
In these moments the main character, Will, as well as the supporting cast must wrestle with their place as Black members of society. For Will, life in Bel-Air is a huge change from his acceptance of what normal was for him in West Philadelphia. By being moved to a predominantly white, affluent neighborhood in California, the dilemma of race and his treatment by society is constantly an issue and topic which is pushed to the forefront of his encounters with his new classmates and teachers. One of the first confrontations that Will experiences is while visiting his new high school with his cousin Carlton. 
He walks into the locker room to witness his cousin, along with his all white teammates, singing along to a rap song, shouting racial slurs (part of the lyrics) at the top of their lungs. Will, obviously draws a huge issue with Carlton's classmates, blatant and public use of racially offensive language and a conflict ensues. One of the biggest short-comings of the show is its ability to move on from problematic societal debates like this with such speed and without really resolving the issue, or providing a solution. After this conflict occurs, Carlton (Olly Sholotan) offers excuses for why he's fine with his teammates choice of language, and why it does not bother him. 
Related article: #metoo Revolution: Powerful Questions That Need Answers
Related article: FACT-CHECKED Series: Timothee Chalamet and 32 Facts about The Young Superstar
This leads to a heated argument between Will and him, but that is all it eventually amounts to. After another five minutes of the show-running, the issue is all but forgotten and the plot leads to its next dramatical turn. While, 'Bel-Air,' touches upon issues of underlying racism within American society, it does not nearly or effectively aim to refute or challenge these significant problems. Rather, it almost seems as if these contextualized issues covering race serve solely as drama to capture the viewer's attention, and nothing more.  
Dramatizes the Original Sit-Com, 'The Fresh Prince of Bel-Air'
'Bel-Air,' decidedly chooses to shed its comedic relation to the former show that it was inspired by. In doing so, 'Bel-Air' loses much of its appeal, but still attempts to make its main character, Will, charming, charismatic, and humorous. By removing much of the original show's humor and solely relying upon a single character's wit, 'Bel-Air,' fails to make the new Will as likable and as much of a lovable "underdog," as in the classic. At times the new-Will comes across as ungrateful, to his housing, supportive, and caring aunt and uncle, and alienates himself completely from the viewer's support and appreciation. His humor comes across at times as a manifestation of his ego tied to his former popularity in West Philly, stemming from his unparalleled athletic ability. 
Related article: MUST WATCH – The Hollywood Insider's CEO Pritan Ambroase's Love Letter to Black Lives Matter – VIDEO
Subscribe to The Hollywood Insider's YouTube Channel, by clicking here.
This cockiness and egotism leaves the viewer wondering which character they are supposed to be invested in while watching the show. Considering the fact that Will, because of his blood-relationship to his highly connected and deeply influential lawyer uncle, was able to walk away completely scott-free from his unregistered gun charge, this makes Will even more un-relatable to the ordinary viewer. That on top of the fact that his choice to selfishly attack a dangerous gangster in the first episode is what leads his best-friend, who does not have a wealthy family on the other side of the country to hide and protect him, into getting shot in retaliation for Will's actions. Sadly, this dramatic take based upon the fully-developed comedic tale about the dynamic of a lovable family, instead turns each character into an unlikeable shell of their own former glory. 'Bel-Air,' by primarily turning its attention towards drama, has ultimately forgotten what originally made the show so well loved and appreciated by audiences.   
A Social Commentary on America and The Racism That Still Exists
'Bel-Air,' in its essence is a social commentary on the racism that exists within America. In a discussion between Will and his Uncle Phil (Adrian Holmes), Will speaks about his experience being arrested and his thoughts that if he were to have made one sharp unexpected movement, that it could have meant the end of his life. The death of Black people while in the custody of police is a terrible issue that is no stranger to the American public. The fact that it now can be discussed in shows that aim to capture the experience of Black people in America does reflect societal growth. Change can only be effectively produced when problems are brought forth to life and the mystery that enshrouds them is revealed for all to see. 
Related article: Why Queen Elizabeth II Is One Of The Greatest Monarchs | Her Majesty Queen Elizabeth II of United Queendom of Great Britain & Northern Ireland (Video Insight)
Limited Time Offer – FREE Subscription to The Hollywood Insider
Click here to read more on The Hollywood Insider's vision, values and mission statement here – Media has the responsibility to better our world – The Hollywood Insider fully focuses on substance and meaningful entertainment, against gossip and scandal, by combining entertainment, education, and philanthropy.
Will's cousin, Hillary Bank's (Coco Jones) also features a plotline which aims to dispel negative stereotypes surrounding race and ethnicity. In 'Bel-Air,' the character Hillary desires to become a famous and well-known chef and her well-connected mother scores her an interview with a popular food magazine. After interviewing for the position as one of their "food influencers," Hillary is told that she must tone down her "bright, vibrant" outfits as well as her "rich, spicy" food because it doesn't fit with the target audience that the magazine seeks to attract. These subtle comments and inner-plotlines aim to address the underlying racism that exists against Black people in America. This is one particular part of the show that is done well, and the subtlety by which the show includes these links to racism connects to the main goal of the series which is to bring to light these ignorant and stereotypical beliefs that are ingrained within society.    
Related article: The Hollywood Insider's CEO Pritan Ambroase: "The Importance of Venice Film Festival as the Protector of Cinema"
Related article: The Masters of Cinema Archives: The Hollywood Insider Pays Tribute to 'La Vie En Rose', Exclusive Interview with Director Olivier Dahan
Related article: – Want GUARANTEED SUCCESS? Remove these ten words from your vocabulary| Transform your life INSTANTLY
Jabari Banks is debuting his acting career in 'Bel-Air,'which has just begun to release weekly on Peacock, NBC's streaming service. Coco Jones will continue to reprise her role as Hillary Banks in this recent remake of 'The Fresh Prince of Bel-Air.' Olly Sholoton will be pictured in the upcoming film, 'Evolution of Nate Gibson,' directed by Nick Hamm. Adrian Holmes will be starring in the upcoming series, 'At That Age' (2022) as well as in the two films 'Zero Contact,' and 'Sheltering Season,' which are airing later this year. 
Cast: Jabari Banks, Scottie Thompson, Karrueche Tran, Duane Martin, Charlie Hall, April Parker Jones, Joe Holt, Stevonte Hart, Adrian Holmes, Olly Sholotan, Tyler Barnhardt, Cassandra Freeman, Simone Joy Jones, Coco Jones, Jimmy Akingbola, Akira Akbar, Jordan L. Jones, Jon Beavers, Rachel Leyco
Editor: Jennifer Barbot, Christopher S. Capp, Angela Latimer, Shoshanah Tanzer 
Directors: Nick Copus, Carl Seaton, Dale Stern, Morgan Cooper
Writers: Andy Borowitz, Susan Borowitz, Chris Collins, Morgan Cooper, T.J. Brady, Benny Medina, Rasheed Newson, Yolanda Lawrence, JaSheika Ashel James, Janeika James, Henry 'Hank' Jones, Malcolm Spellman, Jeff Pollack
Producers: Andy Borowitz, Susan Borowitz, Terence Carter, Morgan Cooper, Quincy Jones, Will Smith, Dale Stern, T.J. Brady, Rasheed Newson, Chris Collins, James Lassiter
By Thomas Jacobs
Click here to read The Hollywood Insider's CEO Pritan Ambroase's love letter to Cinema, TV and Media. An excerpt from the love letter: The Hollywood Insider's CEO/editor-in-chief Pritan Ambroase affirms, "We have the space and time for all your stories, no matter who/what/where you are. Media/Cinema/TV have a responsibility to better the world and The Hollywood Insider will continue to do so. Talent, diversity and authenticity matter in Cinema/TV, media and storytelling. In fact, I reckon that we should announce "talent-diversity-authenticity-storytelling-Cinema-Oscars-Academy-Awards" as synonyms of each other. We show respect to talent and stories regardless of their skin color, race, gender, sexuality, religion, nationality, etc., thus allowing authenticity into this system just by something as simple as accepting and showing respect to the human species' factual diversity. We become greater just by respecting and appreciating talent in all its shapes, sizes, and forms. Award winners, which includes nominees, must be chosen on the greatness of their talent ALONE.
I am sure I am speaking for a multitude of Cinema lovers all over the world when I speak of the following sentiments that this medium of art has blessed me with. Cinema taught me about our world, at times in English and at times through the beautiful one-inch bar of subtitles. I learned from the stories in the global movies that we are all alike across all borders. Remember that one of the best symbols of many great civilizations and their prosperity has been the art they have left behind. This art can be in the form of paintings, sculptures, architecture, writings, inventions, etc. For our modern society, Cinema happens to be one of them. Cinema is more than just a form of entertainment, it is an integral part of society. I love the world uniting, be it for Cinema, TV. media, art, fashion, sport, etc. Please keep this going full speed."
More Interesting Stories From The Hollywood Insider
– Want GUARANTEED SUCCESS? Remove these ten words from your vocabulary| Transform your life INSTANTLY
– A Tribute to Martin Scorsese: A Complete Analysis of the Life and Career of the Man Who Lives and Breathes Cinema 
– Do you know the hidden messages in 'Call Me By Your Name'? Find out behind the scenes facts in the full commentary and In-depth analysis of the cinematic masterpiece
– A Tribute To The Academy Awards: All Best Actor/Actress Speeches From The Beginning Of Oscars 1929-2019 | From Rami Malek, Leonardo DiCaprio To Denzel Washington, Halle Berry & Beyond | From Olivia Colman, Meryl Streep To Bette Davis & Beyond
– In the 32nd Year Of His Career, Keanu Reeves' Face Continues To Reign After Launching Movies Earning Over $4.3 Billion In Total – "John Wick", "Toy Story 4", "Matrix", And Many More
Bel-air, Bel-air, Bel-air, Bel-air, Bel-air, Bel-air, Bel-air, Bel-air, Bel-air, Bel-air, Bel-air, Bel-air, Bel-air, Bel-air, Bel-air, Bel-air, Bel-air, Bel-air, Bel-air, Bel-air, Bel-air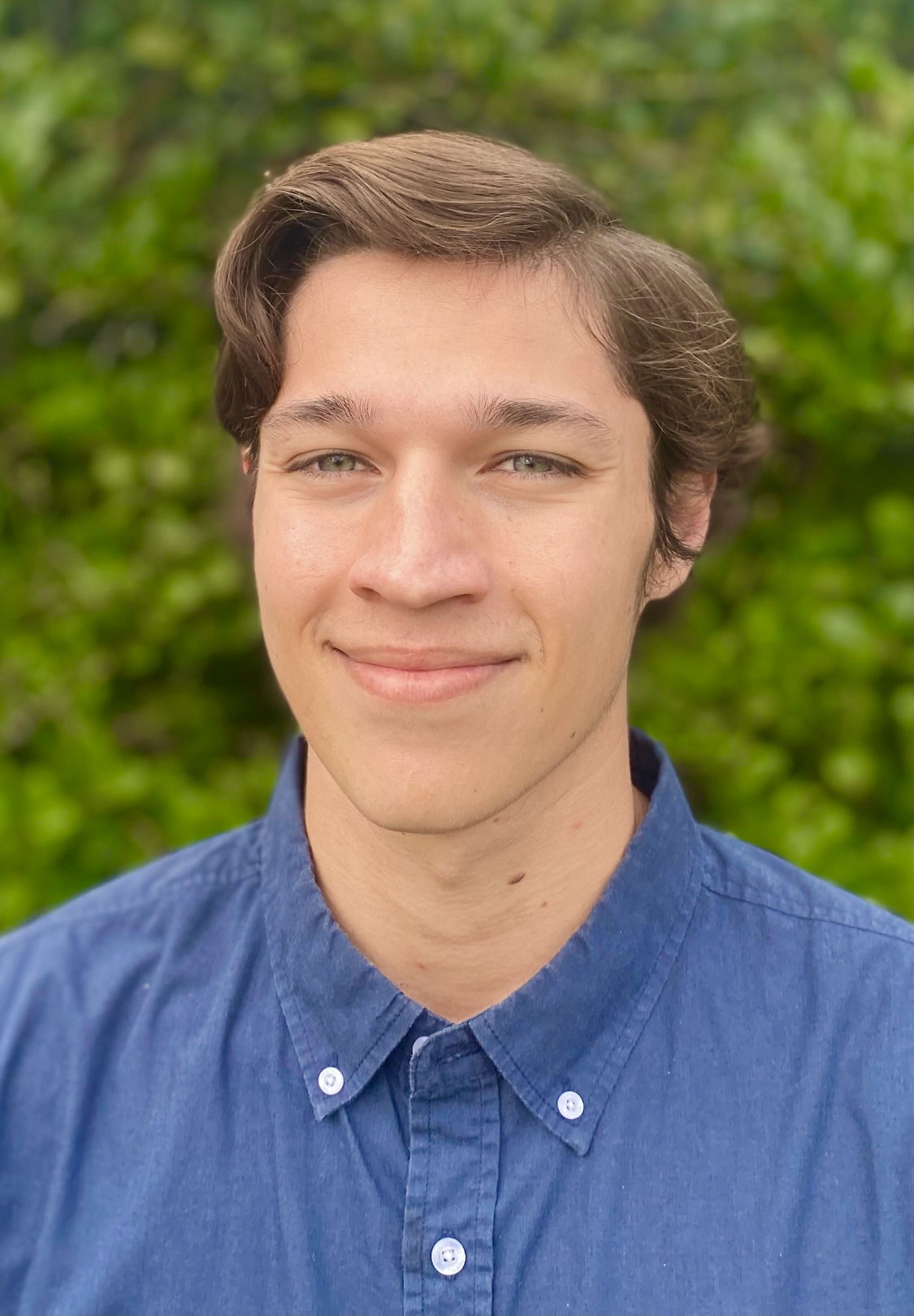 Thomas Jacobs is an avid writer, Cinema aficionado, and filmmaker. He graduated with Dean's Honors from the University of California, Santa Cruz with a major in Film and Digital Media. His passion is directly tied to the appreciation and creation of film and television, and this fact is reflected in his intent to be a writer for the acclaimed entertainment journal, The Hollywood Insider. His beliefs mirror the core goals and mission statement of The Hollywood Insider by sharing an admiration for quality entertainment as well as bolstering a sense of positivity and equality among all humans. Thomas believes that Cinema is an advantageous promoter of civil and social empowerment, and he shares a mutual societal view with  The Hollywood Insider, that people should not be judged by the color of their skin, but the content of their character.