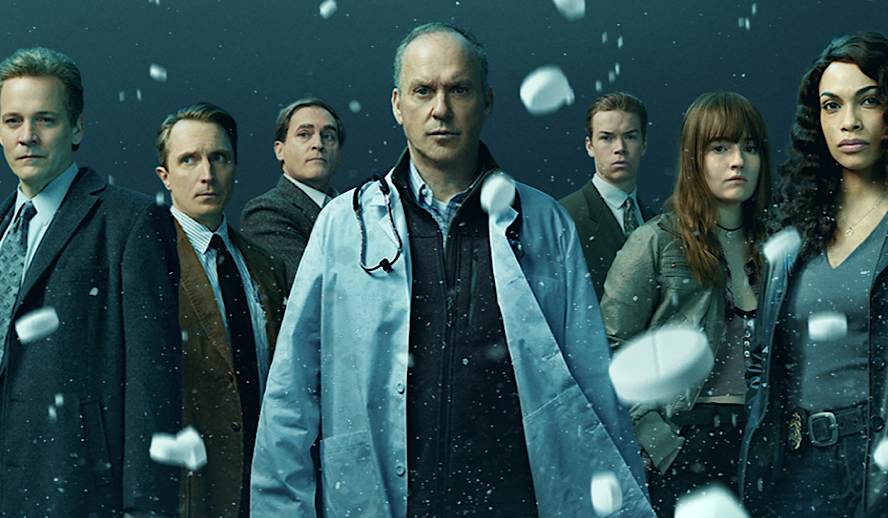 Photo: 'Dopesick'
In the late 1990s, pharmaceutical companies falsely assured medical professionals that prescription opioid pain relievers, like OxyContin, were non-addictive. Thus began the opioid crisis in America, which has since been responsible for over 500,000 deaths from overdose. According to the National Institute on Drug Abuse, somewhere between 21 and 29 percent of patients prescribed opioids for chronic pain misuse them, and 80 percent of people who use heroin first misused prescription opioids. The crisis is nowhere near over, so how did it even begin? 
'Dopesick', the upcoming Hulu drama, blends fictionalized elements with true stories of addiction, corruption, and the lie that began one of the most fatal and long-lasting drug problems in America. 
Related article: 'In the Heights' – Behind the Scenes and Full Commentary/Reactions from Cast & Crew
Related article: The Hollywood Insider's CEO Pritan Ambroase: "The Importance of Venice Film Festival as the Protector of Cinema"
'Dopesick' New Hulu Drama Based On True Events
On October 13th the limited series will be released based on Beth Macy's bestselling non-fiction book 'Dopesick: Dealers, Doctors and the Drug Company That Addicted America'. The eight episodes will immerse audiences into a harrowing journey of drug abuse, to the boardrooms of Big Pharma selling said drugs, and the hallways of the DEA attempting to manage the chaos. The show has an all-star cast and crew, starting off with the creator Danny Strong, who co-created 'Empire' and wrote 'Lee Daniels' The Butler'. "I wanted to do something that really felt like it was telling the totality of the story. One story wasn't the whole story," Strong said during Hulu's TCA presentation according to Deadline. Michael Keaton produces as well as stars in the show, acting as the fictional Dr. Samuel Finnix, who is wary of the new drug that is being pushed on him to give to his patients; many of whom are manual laborers in rural communities.
Of the six main characters, three play real-life figures, including Purdue Pharma's Richard Sackler (Michael Stuhlbarg), former government official Randy Ramseyer (John Hoogenakker), and Rick Mountcastle (Peter Skarsgaard), an Assistant US Attorney prosecuting the Purdue Pharma case. The show also features up-and-coming star Kaitlyn Dever, who earned a Golden Globe nomination for her work in another limited series based on true events, 'Unbelievable'. In 'Dopesick', Dever plays Betsy Mallum, a fictional Virginia coal miner and patient of Dr. Finnix. Strong said of the mixture of fictionalized representation of communities affected by the drug and the real-life events, "In some cases, we have real-life characters and we're watching them do what they did…I thought that for the victims, creating composite characters we could get more anecdotes of what really happened." 
Related article: MUST WATCH – The Hollywood Insider's CEO Pritan Ambroase's Love Letter to Black Lives Matter – VIDEO
Subscribe to The Hollywood Insider's YouTube Channel, by clicking here.
The Corruption That Led To Addiction
'Dopesick' utilizes their ensemble cast to create several storylines woven together. The plot focuses on three major components: the DEA, Big Pharma, and a small Virginia town that becomes the epicenter of the crisis. Billy, a young pharmaceutical rep (played by Will Poulter) sells Dr. Finnix the new drug under the promise that less than one percent of users become addicted to it. This is the lie that would eventually come around to Purdue Pharma, as well as have severe, long-lasting effects on the entire country. According to The United States Department of Justice, "Purdue admitted that it marketed and sold its dangerous opioid products to healthcare providers, even though it had reason to believe those providers were diverting them to abusers," said Rachael A. Honig, First Assistant U.S. Attorney for the District of New Jersey. "The company lied to the Drug Enforcement Administration about steps it had taken to prevent such diversion, fraudulently increasing the amount of its products it was permitted to sell." 
While Dr. Finnix is suspicious of the drug. He works in an area that is primarily manual laborers, including Betsy, a coal miner suffering from a back condition because of hard labor. She is prescribed the pain killer as an honest attempt to help her alleviate her pain and quickly spirals into a devastating addiction. Rosario Dawson plays fictional police officer Bridget Meyer who sees firsthand the drug's effect on her community. According to Hollywood Reporter, Hulu Senior VP Originals Craig Erwich said, "Danny's [Strong] unflinching and deeply compelling take on America's opioid crisis will bring to life one of the most important stories impacting our culture. Add to that the cinematic vision of Barry Levinson and the extraordinary talent of Michael Keaton, and we've got an undeniable series that perfectly embodies our Hulu Originals brand."
Related article: Why Queen Elizabeth II Is One Of The Greatest Monarchs | Her Majesty Queen Elizabeth II of United Queendom of Great Britain & Northern Ireland (Video Insight)
Limited Time Offer – FREE Subscription to The Hollywood Insider
Click here to read more on The Hollywood Insider's vision, values and mission statement here – Media has the responsibility to better our world – The Hollywood Insider fully focuses on substance and meaningful entertainment, against gossip and scandal, by combining entertainment, education, and philanthropy.
What Is The Opioid Crisis?
The opioid crisis refers to nearly three decades of addiction that has overwhelmed the country. Opioids are a type of drug used as an analgesic, or pain reliever. Doctors may prescribe a form of an opioid to a patient after surgery or a major injury, for chronic pain or pain as a result of a health condition such as cancer. According to the CDC, the four categories of opioids are natural/ semisynthetic opioids, methadone, synthetic opioids, and heroin. Natural opioids include morphine and codeine, and semi-synthetic opioids include oxycodone, hydrocodone, hydromorphone, and oxymorphone. Methadone is a synthetic opioid, and other synthetic opioids include drugs like tramadol and fentanyl. Heroin is an illicit opioid synthesized from morphine. 
There have been three waves of opioid overdose deaths, starting in the 1990s. The second wave began in 2010 with a rapid increase in deaths involving heroin. The third wave began in 2013 with significant increases in overdose deaths involving synthetic opioids, particularly those involving illicitly manufactured fentanyl, which can be found in combination with heroin, pills, and cocaine according to the CDC. Many opioid deaths include other drugs, which makes it more difficult to understand what necessarily caused someone to overdose. However, according to the National Institute on Drug Abuse, in 2019 nearly 50,000 people in the United States died from opioid-involved overdoses. "The misuse of and addiction to opioids—including prescription pain relievers, heroin, and synthetic opioids such as fentanyl—is a serious national crisis that affects public health as well as social and economic welfare." 
Big Pharma's Monopoly On Medication
It is no secret that the American healthcare system isn't perfect: it's prevalent across several areas of life. According to CNN, "The skyrocketing cost of health care has been fueled by rapidly rising prescription drug prices, which are significantly higher for Americans than patients in other wealthy countries. While some argue that this is just the cost of being a global innovator, it is more complicated than that, and a key source of the problem is the abuse of the patent system." In theory, using generic medications instead of identically branded would decrease the price of health care. However, large pharmaceutical companies, often referred to as Big Pharma, strategically accumulate patents, delaying the entry of generic options into the market and effectively restricting patients from access to more affordable medication in order to make billions in profit.
Related article: The Hollywood Insider's CEO Pritan Ambroase: "The Importance of Venice Film Festival as the Protector of Cinema"
Related article: The Masters of Cinema Archives: The Hollywood Insider Pays Tribute to 'La Vie En Rose', Exclusive Interview with Director Olivier Dahan
Related article: – Want GUARANTEED SUCCESS? Remove these ten words from your vocabulary| Transform your life INSTANTLY
CNN reported, "While some of the additional patents represent true incremental innovation, many are deployed strategically to preserve a company's monopoly rights on the original discovery. All in all, the tactics used are not new or useful, they are simply a way for Big Pharma to maintain their drug monopolies and continue charging American consumers more for drugs than they could if they had competition in the market." It's an incredibly corrupt system that pushes capitalism and greed over the general well-being of the nation and accessibility to much-needed medicine such as insulin. 
The Importance Of The Show
Those who are working on 'Dopesick' hope that, by sharing this story, they bring to light the experiences of those who suffer from addiction, as well as the corruption of pharmaceutical companies that have flourished through to today. While the show may use fictional elements, there is a strong grounding in historic events and people. Perhaps, the show's success will bring more attention and awareness to the ongoing problem. Dawson noted that she hoped to challenge the stigmas of addiction and how the opioid epidemic is perceived. She said, "To have the ability to tell these real people's tales – I think is going to bring humanity to a situation that unfortunately has seen a lot of inhumanity." Even if the story falls flat, which is doubtful with the talent behind the series, having a show like this could hopefully act as a catalyst of change. Or at least help audiences who are watching gain a deeper understanding of those who have fallen victim to opioid addiction. 
 CAST/CREW
Cast: Michael Keaton, Peter Sarsgaard, Will Poulter, John Hoogenakker, Kaitlyn Dever, Rosario Dawson, Michael Stuhlbarg, Will Chase, Jake McDorman, Phillipa Soo
Directors: Barry Levinson, Patricia Riggen, Michael Cuesta, Danny Strong
Writers: Beth Macy, Danny Strong, Benjamin Rubin
Created by: Danny Strong
Based on the book by Beth Macy
Click here to read The Hollywood Insider's CEO Pritan Ambroase's love letter to Black Lives Matter, in which he tackles more than just police reform, press freedom and more – click here.
An excerpt from the love letter: The Hollywood Insider's CEO/editor-in-chief Pritan Ambroase affirms, "The Hollywood Insider fully supports the much-needed Black Lives Matter movement. We are actively, physically and digitally a part of this global movement. We will continue reporting on this major issue of police brutality and legal murders of Black people to hold the system accountable. We will continue reporting on this major issue with kindness and respect to all Black people, as each and every one of them are seen and heard.
Just a reminder, that the Black Lives Matter movement is about more than just police brutality and extends into banking, housing, education, medical, infrastructure, etc. We have the space and time for all your stories. We believe in peaceful/non-violent protests and I would like to request the rest of media to focus on 95% of the protests that are peaceful and working effectively with positive changes happening daily. Media has a responsibility to better the world and The Hollywood Insider will continue to do so."
Ways to support Black Lives Matter Movement to end systemic racism
More Interesting Stories From The Hollywood Insider
– Want GUARANTEED SUCCESS? Remove these ten words from your vocabulary| Transform your life INSTANTLY
– Compilation: All James Bond 007 Opening Sequences From 1962 Sean Connery to Daniel Craig
– Do you know the hidden messages in 'Call Me By Your Name'? Find out behind the scenes facts in the full commentary and In-depth analysis of the cinematic masterpiece
– A Tribute To The Academy Awards: All Best Actor/Actress Speeches From The Beginning Of Oscars 1929-2019 | From Rami Malek, Leonardo DiCaprio To Denzel Washington, Halle Berry & Beyond | From Olivia Colman, Meryl Streep To Bette Davis & Beyond
– In the 32nd Year Of His Career, Keanu Reeves' Face Continues To Reign After Launching Movies Earning Over $4.3 Billion In Total – "John Wick", "Toy Story 4", "Matrix", And Many More
 dopesick,  dopesick,  dopesick,  dopesick,  dopesick,  dopesick,  dopesick,  dopesick,  dopesick,  dopesick,  dopesick,  dopesick,  dopesick,  dopesick,  dopesick,  dopesick,  dopesick,  dopesick,  dopesick,  dopesick,  dopesick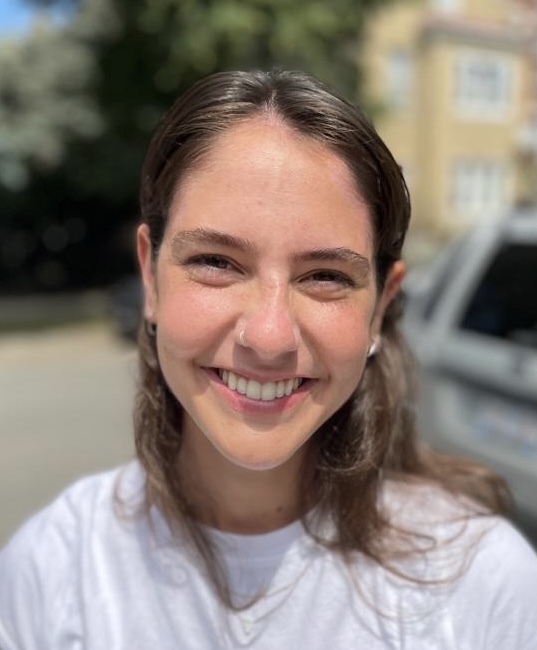 Kylie is a writer obsessed with entertainment, most notably in film and television. Her background in screenwriting tends to make her focus on dialogue and development of characters. Although she enjoys watching new material with a critical eye, she is very easily entertained and quick to laugh. 
The Hollywood Insider's
dedication to journalism without gossip is something that she values, along with their dedication to meaningful representation and substantial storytelling.  She enjoys finding the balance between relatability and artistry, no matter the format.