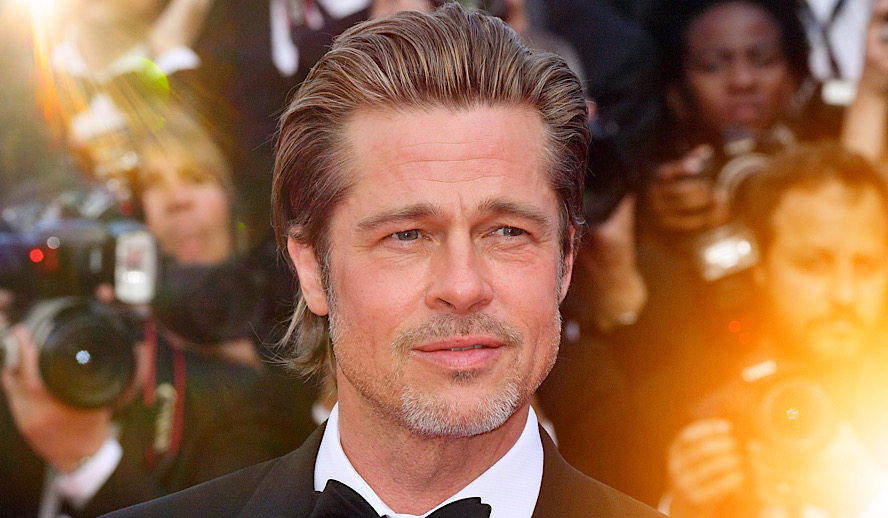 Video Version of this Article

Photo/Video: Brad Pitt/Sony Pictures Releasing/Hollywood Insider Youtube Channel
For many, the name Brad Pitt is synonymous with the Hollywood dream. His long and legendary career in the entertainment industry began in 1987 with small roles in film and television. However, after a series of big breaks and killer roles, Pitt rose to prominence as an extremely talented actor. These performances have made Brad Pitt a household name. And of course, let's not forget his highly publicized personal life and romantic-partner-matching-hairstyles.
While initially focusing mainly on drama, Brad Pitt's time in Hollywood has led him to roles in every genre. While each character he inhabits is unique and transformative, Pitt's charm and good nature bleed through in every role. 
Related article: MUST WATCH – Hollywood Insider's CEO Pritan Ambroase's Love Letter to Black Lives Matter – VIDEO
Louis de Pointe du Lac –
Interview With the Vampire
Many of Brad Pitt's early film roles, such as 1992's A River Runs Through It and 1994's Legends of the Fall, were historical dramas. These were some of his first leading roles, and are no doubt responsible for kickstarting his career. Neil Jordan's 1994 horror film Interview With the Vampire is also a historical drama, in many ways, but with a unique twist. 
Brad Pitt stars alongside Tom Cruise and Antonio Banderas in this gothic horror flick that tells the story of Louis de Pointe du Lac, a 17th-century plantation owner played by Pitt who is heartbroken after the loss of his wife and child. Seeking death, Louis instead encounters Lestat de Lioncourt, an immortal and eccentric vampire played by Cruise. When the two form an intimate companionship, a bloody and intense drama spanning decades ensues. 
Cruise's exaggerated performance as Lestat steals the show in Interview With the Vampire, but Pitt's performance as Louis is also emotional and nuanced. Louis' inner turmoil and shame stand in sharp contrast to Lestat's jovial personality, and the relationship between the two is the main driver of the film. A relatable and charming protagonist, the role of Louis is certainly elevated by the casting of Pitt. 
Related article: The Power of Positivity: Ikorodu Bois + Chris Hemsworth + Russo Brothers + Sam Hargrave
Limited Time Offer – FREE Subscription to Hollywood Insider, independent media network for substance and meaningful entertainment that is free of gossip and scandal, factual news on culture, click here
Tyler Durden – Fight Club 
While Brad Pitt's career had certainly reached impressive heights by 1999, with leading roles in films like David Fincher's Se7en and Terry Gilliam's 12 Monkeys, he reached a new artistic peak with David Fincher's psychological thriller Fight Club. The film was divisive upon release, but it has since acquired a massive cult following and pop culture status. 
Pitt appears in the film as Tyler Durden, an eccentric soap salesman who befriends Edward Norton's unnamed protagonist. The two hit it off and establish Fight Club, a place for young men angry at modern society to beat each other without consequence. However, the movie takes a turn for the strange when Tyler Durden's true nature is gradually revealed. A cynical study of the 1990s life in America, Fight Club refuses to pull punches. 
Fight Club flips the script on Brad Pitt's role in Interview With the Vampire. In the film, Edward Norton portrays the relatable, down-to-Earth protagonist who audiences are likely to identify with. Meanwhile, it is Pitt who now steals the show with a role that is equal parts lovable, entertaining, unsettling, and unpredictable. His line delivery communicates unwavering confidence, while his body language gives him a dangerous swagger. Tyler Durden has become a symbol of anarchism and toxic masculinity since the film's release, and Pitt's performance has everything to do with that legacy. 
Related article: Brad Pitt is Trending: Why I Am Ecstatic for All the Love From Fans
Click here to read more on Hollywood Insider's vision, values and mission statement here – Media has the responsibility to better our world – Hollywood Insider fully focuses on substance and meaningful entertainment, against gossip and scandal, by combining entertainment, education, and philanthropy. 
______________________________________
______________________________________
Robert "Rusty" Ryan – The Ocean's Trilogy 
A genre-defining film, Steven Soderberg's Ocean's Eleven is an iconic heist film with a star-studded cast. George Clooney and Brad Pitt lead the ensemble as Danny Ocean and Rusty Ryan, two professional thieves who plan a high-stakes heist for $150 million. The film, along with its sequels Ocean's Twelve and Ocean's Thirteen, is considered a seminal heist film that renewed the popularity of the genre. 
George Clooney and Brad Pitt are the heart and soul of the trilogy, with their on-screen interactions delivering both comedy and drama. Pitt's more laid-back demeanor fits perfectly with Clooney's slightly higher energy, making them a great duo. Recurring scenes of Pitt eating throughout the trilogy have also become a well-known staple of the actor's style, with him chowing down in a surprising number of features. Seeing Rusty eat while on the job showcases his dedication, and makes him seem more human. Brad Pitt portrayed the character of Rusty until 2007, and this past year would see Pitt thrust into some of the most memorable and iconic roles of his entire career. 
Related article: Video: Reactions From Stars on Leonardo DiCaprio's Rick Dalton & Brad Pitt's Cliff Booth in Quentin Tarantino's 'Once Upon A Time In Hollywood'
Related Article: Want GUARANTEED SUCCESS? Remove these ten words | Transform your life INSTANTLY
Jesse James – The Assassination of Jesse James by the Coward Robert Ford 
Andrew Dominik's 2007 Western film The Assassination of Jesse James by the Coward Robert Ford pulls no punches. The film's epic sets, nearly three-hour runtime and ludicrously long title all serve to illustrate the scale of the story being told. But at the core of this grandiose film is the story of a single man: Jesse James.
The movie tells an exaggerated version of the story of Jesse James and Robert Ford, portrayed by Brad Pitt and Casey Affleck, two real-life outlaws who operated during the height of the American Wild West. While the film's title intentionally spoils where this relationship winds up, the evolution and degradation of this companionship is a story worth watching. Inspired by epic Westerns of the past, Jesse James portrays an intimate story on a huge scale. 
Brad Pitt's performance as the famous outlaw Jesse James is masterful. The character is charismatic and warm to those around him, drawing the audience onto his side. However, there is an ever-present sharp edge to the character, and his propensity for violence prevents the viewer from feeling truly comfortable with him. Pitt is able to paint the vivid picture of a man who, though turned into a legend by history, is actually no more than human. 
Related article: WATCH: Once Upon A Time In Hollywood's Premiere & "Reaction From Stars" Leonardo DiCaprio, Brad Pitt, Quentin Tarantino, Margot Robbie, Etc. On The Making Of The Masterpiece
Chad Feldheimer – Burn After Reading 
When looking at Brad Pitt's most renowned roles, the character of Chad Feldheimer in Joel and Ethan Coen's 2008 crime comedy Burn After Reading doesn't quite fit the mold. Pitt typically dominates roles that are stylish, charismatic, and keenly intelligent. Unfortunately, Chad is none of these things. Instead, he is a dim-wit whose buffoonish antics spell doom for both himself and his best friend, Linda, played by Frances McDormand. 
Chad Feldheimer is a hilariously upbeat and happy-go-lucky idiot, which makes him stand out amongst the film's otherwise straight-laced cast. Brad Pitt exudes energy in this role, as Chad very rarely stops moving or talking while he's on screen. Seeing him without a slick suit or consummate professionalism is unexpected, and makes the role of Chad that much more memorable. 
Related article: Watch: Reaction From Stars On The Making Of 'Ad Astra' With Brad Pitt & Real-Life NASA Astronauts
Related article: True Hollywood Glamour Arrives At Cannes – Premiere of Quentin Tarantino's Once Upon A Time… In Hollywood: Brad Pitt, Leonardo DiCaprio & Margot Robbie Wow All
Benjamin Button – The Curious Case of Benjamin Button 
Based on the short story by F. Scott Fitzgerald, David Fincher's The Curious Case of Benjamin Button is a fantasy romance film about a man who ages in reverse. Brad Pitt plays Benjamin Button, a child born with the appearance of an elderly man who appears progressively younger as the years go on. The film centers around Button's life and his relationship with Daisy Fuller, portrayed by Cate Blanchett. 
The film is Brad Pitt's third collaboration with director David Fincher, after the crime thriller Se7en and Fight Club. Pitt was required to sit through hours of make-up each day in order to portray the elderly Button in various stages of his reversed life. Throughout the film, his mannerisms and body language convincingly portray a man whose mind and body are completely disconnected. Elderly and decrepit as a young man and experiencing teenage hormones late in life, Benjamin Button's sad condition is exemplified through Pitt's performance. 
Related article: FACT-CHECKED Series: Leonardo DiCaprio and 32 Facts on the Legendary Star
Related article: Hollywood Insider's BEST DRESSED WINNERS: Cannes Film Festival 2019 – Recap With Leonardo DiCaprio, Brad Pitt, Priyanka Chopra Jonas, Nick Jonas, Elle Fanning, Ming Xi & Many More
Samuel Bass –
12 Years a Slave
As a huge Hollywood star, Brad Pitt appears almost exclusively in major roles. However, one of his most heartfelt and memorable roles is the very minor character of Samuel Bass in 12 Years a Slave. Directed by Steve McQueen and starring Chiwetel Ejiofor, the biographical period-drama tells the true story of Solomon Northup, a free African-American man who was illegally sold into slavery in 1841. What results is twelve painful years of dehumanizing servitude as Northup struggles to grasp any hope for freedom. 
Brad Pitt only appears in a single scene in the film, towards the very end, but it is a crucial scene. Pitt plays Samuel Bass, a Canadian laborer who is disgusted by slavery and the treatment of slaves. As the first white person in the entire film to show Northup any kindness, Bass represents one final chance at freedom. Brad Pitt's performance as the well-spoken and thoughtful laborer is fantastic and memorable, despite appearing for less than ten minutes. 
Related article: FACT-CHECKED Series: 32 Facts on Hollywood Legend Quentin Tarantino
Related article: A Tribute To The Academy Awards: All Best Actor/Actress Speeches From The Beginning Of Oscars 1929-2019 | From Rami Malek, Leonardo DiCaprio To Marlon Brando & Beyond | From Olivia Colman, Meryl Streep To Bette Davis & Beyond
Brad Pitt's First Oscar as Cliff Booth – Once Upon a Time… in Hollywood 
In recent years, Brad Pitt has begun a lucrative collaboration with director Quentin Tarantino. Pitt's leading role as Lieutenant Aldo Raine in 2009's Inglourious Basterds received extremely high praise for its humor, energy and memorable accent. However, their most recent collaboration in last year's Once Upon a Time… in Hollywood managed to eclipse that performance. 
A comedy-drama set in 1969 Los Angeles, the film stars Leonardo DiCaprio as actor Rick Dalton and Pitt as his stunt double, Cliff Booth. The film is a period-piece that tells the story of Dalton's uncertain film career, set against the backdrop of Hollywood's golden age and the imminent Manson Family murders. 
Brad Pitt won the award for Best Supporting Actor at the 92nd Annual Academy Awards for his performance as Cliff Booth. The character is very morally questionable, as the film suggests that he may have murdered his wife in the past. However, he is also wise and introspective, serving as a moral center for the aloof Rick Dalton. The film's finale, the burst of intense violence that Tarantino fans have come to expect, lets Pitt's intensity and comedic timing shine bright. 
Brad Pitt has come to be associated with style, charisma and intensity. His roles play to his good looks and silver tongue, usually making him the voice of reason for less assured characters. However, as an actor, he has the ability to slip into a myriad of different personas. Whether Brad Pitt appears as the leading man or a one-scene wonder, he always manages to impress. 
We, at Hollywood Insider, will continue to root for our champion Brad Pitt. Your effortless charm, indisputable talent and star power keeps getting better with age. We know you will continue to sweep us off our feet and there's a lot more to come from you. We hope you are in a happy place Brad. Thank you for your cinema and making the industry better with your everything.
Click here to read Hollywood Insider's CEO Pritan Ambroase's love letter to Black Lives Matter, in which he tackles more than just police reform, press freedom and more – click here.
An excerpt from the love letter: Hollywood Insider's CEO/editor-in-chief Pritan Ambroase affirms, "Hollywood Insider fully supports the much-needed Black Lives Matter movement. We are actively, physically and digitally a part of this global movement. We will continue reporting on this major issue of police brutality and legal murders of Black people to hold the system accountable. We will continue reporting on this major issue with kindness and respect to all Black people, as each and every one of them are seen and heard. Just a reminder, that the Black Lives Matter movement is about more than just police brutality and extends into banking, housing, education, medical, infrastructure, etc. We have the space and time for all your stories. We believe in peaceful/non-violent protests and I would like to request the rest of media to focus on 95% of the protests that are peaceful and working effectively with positive changes happening daily. Media has a responsibility to better the world and Hollywood Insider will continue to do so."
Vote with a conscience – Register to Vote – Your vote saves lives and ends systemic racism
Ways to support Black Lives Matter Movement to end systemic racism
– Do you know the hidden messages in 'Call Me By Your Name'? Find out behind the scenes facts in the full commentary and In-depth analysis of the cinematic masterpiece
– A Tribute To The Academy Awards: All Best Actor/Actress Speeches From The Beginning Of Oscars 1929-2019 | From Rami Malek, Leonardo DiCaprio To Denzel Washington, Halle Berry & Beyond | From Olivia Colman, Meryl Streep To Bette Davis & Beyond
– In the 32nd Year Of His Career, Keanu Reeves' Face Continues To Reign After Launching Movies Earning Over $4.3 Billion In Total – "John Wick", "Toy Story 4", "Matrix", And Many More
Brad Pitt, Brad Pitt, Brad Pitt, Brad Pitt, Brad Pitt, Brad Pitt, Brad Pitt, Brad Pitt, Brad Pitt, Brad Pitt, Brad Pitt, Brad Pitt, Brad Pitt, Brad Pitt, Brad Pitt, Brad Pitt, Brad Pitt, Brad Pitt, Brad Pitt, Brad Pitt, Brad Pitt, Brad Pitt, Brad Pitt, Brad Pitt, Brad Pitt, Brad Pitt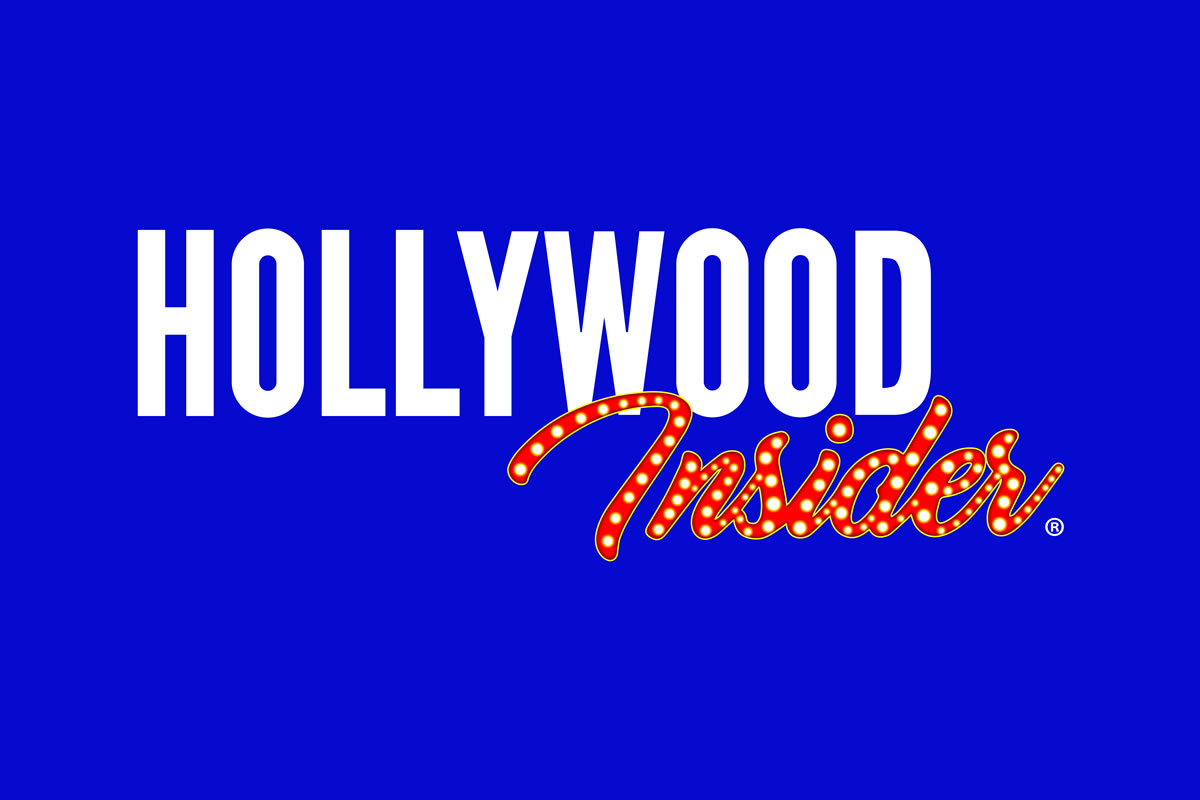 Hollywood Insider  is a media network thatfocuses on substance and meaningful entertainment/culture, so as to utilize media as a tool to unite and better our world, by combining entertainment, education and philanthropy, while being against gossip and scandal.