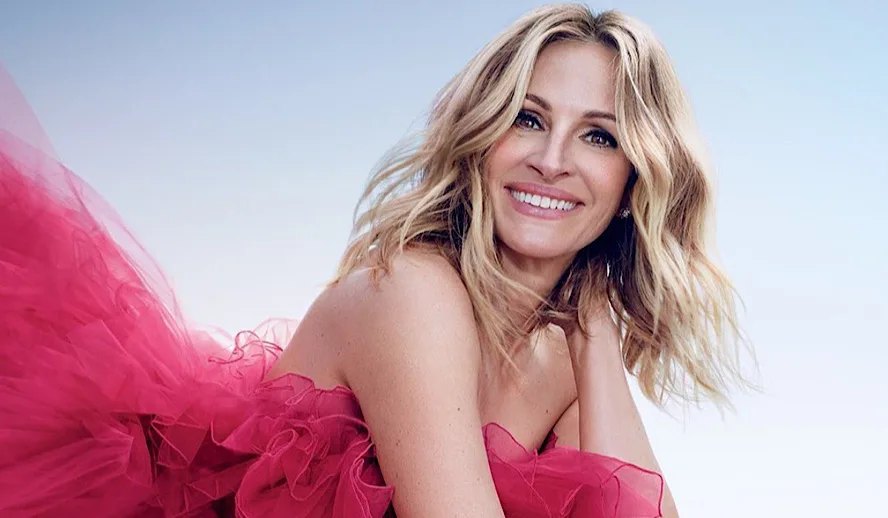 Video Version of this Article
Photo/Video: Julia Roberts/Lancome/Hollywood Insider YouTube Channel
Everyone knows and loves Julia Roberts. The 'pretty woman' has played a large part in the entertainment industry since the late 1980s, and she hasn't slowed down since. Roberts has been dominating our big screens since Steel Magnolias and Notting Hill, and it's hard to believe the amount of crazy success she has had. Her talent is unmatched, and I think it is pretty safe to say that she is not going anywhere anytime soon. From rom-com to serious drama, Julia Roberts has done it all! Here are 32 facts you may not have known about this Hollywood starlet.
#1 Julia Roberts' First Leading Role in Film, 'Mystic Pizza'
Although her most well-known breakout role was Pretty Woman in 1990, Julia Roberts' actual breakout role was as the strong-willed and beautiful Daisy in 1988's Mystic Pizza. The romantic comedy truly showed off Roberts and allowed the world to see her as a true leading lady!
Related article: Hollywood Insider's CEO Pritan Ambroase: "The Importance of Venice Film Festival as the Protector of Cinema"
#2 A Different Career
It wasn't all eyes on the red carpet for Julia Roberts growing up. Her first career of choice? A veterinarian. She told New Zealand's TVNZ in an interview that she wanted to be a vet, "but then I discovered how hard science can be." She has talked about her love for animals and vets on multiple occasions.
#3 Hello Big Apple
Right after high school, Roberts felt pretty intensely about her journey to becoming an actor. She decided to make the big move from her hometown in Smyrna, Georgia all the way to New York City to pursue her passions.
#4 The First Gig
Roberts has been in the industry for so long, it is kind of hard to keep up with every project she has ever done. However, her very first onscreen role was in NBC's Crime Story in 1987. Roberts was just 19 at the time and portrayed a young survivor of sexual assault named Tracy.
Related article: The Power of Positivity: Ikorodu Bois + Chris Hemsworth + Russo Brothers + Sam Hargrave
Limited Time Offer – FREE Subscription to Hollywood Insider – Click here to read more on Hollywood Insider's vision, values and mission statement here – Media has the responsibility to better our world – Hollywood Insider fully focuses on substance and meaningful entertainment, against gossip and scandal, by combining entertainment, education, and philanthropy.
#5 Tying The Knot
It probably comes as no surprise that America's sweetheart is taken. In fact, Roberts and her husband, cameraman Daniel Moder, celebrated 18 years of marriage this year (woohoo!) and share 3 children together. The two tied the knot on the 4th of July in 2002.
#6 Dreamgirl
One might allude to Roberts as America's sweetheart or a total dreamgirl. Well, she was the dreamgirl in 2005 when she starred in the Dave Matthews Band's music video for song 'Dreamgirl.' Work was a little slow after the birth of Roberts' twins and the band offered to collaborate. Julia was a big fan of the band so saying yes was a no-brainer.
#7 All In The Family
Julia Roberts has two siblings, Eric and Lisa. They all work in showbiz, and Eric is father to well-known actress Emma Roberts. If you want to see this aunt/niece duo on screen together, I would suggest Valentine's Day. They may not have scenes together but the movie is just the cutest.
Related article: MUST WATCH – Hollywood Insider's CEO Pritan Ambroase's Love Letter to Black Lives Matter – VIDEO
Subscribe to Hollywood Insider's YouTube Channel, by clicking here.
#8 Let's Knit Together Yeah Yeah Yeah!
Aside from being a brilliantly talented actress, Roberts also has an off-screen hobby she loves. Knitting! She has been known to knit on pretty much every set she steps on. Hey, we all have to pass the time somehow, right?!
#9 Committed
In 2003, Roberts starred in Mona Lisa Smile as a college professor teaching art history. To prepare for her role, Roberts decided to take some classes herself at the New York University in New York City. Can you imagine going to class and Julia Roberts is casually in the desk next to you? Sign me up for that, please.
#10 Her First Oscar
The actress has been nominated for an Oscar a total of four times. The first nomination came in 1989 after she starred in Steel Magnolias. However, Roberts' first win came years later in 2001 for her role in Erin Brockovich. The film was based on the real Brockovich, an environmentalist, and mother who helped build a successful lawsuit against Pacific Gas and Electric Company.
Related article: 'Dune': Reactions from Timothée Chalamet, Denis Villeneuve, Zendaya, Jason Momoa & Co-Stars
Related article: A Tribute to Charlize Theron: Her Career, Best Roles & Transformations
#11 The Reverse Production Company
Like so many other Hollywood stars, Julia Roberts made the creative business decision to start her own production company. The company is credited for films like Maid in Manhattan, Eat Pray Love, and several American Girl films. The name of the company, Red Om, is actually Roberts' husband's last name backward (Moder). Very clever move, Roberts!
#12 Sleepless in Seattle
Remember the string of 90s and early 2000s rom-coms that dominated the screen? Same. The best part of those films without a doubt were the amazing leading ladies. In 1993, Julia Roberts actually turned down the lead actress role in Sleepless In Seattle. Instead, the part went to the rom-com queen Meg Ryan. It's pretty interesting to think about what the movie would've looked like with Roberts in Ryan's shoes.
#13 A Giver
Not only is she an amazing actress, but she also has a big heart for charity. Roberts has been involved with UNICEF for several years. The agency is known for providing children around the world with refuge and new opportunities. Roberts traveled with them to Haiti in 1995.
Related article: Robert Pattinson Biography: 32 Facts on the Reluctant Star of 'Tenet', 'Batman' & 'Twilight' Series
Related article: A Tribute To The Academy Awards: All Best Actor/Actress Speeches From The Beginning Of Oscars 1929-2019 | From Rami Malek, Leonardo DiCaprio To Marlon Brando & Beyond | From Olivia Colman, Meryl Streep To Bette Davis & Beyond
#14 Sorority Sister
Though she didn't go through the highly anticipated Greek life traditions of an American college, Julia Roberts actually does belong to a sorority. Well…kind of. Roberts was made an honorary sister of Phi Mu due to her role in Steel Magnolias.
#15 Pasta For Days
While filming Eat Pray Love,Julia Roberts said she gained close to ten pounds just from constantly eating pasta. I mean it makes sense, who in the world passes up pasta?!
#16 Hearing Double?
Julia Roberts is a busy woman. After filming a movie, she doesn't always have the time to wait around and help with the editing process. Lines change, things get added, and sometimes an actor's voice is needed in post-production. When Roberts is not available, she has a voice double help her out. Roberts' voice double for ADR (automated dialogue replacement) is actress Amy Landecker. Landecker's voice is featured in a slew of Roberts' trailers for films.
Related article: FACT-CHECKED Series: Leonardo DiCaprio and 32 Facts on the Legendary Star
Related Article: Want GUARANTEED SUCCESS? Remove these ten NORMAL & CRUEL words | Transform your life INSTANTLY
#17 Brotherly Love
Though her family keeps it in the business, Roberts has only shared the screen with her brother Eric once. They both appeared in the 1989 film Blood Red.
#18 The Moment She Knew
All actors and actresses recall the moment they knew they had made it. The moment they knew all the hard work paid off and they saw a glimmer of fame. For Roberts, it happened in a public restroom. Yep, you read that correctly. Roberts was in a restroom stall when another woman in the bathroom asked if the girl in stall #1 was in Mystic Pizza.
#19 Charlotte
Who could forget the wonderful children's movie, Charlotte's Web? Based on the classic book, Charlotte is a wise spider that hatches a plan to save a pig up for slaughter. Roberts lends her voice to the wonderful Charlotte! I can't lie, this movie still makes me a bit weepy to this day.
Related article: Do you know the hidden messages in 'Call Me By Your Name'? Find out behind the scenes facts in the full commentary and In-depth analysis of the cinematic masterpiece
Related article: FACT-CHECKED SERIES: Prince Harry and 32 Facts on the Duke of Sussex
#20 Meg Ryan
We circle back to Meg Ryan because this time the tables have turned! Julia Roberts may have been up for one of Ryan's parts, but Ryan was up for one of Roberts' as well. Ryan actually turned down the role in Pretty Woman. That was good news for Roberts, however, who gained much fame and success from this role.
#21 The First Award
Roberts is no stranger to awards and accolades. Her first big-time Hollywood award, however, was a Golden Globe for her work in Steel Magnolias.
#22 A Little Inspiration
While figuring out what to do career-wise, Roberts' brother Eric was doing pretty well for himself in the film industry. When she realized he was doing so well, Roberts then decided that she would pursue a career herself!
Related article: FACT-CHECKED Series: Armie Hammer and 32 Facts About Our Mega-Star
Related article: FACT-CHECKED Series: Timothée Chalamet and 32 Things About This Extraordinary Superstar
#23 FRIENDS
Roberts no doubt rules the big screen. She has dabbled in television spots as well! One of her best guest star spots was in the Friends sitcom as a love interest for Chandler. If you've never seen the episodes…do yourself a favor and go watch. You won't be disappointed by Roberts' character.
#24 Multi-faceted
Not only is she on our big and small screens, but Roberts also made an appearance on Broadway. In 2006 she made her debut in Three Days of Rain. Her costars in the play included Bradley Cooper and Paul Rudd. Sadly the play didn't do as well as anticipated, but it was still considered a commercial triumph!
#25 Lancome
Not only is she wickedly talented, but America's sweetheart is also insanely beautiful. I mean have you seen that smile? Roberts has been the face of Lancome cosmetics since 2010, appearing in multiple commercials and campaigns for the highly sought after brand.
Related article: 10 Times The Simpsons Predictions Came True – Chilling Facts
Related article: A Tribute to Leonardo DiCaprio: The Generation Defining Thespian & Hollywood Legend
#26 Before Fame
Somewhere between small-town Georgia and big-time Hollywood star, Roberts decided to study journalism. She never finished that degree, but I'd say things worked out pretty well for her despite that!
#27 The Meet Cute
Roberts and her now-husband Daniel Moder met on the set of her 2001 movie The Mexican. Moder was working as an assistant cameraman when the pair met and then ultimately married.
#28 For The Love Of Shirley
Roberts praises Shirley MacLaine as one of her closest friends, mentors, and greatest actresses. The two shared the screen in Steel Magnolias and Valentine's Day. We would like to sign up to be a part of this friendship please!
Related article: A Tribute to Brad Pitt: His Greatest Roles & Transformations – The Winner's Journey
Related article: A Tribute to Tom Hardy: Tracking the Master Actor's Epic Career & Transformations
#29 The Brightest Smile
Roberts' smile is hard to miss. It has often been said she has a million-dollar smile. A few years ago, Roberts made it official and insured her beautiful smile for $30 million. I mean we can't blame her, have you seen her smile? It's America's Sweetheart's smile!
#30 The Body Double
So we mentioned the voice double, but there's also a body double involved in Julia Roberts' story. In the movie poster for hit movie Pretty Woman, Roberts' face is actually digitally put on a body double. Roberts has been pretty open about the fact that she does not shoot nude scenes. She claims it's "just not my thing." There is a body double for her nude scenes in Pretty Woman, as well as any other movie that has a revealing scene.
#31 The 20 Rule
There are always crazy reports floating around about how much celebrities are getting paid. Some have truth to them, others not so much. A report came out that in the early 2000s, Roberts was getting paid $20 million for each role. When she landed a part in the 2001 film Ocean's Eleven with Brad Pitt and George Clooney, they decided to have some fun and sent her a card with a $20 bill and a note that said "We heard that you get 20 per film".
#32 A Reunion
In 1993, Julia Roberts and Denzel Washington starred in the much-loved drama The Pelican Brief. Now the two stars are set to reunite in the upcoming Netflix film Leave The World Behind, based on the upcoming novel of the same name by Rumaan Alam.
Click here to read Hollywood Insider's CEO Pritan Ambroase's love letter to Black Lives Matter, in which he tackles more than just police reform, press freedom and more – click here. An excerpt from the love letter: Hollywood Insider's CEO/editor-in-chief Pritan Ambroase affirms, "Hollywood Insider fully supports the much-needed Black Lives Matter movement. We are actively, physically and digitally a part of this global movement. We will continue reporting on this major issue of police brutality and legal murders of Black people to hold the system accountable. We will continue reporting on this major issue with kindness and respect to all Black people, as each and every one of them are seen and heard. Just a reminder, that the Black Lives Matter movement is about more than just police brutality and extends into banking, housing, education, medical, infrastructure, etc. We have the space and time for all your stories. We believe in peaceful/non-violent protests and I would like to request the rest of media to focus on 95% of the protests that are peaceful and working effectively with positive changes happening daily. Media has a responsibility to better the world and Hollywood Insider will continue to do so."
Vote with a conscience – Register to Vote – Your vote saves lives and ends systemic racism
Ways to support Black Lives Matter Movement to end systemic racism
– Do you know the hidden messages in 'Call Me By Your Name'? Find out behind the scenes facts in the full commentary and In-depth analysis of the cinematic masterpiece
– A Tribute To The Academy Awards: All Best Actor/Actress Speeches From The Beginning Of Oscars 1929-2019 | From Rami Malek, Leonardo DiCaprio To Denzel Washington, Halle Berry & Beyond | From Olivia Colman, Meryl Streep To Bette Davis & Beyond
– In the 32nd Year Of His Career, Keanu Reeves' Face Continues To Reign After Launching Movies Earning Over $4.3 Billion In Total – "John Wick", "Toy Story 4", "Matrix", And Many More
Julia Roberts, Julia Roberts, Julia Roberts, Julia Roberts, Julia Roberts, Julia Roberts, Julia Roberts, Julia Roberts, Julia Roberts, Julia Roberts, Julia Roberts, Julia Roberts, Julia Roberts, Julia Roberts, Julia Roberts, Julia Roberts, Julia Roberts, Julia Roberts, Julia Roberts, Julia Roberts, Julia Roberts, Julia Roberts, Julia Roberts, Julia Roberts, Julia Roberts, Julia Roberts, Julia Roberts, Julia Roberts, Julia Roberts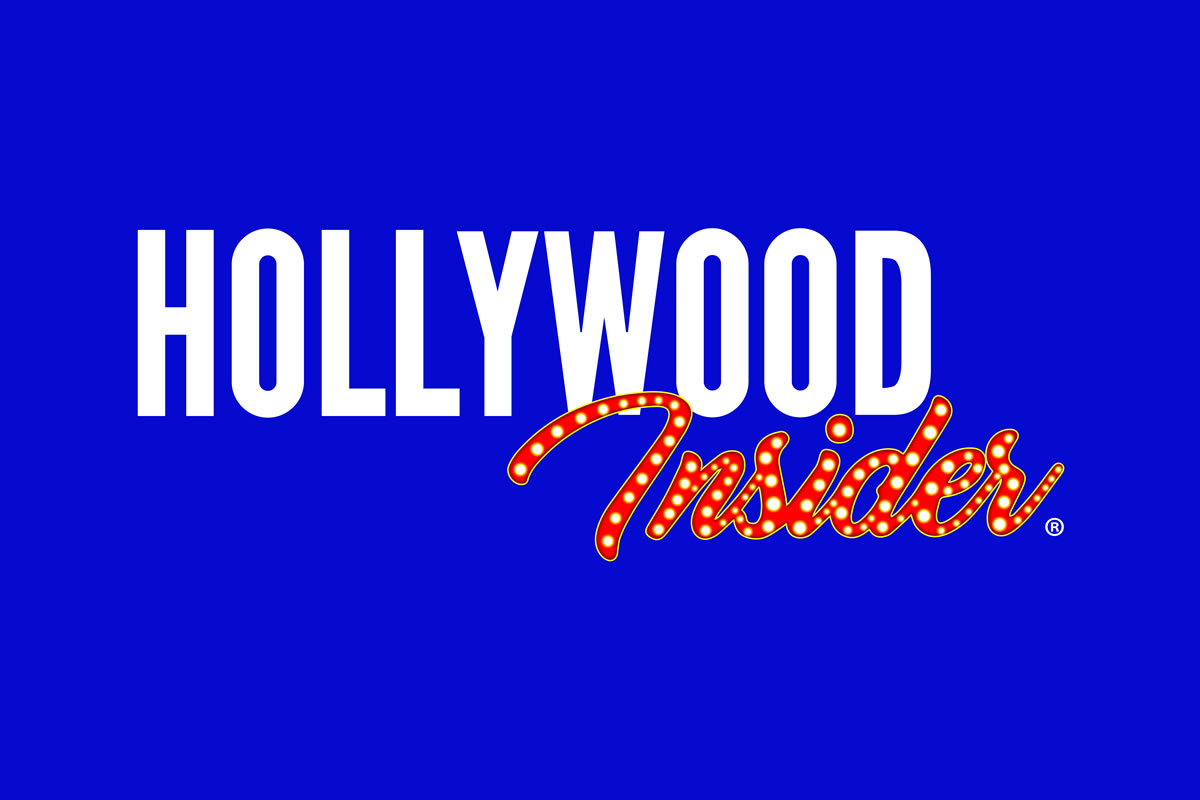 Here at Hollywood Insider we are against news published via aggregates and bots, and only humans are allowed to choose, write and decide which news fit our mission statement, are based on facts and should be published. Hence, only our "news articles" will have the author as Hollywood Insider Staff Writer.