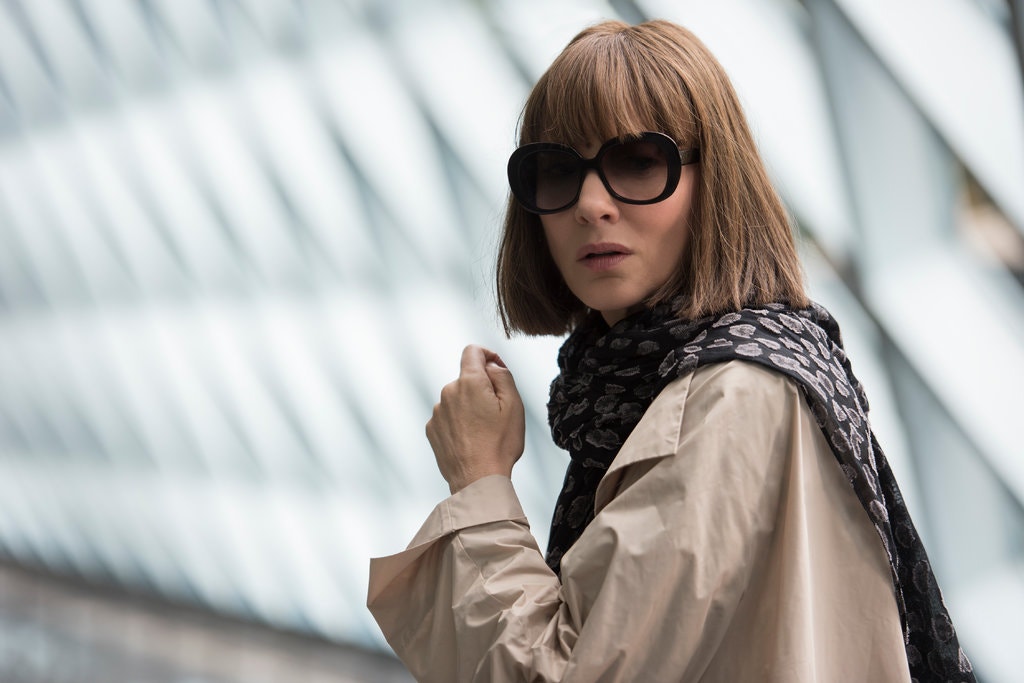 Photo: Where'd You Go Bernadette/Annapurna Pictures
Where'd You Go Bernadette is a heartwarming film directed by Richard Linklater, based off Maria Semple's extraordinary novel about a young teenage girl, Bee Branch played by Emma Nelson, who is trying to put together the subtle clues of where her mysterious mother, Bernadette Fox, played beautifully by Cate Blanchett, has disappeared off to. Bernadette is an eccentric yet successful architect who doesn't get along with the snobby mothers at Bee's school nor likes leaving the house very much. When Bee gets a perfect report card and asks her parents for a trip to Antarctica, Bernadette goes missing shortly after which may or may not be coincidental. Bee's home life goes to shambles when she unhappily gets sent off to a boarding school and her father, Elgie, played by Billy Crudup, starts having an affair with his assistant, Soo Lin, played by Zoe Chao. This story is not only about Bee trying to figure out where her mother went, but what kind of person her mother is.
Where'd You Go Bernadette Depicts Fast Paced Life In Seattle Contrasting The Lead's Agoraphobia 
In this film, we get a glimpse of what it's like to live in a city in this day and age where it's all about technology and keeping up with trends. It should be noted that the cinematographer, Shane F. Kelly, does an outstanding job of portraying Seattle's suburban beauty from the beautiful red brick houses, rich forests, and the elegant architecture. Seattle is also one of the most technologically innovative cities in the country. This seems to make Bernadette anxious not only socially, but in her career. She was once a huge success in her career, but finds herself in a rut within her projects. She's explicitly told that "People like you must create. If you don't, you become a menace to society", as if to apply this statement to all artists in modern day society. Bernadette seems to have a soft spot for the old fashioned things in life and being married to the Seattle king of technology doesn't make these rapid changes easier to ignore. New computer software, new women, new schools. Things are changing fast in Seattle and in Bernadette's life which results in her agoraphobia.
Where'd You Go Bernadette Shows Us What Living With Mental Illness Can Be Like
Bernadette has the perfect life on the outside: a successful career, beautiful home, handsome husband, and perfect daughter. However, she keeps a lot hidden, perhaps making their noble house a metaphor for her life. No one really seems to understand Bernadette, especially her neighbor Audrey, played by Kristen Wiig, who she is constantly feuding with over property rights. Her behavior is very inconsistent and she is most definitely agoraphobic yet we can't really blame her due to the unwelcoming attitudes of the women in her community who seem to be more jealous of her than anything. But abandoning her husband and daughter with no explanation is a complete act of madness even for her. The mental illness aspect may be subtle due to her lovable personality but it shows through her reckless actions such as nearly running over Audrey's foot. Nevertheless, her family's unconditional devotion to find her speaks volumes about their familial bond. The film portrays the struggles of what families with mentally ill members go through out of love for each other; there are so many people out there like Bernadette and even worse but there's a beauty to having unconditional loyalty and love for family regardless of their actions. Even after Elgie has his affair (as infuriating as it is), the family inevitably decides to forgive him and work to move forward as a unit, accepting each other's imperfections.
Looking From A Feminist Lens
As unlikable as Bernadette may be created to be, we can't help but admire her at the same time for overcoming her fears and creating her own destiny. She's constantly portrayed in beautiful clothing, architecture, and an environment that creates a stunning outlook of her. Not only this, but her personality is incredibly blunt and carefree which clearly isn't everyone's cup of tea. But she is her own woman and Bee justifies her actions by stating that "…she got so focused on her family that she forgot about herself." She has to muscle through a lot in her hometown with being surrounded by judgmental women, shady assistant, and then a cheating husband. Her character is primarily a very intelligent, creative person who has many interests, not like what others may think. She refuses to keep on "living the Seattle life she never wanted"  and disappears, making everyone else deal with her absence. Bernadette is a radical woman who represents a radical example of a feminist mother, creating her own path in life. Whether Bernadette did a good thing by putting herself first or a bad thing by abandoning her – you be the judge of that. A must-watch!
Cast: Cate Blanchett, Emma Nelson, Judy Greer, Kristen Wiig, Troian Bellisario, Billy Crudup, Claudia Doumit, James Urbaniak, Zoe Chao, Kate Easton, Katelyn Statton
Director: Richard Linklater
Writers: Richard Linklater, Holly Gent, Vincent Palmo Jr, Maria Semple
Cinematographer: Shane F. Kelly
More Interesting Stories From Hollywood Insider
– A Tribute To The Academy Awards: All Best Actor/Actress Speeches From The Beginning Of Oscars 1929-2019 | From Rami Malek, Leonardo DiCaprio To Marlon Brando & Beyond | From Olivia Colman, Meryl Streep To Bette Davis & Beyond
– Joanna Lumley Blasts Media Which "Forgets Broken Lives/Communities Left Behind Once Storm Of Publicity Has Moved On From An Area Of Crisis" In Support Of Humans Of Our World's "Remember Forgotten Villages" Campaign
– FACT-CHECKED Series: Zendaya And 15 Things You Might Not Know About The Star Of 'Euphoria', Tom Holland's Leading Lady In "Spider-Man: Far From Home' And Next Starring With Timothée Chalamet In 'Dune'
– Dame Judi Dench Urges All To Remember Forgotten Villages Of Nepal By Donating To Humans Of Our World's Nepal Campaign
– WATCH: Do People In America Choose Human Rights Or Religion? – Season 2 Of Hollywood Insider's Messages From America – Episode 1
– FACT-CHECKED Series: Tom Holland And 15 Things You Might Not Know About The Star Of Spider-Man
– WATCH: Once Upon A Time In Hollywood's Premiere & "Reaction From Stars" Leonardo DiCaprio, Brad Pitt, Quentin Tarantino, Margot Robbie, Etc. On The Making Of The Masterpiece
– Spider-Man's Zendaya In Her First Adult Role In HBO's Brilliant Series Euphoria – It Is Also One Of Leonardo DiCaprio's Favorite Shows
– Why Queen Elizabeth II Is One Of The Greatest Monarchs | Her Majesty Queen Elizabeth II of United Queendom of Great Britain & Northern Ireland
– WATCH: Pritan Ambroase On The #metoo Revolution & Powerful Questions That Need Answers
– FACT-CHECKED Series: Tom Holland And 15 Things You Might Not Know About The Star Of Spider-Man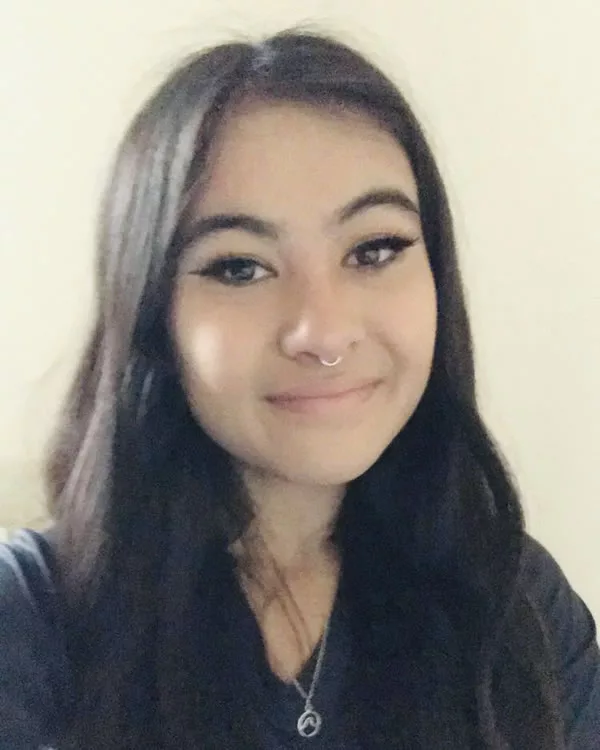 Juliet Poucher is a reviews writer for Hollywood Insider. She has a keen eye for films, art and literature, often analyzing them for hidden meanings. Hr goal with her career and duripromote entertainment with quality actors, meaningful stories, and universal messages.