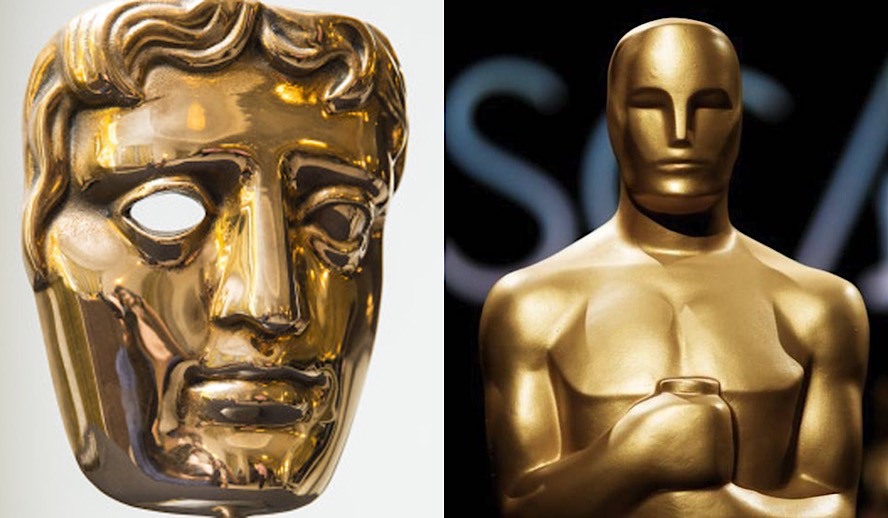 Photo: Oscars/Bafta
With awards season 2020 in full effect, Hollywood is elbow deep in its yearning for diversity. Nominees were recently announced for the 73rd annual British Academy Film and Television Arts Awards, as well as the 92nd annual Academy Awards ceremonies. Both events are two of the most prestigious awards ceremonies of the year in the entertainment industry. Each awards show celebrates the best in the industry, from actors to industry professionals, directors, and animated features. With so many categories in a ceremony of an industry consisting of people from every culture, why are we still seeing such a disparity in the nominees from a cultural standpoint? Why is Hollywood stuck in the past, insisting on maintaining status quo while broadcasting an award show that is an inaccurate reflection of the very industry it is honoring?  
Keeping It Real
It's a good time to be a white male, but then again, was it ever a bad time? The white-male led and directed film Joker is leading the list of nominees with the most of any picture in both the BAFTA and Oscar ceremonies. To clarify, this is not to say each nominee isn't deserving, that's far from the truth and not the agenda we are pushing. The concern is the lack of crayon shades in a box that's marketed to everyone as universally appealing. Imagine having a jumbo variety crayon box and being told you have to choose your favorite five colors. What does it say about one's inner psyche if your choices include five different shades of pink? We know there are plenty beautiful colors much deserving of a seat in the top five- Kelly green to cerulean, aquamarine to green yellow, why not give any other shades a chance? So many wonderful options, but we stick with shades of pink because pink is safe, universally acceptable, and it's what we always choose. It's a known fact: it's actually ok to change up the status quo. If it's something you've always done, you're often afraid to break from tradition, fearing lack of acceptance and understanding from your peers. Hollywood, the world is shouting loud and clear: an overdue change will be accepted and supported by the public. A lack of diversity represents an ignorance worth changing.  Credibility factors also come into play. How can you remain such a prestigious award ceremony if you don't even consider every qualified contender?  Cynthia Erivo, if you are reading this, it is erroneous and downright RACIST (yup, we said it) that you were not BAFTA-nominated for your stirring performance in Harriet, and we are glad you refused to be a party trick and perform at the BAFTAs for people that did not think you were the right shade for a nomination.
Al Best Actor/Actress Speeches from The Beginning of Oscars in 1929 to 2019 
The Industry is a Diverse Mix, 
So Nominees Should Echo It
When the BAFTA nominees were announced, the acting categories consisted of all white nominees and there were no female filmmakers nominated for best director for a seventh consecutive year. With plenty of options being overlooked, it seems erroneous to market award ceremonies as a representation of the best in the entertainment industry. The industry consists of all cultures and demographics. Essentially, it's a melting pot for all those who wander, even though they aren't lost. There is a place for everyone on this Earth, and there should be a place for the very talented, diverse professionals who contribute to the art of the moving image. Nominating individuals while focusing on such a narrow current is counterfactual, as it is not an accurate representation of the talent the industry has to offer. Analytical data proves this concept has been a hot button issue, less we remember the #OscarsSoWhite social media agenda which seems to have had no impact on the nominee list in the subsequent years. Arguably, however, Marc Samuelson, chair of BAFTA's film committee, stated that he feels there is an "infuriating lack of diversity in the acting noms…it's just a frustration that the industry is not moving as fast as certainly the whole BAFTA team would like it to be." With support from such a notable player in the award ceremony ream, this is a big deal. Is Hollywood finally ready to listen to the audible pleas for cultural equality when considering a nomination? Committee endorsement for a change is a solid start. Some would imagine the negative feedback would garner change from the academy, but so far they've been radio silent. The solution? Turn up the volume.  
Why Must We Stick to What We Know? 
Time encourages change, as it is a quantitative figure representing a period of time. This is a fact, yet it hasn't proven true year after year when the nominees are announced. It is depressing, discouraging, and has the ever growing potential to set our country into a social regression in terms of diversity acceptance. How can we cultivate a society where everyone is welcome if we can't stand to praise the work of a culturally diverse industry? We've come a long way from Rosa Parks' political and social battle against injustice, so there is no reason why we can't call for the same change now. Who will be the Rosa Parks of entertainment? Standing up for her own rights as an African American female, Parks ushered in a complete reform for her culture. Bravery and the courage to stand up for what is fundamentally right is the grit we need to emulate. Rosa Parks has become an iconic part of desegregation. Who will be brave enough in modern times to mirror this positive behavior? Will it take a boycott- a complete refusal to watch the televised ceremony for the academy and committee tobe listed? Defending our fellow humans in times of need is a moral duty, so now is a good time to speak up. Plus, OutKast might even write a song about you. Truthfully, lobbying for a more diverse nominee pool is long overdue. There are too many multifaceted entertainment professionals being glossed over because of old habits. Now is the time to change. Hollywood should be all ears. No, we will not hush that fuss. 
 Will you be watching the 73rdAnnual British Academy Film Awards on February 2, 2020?  What about the Academy Awards taking place on February 9, 2020?  
By Raquel Kokkoros
More Interesting Stories From Hollywood Insider
– A Tribute To The Academy Awards: All Best Actor/Actress Speeches From The Beginning Of Oscars 1929-2019 | From Rami Malek, Leonardo DiCaprio To Marlon Brando & Beyond | From Olivia Colman, Meryl Streep To Bette Davis & Beyond
– The Verified Complete List of Every Female Best Director Golden Globes Winner: Fact-Checked Series
– Why Queen Elizabeth II Is One Of The Greatest Monarchs | Her Majesty Queen Elizabeth II of United Queendom of Great Britain & Northern Ireland
– Video: '1917' – Golden Globes Winner – Full Commentary And Reactions From The Stars & Crew Including Sam Mendes, George MacKay, Dean-Charles Chapman & Team
– Video: Full Commentary & Reactions From Stars On 'Bombshell' With Charlize Theron, Nicole Kidman, Margot Robbie, Jay Roach & Team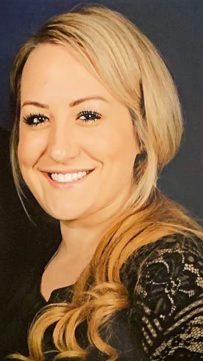 Raquel Kokkoros is currently a writer for Hollywood Insider. Enchanted by the illustriousness of cinema, Raquel is proud to contribute to a team that prioritizes quality journalism and respect for the entertainment business being utilized as a tool to better the world. Raquel believes in emphasizing elements of film and television that deserve an unbiased platform. Proud to provide an optimistic stage for the diverse offerings of Hollywood, Raquel enjoys writing from a fair, understanding, and truthful perspective –  a philosophy that embodies the ethos of Hollywood Insider.