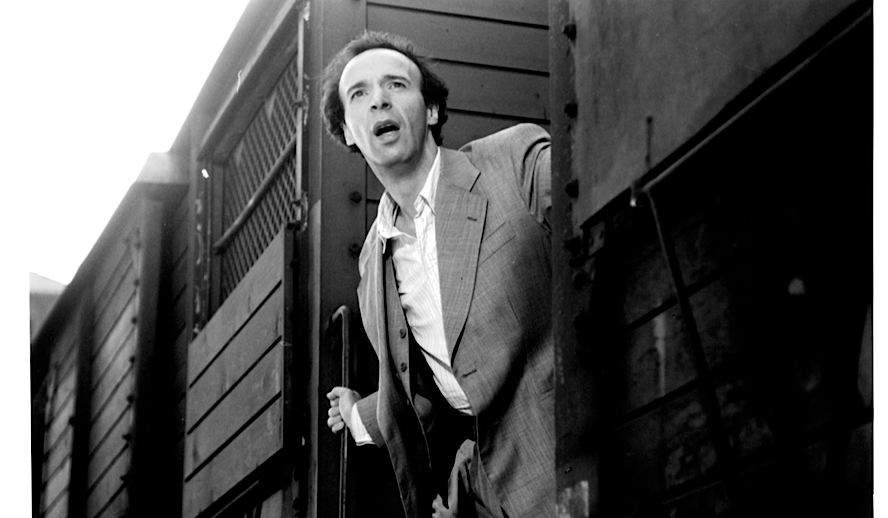 Video Version of this Article
Photo: Comedic Oscar-Winners
What makes a performance "Oscar-worthy"? Many often leap to sustained emotional investment or comprehensively immersive transformations as the benchmark for success at the Academy Awards. But if the Oscars celebrate the performances that elicit the strongest emotional responses then why do show-stopping comedic performances so often receive the cold-shoulder? There is a relatively easy answer to this question found within the progression of American film across the past half-century. Cinema throughout the 1930s, 40s, and 50s saw the proliferation of genre filmmaking, with behemoths like the musical, western, epic, and comedy reigning supreme. During these decades, all of these styles saw success both popularly as cherished classics amongst the general public, and prestigiously as consistent award show champions. 
Related article: EXCLUSIVE: 'Dune' Full Commentary, Reactions, Making Of – Timothee Chalamet, Zendaya, Oscar Isaac
Related article: 'No Time to Die' Full Commentary, Behind the Scenes & Reactions, Daniel Craig, Rami Malek, Bond
Related article: 'No Time to Die' Royal Premiere & Reactions – Daniel Craig, Rami Malek, Léa Seydoux & More
It soon became clear this era had been built upon a bubble though, bursting alongside the studio system that had championed them and making way for the age of deconstructive experimentalism of the New Wave. With the rise of genre-bending independent cinema, the Oscars began shifting focus to recognize fewer hold-outs from Hollywood's bygone era. It became an unspoken rule that genre performances, be they in horror, science-fiction, or in deed comedy, weren't up to snuff with the show and its standards of excellence. The performances listed below are the foremost exceptions-that-prove-that rule from the past 40 years. 
Comedic Oscar-Winners:
Mira Sorvino – 'Mighty Aphrodite' (1995)
Love him or hate him, and there are more than enough reasons to land squarely on the latter, Woody Allen has directed more female Oscar-winning performances than any other director in history. This is undoubtedly a result of the exceptional actresses the director has been lucky enough to work with over the past forty years such as Diane Keaton, Mia Farrow, Dianne Wiest, Cate Blanchett, Penelope Cruz, Scarlett Johansson, and the surprise breakout star of his off-beat romantic comedy told through the lens of an ancient Greek chorus 'Mighty Aphrodite' (1995), Mira Sorvino. Daughter of 'Goodfellas' (1990) star Paul Sorvino, Mira turned plenty of heads, including those within the Academy, with her star-making role as the kind-heartedly aloof adult film actress Linda Ash in Allen's interestingly inventive farce. 
Related article: MUST WATCH – The Hollywood Insider's CEO Pritan Ambroase's Love Letter to Black Lives Matter – VIDEO
Subscribe to The Hollywood Insider's YouTube Channel, by clicking here.
Jack Palance – 'City Slickers' (1991)
On paper, Ron Underwood's hilarious 1991 spoof on the western genre 'City Slickers' could very well be offered up as an antonym for the prototypical Oscar film. The film, which stars Billy Crystal, Daniel Stern, and Bruno Kirby as three friends nearing forty and in desperate need of adventure who sign up for an authentic Old West cattle drive, often utilizes a campy slap-stick style to eke out laughs that Academy voters often appear allergic to. But it meshes its more goofy humor with a wholeheartedly surprising earnestness and meaningful rumination on the warn-out cliche of the mid-life crisis. This drastic shift in tone and sincerity is possible in large part because of the performance of the legendary Jack Palance as the iconic elderly cowboy with a heart of gold, Curly. The 73-year-old actor famously broke out in a set of one-armed push-ups during his acceptance of the award, a moment that has grown to become one of the funniest and most recognizable in Academy history. 
Cuba Gooding Jr. – 'Jerry Maguire' (1996)
Speaking of iconic acceptance speeches in the history of the Academy Awards, it does not get more memorable than Cuba Gooding Jr.'s rallying celebration at the 1997 show. The actor won the award for his role as egomaniacal professional football star Rod Tidwell in Cameron Crowe's romantic sports comedy 'Jerry Maguire' (1996). Gooding Jr. starred alongside heavyweights like Tom Cruise and Renée Zellweger, but ultimately proved the film's greatest asset, hysterically delivering the now-iconic line "Show me the money!" When he won the award, the actor launched into an impassioned chant as the exit music began playing in the attempts to make him wrap up, hollering his love to the cast, crew, and roarous audience as he leaped with joy.
Related article: Why Queen Elizabeth II Is One Of The Greatest Monarchs | Her Majesty Queen Elizabeth II of United Queendom of Great Britain & Northern Ireland (Video Insight)
Limited Time Offer – FREE Subscription to The Hollywood Insider
Click here to read more on The Hollywood Insider's vision, values and mission statement here – Media has the responsibility to better our world – The Hollywood Insider fully focuses on substance and meaningful entertainment, against gossip and scandal, by combining entertainment, education, and philanthropy.
Alan Arkin – 'Little Miss Sunshine' (2006)
Alan Arkin won the Oscar for Best Supporting Actor in 2006, a whopping 38 years since his last nomination for 'The Heart is a Lonely Hunter' (1968) and an even 40 since his first nomination for the rollicking 'The Russians Are Coming! The Russians Are Coming!" (1966). Arkin won for his portrayal of the crotchety grandfather of the Hoover family in Jonathan Dayton and Valerie Faris' brilliant tragicomedy 'Little Miss Sunshine' (2006). In a movie chock-full of near-perfect nuanced performances from the likes of Steve Carell, Toni Collette, Greg Kinnear, Paul Dano, and an exceptional turn from a 10-year-old Abigail Breslin, Arkin wound up being the only one to score the golden statue at that year's awards. Like with Gooding Jr., Arkin's performance is best remembered by one simple line. When Breslin's Olive expresses fear over losing the titular Little Miss Sunshine contest, Arkin responds with the simple yet profound remark, "A real loser is someone who is so afraid of not winning, they don't even try."
Cher & Olympia Dukakis – 'Moonstruck' (1987)
After first proving herself as a serious actress in the likes Robert Altman's 'Come Back to the 5 & Dime Jimmy Dean, Jimmy Dean' (1982) and Mike Nichols' 'Silkwood' (1983), celebrated singer, songwriter, and "Goddess of Pop" Cher finally crossed over to the comedic side of cinema in Norman Jewison's off-beat romantic comedy 'Moonstruck' (1987). This transition catapulted her to the Best Actress award that year for her comically conflicted portrayal of Loretta Castorini, an Italian bookkeeper in New York who falls in love with her fiance's outrageous brother played by Nicolas Cage in one of his earliest forays into absolute absurdity. Olympia Dukakis took home the Best Supporting Actress award that year as well for the role of Loretta's sarcastic yet sincere mother Rose.
Related article: The Hollywood Insider's CEO Pritan Ambroase: "The Importance of Venice Film Festival as the Protector of Cinema"
Related article: The Masters of Cinema Archives: The Hollywood Insider Pays Tribute to 'La Vie En Rose', Exclusive Interview with Director Olivier Dahan
Related article: – Want GUARANTEED SUCCESS? Remove these ten words from your vocabulary| Transform your life INSTANTLY
Brad Pitt – 'Once Upon a Time…in Hollywood' (2019)
The most recent win on this list, 2019 saw a long-awaited Oscar go to Brad Pitt for his instantly iconic role of stuntman Cliff Booth in Quentin Tarantino's ode to tinseltown of 1969, 'Once Upon a Time…in Hollywood' (2019). Pitt starred opposite Leonardo DiCaprio's Rick Dalton, a fading movie star kept from a complete nervous breakdown by his stoic best friend Cliff. The pair embark on a purposefully lackadaisical journey through the city of stars, bringing them face to face with the looming specter of Charles Mansen and Margot Robbie as Sharon Tate. Pitt utilizes his underrated chops as a comedic actor in the film, choosing a less obvious and more natural form of camp that truly ties the movie together and helps it along to its exceptionally poignant conclusion.
Marisa Tomei – 'My Cousin Vinny' (1992)
In one of the most unexpected wins in the Academy's history, unknown actress Marisa Tomei scored Best Supporting Actress in 1993 for a completely comedic performance in Jonathan Lynn's waggish legal comedy 'My Cousin Vinny' (1992). Tomei portrayed the instantly recognizable Mona Lisa Vito, the loud-talking leather-clad fiance of Joe Pesci's cartoonish lawyer Vincent Gambini. The pair travel from Brooklyn down to Alabama to represent Vinny's cousin played by Ralph Macchio who was arrested and put on trial for a murder he did not commit while on a college roadtrip. Tomei's win is still marveled at today, remaining wholeheartedly hilarious and completely unlike any other performance to take home the award. 
Related article: 'Halloween Kills' Full Commentary & Reactions, Behind the Scenes – Jamie Lee Curtis & More
Related article: The Hollywood Insider's CEO Pritan Ambroase: "The Importance of Venice Film Festival as the Protector of Cinema"
Olivia Colman – 'The Favourite' (2018)
Many who watched Greek director Yorgos Lanthimos' morbid period piece 'The Favourite' (2018) may protest to its classification as a comedy, but while the humor may be subversive and internal, Olivia Colman's pitch-perfect performance as Queen Anne is one of the most grotesquely hilarious to ever be committed to film. If Tomei's win shocked the world, then Colman's nearly gave them a heart attack as she beat out her assured favorite and seven-time nominee Glenn Close for her role in 'The Wife' (2018). The film transported audiences back to 18th century England, though not like they had ever seen it before as Lanthimos injected contemporary wit and a pitch-black heart into the film alongside his typical eccentricities. Emma Stone and Rachel Weisz co-starred as bitter rivals courting the queen and vying for power in a delectably vile and consistently engaging romp that allowed Colman to finally breakthrough amongst general audiences.
Kevin Kline – 'A Fish Called Wanda' (1988)
Beat-for-beat the funniest performance to ever win an Academy Award, Kevin Kline's work in Charles Crichton's side-splitting British heist comedy 'A Fish Called Wanda' (1988) is remarkable to this day. Kline played the psychopathic weapons expert and Anglophobe Otto West, who teams with Jamie Lee Curtis' conniving Wanda Gershwitz and an untrustworthy crew to steal a collection of diamonds leading them into an outrageously funny series of mishaps and mayhem. Written and produced by its star John Cleese, a member of Monty Python and writer of both 'Monty Python and The Holy Grail' (1975) and 'Monty Python's Life of Brian' (1979), the film goes for a distinctly British sense of humor completely interrupted by Kline's characteurishly American Otto. For reference, one could imagine Steve Carell's Michael Scott from 'The Office (U.S.)' (2005-2013) being injected into the show's vastly different predecessor, Ricky Gervais' 'The Office (U.K.)' (2001-2003). 
Roberto Benigni – 'Life is Beautiful' (1997)
While this may admittedly be a slight bending of the rules, Roberto Benigni's timeless performance as Guido Orefice in the immortal classic 'Life is Beautiful' (1998) is one of the most tragically joyous to ever be captured on film. Benigni wrote, directed, and starred in the film about a whimsical Jewish bookseller in Italy living life in his own little fairy tale who is abruptly deported to a concentration camp alongside his entire family at the outbreak of World War II.
While at the camp, Guido attempts to convince his terrified son that the entire experience is actually part of a special game, doing all that is in his power to keep the smile from fading from his son's face for good. It is undoubtedly heavy and at points almost unbearably tragic, but what truly makes the film unique is Benigni's impossibly endearing performance as Guido which somehow keeps the smile on the audience's face even as the tears begin flowing down their cheeks. Of all the enduringly special moments across all 93 Academy Awards shows, it is possible that none eclipsed that of Benigni galloping across seat tops between himself and the stage to accept the award for Best International Feature, the same unshakable grin of joy spread across every face   
By Andrew Valianti
Click here to read The Hollywood Insider's CEO Pritan Ambroase's love letter to Black Lives Matter, in which he tackles more than just police reform, press freedom and more – click here.
An excerpt from the love letter: The Hollywood Insider's CEO/editor-in-chief Pritan Ambroase affirms, "The Hollywood Insider fully supports the much-needed Black Lives Matter movement. We are actively, physically and digitally a part of this global movement. We will continue reporting on this major issue of police brutality and legal murders of Black people to hold the system accountable. We will continue reporting on this major issue with kindness and respect to all Black people, as each and every one of them are seen and heard.
Just a reminder, that the Black Lives Matter movement is about more than just police brutality and extends into banking, housing, education, medical, infrastructure, etc. We have the space and time for all your stories. We believe in peaceful/non-violent protests and I would like to request the rest of media to focus on 95% of the protests that are peaceful and working effectively with positive changes happening daily. Media has a responsibility to better the world and The Hollywood Insider will continue to do so."
Ways to support Black Lives Matter Movement to end systemic racism
More Interesting Stories From The Hollywood Insider
– Want GUARANTEED SUCCESS? Remove these ten words from your vocabulary| Transform your life INSTANTLY
– Compilation: All James Bond 007 Opening Sequences From 1962 Sean Connery to Daniel Craig
– Do you know the hidden messages in 'Call Me By Your Name'? Find out behind the scenes facts in the full commentary and In-depth analysis of the cinematic masterpiece
– A Tribute To The Academy Awards: All Best Actor/Actress Speeches From The Beginning Of Oscars 1929-2019 | From Rami Malek, Leonardo DiCaprio To Denzel Washington, Halle Berry & Beyond | From Olivia Colman, Meryl Streep To Bette Davis & Beyond
– In the 32nd Year Of His Career, Keanu Reeves' Face Continues To Reign After Launching Movies Earning Over $4.3 Billion In Total – "John Wick", "Toy Story 4", "Matrix", And Many More
Comedic oscar-winners, Comedic oscar-winners, Comedic oscar-winners, Comedic oscar-winners, Comedic oscar-winners, Comedic oscar-winners, Comedic oscar-winners, Comedic oscar-winners, Comedic oscar-winners, Comedic oscar-winners, Comedic oscar-winners, Comedic oscar-winners, Comedic oscar-winners, Comedic oscar-winners, Comedic oscar-winners, Comedic oscar-winners, Comedic oscar-winners, Comedic oscar-winners, Comedic oscar-winners, Comedic oscar-winners, Comedic oscar-winners, Comedic oscar-winners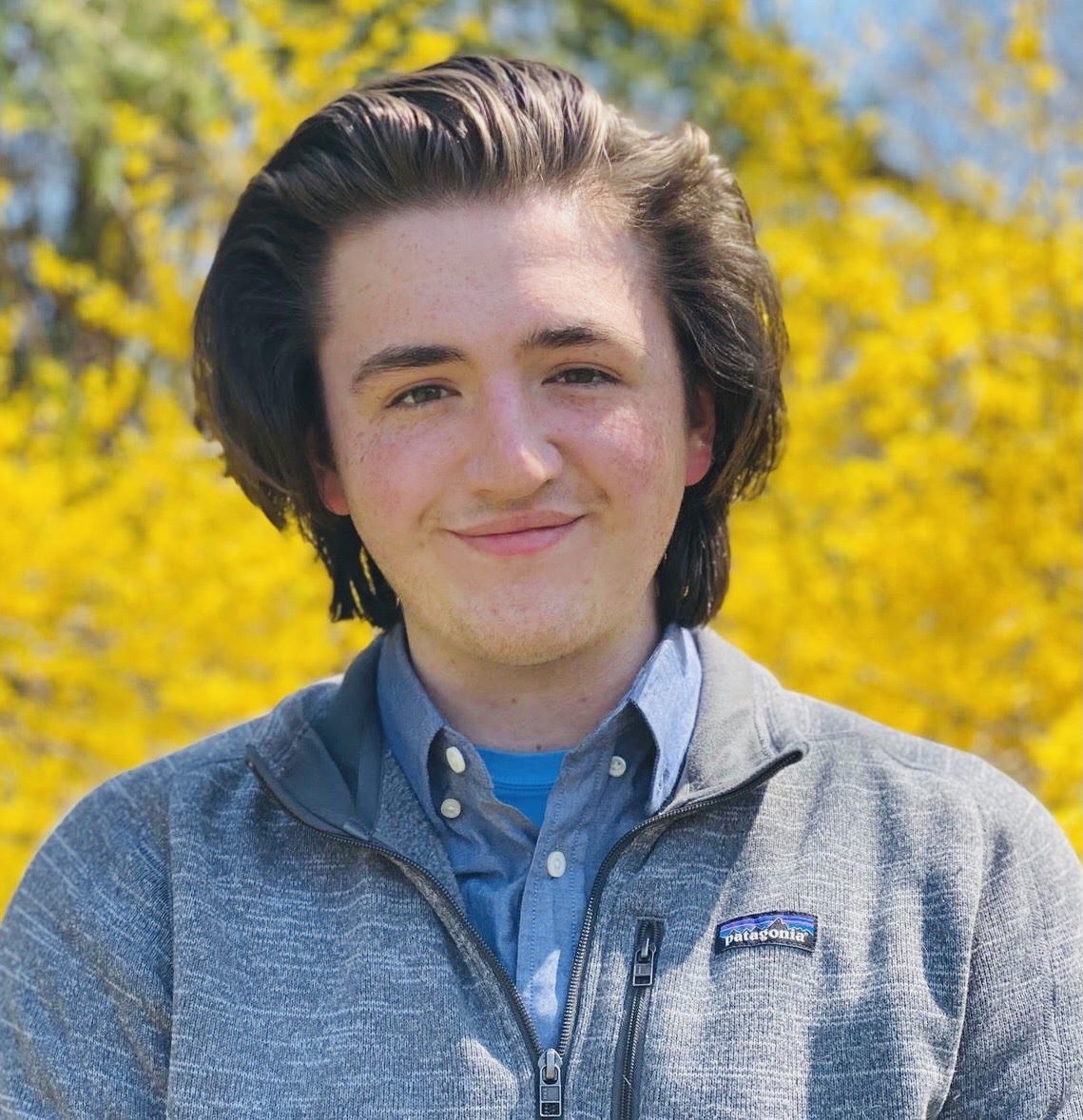 Andrew Valianti is a writer and an aspiring producer-director, and all-around film lover. While writing both features and reviews for the Hollywood Insider, Andrew has focused on the intersection of cinema and politics as they relate to empowering diverse stories and viewpoints. Through both study and practice, Andrew has seen first hand the many ways in which film and media can have a positive and meaningful impact on everyday lives. His personal views align with the Hollywood Insider, as he views journalism as a means to empower and mobilize positive change rather than spread gossip or negativity. He believes that art ignites action and has sought to pursue stories that further this goal.