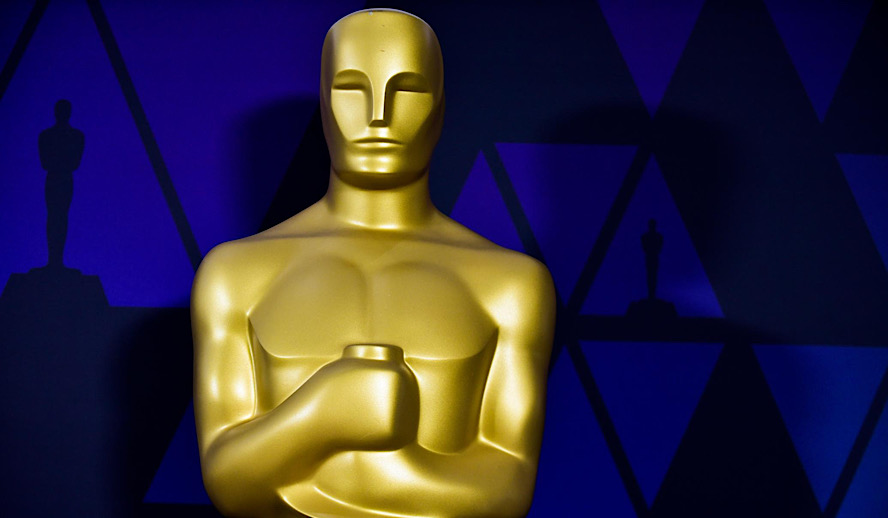 Photo:  Academy Awards/Oscars
When you hear the term "Oscar-worthy" you think of quality and prestige.  Any film that wins an Oscar must be the best of the best…right? Artists strive and work their entire career to be a part of this ceremony, but the problem, is they consistently overlook clear masterpieces.  In fact, some of their choices in the past decade have been quite baffling.
2019 was filled with fantastic, original masterpieces, but they went mostly unnoticed in favor of bigger productions.  
Five of the nine best picture nominees this year were produced by major Hollywood studios and directed by some of the biggest heavyweights in the industry, leaving out many independent hits.  It comes as no surprise that the front-runners of this race are films that focus on men or violence, which consistently dominate. Big productions tackling social issues, films centered around filmmaking, war movies, and then the couple of small dramas thrown in. Major oversights include The Farewell, Uncut Gems, Atlantics, Dolemite is my Name, and Hustlers, which has caused outrage online.  Unfamiliar faces are stepping onto the scene to tell these uncommon, risky stories.  Though all of these films have some star power in them, the Oscars seem to have a preference for directors with a legacy of great projects.  This is evident in our current nominees: Tarantino for Once Upon a Time in Hollywood, Scorcese for The Irishman, Sam Mendes for 1917, Bong Joon-Ho for Parasite, and James Mangold for Ford v Ferrari.  These films were all made by established and respected auteurs which shunned newer voices.  The exclusion of directors such as Greta Gerwig, Noah Baumbach, and Lulu Wang tells us a lot about the movies the Academy prefers.  These directors have created quieter, intimate and emotional dramas. On the other hand, films like 1917 or Joker lack subtlety.  Their scores are loud and prominent, the acting is very over-the-top, and they are focused around grand set pieces.  The focus on these films is not so much the characters, but the spectacle. The idea of a "one-take" war film is intriguing and different, while adding to the grandness of an otherwise shallow script.  While, a production like Little Women or Marriage Story finds its brilliance within the characters.  Intimate and emotional moments are where these dramas shine, but they are so obvious and pronounced like Arthur Fleck's scene on the Murray Show.  The characters are more subtle and nuanced. Sam Mendes is expected to win best director for 1917 because his directing is such a distinct technical achievement.  However, most agree that he was not the best this year.  Many are in favor of Bong Joon-Ho, who utilized clever directing and cinematography to make an intense thriller primarily set in one mansion.  Clever direction such as this often goes unrecognized in favor of more obvious and clear styles. 
Related Article: Video: '1917' – Golden Globes Winner – Full Commentary And Reactions From The Stars & Crew Including Sam Mendes, George MacKay, Dean-Charles Chapman & Team
All Best Actor/Actress Speeches From The Beginning Of Oscars 1929-2019
Video: Hollywood Insider YouTube Channel
Despite being the most exciting and diverse year for film, the Oscars are shaping up to be very predictable.  
As awards season is continuing, we have a pretty vivid picture of who wins.  Joaquin Phoenix is essentially a guarantee for best actor, along with Brad Pitt for Supporting, Laura Dern for Supporting Actress, and Renée Zellweger for Best Actress.  The common theme here is that it is mostly agreed that these nominees are not the best in their categories, so why are they winning? Joaquin Phoenix has been snubbed for his previous brilliant performances in films such as The Master or Walk the Line, thus the Academy is trying to make up for this by awarding him now for Joker.  We have seen this happen a couple times with actors such as Leonardo DiCaprio winning for The Revenant or Al Pacino for Scent of a Woman.  By no means were any of these projects the actor's best work, nor the best of the year.  However, the Academy tends to award artists based on experience or legacy, rather than the individual work.  Better performances then become overshadowed as a result, such as Adam Driver in Marriage Story or Saorise Ronan and Florence Pugh in Little Women.  It is almost an accepted practice that the Academy rewards experience.  Despite the fact that these young actors have given some of the best performances of the year, the Academy will ignore them in favor of someone more "deserving" because "it is their time".  
Related Article: – Video: Full Commentary & Reactions From Stars On 'Bombshell' With Charlize Theron, Nicole Kidman, Margot Robbie, Jay Roach & Team
Meet the Oscar 2020 Nominees | In-Depth Analysis | Academy Awards
Video: Hollywood Insider YouTube Channel
The Academy needs to broaden their spectrum on which films are deserving.  
So, what does the Academy enjoy?  This year, as with many other years,  it is clear that they favor giant, popular productions focused around violence and masculinity.  It is very predictable of the Oscars to award the "big war movie" or Tarantino's love letter to Hollywood, as films like this are recognized every year.  In the process of looking at these films, though, they missed some of the biggest gems. There were several opportunities that they had to diversify their nominations with films such as The Farewell, Hustlers, or even Us. They could have diverse nominees from various genres, but they pick the safe options.  Some of the year's best films were either comedies (Knives Out, The Farewell, Booksmart) or horror films (Us, The Lighthouse), genres that they are historically against.  As a result, these were all noticeably absent from the nominations, despite their praise.  It is the responsibility of the Academy to recognize great art and bring these films to the spotlight, though it seems that continually they ignore it and follow whatever is most popular.  These smaller scale stories have some of the most clever and complex scripts paired with the most subtle, yet dynamic performances. But, what ultimately holds them back is their very narrow definition of "Oscar-worthy".  Instead of feeling restricted by precedent, the Academy should want to break away and celebrate a wide-range of performances and genres.  
​By Stephanie Bock
More Interesting Stories From Hollywood Insider
– A Tribute To The Academy Awards: All Best Actor/Actress Speeches From The Beginning Of Oscars 1929-2019 | From Rami Malek, Leonardo DiCaprio To Marlon Brando & Beyond | From Olivia Colman, Meryl Streep To Bette Davis & Beyond
– The Verified Complete List of Every Female Best Director Golden Globes Winner: Fact-Checked Series
– Why Queen Elizabeth II Is One Of The Greatest Monarchs | Her Majesty Queen Elizabeth II of United Queendom of Great Britain & Northern Ireland
– Video: '1917' – Golden Globes Winner – Full Commentary And Reactions From The Stars & Crew Including Sam Mendes, George MacKay, Dean-Charles Chapman & Team
– Video: Full Commentary & Reactions From Stars On 'Bombshell' With Charlize Theron, Nicole Kidman, Margot Robbie, Jay Roach & Team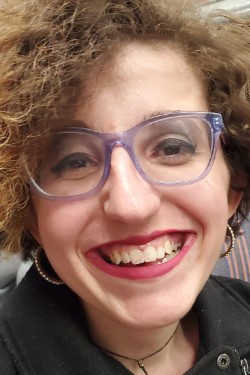 Stephanie Bock is a writer for Hollywood Insider. She is an impassioned storyteller who puts all of her energy into her writing and film. Having grown up with a strong passion for both literature and cinema, she now writes short stories, scripts, and film reviews in her spare time. As a fan of films and shows of all kinds, she enjoys discussing deep and meaningful cinema and uncovering hidden gems.