Photo: 'To All the Boys: Always and Forever'/Netflix
Lara Jean Covey's Love Life Entwined With Personal Growth and Family Culture
The world first met the introverted and heartwarmingly unique Lara Jean Covey through Jenny Han's novel trilogy 'To All the Boys I've Loved Before.' Han's first book of the trilogy, 'To All the Boys I've Loved Before,' was adapted into a film directed by Susan Johnson, 'To All the Boys I've Loved Before,' released four years after Han's 2014 novel release. The romantic comedy film introducing Lara Jean's life was positively received amongst the teenage generation with its fresh lead actress, Lana Condor, and supporting heartthrob, Noah Centineo. The internet took to the cast like a puppy in a warm blanket with teenagers across the world falling in love with the fresh faces and heartwarmingly romantic story of first loves.
Related article: The 10 Best Movies to Watch on Valentine's Day
Related article: New Releases: Your Comprehensive Guide to Every New Movie Coming Out in February 2021
The first installment, TATBILB, showcased the initial moment in which Lara Jean's secret love letters were released to all of the boys she had ever loved, causing a ripple effect in her life with confrontation after confrontation with her past loves. Her intuition with self-reflection came through her barrier when it came to letting others into her life after having lost her mother. As said by Lara Jean Covey and Peter Kavinsky in 'To All the Boys I've Loved Before,' Lara Jean: "So, love and dating? I love to read about it, and it's fun to write about and to think about in my head, but when it's real…" Peter: "What, it's scary?" Lara Jean: "Yeah." Peter: "Why? Why is that scary?" Lara Jean: "'Cause the more people you let into your life, the more that can just walk right out." 
'To All the Boys: Always and Forever'
With the first film's success, Han's second novel of her trilogy, 'P.S. I Still Love You' would get a 2020 sequel directed by Michael Fimognari, 'To All the Boys: P.S. I Still Love You,' and Lara would once again capture our hearts. Within the second film and with Michael Fimognari's influence, Lara Jean's story became increasingly cultural and aesthetically represented with center-frame visuals and beautiful food creations. With Lara Jean and Peter in a relationship, Lara Jean's secret letter would find her final lost love causing a disturbance in her new relationship.
And here we are now, success after success, with the final installment adaptation of Han's third novel 'Always and Forever Lara Jean,' directed by Michael Fimognari 'To All the Boys: Always and Forever.' This final release of Lara Jean's story covers Senior promposals, high school graduation, and the issues that arise with long-distance relationships when the two parties are at different colleges. Although, more so than the first two films, this new film presentation of Lara Jean's story is reflected within her culture and personal growth as she closes a chapter in her life and begins a new one out in the real world.
Related article: MUST WATCH – Hollywood Insider's CEO Pritan Ambroase's Love Letter to Black Lives Matter – VIDEO
Subscribe to Hollywood Insider's YouTube Channel, by clicking here. 
Fimognari takes a different approach than the first film by dedicating his time to Lara Jean's culture and self-awareness while including more realistic approaches to Peter's character development with egocentrism rather than "perfect boyfriend" material. As said by Lana Condor in an interview with Katie Krause for ET, "Our movies are romantic comedies, so they are a lot about the guys, but I do believe that the third movie is truly about Lara Jean — It's not about, oh, is she gonna pick a guy and all the love triangles all these things, which are great. But I think we also need to focus on who she is as a young woman and what she's gonna do with her future. She's going off to college and everything, so it does feel like a proper ending." With the two movies signifying her realization of attracting love from others, this final installment represents her acknowledgment of love towards herself and dedicating her love towards recognizing that she is not an object. 
In an interview with Emily Martin for Book Riot, Jenny Han has confirmed that her series is a trilogy. Lara Jean's story has ended with Jenny Han's contribution but has not been completed in itself but is instead open to the community's interpretation. "It's a trilogy. I think this is where I leave Lara Jean. In my mind, these characters are still out there doing their thing, but I'm no longer there to watch it happen. I don't think it's the end of her story. I just think it's the end of me being there for it."
"Will You Be My, Beginning, My Middle, My End?"
I find an ironic comparison between my attributes and Lara Jean's self-loathing rather than confrontational righteousness towards those who hurt you. The persistence to blame yourself rather than acknowledging that it was others' actions that were an injustice. Some viewers cannot help but feel distasteful because why would anyone go about their lives afraid of themselves? But, I get it, and I understand that when someone is so tragically impacted with the loss of a loved one or lack thereof, then you begin to doubt your existence and worth. Lara Jean represents more than just a teenager who had her private life exposed but instead, the films and novels are representative of her entire concept of what it means to be loved and to love.
Related article: The Power of Positivity: Ikorodu Bois + Chris Hemsworth + Russo Brothers + Sam Hargrave
Limited Time Offer – FREE Subscription to Hollywood Insider
Click here to read more on Hollywood Insider's vision, values and mission statement here – Media has the responsibility to better our world – Hollywood Insider fully focuses on substance and meaningful entertainment, against gossip and scandal, by combining entertainment, education, and philanthropy. 
Her secret letters go back to when she was a little girl, and to see that even at that age, she would acknowledge her love for another person is intelligent to recognize and heartbreaking to know she was always searching for what love looked like. Lara Jean is capable of love in the most real sense of what the word even truly means, but it is her heartbreak for choosing herself that holds her back. 
In 'To All the Boys: Always and Forever,' the film begins with the Covey family traveling to Korea, their late mother's hometown, to visit their grandmother and learn more about their family's cultural roots. When they return home from Korea, Lara Jean is thrown back into the reality of college admissions with Peter consistently on her back about attending Stanford, the same school as he has planned for himself. With the long-distance relationship issues haunting Lara, she also has Senior prom, high school graduation, and her father's upcoming wedding to think about. When Lara Jean is rejected from Stanford but accepted into Berkley, Peter cannot help but continuously put his priorities before Lara Jean's. He profusely tells her to transfer after her freshman year at Berkeley.
For him, everything is working out for how he wants it to be. Blind to this, Lara Jean believes that her whole life is perfectly planned to match with the American dream of education, marriage, kids, and old death; however, this all hazes her mind when she attends a Senior trip to New York where she becomes inspired to attend NYU. As opposed to the other films, Peter becomes an entirely new person with the "perfect boyfriend" material erased from his image as he shows his desires and neglects to see Lara through it all. He even has the guts to claim that she doesn't love him enough to choose Stanford…you've got to be kidding me, Peter, really? Although, the film does include a small snippet of personal trauma within Peter that might cause him to act out in such a way when someone has confessed that they will be leaving him. 
Related article: Hollywood Insider's CEO Pritan Ambroase: "The Importance of Venice Film Festival as the Protector of Cinema"
Related article: The Masters of Cinema Archives: Hollywood Insider Pays Tribute to 'La Vie En Rose', Exclusive Interview with Director Olivier Dahan
Love is without a doubt the most confusing English language word to identify into a single sentence or other words to end up with a single definition that works for anything or everything. Some would argue that the concept of love is the entire purpose of life, to begin with, so how could it be shortened into a definition or wholly grasped by a teenage girl? Lara Jean can love, but she also has more soul searching for loving herself before loving someone else. 
In the ET interview, Lana Condor expresses her gratitude for the series and her thoughts on Lara Jean's story coming to an end. "I think we've watched Lara Jean and myself grow up through these movies, and I'm proud of the way that we end with her. I'm hopeful for her future. I see a bright future for her, and I know that she's gonna go off and occupy her space and do the things that she loves, — Particularly in the third movie you see a lot of personal growth from Lara Jean." Fimognari holds an aesthetic persona within the film with a sketch design that takes up Lara Jean's environment at specific points. For me, I took this as the representation of Lara Jean planning out her life without having lived it, to begin with. In the second film, 'To All the Boys: P.S. I Still Love You,' the song 'Moral of The Story' by Ashe blew up with its compatibility with Lara Jean, and that is precisely what has happened for the final installment with Leah Nobel's 'Beginning Middle End (Always and Forever Mix).' It is undoubtedly a hit and will probably be blaring in your teenager's room on Valentine's Day. 
There is something about films that directly fill your time with light-hearted feelings that remind you of happiness in relationships with friends and family. These sorts of films, 'To All the Boys: Always and Forever,' are not trying to be something they are not but are directly an outlet for younger generations to watch and experience Lara Jean's unconventional life story. Unlike other teenage romantic comedies, the unconventional lead female character who symbolizes truth, family values, and self-worth is more than worthful for any young girl or boy to watch. 
Related article: Netflix's 'Space Sweepers': A Familiar But Wildly Fun Sci-Fi Action-Adventure from South Korea
Related article: 3 Reasons Why 'Avatar: The Last Airbender' is Worth Revisiting Right Now
The Creatives Behind 'To All the Boys: Always and Forever'
Michael Fimognari's directing debuts can be counted on a single hand with his short film 'Ocha Cups for Christmas,' first feature directorial debut 'To All the Boys: P.S. I Still Love You,' and the newly released 'To All the Boys: Always and Forever'; however, his strength that got him the directorial debut for the second installment of the trilogy is his reputation as an astounding cinematographer. When watching the difference in appearance between the first film directed by Susan Johnson and the second film directed by Fimognari, the difference in visuals is evident as Fimognari's take is hefty with aesthetic and purposeful art choices. Some examples of Fimognari's beautiful past cinematography works include 'Oculus,' 'Gerald's Game,' 'Before I Wake,' 'The Haunting of Hill House,' and 'Doctor Sleep.'
Newer to the world of acting, Lana Condor's first appearance in the film industry was for her role as Jubilee in 2016's 'X-Men: Apocalypse.' Two years later, she would land the feature role as Lara Jean Covey in the 'To All the Boys I've Loved Before' trilogies. Born in Can Tho, Vietnam; Condor was adopted six months after her birth to American parents, Mary Carol (Haubold) and Robert Condor. Condor has quite the educational background as a graduate theatre scholar at the California State Summer School for The Arts, a former student of improvisational theatre at The Groundlings, and even attended classes at the New York Film Academy and Yale Summer Conservatory for Actors. For little girls and boys, Lana Condor is a perfect representation of a role model that uses their influence on projecting change, kindness, and knowledge. In 2017, Condor created a scholarship with the Asia Foundation to benefit Vietnamese students to be given supplies such as textbooks, food, uniforms, and bicycles for transportation. Once you learn about Lana Condor, it's evident that her values come out through her character Lara Jean's life in her practice and education of her cultural background and self-awareness to impact the world with love and honor. 
Related article: 'Framing Britney Spears': #FreeBritney Erupts with 'New York Times Presents' Spotlight on the Star's Resilience
Related article: Episode 5 – WandaVision Mid-Season Update: All The Exciting Advancements And Game-Breaking Twists
Twenty-four-year old Noah Centineo has been in the film industry since he was thirteen with his first role as Josh Peters in 2009's 'The Gold Retrievers.' Centineo would star in a range of Disney Channel and Nickelodeon TV shows such as 'Austin & Ally,' 'Shake It Up,' 'Jessie,' and 'Marvin Marvin.' His personality lent himself towards a younger audience with his charming and light-hearted take on becoming the more youthful generation TV show heartthrob. The 2018 film 'To All the Boys I've Loved Before' would be the train conductor for Centineo's success and journey into becoming a household name amongst younger girls and boys who would swoon over him.
When the combination of a brunette baby faced sweetheart meets a romantic comedy, the outcome for growing teenagers turns into crushes and obsessions. After his feature role as the popular hunk, Peter Kavinsky, Centineo would land role after role for romantic comedies such as 'Sierra Burgess Is a Loser' and 'The Perfect Date,' movies similar in nature to the TATBILB trilogy. 
1,900% Increase Of Anti-Asian Hate Crimes In America
Mainstream media has failed to cover the rapidly rising and disgusting acts of hate crimes against the Asian community. Last week, a video surfaced of a 91-year-old Thai man being cruelly pushed and injured while walking on a sidewalk in Oakland's Chinatown. 
The civil-rights activist and co-founder of Rise, Amanda Nguyễn, spoke about the rising issue and lack of mainstream coverage while speaking out about a handful of hate-crimes: "An 84-year-old Thai American man, Vicha Ratanapakdee, was killed in an unprovoked attack in San Francisco; a 64-year-old Vietnamese American woman was assaulted in broad daylight in San Jose and robbed of $1,000 in cash she had taken out for the upcoming Lunar New Year celebration; and in New York, Noel Quintana, 61, a Filipino American, was slashed in the face with a box cutter while riding the subway."
Related article: Katherine Heigl's And Sarah Chalke's Masterful Performances In 'Firefly Lane'
Related article: Bridgerton Fever: The Salacious Drama Is Netflix's Biggest Original Show, Praised By A Growing Internet Fandom
To create change, The Biden administration has begun to take steps against the rapid increase of Anti-Asian hate crimes in America. Joe Biden has signed an executive order to "combat incidents towards Asian Americans."
You all have a platform of free speech where you are allotted a voice and a responsibility. These are acts of racism and hate, and it is our responsibility to acknowledge the Asian community and all of the minority groups who are indescribably suffering.
Where To Watch 'To All the Boys: Always and Forever'
Just in time for Valentine's Day, 'To All the Boys: Always and Forever' will release on Netflix on February 12, 2021. As said by writer Jenny Han in the interview for Book Riot, "The nice thing about the movie being released on Netflix is that it takes off some of the pressure of a traditional movie release where you have to have a really great opening weekend or you're kind of sunk. The platform allows for a natural build of excitement."
Related article: 'Rita Moreno: Just A Girl Who Decided To Go For It' – The Hollywood Legend Is Electric In Her New Documentary
Related article: Hulu's 'The Hardy Boys': The Nearly 100-Year-Old Characters In A Mystery Series
Where To Find The Stars
In the post-production process, Michael Fimognari will be a cinematographer for Mike Flanagan's TV show 'Midnight Mass' starring Rahul Abburi ('Kidnapped by a Classmate'), Crystal Balint ('Prison Break'), Matt Biedel ('Narcos: Mexico') and more. 
In the pre-production process, Lana Condor will next be seen in Christopher WinterBauer's 'Moonshot' as a woman who ventures to Mars for her boyfriend and Marianna Palka's 'Girls Night' alongside Brianna Hildebrand ('Deadpool') that entails a night of unlikely best friend adventures. 
In the pre-production process, Noah Centineo will next be seen in Jackie Chan's 'The Diary' alongside Kevin Kline ('Wild Wild West'), Andy Lau ('Infernal Affairs'), and more. The film will center around a young man who leaves Shanghai to come to Europe to reunite with the love of his life. Centineo will also be seen in Aaron Nee's and Adam Nee's 'Masters of the Universe,' a film that will center around the most powerful man in the universe; He-Man. As well as a role in Jaume Collet-Serra's 'Black Adam' alongside Dwayne Johnson ('Moana'), Aldis Hodge ('Hidden Figures') and more; a spin-off from 'Shazam!.' 
Films Similar To 'To All the Boys: Always and Forever' That Are Perfect For Valentine's Day
'Sixteen Candles,' 'Love, Simon,' 'The Last Summer,' 'About Time,' '500 Days of Summer,' 'Pretty in Pink,' 'Some Kind of Wonderful,' 'But I'm a Cheerleader,' 'Nick and Norah's Infinite Playlist,' 'The Kissing Booth,' 'Warm Bodies,' 'The First Time,' 'Sierra Burgess is a Loser,' 'Step Up,' 'Beastly,' 'The Last Song,' 'The Fault in Our Stars,' 'The Edge of Seventeen,' 'Stuck in Love,' '10 Things I Hate About You,' 'A Walk to Remember,' 'A Cinderella Story,' 'Angus, Thongs and Perfect Snogging,' 'LOL,' 'If I Stay,' 'Endless Love
Click here to read Hollywood Insider's CEO Pritan Ambroase's love letter to Black Lives Matter, in which he tackles more than just police reform, press freedom and more – click here.
An excerpt from the love letter: Hollywood Insider's CEO/editor-in-chief Pritan Ambroase affirms, "Hollywood Insider fully supports the much-needed Black Lives Matter movement. We are actively, physically and digitally a part of this global movement. We will continue reporting on this major issue of police brutality and legal murders of Black people to hold the system accountable. We will continue reporting on this major issue with kindness and respect to all Black people, as each and every one of them are seen and heard. Just a reminder, that the Black Lives Matter movement is about more than just police brutality and extends into banking, housing, education, medical, infrastructure, etc. We have the space and time for all your stories. We believe in peaceful/non-violent protests and I would like to request the rest of media to focus on 95% of the protests that are peaceful and working effectively with positive changes happening daily. Media has a responsibility to better the world and Hollywood Insider will continue to do so."
Ways to support Black Lives Matter Movement to end systemic racism
More Interesting Stories From Hollywood Insider
– Want GUARANTEED SUCCESS? Remove these ten words from your vocabulary| Transform your life INSTANTLY
– Compilation: All James Bond 007 Opening Sequences From 1962 Sean Connery to Daniel Craig
– Do you know the hidden messages in 'Call Me By Your Name'? Find out behind the scenes facts in the full commentary and In-depth analysis of the cinematic masterpiece
– A Tribute To The Academy Awards: All Best Actor/Actress Speeches From The Beginning Of Oscars 1929-2019 | From Rami Malek, Leonardo DiCaprio To Denzel Washington, Halle Berry & Beyond | From Olivia Colman, Meryl Streep To Bette Davis & Beyond
– In the 32nd Year Of His Career, Keanu Reeves' Face Continues To Reign After Launching Movies Earning Over $4.3 Billion In Total – "John Wick", "Toy Story 4", "Matrix", And Many More
To All the Boys: Always and Forever, To All the Boys: Always and Forever, To All the Boys: Always and Forever, To All the Boys: Always and Forever, To All the Boys: Always and Forever, To All the Boys: Always and Forever, To All the Boys: Always and Forever, To All the Boys: Always and Forever, To All the Boys: Always and Forever, To All the Boys: Always and Forever, To All the Boys: Always and Forever, To All the Boys: Always and Forever, To All the Boys: Always and Forever, To All the Boys: Always and Forever, To All the Boys: Always and Forever, To All the Boys: Always and Forever, To All the Boys: Always and Forever, To All the Boys: Always and Forever, To All the Boys: Always and Forever, To All the Boys: Always and Forever, To All the Boys: Always and Forever, To All the Boys: Always and Forever, To All the Boys: Always and Forever, To All the Boys: Always and Forever, To All the Boys: Always and Forever, To All the Boys: Always and Forever, To All the Boys: Always and Forever, To All the Boys: Always and Forever, To All the Boys: Always and Forever, To All the Boys: Always and Forever, To All the Boys: Always and Forever, To All the Boys: Always and Forever, To All the Boys: Always and Forever, To All the Boys: Always and Forever, To All the Boys: Always and Forever, To All the Boys: Always and Forever, To All the Boys: Always and Forever, To All the Boys: Always and Forever, To All the Boys: Always and Forever, To All the Boys: Always and Forever, To All the Boys: Always and Forever, To All the Boys: Always and Forever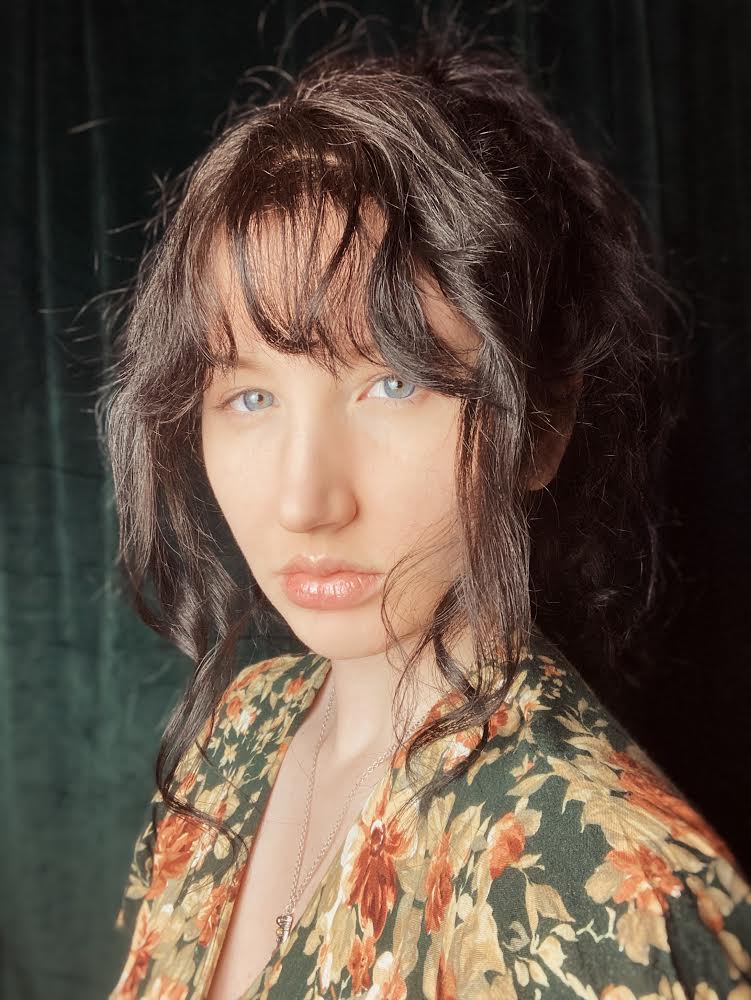 Isabella Brownlee is an experienced writer, video editor and filmmaker. She is currently a writer for Hollywood Insider, focusing on detailed and thought-provoking film reviews and articles discussing truth and impact in the film industry. Driven by self-awareness and unique perspectives, she takes utmost pride in providing others with emotionally impacted knowledge about the film industry. As a writer, her main goal is to connect with the audience and those who find themselves in the back of the bleachers unknown to anyone but beautifully aware of the world. In addition to her primary job functions, Isabella creates and edits videos/films personally and professionally. Aligning with Hollywood Insider's mission of sharing impactful and influential content, Isabella hopes to enrich her readers with positivity and truth.