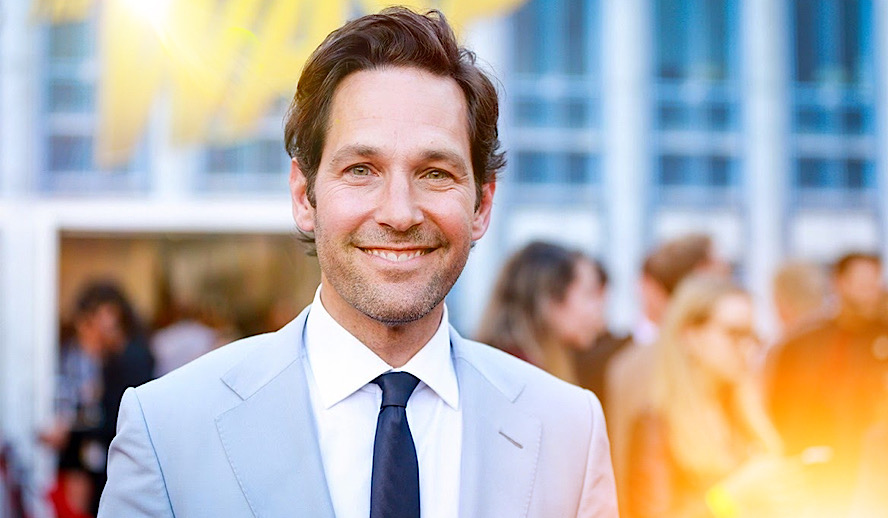 Video Version of this Article
Photo/Video: Paul Rudd/Disney
Paul Rudd–Bigger than Ant-Man
When Paul Rudd was cast as Ant-Man in the Marvel Cinematic Universe, some couldn't help but react with amusement. Rudd was a comic actor, known for sidekick roles in films like 'Anchorman' and 'The 40-Year-Old Virgin', suddenly drafted up to the MCU big leagues to match muscles and wits with Iron Man and Captain America. Not only that, but the character seemed absurd, even for an MCU that had recently inducted the Guardians of the Galaxy into its ranks. He shrinks down to the size of an ant while retaining the strength of a man, and he can also talk to ants.
It's the sort of idiosyncratic comic book character that nowadays might wind up on the roster of a Suicide Squad, or the sort of oddball character Rudd could have played for his friends Tim and Eric on their Adult Swim sketch comedy show (Ant-Man isn't that far of a leap from Celery Man). Rudd leaned into the humor of the premise, crafting a character who is frequently as gobsmacked by the world of superheroes as the rest of us. His contributions led to him becoming the only MCU actor to be additionally credited as a writer on his film series, and his smaller-stakes approach to the character paid off in a big way when Ant-Man became the unexpected MVP of 'Avengers: Endgame.'
Related article: A Tribute to Chris Evans: The Rise and Journey of America's Sweetheart and All-Round Good Human
Related article: A Tribute to Jake Gyllenhaal: The Rise and Journey of the Daring Heartthrob
Fans of Rudd's filmography may not be so surprised by his success as a superhero. The actor has made a name for himself playing smug, straight-faced characters in over-the-top worlds. In 'Anchorman: The Legend of Ron Burgundy,' Rudd played Brian Fantana, a 1970s field reporter who uses a cologne "made from bits of real panther" and openly engages other reporters in outdoor brawls that involve machetes and tridents. In memorable cameos, he played a self-righteous Abel in the biblical parody 'Year One' and a cocky John Lennon in the Johnny Cash spoof 'Walk Hard: The Dewey Cox Story' (Rudd does an incredible Liverpudlian accent). Rudd's pre-Marvel work also displays the gravitas needed for the occasionally apocalyptic universe inhabited by the Avengers. In 1996, he played Paris in Baz Luhrmann's adaptation of Shakespeare's Romeo and Juliet, and in 2000 he appeared as Nick Carraway in a made-for-TV rendition of The Great Gatsby. 
A Rudd-map to Success
Though Rudd's parents both hail from London, Rudd himself was born in New Jersey and spent most of his formative years in the Kansas City metropolitan area. This genial midwestern upbringing no doubt informed Rudd's trademark affability, while a three-month stint studying at Oxford's British American Drama Academy laid the groundwork for roles in Shakespeare adaptations and in Broadway plays, including a 2006 production of Richard Greenberg's 'Three Days of Rain' with Bradley Cooper and Julia Roberts. Shortly after graduating from the American Academy of Dramatic Arts, Rudd started getting noticed, booking a 1991 Super Nintendo commercial and a recurring role on the NBC drama 'Sisters'. Only a few years later, Rudd's starring role in 1995's 'Clueless' became his ticket to superstardom.
Related article: MUST WATCH – Hollywood Insider's CEO Pritan Ambroase's Love Letter to Black Lives Matter – VIDEO
Subscribe to Hollywood Insider's YouTube Channel, by clicking here. 
A loose adaptation of Jane Austen's novel 'Emma', 'Clueless' provides a roadmap for Rudd's career. Rudd played a comedic foil to Alicia Silverstone, broadcasting a sense of posh superiority he'd later unleash on Steve Carell in 'Dinner for Schmucks' and on Melissa McCarthy in 'This is 40'. While Rudd's go-for-broke comedic chops don't get showcased in 'Clueless', the film was directed by comedy legend and 'Fast Times at Ridgemont High' director Amy Heckerling, paving the path for Rudd's future collaborations with Judd Apatow and Adam McKay. 'Clueless' highlights Rudd's position at the nexus between boyish charisma and sex appeal. His character Josh Lucas is the 'ex-stepbrother' of Silverstone's Cher Horowitz, and towards her, he displays an almost feline haughtiness, all sneers, and smirks, until his affection renders him charmingly befuddled. As is often the case with Rudd's characters, he's clever but too emotional to present himself as the intellectual giant he sees himself as. Seeing the resolve melt away through his signature stammer has become a highlight of many a Rudd performance.
"You Taste Like a Burger."
Since 2000, Rudd has become a fixture in the films and television projects of America's greatest comedic minds. He appeared in Stephen Colbert and Amy Sedaris's 'Strangers with Candy', Adam Scott's 'The Greatest Event in Television History', and 'Reno 911!'. In 'Parks and Recreation', Rudd capitalized on his good looks and his capacity for empty-headedness to play wealthy politician and Leslie Knope antagonist Bobby Newport.
Related article: The Power of Positivity: Ikorodu Bois + Chris Hemsworth + Russo Brothers + Sam Hargrave
Limited Time Offer – FREE Subscription to Hollywood Insider
Click here to read more on Hollywood Insider's vision, values and mission statement here – Media has the responsibility to better our world – Hollywood Insider fully focuses on substance and meaningful entertainment, against gossip and scandal, by combining entertainment, education, and philanthropy. 
The brilliance of the part is that while Bobby Newport threatens to undo everything Leslie Knope has worked for, he is blissfully unaware of consequences and desperately wants to be her friend, like a particularly destructive puppy dog. The actor won a Critic's Choice Award for the role which he reprised for the series' 2020 reunion. Often, the joke of Rudd's appearance in a project is that he is playing himself, mild-mannered yet prone to annoyance. In Jon Glaser's 'Delocated', the main character responds to a tragic encounter with Rudd by sorrowfully rattling through the actor's filmography. Rudd's flexibility and his reputation as a generous performer has made him the good-luck charm of comedy producers Judd Apatow and David Wain, both of whom rarely create a project without leaving room for Rudd.
At the age of 32, Rudd played Andy, the resident bad boy at a Jewish summer camp, in David Wain's 2001 cult classic 'Wet Hot American Summer'. Wain, the absurdist genius behind 'Stella', 'Children's Hospital', and 'Medical Police', deliberately cast too-old actors like Rudd, Amy Poehler, Elizabeth Banks, and Christopher Meloni as teenagers as part of the joke. However, Rudd's seemingly eternal youthfulness ends up subverting the original gag and becoming a joke itself. As Andy, Rudd turns his famous smart-aleckness to eleven. He shirks his responsibilities to shepherd younger campers, resulting in a running gag in which Rudd must dispose of any young witnesses to his negligence by throwing them out of a moving van. He plays on his natural charm by presenting Andy as the epitome of hormonal teen boorishness. He dismisses his rival Coop (Michael Showalter) with lazy sarcasm and displays his propensity for physical comedy by petulantly tossing a cafeteria tray to goad Camp Counselor Beth (Janeane Garofalo). After making out with a barbecue-sauce-faced Elizabeth Banks, Rudd dismisses her with the unforgettable line, "You taste like a burger. I don't like you anymore." 14 years later, at the age of 46, Rudd returned to the role of Andy for 'Wet Hot American Summer: First Day of Camp'.
Related article: Hollywood Insider's CEO Pritan Ambroase: "The Importance of Venice Film Festival as the Protector of Cinema"
Related article: The Masters of Cinema Archives: Hollywood Insider Pays Tribute to 'La Vie En Rose', Exclusive Interview with Director Olivier Dahan
Over the Wain-bow
Rudd and Wain went on to make several more films together, with Rudd's characters often being explorations of the insecurities behind an overblown ego. In 2012's 'Wanderlust', Rudd plays a husband who along with his wife (Jennifer Aniston) ends up at a free love commune in Georgia. Rudd's attempts to psych himself up for sexual exploration culminate in him standing in front of a mirror talking about sex in a series of bizarre (and decidedly unsexy) improvised accents. 2008's 'Role Models' gives Rudd the ultimate yuppie rant, complaining about the logic of the drink sizes at Starbucks. In 2014's rom-com parody 'They Came Together', Rudd perfectly lampoons the typical romantic lead tropes. In one scene, Rudd returns to his apartment to propose to his girlfriend, obliviously stepping over piles of rumpled clothes and lingerie as he calls her name. As she bursts into the room in the arms of another man, he somehow doesn't notice and goes on with his big dumb proposal anyway. Wain's films are peak Paul Rudd silliness, made all the better for the actor's total earnest commitment in his performances.
2011's 'Our Idiot Brother' saw the often ironic Rudd flip the script, instead playing a character who is loving and trusting to a sometimes uncomfortable degree. The film is reminiscent of Dostoevsky's novel 'The Idiot', which follows the story of a simple-hearted prince who finds himself at the center of a complicated spider's web of schemes and double-dealing. After being arrested for accidentally selling weed to a manipulative uniformed police officer, Rudd finds himself thrown into the troubled lives of his three sisters, which he inadvertently sabotages by being completely honest and genuine. The film trades on Rudd's real-life 'aw, shucks' nice-guy persona, and it tells a story that is profoundly touching and philosophical.
Related article: Marvel's 'WandaVision': Filmed in Front of a Live Studio Audience | Disney+
Related article: Marvel Cinematic Universe: 32 Marvel Movies Facts From 'Iron Man' to 'Avengers' in the MCU
Paul-sitivity
Rudd also explored the message of positivity in 2009's 'I Love You, Man'. In that film, Rudd plays a man preparing to marry his girlfriend (Rashida Jones), only to realize that he doesn't have a single male friend to serve as his best man. Enter Jason Segel, with whom Rudd forms an intense bromance after the discovery of their mutual adoration for the Canadian prog-rock band Rush. Segel's character bolsters Rudd's confidence with maxims like "Trying is having the intention to fail," and Rudd giddily recounts their hangouts with his fiancée. Recounting their recent jam session, Rudd brags about "slappin' da bass" in an attempted Reggae accent that ends up sounding more like Borat. It takes a great comic actor to perfect bad accents at the level that Paul Rudd has.
Positivity has become a hallmark of many of Rudd's films. In 2012's 'The Perks of Being a Wallflower', Rudd plays Mr. Anderson, a self-assured English teacher who bonds with Logan Lerman's Charlie over their mutual love of reading for pleasure. In 'The Fundamentals of Caring', Rudd plays a grieving father who becomes a caregiver for Trevor (Craig Roberts), a teenager with muscular dystrophy. In 'Role Models', which Rudd co-wrote, Rudd and Seann William Scott play energy drink salesmen who become immersed in the world of medieval live-action role-playing in their quest to boost the self-reliance of a shy fantasy enthusiast played by Christopher Mintz-Plasse. What's great about Rudd's mentor films is that, perhaps due to his own perpetual juvenility, Rudd is able to truly relate to younger people on their level.
Related article: Why is 'The Perks of Being a Wallflower' Still A Fan Favorite?
Related article: Avengers: Endgame Is The Most Satisfying Finale To Marvel's Series – And There Are More "Big" Things Coming
Paul on Paul
Identity and introspection are recurring themes in Rudd's dramatic work. In David Gordon Green's 'Prince Avalanche', Rudd and Emile Hirsch are highway painters traveling down an extremely remote stretch of road in rural Texas. It's a zen-like, existential film that challenged the inventively goofy star to improvise down a more meditative path. In Neil LaBute's button-pushing 'The Shape of Things', Rudd plays a nebbish college student who is influenced by an attractive grad student (Rachel Weisz) to completely overhaul his personality to suit her whims. 
In 2019's Netflix series 'Living With Yourself', Rudd gave his most overtly introspective performance as a man who clones himself in a misguided attempt to improve his life. The clone turns out to be a supposedly improved version of himself, causing Rudd's awkward and confident alter-egos to collide. Playing your own double is a great acting challenge, and with 'Living With Yourself', Rudd joined the ranks of actors like Nicolas Cage, Jake Gyllenhaal, Jesse Eisenberg, Leonardo DiCaprio, and Lindsay Lohan.
Rudd Meets Judd
It's impossible to talk about Paul Rudd without mentioning Judd Apatow. The two have been frequent collaborators since 'Anchorman'. Apatow has provided Rudd with some of his most outrageous characters, often audaciously reversing his inherent magnetism. In 'The 40-Year-Old Virgin', Rudd's character runs into his ex (Mindy Kaling) at a speed dating event, and creepily reminisces about their past sex life, wildly swinging from insulting her and offering to make love to her underneath the Eiffel Tower. In 'Knocked Up', Seth Rogen and Rudd go on a double date with their respective partners (Katherine Heigl and Leslie Mann) and end up completely alienating them by bromancing with each other over impressions of Back to the Future's Doc Brown and Robert De Niro. For what it's worth, Rogen does a better Doc Brown, but Rudd does a better De Niro.
Related article: A Tribute to Taika Waititi: The Rise and Journey of this Multi-Talented Director
Related article:  River Phoenix: 32 Facts on the Phenomenal Hollywood Icon & Legendary Superstar | A Tribute
2008's 'Forgetting Sarah Marshall' has Rudd playing an archetypical surfer dufus character, giving Jason Segel a pep talk that includes lines like "When life gives you lemons, just say 'F— the lemons' and bail." There's something about Rudd's apple-cheeked grin that, when applied correctly, announces a deeply penetrating mental fog. 2012's 'This is 40' catches up with Rudd and Mann's characters from 'Knocked Up' in the lead-up to Rudd's character's 40th birthday. Going toe-to-toe with an irate Melissa McCarthy in a principal's office, Rudd weaponizes his abilities to enchant and to feign ignorance to overcome her.
Conclusion
Rudd keeps busy with his involvement in SAY, the Stuttering Association for the Young, which he joined after playing a stuttering character in a play. He helps to organize an annual event to benefit Kansas City's Children's Mercy Hospital, an occasion that has also attracted fellow Kansas natives Jason Sudeikis and Rob Riggle. Going forward, Rudd will honor his departed collaborator Harold Ramis with a starring role in Jason Reitman's 'Ghostbusters' reboot, 'Ghostbusters: Afterlife'. He's reuniting with Will Ferrell, Kathryn Hahn, and Michael Showalter in 'The Shrink Next Door', in which he'll play psychiatrist Dr. Isaac Herschkopf. He will suit up as Ant-Man yet again, in Marvel's upcoming 'Ant-Man and the Wasp: Quantumania.' Whatever project Rudd has in the works, we can always count on him appearing on his friend Conan O'Brien's show to promote it with a clip.
An excerpt from the love letter: Hollywood Insider's CEO/editor-in-chief Pritan Ambroase affirms, "Hollywood Insider fully supports the much-needed Black Lives Matter movement. We are actively, physically and digitally a part of this global movement. We will continue reporting on this major issue of police brutality and legal murders of Black people to hold the system accountable. We will continue reporting on this major issue with kindness and respect to all Black people, as each and every one of them are seen and heard. Just a reminder, that the Black Lives Matter movement is about more than just police brutality and extends into banking, housing, education, medical, infrastructure, etc. We have the space and time for all your stories. We believe in peaceful/non-violent protests and I would like to request the rest of media to focus on 95% of the protests that are peaceful and working effectively with positive changes happening daily. Media has a responsibility to better the world and Hollywood Insider will continue to do so."
Ways to support Black Lives Matter Movement to end systemic racism
– Do you know the hidden messages in 'Call Me By Your Name'? Find out behind the scenes facts in the full commentary and In-depth analysis of the cinematic masterpiece
– A Tribute To The Academy Awards: All Best Actor/Actress Speeches From The Beginning Of Oscars 1929-2019 | From Rami Malek, Leonardo DiCaprio To Denzel Washington, Halle Berry & Beyond | From Olivia Colman, Meryl Streep To Bette Davis & Beyond
– In the 32nd Year Of His Career, Keanu Reeves' Face Continues To Reign After Launching Movies Earning Over $4.3 Billion In Total – "John Wick", "Toy Story 4", "Matrix", And Many More
Paul Rudd, Paul Rudd, Paul Rudd, Paul Rudd, Paul Rudd, Paul Rudd, Paul Rudd, Paul Rudd, Paul Rudd, Paul Rudd, Paul Rudd, Paul Rudd, Paul Rudd, Paul Rudd, Paul Rudd, Paul Rudd, Paul Rudd, Paul Rudd, Paul Rudd, Paul Rudd, Paul Rudd, Paul Rudd, Paul Rudd, Paul Rudd, Paul Rudd, Paul Rudd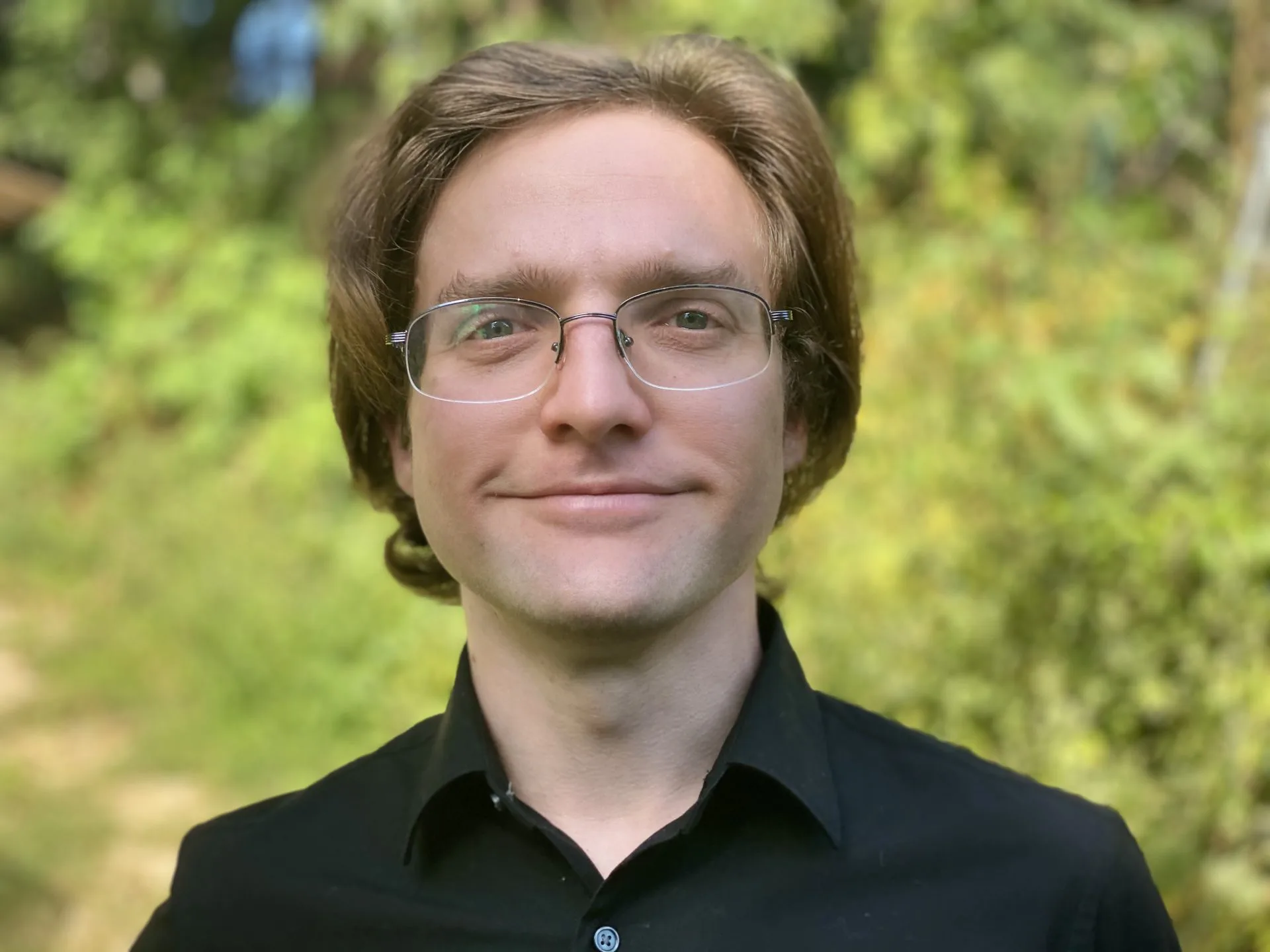 Trent
Kinnucan is a film and television critic, with over 5,000 film hours logged to date. He is devoted to maintaining an encyclopedic knowledge of cinema, with consideration for its history, its cultural impact, and its ability to create social change.
Trent
enjoys finding films that amplify voices otherwise unheard, and reveal images otherwise unseen.
Trent
's interest in media coverage as a way to inspire meaningful dialogue led him to
Hollywood Insider,
a media network that consistently prioritises journalism and content with a purpose.
Trent
also recognizes that media is meant to be enjoyed, which aligns with
Hollywood Insider's
penchant for tackling complex issues with levity and original insight.
Trent
hopes to share his love of film with others, and to help further expand the bandwidth of artists with something to say.