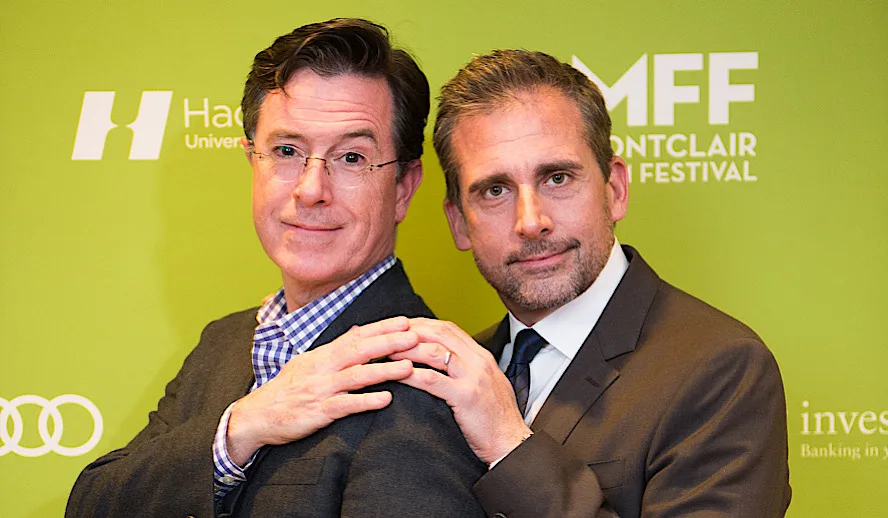 Photo:  Stephen Colbert and Steve Carell/Montclair Film Fest
Steve Carell is an incredibly talented actor. His meteoric rise to fame is due to his role as Michael Scott in The Office during which he quickly became a household name. However, he has had success in films such as 40 Year Old Virgin, Dinner for Shmucks, Crazy Stupid Love, and Despicable Me. He's also known for being one of the best correspondents ever on The Daily Show.  The trend here is obvious: all of Carell's most notable work has been comedic.
 Yet somewhere in the mid-2010s, Carell's career took a turn. He turned away from comedy and began to take on more dramatic roles. And look, I get it, sometimes actors want a change of pace. Carell is allowed to be tired of being typecast as the lovable goofball. But none of his dramatic roles have earned him the level of success he achieved in comedy. He has isolated a good portion of his original fan-base who loved him for his comedic roles. He seemed like a rare gem of an actor when he did comedy; the type of actor that comes around once in a generation. Then he had to leave his fans in the dust by out-of-nowhere deciding he was meant for drama. Do you remember when he played the barely coping father of a teen drug addict? Neither do I. 
Subscribe to Hollywood Insider's YouTube Channel, by clicking here.  
The fact of the matter is that Steve Carell will always be known and loved for his roles in comedies. Though his dramatic roles have garnered him a cult following, most of his fans miss the funny guy they once knew.
Origin story of THE Steve Carrell 
Steve Carell got his start like a lot of other comedy actors. He performed in the comedy troupe Second City along with other comedy greats like Stephen Colbert and Dan Aykroyd. He is most famous sketch at Second City is when he played a waiter who is nauseated by food. Carell clearly enjoyed and is proud of his work at Second City as he recently had an interview with Stephen Colbert where he reenacted his old Second City sketch.
Related Article: Want GUARANTEED SUCCESS? Remove these ten words | Transform your life INSTANTLY
He then found a job on Jon Stewart's The Daily Show in which he acted as one of Stewart's correspondents. During his time on the show, he was an important part of Stewart's famed coverage of the 2000 election otherwise known as "Indecision 2000". Carell's time on The Daily Show coincidentally happened to intersect with many major historical events such as 9/11 and the declaration of the US war with Iraq.
Related article: EXCLUSIVE: Ayushmann Khurrana Interview – India's Tom Hanks is Transforming Bollywood and Indian Society while Destroying Toxic Masculinity
Naturally, the American people wanted some levity to shield them from the darkness going on in the world around them so they turned to the popular show. Carell then exited that show when he was cast in the lead role in The Office. This is how Carell became a household name. Michael Scott is one of the most recognizable sitcom characters and Carell played him to perfection. In addition to playing Michael, he also found success playing leading roles in several popular comedic movies. But then things took a turn…
Related Article: Brad Pitt is Trending: Why I Am Ecstatic for All the Love Oscar-SAG-BAFTA-Golden Globe Winner Brad Pitt is Receiving
2014-present – Drama: The Dark Side of the Steve Carell
Okay, that heading might be a bit overdramatic. And Carell has occasionally reverted to his comedic roots such as in his 2017 dramedy Battle of the Sexes. But his comedic work has been overshadowed by his more serious roles in recent years. His recent turn in The Morning Show with Jennifer Aniston and Reese Witherspoon is amazing.  But fans of Carell's early work are left wondering what happened to the actor they knew and loved.
Limited Time Offer – FREE Subscription to Hollywood Insider, for substance and meaningful entertainment that is free of gossip and scandal, click here
On top of that, though he is a critical darling as a dramatic actor, he has not gained the commercial success he had enjoyed with his comedic work. What does that tell you? The fans miss the goofiness. They miss the guy who incoherently rambles nonsense in The Office, the guy who got his chest waxed for the sake of comedy in The 40 Year Old Virgin, the guy who inexplicably collects stuffed mice in Dinner for Schmucks. They miss the Steve who came on to their TV screen for 9 years and told them it was okay to be weird because what matters is how much you're loved.  
What does Carell think?
Ultimately, my word will have no pull on the future of Mr. Carell's career. So, what's his take? Carell doesn't seem to see comedy and drama as two separate genres. In other words, both comedies and dramas require the same skill set as either way, he's playing a person with real feelings and real emotions: a rather frustrating answer for those of us patiently awaiting the resurrection of Michael Scott. But the fans need to remember, he's an artist. Artists go through different phases when creating art. I'm sure fans were upset when Picasso went through his blue period.
Related article: Genius Robert Pattinson and His 15-Year Strategy to 'Tenet' & 'Batman'
Can I guarantee Carell's dramatic turn is just a phase? Of course not. Artists work in strange ways and we the fans need to remember that an artist's work serves a higher purpose than just pleasing each of us individually. Would we all like if Carell brought back the silliness? Yes. Could Carell do more comedic work amid all the drama? I'm sure he could. Will we ever see the Steve Carell we knew and loved again? That's up to Carell.
​Related article: FACT-CHECKED Series: Timothée Chalamet and 32 Things About This Extraordinary Superstar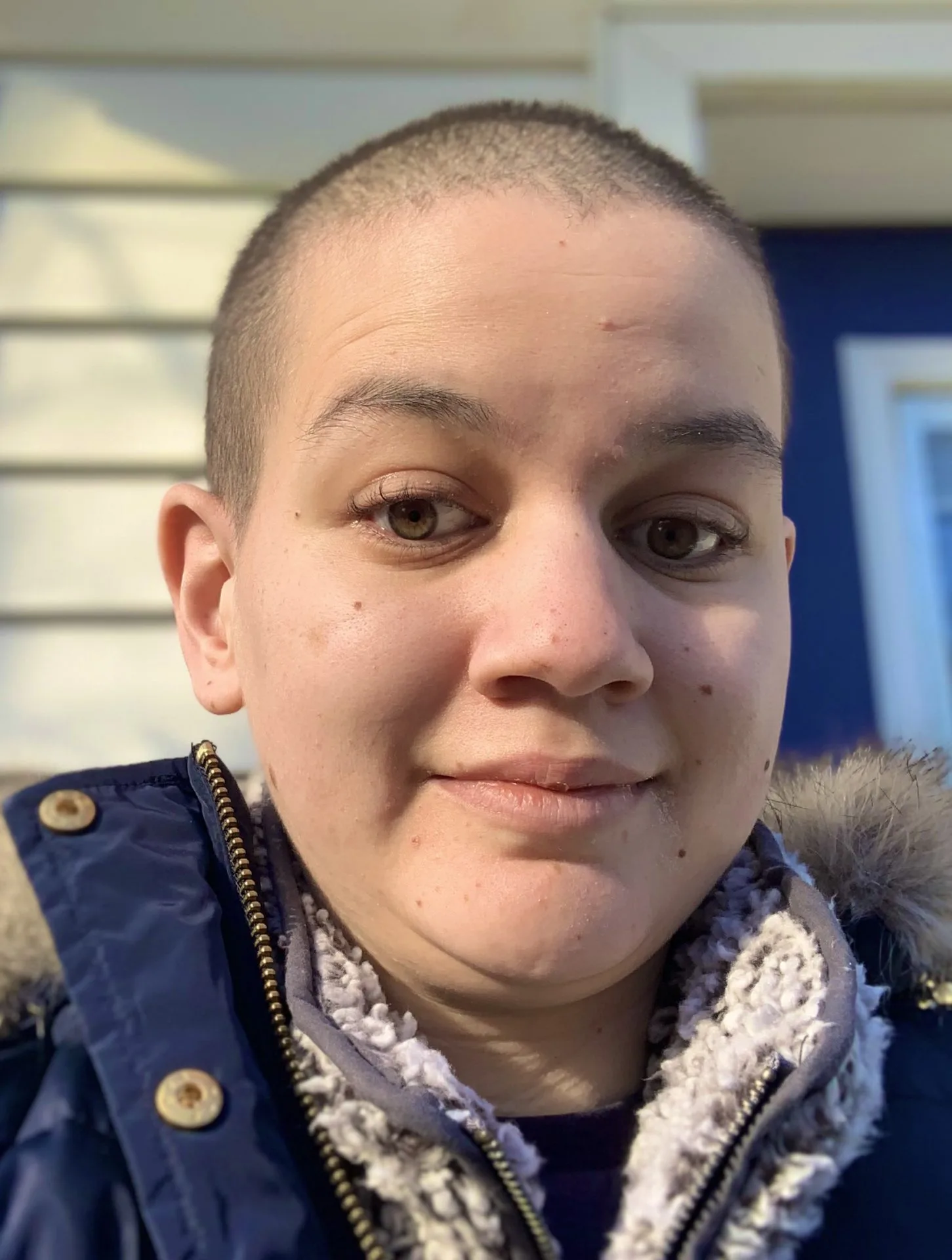 Carrie Fishbane is obsessed with all things comedy and loves to reflect on the impact of comedy on the world. Having spent thousands of hours studying literature, she also writes about the political impact of entertainment and the power movies and TV have to create social change. Hollywood Insider promotes ethics and substance in entertainment, which is exactly in line with Carrie's perspective. Carrie's favorite movies include Jojo Rabbit, Deadpool, and Inception and her favorite shows are Rick and Morty, Crazy Ex-Girlfriend, and The Office.