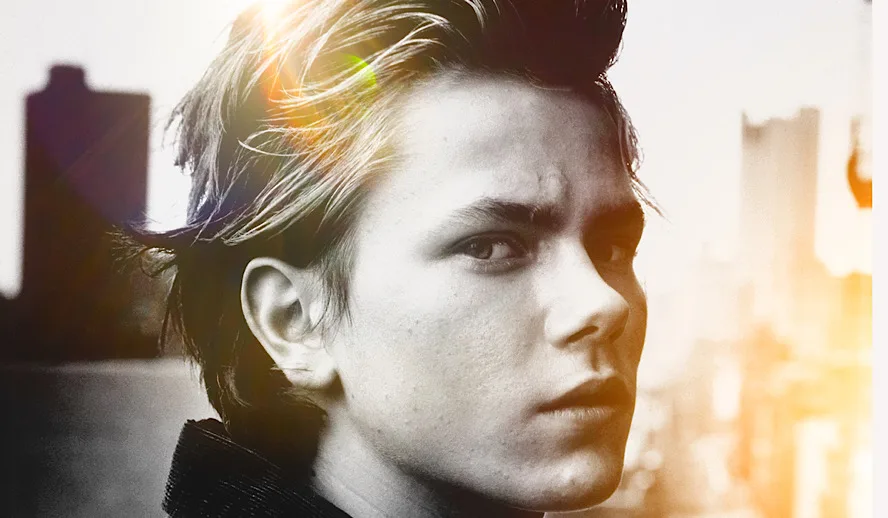 Video Version of this Article
Photo/Video: River Phoenix/Lance Staedler/Hollywood Insider YouTube Channel
Hollywood Insider's Tribute to River Phoenix
River Phoenix – a superstar who took Hollywood by storm, lives on eternally through the beautiful gems of Cinema he leaves behind. Phoenix had achieved global fame and success by the time he was 23 and he used that massive platform to speak out on important issues such as conservation and protecting nature. He died at the age of 23 and his name lives on as a Hollywood icon in his own right. His films continue to find their place in the list of many people's favorites with classics such as Stand By Me,My Own Private Idaho with Keanu Reeves, etc. River's brother Joaquin has continued with his legacy. The world was robbed of River's talent, charisma, and heart and this article is a testament to our love for River. River Phoenix's story is one we often hear, of child actors who struggle in the spotlight and fall prey to the use of drugs that results in a death that comes too soon. Yet, even after his tragic death, River Phoenix's memory lives on in the characters he portrayed on-screen.
Related article: The Victorious Journey of OUR Idol Keanu Reeves Making Cinema History
Related article: FACT-CHECKED Series: Leonardo DiCaprio and 32 Facts on the Legendary Star
Here are 32 things you may not know about River Phoenix:
1. River Phoenix's birth name
Although known in the mainstream asRiver Phoenix, his birth name was River Jude Bottom. His first name is after the river of life from the novelSiddhartha by Herman Hesse and his middle name is after theBeatles' song "Hey Jude".
2. His family was part of a religious cult
In 1973, his family joined a religious cult namedChildren of Godwhere they worked as missionaries. Phoenix and his siblings were raised and grew up in this cult before his whole family became disillusioned with it in the late 1970s.
3. He had no formal education
Although River Phoenix could read and write, due to the unconventional nature of his childhood, he had no formal education.

Related article: MUST WATCH – Hollywood Insider's CEO Pritan Ambroase's Love Letter to Black Lives Matter – VIDEO
Subscribe to Hollywood Insider's YouTube Channel, by clicking here.
4. The family changed their last name to Phoenix
In 1979, after leaving Children of God, River Phoenix's parents chose to change the family surname to Phoenix, after themythical bird that rises from its own ashes. This new last name symbolized a new beginning.
5. He was discovered while busking
River and his siblings would play music on street corners to earn some extra money. In 1981, while River and his brother, Joaquin, were playing in Century City Mall, they were discovered byIris Burton, a Hollywood agent.
Growing up, River you were my idol and you still are! We cherish you River, always and forever! Much love! ❤️

— Pritan Ambroase (@PritanAmbroase) August 23, 2020
6. He taught himself to play guitar when he was 5
Not only was River Phoenix interested in acting, he truly began his career with a passion for music. At the young age of 5, he taught himself how to play guitar.
Related article: The Power of Positivity: Ikorodu Bois + Chris Hemsworth + Russo Brothers + Sam Hargrave
Limited Time Offer – FREE Subscription to Hollywood Insider – Click here to read more on Hollywood Insider's vision, values and mission statement here – Media has the responsibility to better our world – Hollywood Insider fully focuses on substance and meaningful entertainment, against gossip and scandal, by combining entertainment, education, and philanthropy.
7. He had his TV break alongside his siblingsRiver Phoenix's first acting role was in the 1982 TV seriesSeven Brides for Seven Brothers—adapted from 1952 musical of the same name—when he was 12 years old. River's brother Joaquin—then known as Leaf—and sister Liberty made their TV debuts in one episode of the series.
8. He has a Guinness World RecordA rather obscure and specificGuinness World Record is: first brothers to receive Oscar nominations for best actor. This record is held by River and Joaquin Phoenix, as River was nominated for 1988'sRunning on Empty, and Joaquin was nominated for 2001'sGladiator.
9. He shares an on-screen Dad with his brother JoaquinBoth River Phoenix and his brotherJoaquin Phoenix were in films where they played the son of a character played byRichard Harris. InSilent Tongue, River played Harris' son, and inGladiator, Joaquin played Harris' son.
Related article: Hollywood Insider's CEO Pritan Ambroase: "The Importance of Venice Film Festival as the Protector of Cinema"
Related article: Live Updates: List of Successes From Black Lives Matter Protests!
10. All four of his siblings have done something in the entertainment industryRiver Phoenix's siblings—Rain Phoenix,Joaquin Phoenix,Liberty Phoenix, andSummer Phoenix—have all become involved in the entertainment industry, be it through acting or singing.
im going to go with this interview because what he said totally resonated with me on a whole different level pic.twitter.com/DVEMlN6Vrg — marco (@filmmarco) August 23, 2020
11. Phoenix was in a band with his sister Rain
In 1987, Phoenix formed a band with his sister Rain Phoenix, drummerJosh Greenbaum and a few other friends of his. They called it Aleka's Attic.
12. Bought property so that no one else could touch itIn order to make sure that land was protected, River Phoenix bought 800 acres of endangered rainforest in Costa Rica. River bought it simply so that no one else could abuse the land.
Related article: Toronto International Film Festival: Greta Thunberg Expresses Frustration Over Non-Priority of Climate Change
Related article: Video: Which One Sounds More Urgent? Climate Change or Rapid Destructive Climate Change? Hear From Everyday People And Visitors In USA | Hollywood Insider's 'Messages From America' – Episode 12
13. Lifelong veganRiver Phoenix was very passionate about saving the environment and protecting wildlife. He strongly believed that no animal should be killed just for the sake of food.
14. He shared a feature film debut with Ethan HawkeThe sci-fi filmExplorers was River Phoenix's first feature film, and this also happened to be the first feature film withEthan Hawke.
15. His most emotional sceneIn the filmStand by Me, one of the most famous scenes is when River Phoenix's character finally opens up to his friend and emotionally breaks down. The director of the film,Rob Reiner, reportedly urged River to channel his memories and feelings of instances in his life where adults let him down. After the scene ended, River was unable to stop crying and needed emotional assistance.
Related article: FACT-CHECKED Series: Keanu Reeves- 12 Revelations on 'Matrix' Star (Video Insight)
Related article: Watch: Reaction From Stars On The Making Of – Toy Story 4 | Tom Hanks, Tim Allen, Keanu Reeves & others
Favorite movie is My Own Private Idaho

Favorite quote is
"It still strikes me as strange that anyone could have any moral objection to someone else's sexuality. It's like telling someone else how to clean their house." ~ River Phoenix

— 🕊️tiger lily 🌻 (@outliercupcake) August 23, 2020
16. Keanu Reeves was one of his closest friends
Keanu Reeves and River Phoenix became best friends after working together inI Love You to Death. Reeves had been on the set of the filmSpeed when he heard about his friend's death and was devastated by the loss.
Today, River Phoenix would've turned 50 years old. We not only continue to cherish his talent but his activism and contribution to society as an activist for rainforests, global warming, animal rights. Rest in Peace to a legend that was taken from us way too soon. pic.twitter.com/oG7bkVvP5K — Hollywood Insider (@Hollywdinsdr) August 23, 2020
17. Phoenix almost wasn't in My Own Private Idaho
River Phoenix's agent had refused to tell River about the film, and so Keanu Reeves motorcycled all the way from Canada to Florida in order to give River the script in person. If it wasn't for that, River may not have had this definitive role.
18. Missed movie premiere because he was afraid to fly
River Phoenix much preferred driving over flying. His fear of flying prevented him from attending theMy Own Private Idaho premiere in New York as there was not enough time to drive across the country.
Related article: Do you know the hidden messages in 'Call Me By Your Name'? Find out behind the scenes facts in the full commentary and In-depth analysis of the cinematic masterpiece
Related article: 'God's Own Country' is a Must Watch for Fans of 'Call Me By Your Name'
19. A major investor in House of Blues
TheHouse of Blues—an immensely successful chain of music venues—started as a single night-club that was opened byDan Aykroyd—known forThe Blues Brothers andGhostbusters. River Phoenix had been among one of the early investors.
20. Reputation for losing himself in roles
River Phoenix had a quality of involuntary method acting, taking on the qualities of the characters he played. While this does result in more earnestness on-screen, this took an emotional toll on River, as his roles were often very intense. In 1994Bobby Bukowski, the cinematographer forDogfight, toldEsquire, "the street-urchin character in [My Private Idaho] stayed with him and played into the whole drug thing."
"There's only so much time we have in life you know. I really don't wanna spend my time investing in something that isn't gonna make any sort of difference whether it is artistically or whether it has something to do with helping." is one of my favorites!

— 𝒎𝒆𝒍 🍁 (@rivphoenx) August 23, 2020
21. Harrison Ford personally recommended Phoenix to play young Indiana Jones
In 1986'sThe Mosquito Coast, River Phoenix playedHarrison Ford's son. After this role, Ford became adamant that of all of the actors considered, Phoenix was the one who looked most like him at a young age and should play a young Indiana Jones inIndiana Jones and the Last Crusade.
Related article: FACT-CHECKED Series: Armie Hammer and 32 Facts About Our Mega-Star
Related article: FACT-CHECKED Series: Timothée Chalamet and 32 Things About This Extraordinary Superstar
22. Originally cast as Daniel Malloy in Interview with a VampireBefore his death, River Phoenix was cast in the role of Daniel Malloy for the filmInterview with a Vampire. In fact, shooting for the film was scheduled to start just weeks after his death.Christian Slater, who took the role, donated his earnings from the film—$250,000—to River's favorite charities:Earth Trust andEarthSave.
23. Three of his potential film roles went to Leonardo DiCaprioBefore he died, River Phoenix had been attached as a lead actor forThe Basketball Diaries, expressed interest in the film that becameTotal Eclipse, and had been sought after byJames Cameron forTitanic. All of these roles ended up going toLeonardo DiCaprio, who actually viewed Phoenix as an early inspiration of his. Interestingly, DiCaprio actually caught a glimpse of Phoenix before he left the Viper Room on the day he died, but regrets not ever being able to truly meet him.
24. Phoenix died at Johnny Depp's clubOn October 30, 1993, River Phoenix was atThe Viper Room—a club/bar owned by Johnny Depp—with his girlfriend,Samantha Mattis,Flea from theRed Hot Chili Peppers, and his siblings Rain and Joaquin. Phoenix collapsed on the sidewalk outside the club and although he was taken to a hospital, he died of an accidental overdose of cocaine, heroin, and other drugs.
Related article: 'Joker': Joaquin Phoenix's Incarnation Single-Handedly Becomes The Most Profitable Comic Book Film & Laughs All The Way To The Bank
Related article: Life Lessons From Joaquin Phoenix's 'Joker': The Clown Prince Of Crime – Isn't It Time To Remove Stigma From Mental Health Issues?
25. Last wordsThere are many rumors about River's last words. While some claim that River said nothing before he collapsed, some say that his last words were, "No paparazzi, I want anonymity."
"I've always loved you, River. River is my best friend and I don't have many of them." pic.twitter.com/v0yxJw60br — The River Phoenix Gallery (@phoenixsgallery) September 2, 2020
26. He was planning early retirement when he died
According to River's girlfriend of the time,Samantha Mattis, before he died, River was planning to make one more movie to put away enough money for his youngest sister to go to college before retiring from his acting career. Although Mattis has stated she doesn't know if it is entirely true, she remembers him telling her that.
27. Photographer broke into the funeral home to get a picture of his body
The media went crazy following River Phoenix's death. TV news managed to get a recording of the 911 call made by Joaquin Phoenix and broadcast it on multiple television stations. In addition, a paparazzi got a picture of River's body by breaking into the funeral home that he was kept at. This photograph was published by the National Enquirer.
Related article: A Tribute to Leonardo DiCaprio: The Generation Defining Thespian & Hollywood Legend
Related article: A Tribute to Brad Pitt: His Greatest Roles & Transformations – The Winner's Journey
28. Two of his Sisters named their children after him
River's one sister, Liberty Phoenix, named her son Rio, which is Spanish for river, and his other sister, Summer Phoenix, named her daughter Indiana because River had played a young Indiana Jones.
29. The Red Hot Chili Peppers dedicated an album to him
Flea, the founding member of the band, became really close to River as they were both in the cast ofMy Own Private Idaho. After River's death, theRed Hot Chili Peppers made a song entitled "Transcending" as a tribute to Phoenix.
30. He made 13 films
By his death, although he only has 13 film credits to his name, River Phoenix was firmly established as an icon of his generation.
Related article: Want GUARANTEED SUCCESS? Remove these ten NORMAL & CRUEL words | Transform your life INSTANTLY
Related article: A Tribute To The Academy Awards: All Best Actor/Actress Speeches From The Beginning Of Oscars 1929-2019 | From Rami Malek, Leonardo DiCaprio To Denzel Washington, Halle Berry & Beyond | From Olivia Colman, Meryl Streep To Bette Davis & Beyond
31. His last movie came out almost 20 years after his death
The film,Dark Blood, was still in production when River died. At the time, it was about 80% finished, but the director,George Sluizer, decided that he did not want to finish the film without River. After facing a near-death experience, however,Sluizer decided to revisit the project 15 years later, and simply recorded a voiceover of himself describing the missing scenes. The film premiered in 2012 at a film festival in Holland.
32. R.E.M. dedicated an album to River Phoenix
Michael Stipe, the lead singer, and lyricist for the band R.E.M. was a close friend of River's and was unable to write for 5 months after his death. The band dedicated their album 'Monster' to River.
We, at Hollywood Insider, will continue to highlight River Phoenix and his magic. River, we all miss you, your fans, old and new. You were beyond your years and left us spellbound with your talent, charisma, and heart. You may have only spent 23 years physically on Earth, yet you managed to achieve more than most do during their entire full human lifetime. We hope you are much happier wherever you are. We respect you, we love you, we admire you. Your Cinema will continue to enthrall generations way into the future, and thus you are eternal.
Click here to read Hollywood Insider's CEO Pritan Ambroase's love letter to Black Lives Matter, in which he tackles more than just police reform, press freedom and more – click here.
An excerpt from the love letter: Hollywood Insider's CEO/editor-in-chief Pritan Ambroase affirms, "Hollywood Insider fully supports the much-needed Black Lives Matter movement. We are actively, physically and digitally a part of this global movement. We will continue reporting on this major issue of police brutality and legal murders of Black people to hold the system accountable. We will continue reporting on this major issue with kindness and respect to all Black people, as each and every one of them are seen and heard. Just a reminder, that the Black Lives Matter movement is about more than just police brutality and extends into banking, housing, education, medical, infrastructure, etc. We have the space and time for all your stories. We believe in peaceful/non-violent protests and I would like to request the rest of media to focus on 95% of the protests that are peaceful and working effectively with positive changes happening daily. Media has a responsibility to better the world and Hollywood Insider will continue to do so."
Vote with a conscience – Register to Vote – Your vote saves lives and ends systemic racism
Ways to support Black Lives Matter Movement to end systemic racism
– Do you know the hidden messages in 'Call Me By Your Name'? Find out behind the scenes facts in the full commentary and In-depth analysis of the cinematic masterpiece
– A Tribute To The Academy Awards: All Best Actor/Actress Speeches From The Beginning Of Oscars 1929-2019 | From Rami Malek, Leonardo DiCaprio To Denzel Washington, Halle Berry & Beyond | From Olivia Colman, Meryl Streep To Bette Davis & Beyond
– In the 32nd Year Of His Career, Keanu Reeves' Face Continues To Reign After Launching Movies Earning Over $4.3 Billion In Total – "John Wick", "Toy Story 4", "Matrix", And Many More
River Phoenix, River Phoenix, River Phoenix, River Phoenix, River Phoenix, River Phoenix, River Phoenix, River Phoenix, River Phoenix, River Phoenix, River Phoenix, River Phoenix, River Phoenix, River Phoenix, River Phoenix, River Phoenix, River Phoenix, River Phoenix, River Phoenix, River Phoenix, River Phoenix, River Phoenix, River Phoenix, River Phoenix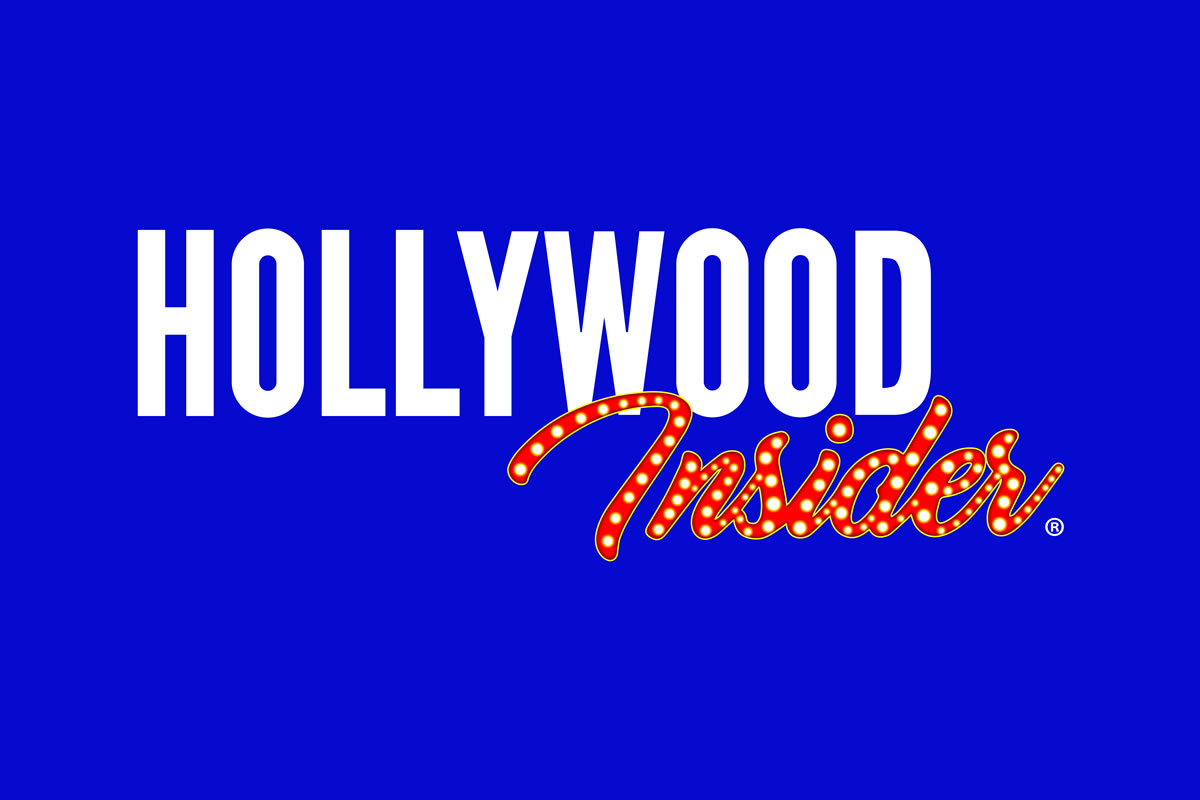 Here at Hollywood Insider we are against news published via aggregates and bots, and only humans are allowed to choose, write and decide which news fit our mission statement, are based on facts and should be published. Hence, only our "news articles" will have the author as Hollywood Insider Staff Writer.