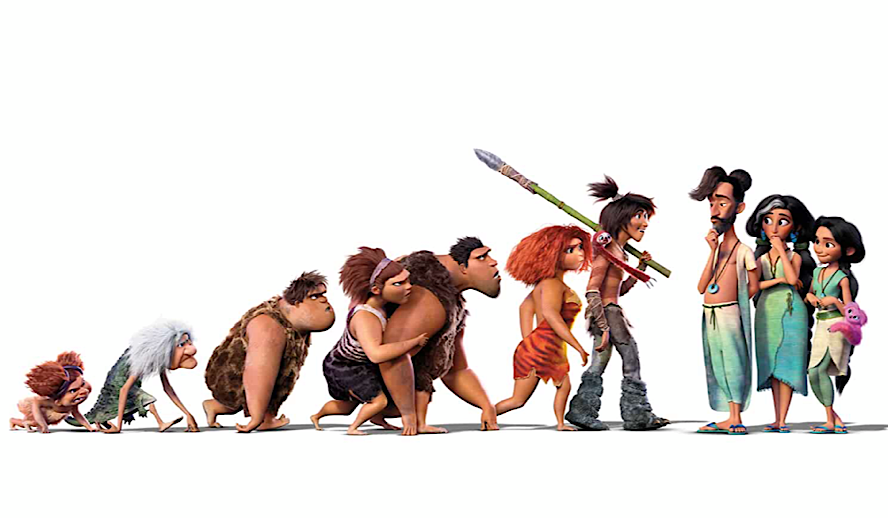 Photo: 'The Croods: A New Age'/Universal Pictures
'The Croods: A New Age' – A Pre-Pre-Modern Family
The year is 2020, and one of the biggest theater releases of the year is 'The Croods: A New Age'. It's a seven-years-in-development sequel to a decent Dreamworks Animation film. Did 2013's The Croods really need a sequel? Short answer: Yes. Long answer: Seeing Nicolas Cage, the most soulful and idiosyncratic weirdo actor of our times, translated yet again into Grug the CGI caveman, the sputtering and guffawing paterfamilias of a clan of neanderthals, absolutely justifies this film. Quite frankly it's uncanny how well the animators capture the essence of the actor. In Grug, we see 'Rage Cage', but we also see 'The Family Man' Cage, as Grug heart-wrenchingly struggles to protect and keep close to a family that may literally be evolving beyond needing him.
The Croods: A New Age is ostensibly focused on Eep and Guy, the neanderthal daughter of the Crood family and the Cro-Magnon boy she fell in love with in the previous film. Early on, we learn that Guy's family perished in a tarpit, and the 'tomorrow' that he's been striving towards is actually a community populated by others like him. Guy was trying to find it when he met Eep, and the romance has certainly sidetracked his ambitions. To the chagrin of Grug and to the delight of themselves, Eep and Guy are utterly besotted with each other. In their roles as the cave-dwelling Romeo and Juliet, Emma Stone and Ryan Reynolds crush it–in fact, their shared charming awkwardness suggests they might be well served as co-stars in a live-action comedy (preferably something better than 2009's Paper Man). 
Related article: Top 10 Pixar Characters – Do Your Favorites Make the List?
Related article: Top 10 Disney Sidekicks (Including Pixar), Ranked – Did Your Favorites Make the List?
Clash of Clans
Eep and Guy fell in love after an apocalyptic meet-cute in the first film, but the sequel reveals that Guy has never fully settled into his role as a new member of Eep's familial pack. Something about constantly starving, being chased by wild animals, and sleeping in a giant pile doesn't quite jell with him. Guy and Eep plan to run away together and start their own family, which naturally registers as a total disaster for the hyper-clannish Grug. Suddenly, enter the Bettermans (emphasis on the 'better'), a more evolved early hominid. After a westward trek that took up most of the runtime of The Croods and the first act of this sequel, the pack finds what appears to be an Edenic paradise. It turns out that they're on the doorstep of the bougie family home of Phil (Peter Dinklage), Hope (Leslie Mann), and Dawn Betterman (Kelly Marie Tran).
The Bettermans live in a Swiss Family Robinson-style treehouse that's admittedly pretty sweet, but they're oh so condescending. Phil has a literal mancave and is a kind of primeval mixologist, while Hope looks like she subscribes to the primordial equivalent of Gwyneth Paltrow's GOOP. Only sheltered daughter Dawn has any real perspective. The addition of the Betterman' introduces a 'keeping up with the Joneses' dynamic that really gives a shot in the arm to this franchise. Having only spawned a 2D animated spinoff series on Netflix that wrapped in 2017, it seemed likely that The Croods was officially extinct. No one would accuse the original The Croods of being a stone-cold classic like its fellow Dreamworks film Shrek, so The Croods has done the next best thing and come out swinging from the realm of no expectations with a completely audacious sequel that blows the original away.
Related article: MUST WATCH – Hollywood Insider's CEO Pritan Ambroase's Love Letter to Black Lives Matter – VIDEO
Subscribe to Hollywood Insider's YouTube Channel, by clicking here. 
A Window into the Past
The Croods: A New Age also happens to be a bit of career rehab for both Peter Dinklage and Kelly Marie Tran. Both spent years chained to franchises that increasingly didn't know what to do with them, and it's really refreshing to see them having an unabashed good time here. The later seasons of Game of Thrones kept trying to make Peter Dinklage's Tyrion a comic relief character, but he's far funnier here (due to better writing). Star Wars ended up sidelining Kelly Marie Tran's Rose Tico after forgetting to give her much of a personality, so it's great to see her with an abundance of one here. Clark Duke also gets a great showcase here as the caveboy who turns couch potato after discovering that Bettermom and Betterdad (as he calls the Bettermans) have a window. Some of the greatest gags come from him narrating what all the goofy animals are up to as he zones out to the window's hypnotic glow.
A highlight of The Croods has always been its bestiary and its psychedelic landscapes, which seem to take equal inspiration from The Fantastic Beasts series and Adventure Time. We're treated to a vivid overdose of color as the famished family ransacks a tropical garden like the kids from Willy Wonka and the Chocolate Factory. They fly through the air dodging kangadillos in sequences that call to mind Mad Max: Fury Road and The Matrix. There's also a really delightful sequence in which Eep and Dawn joyride the family's giant 'macawnivore' cat through a forest of trees that transform into gigantic butterflies.
Related article: The Power of Positivity: Ikorodu Bois + Chris Hemsworth + Russo Brothers + Sam Hargrave
Limited Time Offer – FREE Subscription to Hollywood Insider
Click here to read more on Hollywood Insider's vision, values and mission statement here – Media has the responsibility to better our world – Hollywood Insider fully focuses on substance and meaningful entertainment, against gossip and scandal, by combining entertainment, education, and philanthropy. 
Dawn of a New Age
This is a refreshingly post-Frozen film, in that the two teenage female characters meet and don't instantly establish a conflict over the teenage boy. Similar to this year's Wolfwalkers, The Croods: A New Age models positive female relationships and emphasizes that young girls can be tough, outdoorsy, and not totally boy crazy. The film is actually surprisingly feminist. In a change of pace for most ensemble comedies, female characters actually outnumber the males here. Far from being sidelined, the women team up under the leadership of Gran (Cloris Leachman) and Ugga (Catherine Keener) and form the 'Thunder Sisters', each getting a steed, rocking glow-in-the-dark face paint, and a new nickname. The heavy metal album art-worthy sequence that follows is one of the most fun and adrenaline-pumping animated sequences of the year.
Related article: Hollywood Insider's CEO Pritan Ambroase: "The Importance of Venice Film Festival as the Protector of Cinema"
Related article: The Masters of Cinema Archives: Hollywood Insider Pays Tribute to 'La Vie En Rose', Exclusive Interview with Director Olivier Dahan
Ultimately, The Croods: A New Age is a surprising evolution beyond the premise of the first film. It's got quite a message, too–the film pits Grug's values of survivalist self-sufficiency against Phil's erudite inventiveness, examining the benefits of both without picking sides. Hearing Cage and Dinklage duke it out is such a treat; their will-they-won't-they bromance threatens to steal the show from lovebirds Guy and Eep. In a year as crazy as 2020, it's nice to get back to a simpler time, when all people had to argue about was whether or not to eat bananas.
The Croods: A New Age is currently playing in select theaters. It is expected to release on VOD later this month.
An excerpt from the love letter: Hollywood Insider's CEO/editor-in-chief Pritan Ambroase affirms, "Hollywood Insider fully supports the much-needed Black Lives Matter movement. We are actively, physically and digitally a part of this global movement. We will continue reporting on this major issue of police brutality and legal murders of Black people to hold the system accountable. We will continue reporting on this major issue with kindness and respect to all Black people, as each and every one of them are seen and heard. Just a reminder, that the Black Lives Matter movement is about more than just police brutality and extends into banking, housing, education, medical, infrastructure, etc. We have the space and time for all your stories. We believe in peaceful/non-violent protests and I would like to request the rest of media to focus on 95% of the protests that are peaceful and working effectively with positive changes happening daily. Media has a responsibility to better the world and Hollywood Insider will continue to do so."
Ways to support Black Lives Matter Movement to end systemic racism
– Do you know the hidden messages in 'Call Me By Your Name'? Find out behind the scenes facts in the full commentary and In-depth analysis of the cinematic masterpiece
– A Tribute To The Academy Awards: All Best Actor/Actress Speeches From The Beginning Of Oscars 1929-2019 | From Rami Malek, Leonardo DiCaprio To Denzel Washington, Halle Berry & Beyond | From Olivia Colman, Meryl Streep To Bette Davis & Beyond
– In the 32nd Year Of His Career, Keanu Reeves' Face Continues To Reign After Launching Movies Earning Over $4.3 Billion In Total – "John Wick", "Toy Story 4", "Matrix", And Many More
The Croods: A New Age, The Croods: A New Age, The Croods: A New Age, The Croods: A New Age, The Croods: A New Age, The Croods: A New Age, The Croods: A New Age, The Croods: A New Age, The Croods: A New Age, The Croods: A New Age, The Croods: A New Age, The Croods: A New Age, The Croods: A New Age, The Croods: A New Age, The Croods: A New Age, The Croods: A New Age, The Croods: A New Age, The Croods: A New Age, The Croods: A New Age, The Croods: A New Age, The Croods: A New Age, The Croods: A New Age, The Croods: A New Age, The Croods: A New Age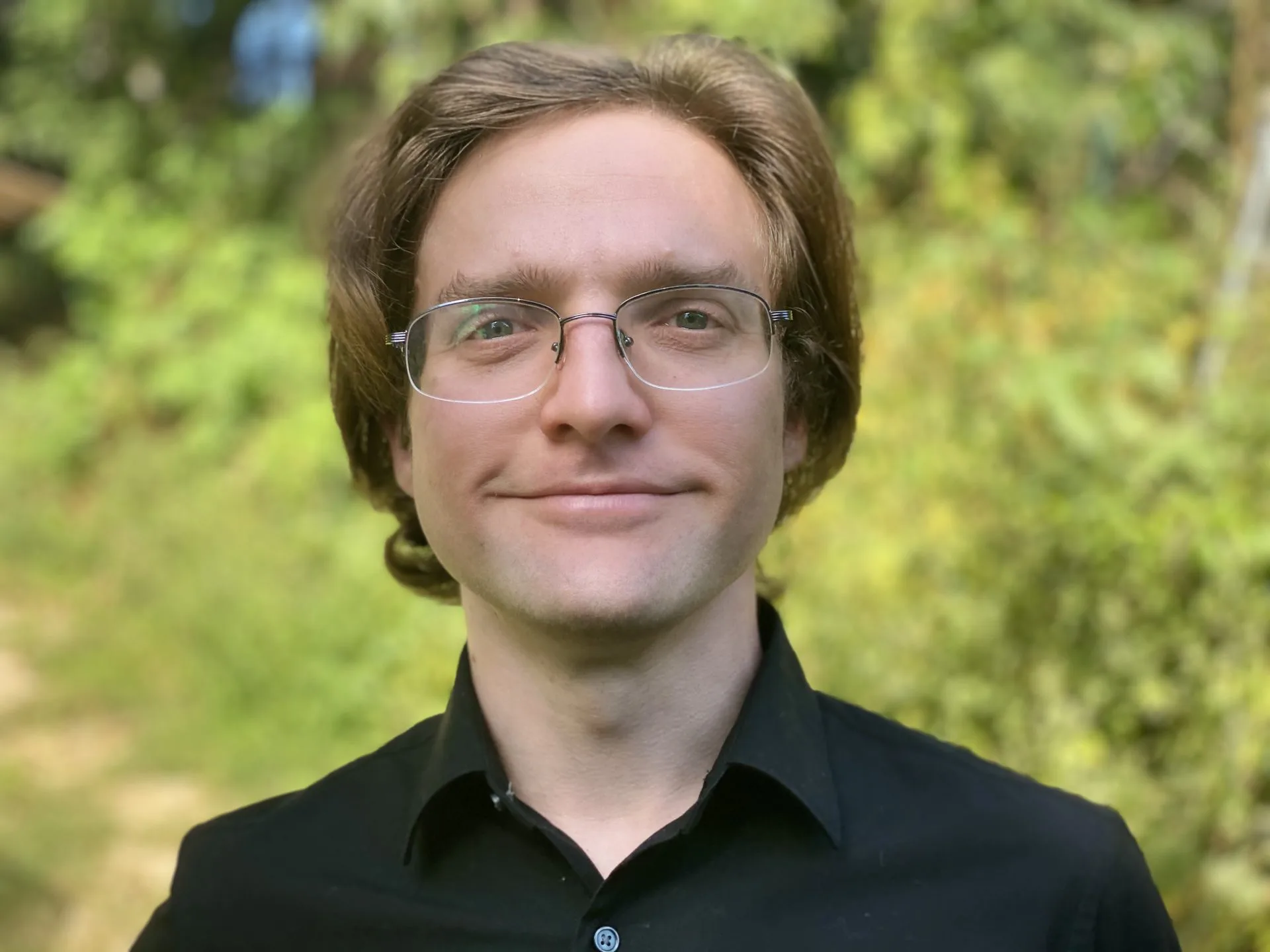 Trent
Kinnucan is a film and television critic, with over 5,000 film hours logged to date. He is devoted to maintaining an encyclopedic knowledge of cinema, with consideration for its history, its cultural impact, and its ability to create social change.
Trent
enjoys finding films that amplify voices otherwise unheard, and reveal images otherwise unseen.
Trent
's interest in media coverage as a way to inspire meaningful dialogue led him to
Hollywood Insider,
a media network that consistently prioritises journalism and content with a purpose.
Trent
also recognizes that media is meant to be enjoyed, which aligns with
Hollywood Insider's
penchant for tackling complex issues with levity and original insight.
Trent
hopes to share his love of film with others, and to help further expand the bandwidth of artists with something to say.