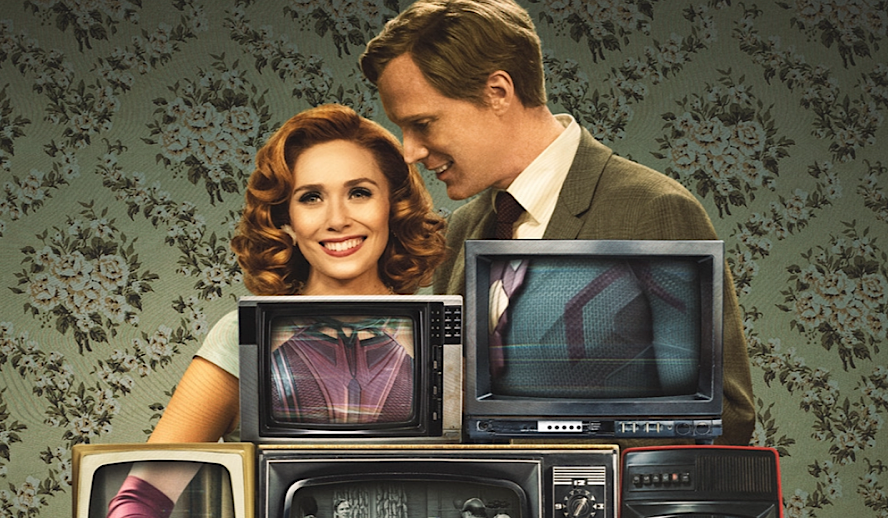 Photo: 'WandaVision'/Disney+
Created by Jac Schaeffer for Disney+ and directed by Matt Shakman, 'WandaVision' marks the long-awaited return of the MCU after a conspicuous year-long drought, and if you saw the trailers, you'll know that it's unlike anything that Marvel Studios has produced before–but you still might not really get what it's about. Despite all the press, Marvel has been careful not to reveal anything about the story beyond its premise–Wanda Maximoff (Elizabeth Olsen) and Vision (Paul Bettany) live out the ideal suburban life in a surreal, sitcom environment where not everything is as it seems.  
Related article: Marvel Cinematic Universe: 32 Marvel Movies Facts From 'Iron Man' to 'Avengers' in the MCU
Related article: Why the Marvel Cinematic Universe Succeeds Where Others Have Failed?
The show mimics the aesthetics of classic sitcoms, advancing with each episode through the decades, from 'The Dick Van Dyke Show' and 'Bewitched' to 'Modern Family' and 'The Office'. It's an audacious experiment that only a company with the success, reputation, and backing of Marvel Studios would even attempt to execute, but whether or not it ultimately succeeds remains to be seen–its unflinching commitment to reproducing the look, sound, and even humor of classic sitcoms is both its strongest and weakest point.  
'WandaVision' introduces MCU: Phase Four as a bold evolution and reinvention of the franchise, not only incorporating television series produced by Marvel Studios proper (as opposed to Marvel Television, separately responsible for shows like ABC's 'Agents of S.H.I.E.L.D.' and Netflix's 'Daredevil') but also firmly establishing a more experimental creative direction that raises exciting possibilities. Here's a look at the first two episodes which just premiered on Disney+.
Related article: MUST WATCH – Hollywood Insider's CEO Pritan Ambroase's Love Letter to Black Lives Matter – VIDEO
Subscribe to Hollywood Insider's YouTube Channel, by clicking here. 
It's the Wanda Maximoff Show! Starring: Wanda Maximoff!
As the opening Marvel fanfare that we know and love gives way to the Marvel Studios logo, the color fades into black-and-white, rich stereo becomes tinny mono, and the cinematic widescreen aspect ratio morphs into 4:3 fullscreen. The TV clicks on and from here on out, we're in Wanda's world. 
The story primarily concerns our titular couple adjusting to life in a new town, which includes hiding the nature of their powers and true identities. In episode 1, they notice their calendar marked with a heart and don't remember what it signifies–Wanda assumes it's their anniversary, while Vision realizes they're supposed to entertain his new boss, Mr. "Hart" (Fred Melamed) and his wife (Debra Jo Rupp) with a home-cooked dinner. In episode 2, they put on a magic act at the community talent show–afterward, Wanda finds herself pregnant. 
What quickly becomes evident is that the show contains little to none of the self-referential humor or dialogue that one might expect. Director Shakman has stated that the sitcom element should not feel like a parody, but instead be as authentic as possible–what that means is that it's all played entirely straight. 90% of the show feels like a genuine sitcom of the era, but the real moments of intrigue occur when the veneers of Wanda's world begin to come loose and we're shown glimpses of a surreal, twisted reality–all that we see is presumably a construct of Wanda's tortured psyche, but exactly how it came about, who else is involved, or what it all really means is the true, underlying narrative.
Related article: The Power of Positivity: Ikorodu Bois + Chris Hemsworth + Russo Brothers + Sam Hargrave
Limited Time Offer – FREE Subscription to Hollywood Insider
Click here to read more on Hollywood Insider's vision, values and mission statement here – Media has the responsibility to better our world – Hollywood Insider fully focuses on substance and meaningful entertainment, against gossip and scandal, by combining entertainment, education, and philanthropy. 
'WandaVision' – A Labor of Love
The show's incredible similitude to old sitcoms is the result of virtuosic craftsmanship on every level of production–Jess Hall's cinematography, for instance, masterfully captures the essence of '60s television through a combination of specific composition and camera movements, carefully crafted lighting that utilizes the equipment of the time (for the '60s, tungsten lights), and 47 different lenses to render specific characteristics across seven different periods of television. 
In tandem with Mark Worthington's production design, Mayes C. Rubeo's costume design, and Tara DeMarco's VFX, 'WandaVision' is undoubtedly the most skillfully crafted visual homage to classic television that has ever existed–the minutiae of this accomplishment could be analyzed endlessly, so I won't get into it. However, the fact that every episode is tailor-made for a different era means I'll have no choice but to watch every week to see what they do next.
To complete this postmodern recreation, Elizabeth Olsen and Paul Bettany play their parts with virtuosity and commitment–Olsen, in particular, speaks with a striking, yet seamlessly integrated evocation of the mid-Atlantic accent that's a far cry from the brooding Wanda of the films, while Bettany's performance is a charming reminiscence of Dick Van Dyke that exhibits a surprising propensity for physical comedy. 
It speaks to the quality and consistent delivery of both the acting and craft elements that much of the show's suspense comes from its intentional departure from the style that it establishes.
Related article: Hollywood Insider's CEO Pritan Ambroase: "The Importance of Venice Film Festival as the Protector of Cinema"
Related article: The Masters of Cinema Archives: Hollywood Insider Pays Tribute to 'La Vie En Rose', Exclusive Interview with Director Olivier Dahan
The Devil is in the Details
Wanda and Vision are eating dinner with Mr. and Mrs. Hart when the mister begins choking on a piece of meat. The cinematography abruptly changes from period-appropriate multi-camera to single-camera, alternating between medium close-ups of the four diners as Mrs. Hart, with forced smiles and laughter, tells him to "stop it." She repeats this phrase over and over with an increasingly pained smile as the camera slowly zooms in tighter and tighter on Wanda and Vision's horrified expressions, Mr. Hart continuing to choke meanwhile. 
Finally, with a voice and demeanor much different from before, Wanda tells Vision to help him. He immediately complies and phases through Mr. Hart's throat to pull out the piece of meat–afterward, it's as if none of it ever occurred.
These are the moments that sow the seeds of 'WandaVision's' underlying mystery. Interspersed throughout the typical sitcom fare that comprises the bulk of the show are moments that reveal the peeling wallpaper–throwaway lines drip with foreshadowing, and odd phrases repeat themselves to the point of mantraship.  
Related article: Must-Watch: 'Sylvie's Love' Is The Very Soul Of Music
Related article: Omar Sy's Gentleman Thief Will Steal Your Heart In Netflix's 'Lupin'
In addition, every episode has a commercial break halfway through, each time presented by the same man and woman, advertising an in-universe product–in episode 1, it's Stark Industries' Toast Mate 2000. As the lady inserts bread into the toaster, it makes the same sound as Iron Man's repulsors. It begins beeping and flashing a red light which will strike you as the only color utilized in the show thus far, similar to the girl in the red coat from 'Schindler's List'. The presenters stop talking and the camera hangs on the lady's face for a tad too long as the beeping intensifies, getting faster and faster. 
Hardboiled Easter Eggs
Could the toaster represent the Stark Industries bomb that killed Wanda's parents, as recounted in 'Age of Ultron'? Episode 2's commercial advertises a Strucker watch bearing the HYDRA logo–Wolfgang von Strucker was the HYDRA operative that performed dangerous experiments on Wanda and her brother Pietro to enhance their powers. 
In this way, the commercials are not only fun, in-universe gags to break up the action and reinforce the meta-TV format, but also representations of Wanda's psyche that go beyond mere Easter eggs. It's an interesting way to tell a story and undoubtedly delightful to delve into for nerds like me, but also highlights the weakness of the sitcom narrative framework.
Related article: Tom Hanks' Soulful 'News Of The World' Arrives With Perfect Timing To Provide Healing
Related article: Roberto Benigni In 'Pinocchio': Matteo Garrone's Daring New Interpretation Of A Fairytale Classic
Although it's a unique conduit for the show's craftsmen to flex their abilities, the show so closely resembles a sitcom that it's functionally identical. What's presented as the actual story is given in morsels–in the meantime, the majority of the show is basically just a straightforward sitcom. Much hilarity ensues when Vision tries to fit in with his human peers, for instance, and there's no real substance to it. I forgive the show for its craftsmanship, but its insistence on presenting itself as a sitcom, at least in these first episodes, goes just a step too far.
In these first episodes, the show relies on indecipherable suspense to carry its narrative beyond the sitcom tropes that it chooses to recreate rather than parody–this means that what will make or break the show is whether or not it can deliver on the suspense. 
Concluding Thoughts
It's a serendipitous twist of fate that Marvel Studios would begin producing episodic series for Disney+ before the advent of COVID-19, now that streaming has firmly entrenched itself as the pandemic's medium of choice.
Related article: Robert Rodriguez's 'We Can Be Heroes' With Priyanka Chopra Jonas & Pedro Pascal: An Endearing Kid-Friendly Superhero Adventure
Related article: Choose Kindness: Apple TV Plus' 'Ted Lasso' Is One Of The Funniest, Warmest, And Best Shows Of 2020
'WandaVision' is certainly one of the most interesting Marvel projects to date, firmly establishing within just two episodes unrivaled technical expertise and a gripping premise–all that remains to be seen is how it plays out.
I would be remiss not to mention Kathryn Hahn's expert performance as Agnes, the nosy neighbor that may know more than she seems, as well as that of Teyonah Parris, whose role in the show is one that will carry over into future films. 
'WandaVision' premiered its first two episodes on January 15, 2021, and will run for nine episodes until March 5 on Disney+. Other Marvel Studios series coming to Disney+ in 2021 are 'The Falcon and the Winter Soldier' on March 19, 'Loki' in May, 'What If…?' in mid-2021, and 'Ms. Marvel' and 'Hawkeye' in late 2021.
Creator: Jac Schaeffer
Cast: Elizabeth Olsen, Paul Bettany, Kathryn Hahn
Cinematography: Jess Hall | Editor: Tim Roche, Nona Khodai, Zene Baker
Director: Matt Shakman | Writer: Jac Schaeffer, Gretchen Enders, Stan Lee, Roy Thomas | Producers: Mary Livanos, Victoria Alonso, Louis D'Esposito, Kevin Feige, Jac Schaeffer
By Daniel Choi
Click here to read Hollywood Insider's CEO Pritan Ambroase's love letter to Black Lives Matter, in which he tackles more than just police reform, press freedom and more – click here.
An excerpt from the love letter: Hollywood Insider's CEO/editor-in-chief Pritan Ambroase affirms, "Hollywood Insider fully supports the much-needed Black Lives Matter movement. We are actively, physically and digitally a part of this global movement. We will continue reporting on this major issue of police brutality and legal murders of Black people to hold the system accountable. We will continue reporting on this major issue with kindness and respect to all Black people, as each and every one of them are seen and heard. Just a reminder, that the Black Lives Matter movement is about more than just police brutality and extends into banking, housing, education, medical, infrastructure, etc. We have the space and time for all your stories. We believe in peaceful/non-violent protests and I would like to request the rest of media to focus on 95% of the protests that are peaceful and working effectively with positive changes happening daily. Media has a responsibility to better the world and Hollywood Insider will continue to do so."
More Interesting Stories From Hollywood Insider
– Want GUARANTEED SUCCESS? Remove these ten words from your vocabulary| Transform your life INSTANTLY
– Compilation: All James Bond 007 Opening Sequences From 1962 Sean Connery to Daniel Craig
– Do you know the hidden messages in 'Call Me By Your Name'? Find out behind the scenes facts in the full commentary and In-depth analysis of the cinematic masterpiece
– A Tribute To The Academy Awards: All Best Actor/Actress Speeches From The Beginning Of Oscars 1929-2019 | From Rami Malek, Leonardo DiCaprio To Denzel Washington, Halle Berry & Beyond | From Olivia Colman, Meryl Streep To Bette Davis & Beyond
– In the 32nd Year Of His Career, Keanu Reeves' Face Continues To Reign After Launching Movies Earning Over $4.3 Billion In Total – "John Wick", "Toy Story 4", "Matrix", And Many More
wandavision, wandavision, wandavision, wandavision, wandavision, wandavision, wandavision, wandavision, wandavision, wandavision, wandavision, wandavision, wandavision, wandavision, wandavision, wandavision, wandavision, wandavision, wandavision, wandavision, wandavision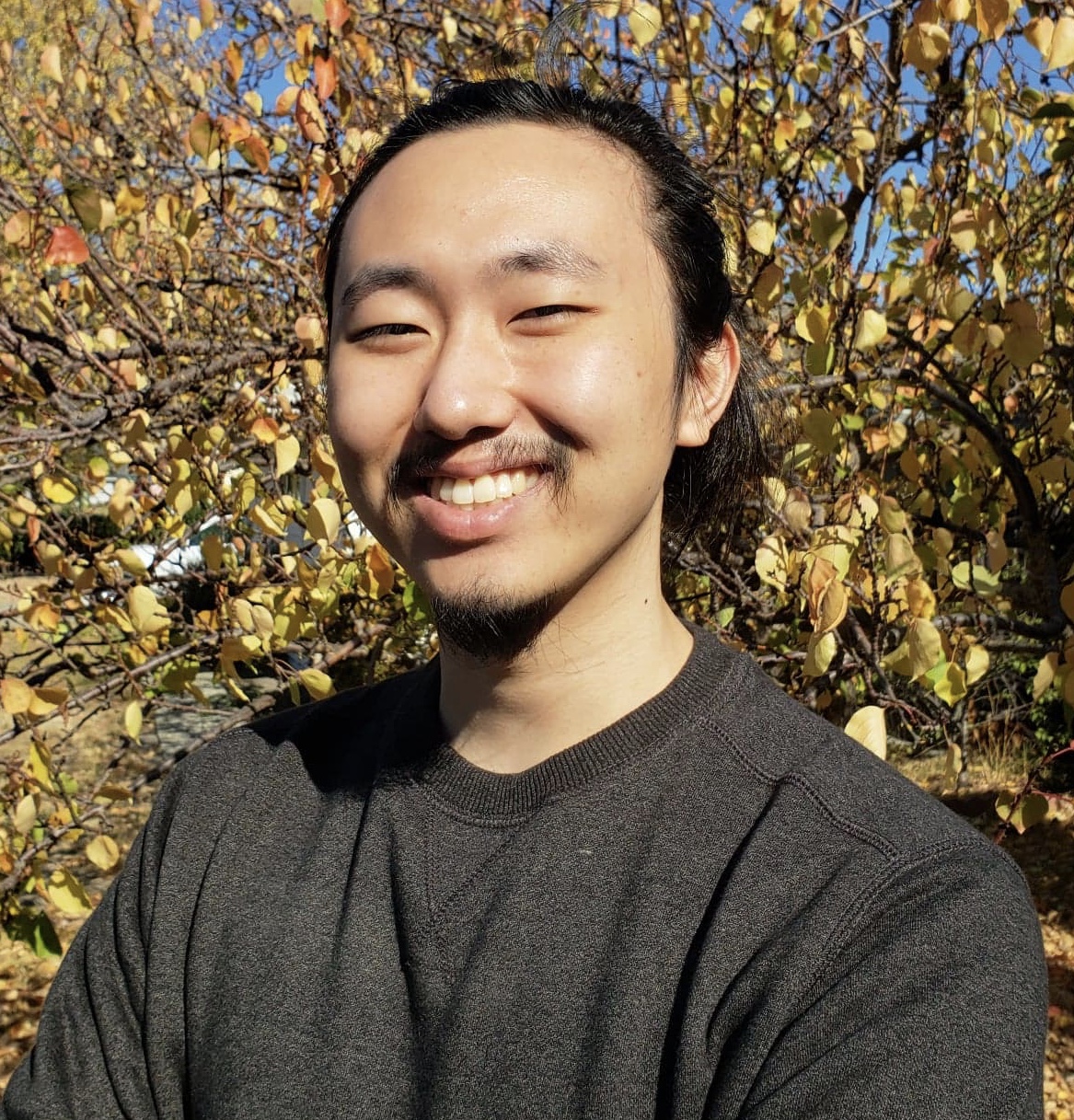 Daniel Choi is a writer who's currently pursuing a BA in Film & Television from New York University. With a background in amateur film production, Daniel is fascinated by how artists' cultural backgrounds inform their work, subconsciously or not, and how that work is then perceived by different audiences across time and space. He joined Hollywood Insider to promote its mission statement of substantive entertainment journalism, and hopes to enrich readers' understandings of cinema through insightful analysis.