Video Version of this Article
Photo: Stephen Colbert/Montclair Film/Hollywood Insider YouTube Channel
Stephen Colbert has worked his way up to the top of the comedy industry. He now sits on a throne in the comedy hall of fame with Jay Leno, Chevy Chase, and Flo from Progressive. He began his career in sketch comedy and then transitioned into late-night. He now hosts one of the most popular late-night shows on TV. Millions of fans and grandmas who got confused and thought they'd watch a little Walter Cronkite before bed tune into his incredibly popular late-night show on CBS every weeknight. Colbert is a laugh riot to all those who watch The Late Show intentionally or otherwise.
#1- Stephen Colbert grew up in the land of the politicians he'd end up making fun of.
Colbert was born in D.C. and spent the early part of his life in Bethesda, MD, a suburb to the northwest of D.C. in the 60s. Apparently, his parents got tired of being so close to Bible touting Republicans and hippies fighting for "political change" (read: the right to smoke weed and wear tie-dye and beads they bought at the 70s equivalent of Party City) marching on their home turf because the family later moved to South Carolina.
Related article: 'Dune': Reactions from Timothée Chalamet, Denis Villeneuve, Zendaya, Jason Momoa & Co-Stars
Related article: Jon Stewart: 32 Facts on the Legendary Late-Night Host of 'The Daily Show'
#2- He is a born and bred Catholic.
You wouldn't think it because of his liberal viewpoints, but yes, Colbert was raised in a Catholic household and still openly practices his religion. 
#3- His dad was an immunologist.
If you had a similar high school education to mine, you probably think an immunologist is a doctor who goes deep into places that look like the settings of Indiana Jones movies looking for a magical elixir to immunize people against all diseases. As cool as that would be, that is unfortunately not the case. Immunologists study the immune systems of all organisms.
#4- His parents were smarty pantses.
Nowadays, atheists like to stick their noses up and scoff at people who practice religion. And while I admit nose sticking and scoffing are fun pastimes, some religious people are highly intelligent. Take for example Colbert's parents who were both devout Catholics and educated intellectuals. His parents are the people who taught him to question religious authority and not buy into everything the church says.
Related article: MUST WATCH – Hollywood Insider's CEO Pritan Ambroase's Love Letter to Black Lives Matter – VIDEO
Subscribe to Hollywood Insider's YouTube Channel, by clicking here. 
#5- The "T" might not be silent.
The way most people pronounce "Colbert" makes it sound like the comedian is from a family of French aristocrats. Unfortunately, I have some bad news for those who watch Colbert and say to their friends they're cultured because they watch a fancy French comedian. Colbert jokes that he is genetically 15/16th Irish. The "T" in Colbert is not silent in the names of the majority of his family members, but can you blame someone for trying to be fancy? 
#6- His dog has the cutest name!
Okay, arguably all dog names besides Braxton are cute. You want me to find your dog's name cute? Don't name him after the popular kid in prep school. Colbert named his pup Benny. Benny is a black spaniel with immense loyalty to his owner.
#7- He faced tragedy as a child.
When Colbert was 10, his two brothers Peter and Paul died in a plane crash. He has publicly discussed the impact the deaths had on him and how he got through the devastating loss.
Related article: The Power of Positivity: Ikorodu Bois + Chris Hemsworth + Russo Brothers + Sam Hargrave
Limited Time Offer – FREE Subscription to Hollywood Insider – Click here to read more on Hollywood Insider's vision, values and mission statement here – Media has the responsibility to better our world – Hollywood Insider fully focuses on substance and meaningful entertainment, against gossip and scandal, by combining entertainment, education, and philanthropy. 
#8- He's always been a total nerd.
Colbert spent his childhood LARPing and playing D&D. He is still obsessed with sci-fi and fantasy, especially Lord of the Rings.
#9- His nerdiness was so intense, it landed him a role in Desolation of Smaug.
Colbert landed every nerd's dream when Peter Jackson was so impressed by his dedication to Lord of the Rings, he gave him a cameo in The Hobbit: Desolation of Smaug.
#10- His middle name is Tyrone.
Tyrone is a name I associate with the most butch guy at the gym, a leader of a motorcycle gang, or the moose character from the Nick Jr. show The Backyardigans. Unfortunately, Colbert doesn't match any of these descriptions; however, I did not find anything in my research which denies the possibility that he might have at least some moose DNA.
Related article: Hollywood Insider's CEO Pritan Ambroase: "The Importance of Venice Film Festival as the Protector of Cinema"
Related article: Live Updates: List of Successes From Black Lives Matter Protests!
#11- He wasn't sure whether he'd go to college.
Despite all of that nerdiness he'd built up inside him from cosplaying as Gandalf and being dungeon master, Colbert wasn't a teacher's pet. He wasn't even sure if he would go to college. Fortunately, Yoda appeared to him in a dream and said "get a degree, binge drink at parties, and meet college chicks you must." Colbert attended Northwestern University and majored in philosophy.
#12- This is where he gained a love of performing.
Not comedy, though. Instead, while in college, Colbert acted in experimental plays. You know, the type which you claim to enjoy to seem cultural but were confused whether that rubber duck in the center of the stage for the duration of the play was supposed to symbolize the crushing hand of society grasping around the neck of liberty or was just a duck.
#13- He started at Second City doing admin jobs.
Colbert's comedy career began at Second City, a famous comedy/improv troupe. But he wasn't originally hired as a performer at Second City. He began doing odd jobs for the company including admin positions.
Related article: The Masters of Cinema Archives: Hollywood Insider Pays Tribute to 'La Vie En Rose', Exclusive Interview with Director Olivier Dahan
Related article: Sacha Baron Cohen: 32 Facts on the King of Disguises and Pranks
#14- He eventually worked his way to the stage though.
While performing at Second City, he met a future co-worker on several different TV projects, Steve Carell.
#15- His most famous skit with Steve Carell.
It didn't come until years after they met at Second City, but both future comedy all-stars were cast on the short-lived sketch show The Dana Carvey Show. In the sketch, Carell acts as a waiter nauseated by food while Colbert acts as a patron Carell is serving.
#16- Comedy friendships stick together.
Carell and Colbert have stuck together for many projects. They began together at Second City, moved on to The Dana Carvey Show together, and their Daily Show careers lined up as well. Though it's been a while since they both starred in something together, as the old saying goes, "there is no power stronger than a bromance."
Related article: River Phoenix: 32 Facts on the Phenomenal Hollywood Icon & Legendary Superstar | A Tribute
Related article: Julia Roberts: 32 Facts On Hollywood's Sweetheart with A Million Dollar Smile
#17- The Daily Show wasn't his first Comedy Central show.
Colbert also played a supporting role in the show Strangers with Candy. Amy Sedaris and Paul Dinello also starred alongside Colbert.
#18- Fortunately, Colbert didn't have to leave his pup home alone while working on The Daily Show.
We all worry about our doggies when we leave them home alone so we can go to work. We all are too familiar with the thoughts that go through a pet owner's head in this situation: Will he be lonely, will he miss me, will he chew his way through all my shoes, or just my loafers? Fortunately, Colbert didn't have to worry about any of those questions while working on The Daily Show because Jon Stewart instated a dog-friendly office policy that has been kept in place in The Daily Show offices to this day.
#19- Great promotion, Jon Stewart.
In the months leading up to the premiere of The Colbert Report, Jon Stewart would advertise it on his show by calling it a "new, exciting, already canceled spin-off."
Related article: Do you know the hidden messages in 'Call Me By Your Name'? Find out behind the scenes facts in the full commentary and In-depth analysis of the cinematic masterpiece
Related article: 'God's Own Country' is a Must Watch for Fans of 'Call Me By Your Name'
#20- The Colbert Report broke The Daily Show's winning streak
For 9 years, The Daily Show was riding high. It won every Emmy for "Outstanding Variety, Music, or Comedy Series." That was until The Colbert Report came along in 2013 and broke the streak. 
#21- Jimmy Fallon was an honorary consultant on The Colbert Report.
In a joke that went arguably too far, Jimmy Fallon teased Colbert by saying he was a creative consultant on The Colbert Report. Hundreds of people submitted credits to IMDb saying Fallon was everything from "creative consultant to "torture consultant" on Colbert's show.
#22- The enemy list. 
While Colbert was working on The Colbert Report, he kept a board with pictures of his "enemies" backstage… as all satirical talk show hosts do. His enemies included House's Hugh Laurie because House won an Emmy The Colbert Report was nominated for. 
Related article: Want GUARANTEED SUCCESS? Remove these ten NORMAL & CRUEL words | Transform your life INSTANTLY
Related article: A Tribute To The Academy Awards: All Best Actor/Actress Speeches From The Beginning Of Oscars 1929-2019 | From Rami Malek, Leonardo DiCaprio To Denzel Washington, Halle Berry & Beyond | From Olivia Colman, Meryl Streep To Bette Davis & Beyond
#23- He created a new word.
In the debut of The Colbert Report, Colbert used the word "truthiness." The word was entered into Webster's Dictionary and became The American Dialect Society's "Word of the Year."
#24- He missed his writers.
During the 2007-2008 Writers' Strike, Colbert pronounced the T in his name in Colbert Report because the show wasn't the same without the writers.
#25- But other than during the Writers' Strike, the "T" is very silent.
According to Colbert, The Colbert Report is so sophisticated that even the T in "Report" is silent. 
Related article: FACT-CHECKED Series: Armie Hammer and 32 Facts About Our Mega-Star
Related article: FACT-CHECKED Series: Timothée Chalamet and 32 Things About This Extraordinary Superstar
#26- Hungarian law is a buzzkill.
Colbert encouraged viewers to go online and vote for a Hungarian bridge to be named after him and "Colbert" ended up being the winning name. Unfortunately, Hungarian law prohibits a bridge from being named after a living person.
#27- The folks aboard the International Space Station are Colbert fans.
In fact, they named a new treadmill installed in the station Combined Operational Load-Bearing Resistance Treadmill or COLBERT for short.
#28- The Ed Sullivan Theater got a makeover.
Between David Letterman's retirement and Colbert's first appearance as host of The Late Show, The Ed Sullivan theater got a facelift. Architectural features were restored and there was a massive overhaul. I thought the theater was beautiful just the way it was, but with social media and the internet nowadays, a theater's look needs to stay up-to-date.
Related article: Martin Scorsese: 32 Facts on the Powerful Auteur of Cinema Synonymous with Hollywood
Related article: 32 Facts of Venice Film Festival: Notable Points on Oldest & Most Prestigious Film Event and Oscar-Decider
#29- George Clooney always steals the spotlight.
For some reason or another, Clooney has appeared as the first guest on many talk shows including The Rosie O'Donnell Show and Jimmy Kimmel Live! I can't find any reason online as to why he always shows up as a host's inaugural guest.
#30- Weird coincidence.
This wasn't planned at all, but Jane Fonda and Willie Nelson both appeared on The Late Show on the same night. This was coincidental because they were both octogenarians who had starred in the movie The Electric Horseman almost 40 years before the episode's taping.
#31- #Tea4Tuesday.
There is a battle that has raged on since the beginning of time. It's a battle that has claimed many lives and has been passed down from generation to generation. I speak of course of the battle of coffee lovers vs. tea lovers. By hosting #Tea4Tuesday on most Tuesdays Colbert has shown which side he is on. In these videos, Colbert samples a new tea every week and gives his reaction. 
#32- Why is the Captain America shield in
The Late Show
theater?
Occasionally during The Late Show, we can see shots of Captain America's Shield hanging in the Ed Sullivan Theater. This is because of a joke in The Colbert Report in which Colbert claimed Captain America had died. In response, Marvel Comics sent Colbert the shield with a note saying the shield had been left to Colbert in Cap's will.
An excerpt from the love letter: Hollywood Insider's CEO/editor-in-chief Pritan Ambroase affirms, "Hollywood Insider fully supports the much-needed Black Lives Matter movement. We are actively, physically and digitally a part of this global movement. We will continue reporting on this major issue of police brutality and legal murders of Black people to hold the system accountable. We will continue reporting on this major issue with kindness and respect to all Black people, as each and every one of them are seen and heard. Just a reminder, that the Black Lives Matter movement is about more than just police brutality and extends into banking, housing, education, medical, infrastructure, etc. We have the space and time for all your stories. We believe in peaceful/non-violent protests and I would like to request the rest of media to focus on 95% of the protests that are peaceful and working effectively with positive changes happening daily. Media has a responsibility to better the world and Hollywood Insider will continue to do so."
– Do you know the hidden messages in 'Call Me By Your Name'? Find out behind the scenes facts in the full commentary and In-depth analysis of the cinematic masterpiece
– A Tribute To The Academy Awards: All Best Actor/Actress Speeches From The Beginning Of Oscars 1929-2019 | From Rami Malek, Leonardo DiCaprio To Denzel Washington, Halle Berry & Beyond | From Olivia Colman, Meryl Streep To Bette Davis & Beyond
– In the 32nd Year Of His Career, Keanu Reeves' Face Continues To Reign After Launching Movies Earning Over $4.3 Billion In Total – "John Wick", "Toy Story 4", "Matrix", And Many More
Stephen Colbert, Stephen Colbert, Stephen Colbert, Stephen Colbert, Stephen Colbert, Stephen Colbert, Stephen Colbert, Stephen Colbert, Stephen Colbert, Stephen Colbert, Stephen Colbert, Stephen Colbert, Stephen Colbert, Stephen Colbert, Stephen Colbert, Stephen Colbert, Stephen Colbert, Stephen Colbert, Stephen Colbert, Stephen Colbert, Stephen Colbert, Stephen Colbert, Stephen Colbert, Stephen Colbert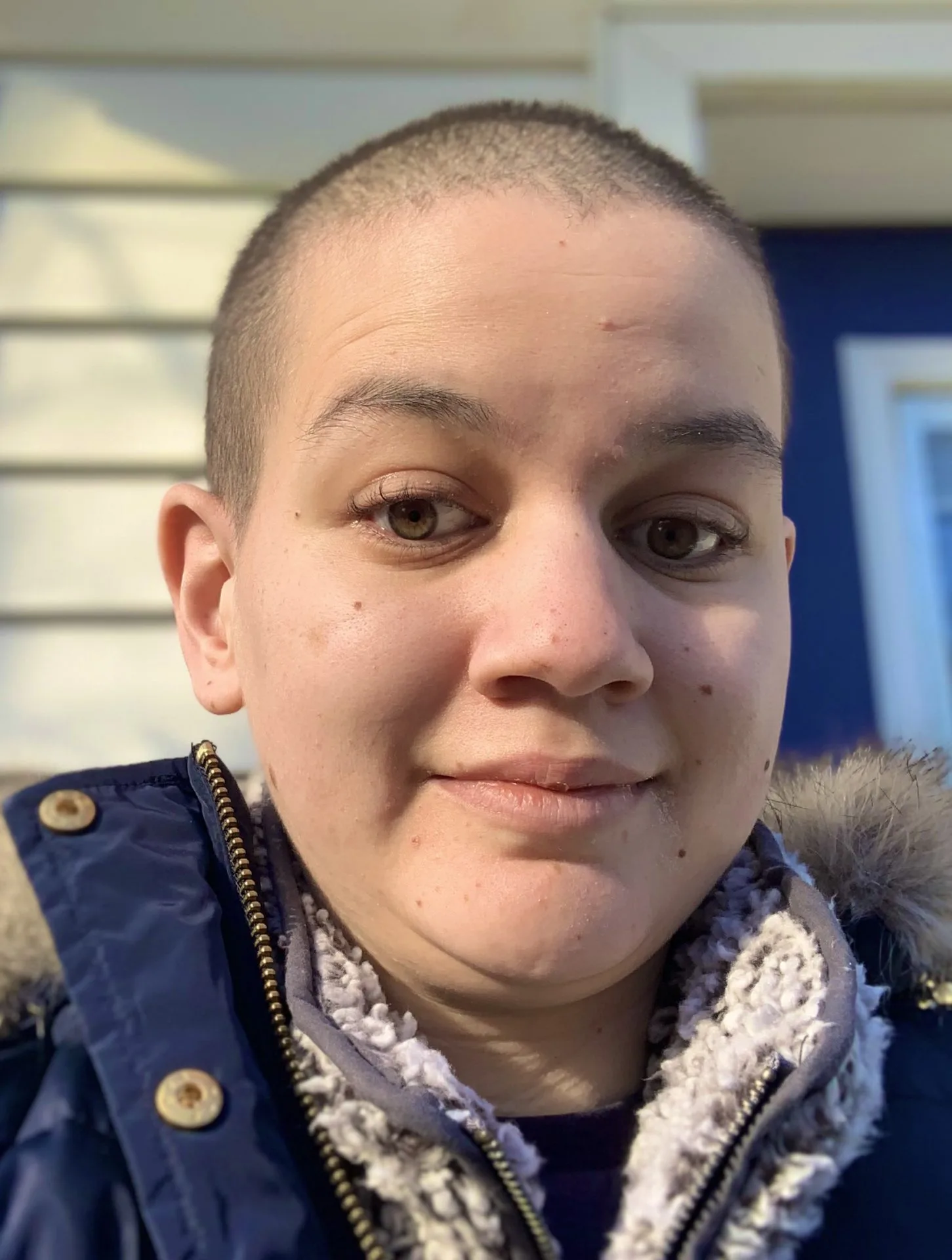 Carrie Fishbane is obsessed with all things comedy and loves to reflect on the impact of comedy on the world. Having spent thousands of hours studying literature, she also writes about the political impact of entertainment and the power movies and TV have to create social change. Hollywood Insider promotes ethics and substance in entertainment, which is exactly in line with Carrie's perspective. Carrie's favorite movies include Jojo Rabbit, Deadpool, and Inception and her favorite shows are Rick and Morty, Crazy Ex-Girlfriend, and The Office.