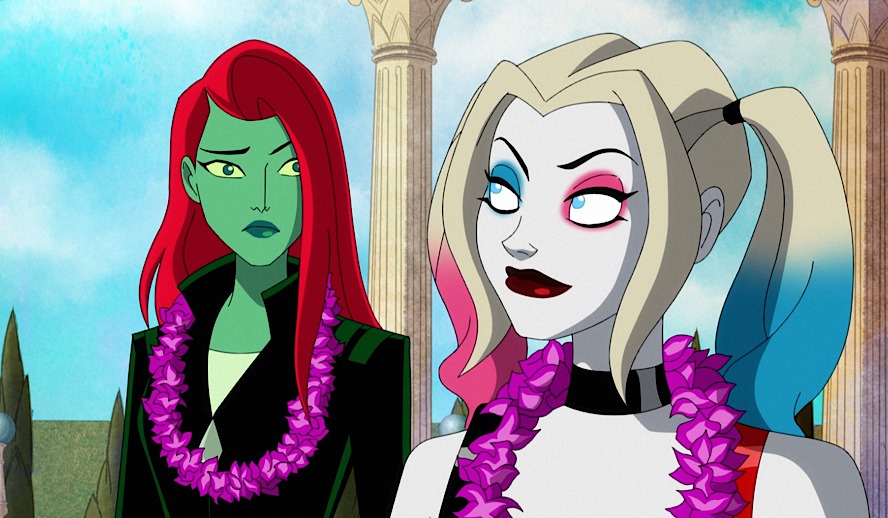 Photo: 'Harley Quinn'/Warner Bros.
Animated Harley Quinn: Ever since her debut on Batman: The Animated Series, Harley Quinn has gone on to become one of the most popular characters in the DC Comics universe. The Clown Princess of Crime's profile only went up following the release of Suicide Squad, thanks to Margot Robbie's standout performance. Not long after, concurrent with the production of Harley Quinn: Birds of Prey, we now have Harley Quinn: a separate adult animated series that follows the comedic misadventures of the former Harleen Quinzel. 
Developed and executive produced by Justin Halpern, Patrick Schumacker, and Dean Lorey, the show initially debuted on the DC Universe streaming service before jumping to the more high-profile HBO Max. And if you hadn't heard of this show before, now's your chance to remedy that. Like Birds of Prey, it's raunchy, funny, bloody, and exciting. And it features one of the best portrayals of female friendship in a long while.
Related article: 'Harley Quinn: Birds of Prey' – Margot Robbie's Film is Fantastic & the DC-est One That Gets The World Of Gotham Right in Every Way
Related article: Full Commentary on 'Harley Quinn: Birds of Prey' with Reactions From Stars
Heroes and Villains: They're Just Like Us!
To start, the show's jumping-off point isn't that dissimilar from B.o.P: Harley (voiced by Kaley Cuoco, who also executive produces) breaks up with the Joker (Alan Tudyk) and strikes out on her own, assembling a team. With help from her best friend Poison Ivy (Lake Bell), Harley stakes her claim as Gotham's newest supervillain and forms her own crew: the shapeshifting Clayface (also Tudyk), portrayed here as a hammy actor; King Shark (Ron Funches), a bloodthirsty yet happy-go-lucky humanoid shark; Doctor Psycho (Tony Hale), a bitter and misogynistic telepath; and Sy Borgman (Jason Alexander), Ivy's grouchy Jewish landlord and cyborg. Needless to say, misadventures ensue.
A lot of the show's humor is rooted in the mundane: this is a universe where catastrophes happen on a regular basis with heavy casualties, and yet supervillainy is just part of the economy, with realtors, temp agencies, and social media; where superhero-supervillain exploits are part of the celebrity culture, and the supervillain organization Legion of Doom is essentially a corporation, bureaucratic messes and all. In that sense, it's not too dissimilar from something like Adult Swim's The Venture Bros., or to a lesser extent The Boys. Like those shows, Harley Quinn's humor skews very dark, with lots of profanity and gore. 
Related article: MUST WATCH – Hollywood Insider's CEO Pritan Ambroase's Love Letter to Black Lives Matter – VIDEO
Another source of comedy is the show's interpretations of various classic DC characters. Just to name a few in addition to the aforementioned members of Harley's crew, the show's Batman is portrayed as an unflappable straight man to the show's insanity; Robin is an in-over-his-head brat; Bane is a childish, easily bullied oaf whose voice is a parody of Tom Hardy's from The Dark Knight Rises; and Commissioner Jim Gordon is an unhinged, emotionally needy wreck. Helping things along is the lively voice acting, with Cuoco, Bell, Tudyk and the rest of the cast turning in sharp work. Other notable names include comedians Andy Daly (Two-Face), James Adomian (Bane), Wanda Sykes (Queen of Fables) and J.B. Smoove (Ivy's talking houseplant Frank); Diedrich Bader as Batman; Christopher Meloni as Gordon; Giancarlo Esposito as Lex Luthor; Jim Rash as the Riddler; Alfred Molina as Mr. Freeze; Sanaa Lathan as Catwoman; and Jacob Tremblay as Robin. 
All this is well and good, but one of the more surprising things about this show is how layered it can be, especially when it comes to the most important relationship on it: Harley and Ivy's.
Animated Harley Quinn: "Some Things Never Change, Quinn"
By the end of the show's first episode, the creators have made their concept clear: fed up with all the mistreatments and betrayals, Harley walks away from the Joker and is determined to prove him wrong; that she can stand and thrive on her own as a villain. And much of the first season revolves around Harley's efforts to be recruited into the Legion of Doom. This is where Harley and Ivy's friendship comes in. Through it all, Ivy has no real ambition other than being supportive of Harley's goal and occasionally helps her while also serving as a voice of reason, suggesting that Harley doesn't need the Legion's validation to be a great villain. Underneath her misanthropic and cynical veneer, Ivy greatly values Harley: the one person she cares for and can be comfortable around. It's telling that during a journey into Ivy's mind, Harley learns that Ivy's greatest fear is to be betrayed and abandoned by her.
Related article: The Power of Positivity: Ikorodu Bois + Chris Hemsworth + Russo Brothers + Sam Hargrave
The problem is that Joker persists as the ghost in Harley's life, initially taunting her. While joining the Legion is her goal, on another level it can also be read as an effort to impress him by overshadowing him, despite Ivy's warnings. But in her single-minded goal to achieve supervillain status, she takes Ivy and their crew for granted and nearly drives them away. She does reach a definitive turning point when she realizes that, no matter what she does, Joker will never change: he's an emotionally abusive monster, through and through. Even Batman sees that sympathetically telling Harley the above quote. In essence, the first season depicts how difficult it can be to escape an abusive relationship.
In retrospect, the first season begins with a break-up declaration, and the season finale is about making it stick. Harley starts to take control by rewriting her origin story in her mind: as far as she's concerned, the day she walked out of the Joker's life is the day Harley Quinn's story really began. And in choosing to live for friends who genuinely love and care about her, especially Ivy, she cuts her emotional ties to Joker once and for all and finds happiness.
Related article: The Masters of Cinema Archives: Hollywood Insider Pays Tribute to 'La Vie En Rose', Exclusive Interview with Director Olivier Dahan
Related article: Greta Gerwig: A Creative Force of Nature, Paving a Path for Women in Cinema
But Then Again, Some Things Do
If Season One was about discovering the value of true friendship, Season Two centers on a more emotionally healthy Harley figuring out what she wants in life. What's interesting is how most of her crew change and grow as well: despite being criminals they start to become more like antiheroes, with lines they won't cross. They're sort of an extension of Harley's true nature; as Ivy tells Harley in the first season, she may be a bad guy but she's not a bad person. And while Season Two begins with Harley's mission of seeking revenge on the supervillains who wronged her, another bottom-line emerges: love.
Harley dismisses the concept of love, having developed a cynical view of it due to her past with Joker; she even questions Ivy's choice of dating goofy supervillain Kite Man (Matt Oberg). But an encounter with Mr. Freeze, whose devotion to his sick wife is genuine, and seeing Kite Man's decency opens her eyes to the possibility of true love. As such, she throws herself into supporting Ivy.
And then Harley and Ivy finally kiss. On a side note, it's quite refreshing how the show and its characters don't make a big deal of their sexuality.
Like any good romantic complication plot, the two try to deny and repress it; Harley in particular makes a terrible, world-threatening choice out of a desire to vent her romantic frustrations, as well as overcompensating in an effort to keep Ivy happy. It's only reinforced when she decides to confess her love to Ivy, only to be rejected despite their obvious chemistry; harking back to her fear of Harley being a flake and abandoning her, Ivy latches onto Kite Man out of a desire for normalcy. By the end of the season, we see how Harley has grown; she's sincerely willing to put Ivy's happiness over her own because she's worth it. Without giving too much away, Ivy comes to her own realization about what she really wants. 
Related article: Hollywood Insider's CEO Pritan Ambroase: "The Importance of Venice Film Festival as the Protector of Cinema" – Cinema Will Survive and Thrive
This transition from a friendship story to a love story works because of the groundwork laid in the first season. While most shows like to establish the One True Pairing (or OTP) as early as possible (and the comics have long-established Harley and Ivy as a couple), credit to the show's creative team for giving it time to grow. As a result, when Harley and Ivy's story takes that next step, it feels natural and earned and elevates the show. While romantic love can be fulfilling, it's even better with a solid foundation of mutual friendship and respect.
Where Do We Go From Here?
The show has been renewed for a third season. In an interview with Deadline, the show's creators are toying with the idea of further exploring the realities of how Gotham's policing has failed, as well as exploring Ivy's point-of-view and how to be in a good relationship. Either way, they've earned enough goodwill thanks to their strong work on the show (and even an endorsement by The Suicide Squad director James Gunn). So if you're looking for a good mix of gory action and lewd, silly black comedy, this is the show for you. Especially one that, at the heart of it, features a sweet blooming romance between two "villains" you can't help but root for. To quote Kite Man, "Hell yeah". 
The first two seasons of Harley Quinn are available for streaming on HBO Max. Season Three is coming soon.  
By Mario Yuwono
Click here to read Hollywood Insider's CEO Pritan Ambroase's love letter to Black Lives Matter, in which he tackles more than just police reform, press freedom and more – click here.
An excerpt from the love letter: Hollywood Insider's CEO/editor-in-chief Pritan Ambroase affirms, "Hollywood Insider fully supports the much-needed Black Lives Matter movement. We are actively, physically and digitally a part of this global movement. We will continue reporting on this major issue of police brutality and legal murders of Black people to hold the system accountable. We will continue reporting on this major issue with kindness and respect to all Black people, as each and every one of them are seen and heard. Just a reminder, that the Black Lives Matter movement is about more than just police brutality and extends into banking, housing, education, medical, infrastructure, etc. We have the space and time for all your stories. We believe in peaceful/non-violent protests and I would like to request the rest of media to focus on 95% of the protests that are peaceful and working effectively with positive changes happening daily. Media has a responsibility to better the world and Hollywood Insider will continue to do so."
Vote with a conscience – Register to Vote – Your vote saves lives and ends systemic racism
Ways to support Black Lives Matter Movement to end systemic racism
– Do you know the hidden messages in 'Call Me By Your Name'? Find out behind the scenes facts in the full commentary and In-depth analysis of the cinematic masterpiece
– A Tribute To The Academy Awards: All Best Actor/Actress Speeches From The Beginning Of Oscars 1929-2019 | From Rami Malek, Leonardo DiCaprio To Denzel Washington, Halle Berry & Beyond | From Olivia Colman, Meryl Streep To Bette Davis & Beyond
– In the 32nd Year Of His Career, Keanu Reeves' Face Continues To Reign After Launching Movies Earning Over $4.3 Billion In Total – "John Wick", "Toy Story 4", "Matrix", And Many More
Animated Harley Quinn, Animated Harley Quinn, Animated Harley Quinn, Animated Harley Quinn, Animated Harley Quinn, Animated Harley Quinn, Animated Harley Quinn, Animated Harley Quinn, Animated Harley Quinn, Animated Harley Quinn, Animated Harley Quinn, Animated Harley Quinn, Animated Harley Quinn, Animated Harley Quinn, Animated Harley Quinn, Animated Harley Quinn, Animated Harley Quinn, Animated Harley Quinn, Animated Harley Quinn, Animated Harley Quinn, Animated Harley Quinn, Animated Harley Quinn, Animated Harley Quinn, Animated Harley Quinn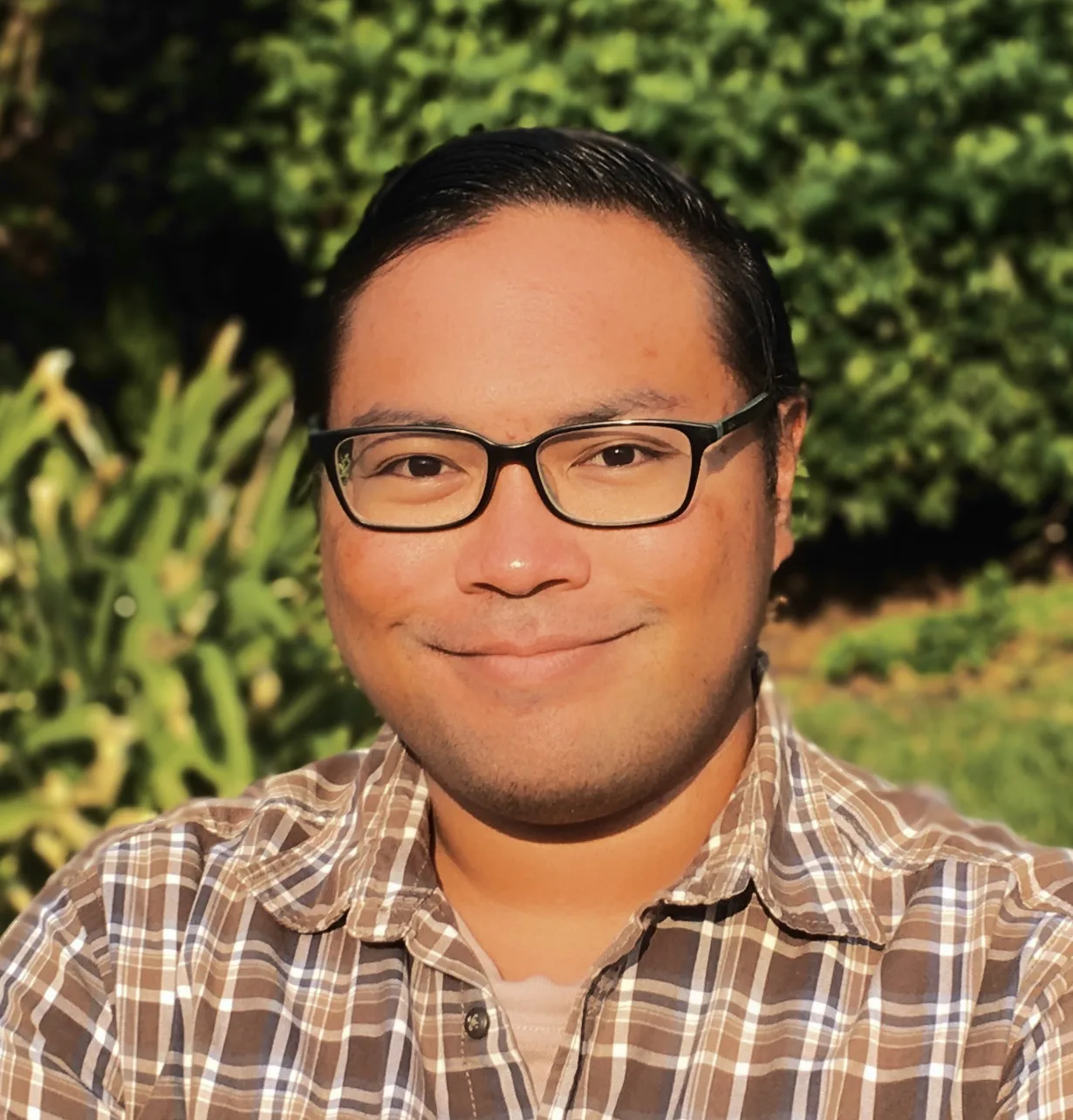 Mario
Yuwono
is from Indonesia, but was born in Italy and attended school in Jakarta, Moscow, Berlin and Los Angeles. He has been obsessed with films ever since he saw his first movie at the age of five, and would go on to spend his younger years reading film encyclopedias and movie guides. Combined with a global upbringing rooted in greater social awareness, this drives him to be more observant of values promoted in films. He believes in cinema's potential to enable greater empathy and meaningfully expand people's horizons, in line with
Hollywood Insider's
goal. He holds a Master of Fine Arts degree in Screenwriting from California State University in Northridge. Aside from reporting on film, TV and culture, Mario also aspires to write for film and television, and is a strong believer in social change, equality and inclusion.