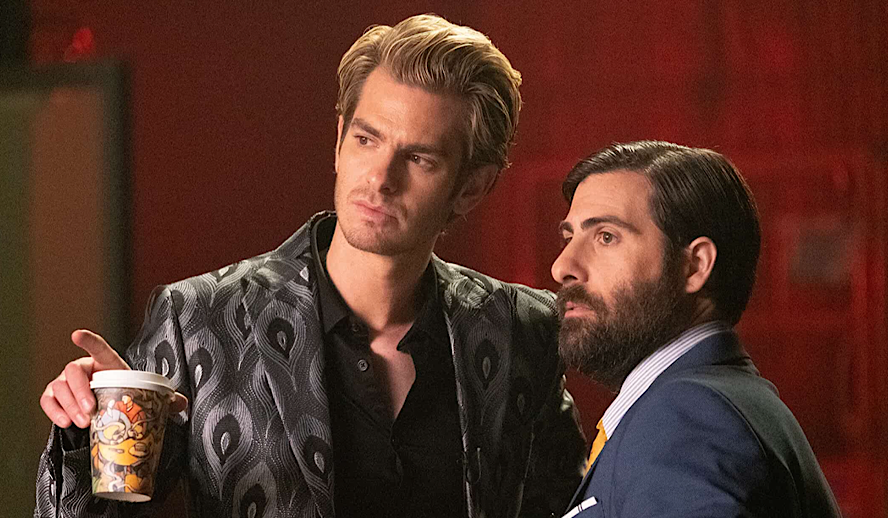 Photo: 'Mainstream'/IFC Films
The Harm Within Social Media Culture And Influencers 
On September 5, 2020, 'Mainstream' was first shown to an audience at the Venice Film Festival and appeared at numerous festivals such as Mill Valley Film Festival, Warsaw Film Festival, El Gouna Film Festival, and more. So far, the film is receiving mixed reviews concerning the storyline that might have been more designated towards change had it been released a few years ago. Writer and director Gia Coppola has only directed one feature film prior to 'Mainstream' but has more than shown her creativity with youth stories.
Her first feature film, 'Palo Alto,' starring Emma Roberts, James Franco, and Jack Kilmer, was a hit success for young adult indie film lovers depicting an incredibly realistic portrayal of self-destruction within a young girl who falls for her soccer coach. Seven years later, Coppola creates, writes and directs 'Mainstream' a satire film depicting the harm of internet fame and influence on others. 
Related article: Myers-Briggs Personality Goes Hollywood: Which Movie & TV Characters Are the Same As Your Personality Type? | The Complete Guide
Related article: Netflix's 'Pet Stars' – Where Pets Meet Social Media
At the beginning of 'Mainstream,' Coppola sets up Frankie (Maya Hawke) as a girl lost in the world working a job she does not want nor is happy doing. We quickly learn that her inner love comes from filmmaking when her mother says, "I think you should come home if you're not going to school and you're just making those weird videos." Already, this film is relatable to the newer generations who are increasingly finding themselves attracted to the art of filmmaking for their profession and hobby. 
We quickly meet Link (Andrew Garfield), an erratic individual who finds joy in self-expression and individuality. He's charismatic, intriguing, warm, and weird that you cannot help but want to be around him. He does not care what other people think about him, which is why people are so attracted to him. Frankie quickly begins to gain an attraction towards Link because of his comedic self-expression as she films him for YouTube. Link attracts people because of his free nature that most normal individuals do not come across very often. While he talks about nonsense in these short bursts of entertainment, it still remains attractive to people who cannot seem to look away but rather chant his expressions even if they make no sense. So when Link yells "eat the art," anyone standing by chants right along with him. 
When views start increasing on Frankie's channel from Link's weird outbursts, they decide to "link" together. To Frankie, the views mattered on her videos more so than the pure happiness of creating said videos. The attention gave her a sort of confidence to continue to make more with Link, but his inner soft-boy presence also kept her around him as she began to fall in love. From the start, Link told Frankie he did not have a phone, nor did he like them, earning a confused and shocked reaction from Frankie.
Related article: MUST WATCH – Hollywood Insider's CEO Pritan Ambroase's Love Letter to Black Lives Matter – VIDEO
Subscribe to Hollywood Insider's YouTube Channel, by clicking here.
She's quick to put the camera in front of his face but cannot stand it when it is in her face. In a way, she unwillingly ruins his life with what is to come. When Link starts coming around her job more often, he creates an outburst before stealing her away. "You do know they pay me to do that?" Frankie says. "Well, it didn't seem like you were enjoying yourself," Link cooly responds. 
And with these following two simple sentences, Frankie's, Link's, and everyone involved, their lives would change forever. 
"Can I film you?" Frankie asks. 
"Sure, weirdo," Link responds. 
Coppola's filmmaking has a sense of youthful realism that makes you feel light as air even with the detrimental storyline concepts. Coppola uses visuals throughout the film to further this satirical tone about social media as for example, when a sign in Hollywood says, "Your dreams are being processed." As Frankie and Link slink down under the table in an adorable way to symbolize a home, it's just pure enjoyment. It takes you away from the film and makes you feel "happy," it's just pure youth nature to feel good and free. When Link shows up at her work and reveals he got a phone, the worst is coming. Frankie quits her job, unknowingly aware of the consequences of not having a regular payment, but with Link's carefree attitude, she couldn't care less. And so, with no car, as she sold it to pay for rent, the pair run away on her bicycle, unaware of what is to come. 
No One Special
As the two begin to scheme up their plan to be able to make videos while affording everyday life things, they hire Frankie's friend Jake (Nat Wolff) as a writer for their videos. In this sequence, Coppola sets up the meaning of the entire film as Link presents himself unlike he has previously. Instead of the goofy self, we see the "baller" side come into effect that is highly similar to the actual social media stars you see today. 
And we get the ultimate line from the film spoken by Nat Wolff's character that hits the nail on the head for the threatening culture that is social media influencers. 
"Parents use YouTube as a babysitter. Like my little niece, who's seven years old, she worships these guys who do and say nothing and promote a lifestyle of doing and saying nothing. They're sucked in, and they're like watching the same kind of videos that they're always watching, and at the end, boom, it's a satire."  
Related article: Why Queen Elizabeth II Is One Of The Greatest Monarchs | Her Majesty Queen Elizabeth II of United Queendom of Great Britain & Northern Ireland (Video Insight)
Click here to read more on Hollywood Insider's vision, values and mission statement here – Media has the responsibility to better our world – Hollywood Insider fully focuses on substance and meaningful entertainment, against gossip and scandal, by combining entertainment, education, and philanthropy.
From here, the team transforms Link into this online persona called "No One Special," and his eccentric personality quickly becomes over the top. As he struts around the Hollywood walk of fame in genitalia-exposed underwear, he is doing it for views. Frankie is obsessed with views rather than thinking if the content she is putting out is "good." The real mind-boggling content comes from the idea that anyone can do what Link does in the film as long as you "play" a character that is unattainable, rude, eccentric, vulgar, and rich. The sort of characteristics that gain views because they are so otherworldly and impossible that people cannot seem but to watch. 
When the videos start gaining views and "No One Special" becomes increasingly famous, they are picked for a YouTube game show. Coppola makes the Link character almost come across like a "Joker," with a similar setup to the talk show scene. The intelligence of craziness found in both characters is incredibly identical. The first moments of the talk show don't go well because of the heavily scripted content, so the magic that was Link being "Link" was gone. In his first videos, he was just fun, and the comedy came from his pure attitude, but with the overly fake persona and scripted material, the love wasn't there. That is until Link made the scripted content work by including his character within it, making the audience's reaction go from boredom to intrigued. 
With a short sequence of talk show popularity, Coppola shows the increasing love for wild content until they hit a speed bump. As most social media stars might tell you, they are always searching for the next big thing to gain views as you can only do one thing for so much time before it becomes old. When Jake writes up a script about climate change, a topic that would influence audiences to do good in the world by realizing the harm they are also doing, Link quickly shuts that down by saying, "Climate change isn't sexy."
Related article: Hollywood Insider's CEO Pritan Ambroase: "The Importance of Venice Film Festival as the Protector of Cinema"
Related article: The Masters of Cinema Archives: Hollywood Insider Pays Tribute to 'La Vie En Rose', Exclusive Interview with Director Olivier Dahan
'Mainstream' 
So, instead of spreading a message about a severe climate event occurring in our world, Link decides to bully an audience member named Isabelle Roberts (Alexa Demie). He brings her onto the stage and shows the before and after of her Instagram pictures where she photoshopped out her birthmark on her face. She was entirely unaware of what was happening until it was too late, which ended up with her getting incredibly embarrassed and emotional. When Link tells her to choose between losing her phone or posting the original picture with her birthmark, she is overstruck with emotions. 
In the studio, a producer says, "I can't watch, but I can't stop watching." Frankie sits in the studio, unaware of what to do in this situation as an erratic Link bullies this young girl. "Grow up. Stop your fucking crying right now," Link says to an emotional Isabelle. At this moment, he is no longer the comforting oddball whom we used to know. With the show wrapped after a distraught Isabelle is dragged off the stage, Jake loses his cool to a confused Frankie. 
"I cared about the show too, when we were satirizing awful people. Now we are the awful people," Jake explains. Back at home, Frankie edits the footage to make it appear that Link had never bullied Isabelle, to begin with. She completely cuts out the part where he swears at Isabelle to stop crying or Isabelle's discomfort during it all. In a way, Frankie never meant to create a monster, but the culture surrounding social media and the already unstable man she put into the field, ruined him.
Related article: What the GameStop Stock Situation Says About the Power of Social Media
Related article: Want GUARANTEED SUCCESS? Remove these ten words from your vocabulary| Transform your life INSTANTLY
Coppola added quite a few social media guest-star appearances such as Desmond, Jake Paul, Patrick Starr, Juanpa, Johnny Knoxville, and a few others. While their acting was terribly cringe-worthy, apart from Johnny Knoxville, who has experience in acting, it was interesting to see real social media stars come face to face with a character portrayal of their culture. 
When Knoxville asks Link, "And your biggest success to date is kind of a game show where you demonstrate the viewer's addiction to their cell phones. Your success directly contradicts your message, does it not?" It is almost entirely humorous to see these social media stars sit in a scene that comes for their personality brand. When Link says, "Easy to talk shit behind a screen," you really cannot help but agree with the statements he is making but at the same time, he is also hurting people. 
"Who am I? I'm worthless. I hate myself. I'm No One Special." 
Andrew Garfield is genuinely an underrated gem of an actor, and while this film will most likely not be categorized as his "best" performance, it's a role that remains strong for many reasons. For Garfield, this role, in a way, does come off as an "easy" paycheck as we have seen him do better roles. Although, there are truly some moments where I could not help but be in awe of his pure portrayal of an oddball man. In the scene where he meets eyes with the camera and says, "Who am I? I'm worthless. I hate myself. I'm No One Special," while this is Link acting for the game show, the portrayal is haunting. 
Related article: Social Media Effect on Capitol Riot as Explained by Social Media Insularity Effect
Related article: 'The Social Dilemma': Top Social Media Companies' Executives & Insiders Discuss Dangers
For Maya Hawke, this role is her contender as a beginning for more significant successes apart from her start in 'Stranger Things.' Garfield and Hawke have great chemistry, but while Andrew feels natural even while portraying a character, it feels that Maya is not at the same level of "talent." Do not get me wrong, she is still excellent, but when watching her interactions with other characters, you can sense the "acting." With Andrew, he is just a pure skill that at no point feels like "acting."
I will say that out of her two feature films, 'Palo Alto' was her better piece of work because while this film is entertaining if it is trying to persuade a change in the social media culture to encourage these individuals to stop being a blank portrayal of a human; it's unrealistic potential. These social media stars aren't going to stop being these empty humans who portray unrealistic lives and preach about nothing but getting money and partying and being a disturbance. 'Mainstream' is still an excellent film, and Coppola truly offers a piece of art that reaches audiences into understanding the harms of influencers, but the timing of the release may have just missed the mark. 
'Mainstream' has a highly similar presence to 'Nerve' starring Emma Roberts and Dave Franco, so if you are a fan of short guest-star appearances, heavy graphics, and even heavier personalities, then I recommend this film. 
Related article: Charlotte Awbery is the Perfect Example Showcasing the Positive Power of Social Media
Related article: Social Media's Immense Power On Hollywood: How the Pushback from Fans over Sonic the Hedgehog's Appearance Prompted a Complete Overhaul
Where To Watch 'Mainstream'
'Mainstream' releases on May 7, 2021, available to stream on Amazon Prime Video, iTunes, Google Play, and Vudu.
Where To Find The Stars
Expected September 24, 2021, Andrew Garfield can next be seen in Michael Showalter's 'The Eyes of Tammy Faye' alongside Jessica Chastain, Vincent D'Onofrio, and more. As said on IMDb about 'The Eyes of Tammy Faye,' "An intimate look at the extraordinary rise, fall and redemption of televangelist Tammy Faye Bakker."
Releasing in 2021, Maya Hawke can next be seen in season 4 of 'Stranger Things' alongside Millie Bobby Brown, Finn Wolfhard, Winona Ryder, and more. 
Click here to read Hollywood Insider's CEO Pritan Ambroase's love letter to Black Lives Matter, in which he tackles more than just police reform, press freedom and more – click here.
An excerpt from the love letter: Hollywood Insider's CEO/editor-in-chief Pritan Ambroase affirms, "Hollywood Insider fully supports the much-needed Black Lives Matter movement. We are actively, physically and digitally a part of this global movement. We will continue reporting on this major issue of police brutality and legal murders of Black people to hold the system accountable. We will continue reporting on this major issue with kindness and respect to all Black people, as each and every one of them are seen and heard. Just a reminder, that the Black Lives Matter movement is about more than just police brutality and extends into banking, housing, education, medical, infrastructure, etc. We have the space and time for all your stories. We believe in peaceful/non-violent protests and I would like to request the rest of media to focus on 95% of the protests that are peaceful and working effectively with positive changes happening daily. Media has a responsibility to better the world and Hollywood Insider will continue to do so."
Ways to support Black Lives Matter Movement to end systemic racism
More Interesting Stories From Hollywood Insider
– Want GUARANTEED SUCCESS? Remove these ten words from your vocabulary| Transform your life INSTANTLY
– Compilation: All James Bond 007 Opening Sequences From 1962 Sean Connery to Daniel Craig
– Do you know the hidden messages in 'Call Me By Your Name'? Find out behind the scenes facts in the full commentary and In-depth analysis of the cinematic masterpiece
– A Tribute To The Academy Awards: All Best Actor/Actress Speeches From The Beginning Of Oscars 1929-2019 | From Rami Malek, Leonardo DiCaprio To Denzel Washington, Halle Berry & Beyond | From Olivia Colman, Meryl Streep To Bette Davis & Beyond
– In the 32nd Year Of His Career, Keanu Reeves' Face Continues To Reign After Launching Movies Earning Over $4.3 Billion In Total – "John Wick", "Toy Story 4", "Matrix", And Many More
mainstream, mainstream, mainstream, mainstream, mainstream, mainstream, mainstream, mainstream, mainstream, mainstream, mainstream, mainstream, mainstream, mainstream, mainstream, mainstream, mainstream, mainstream, mainstream, mainstream, mainstream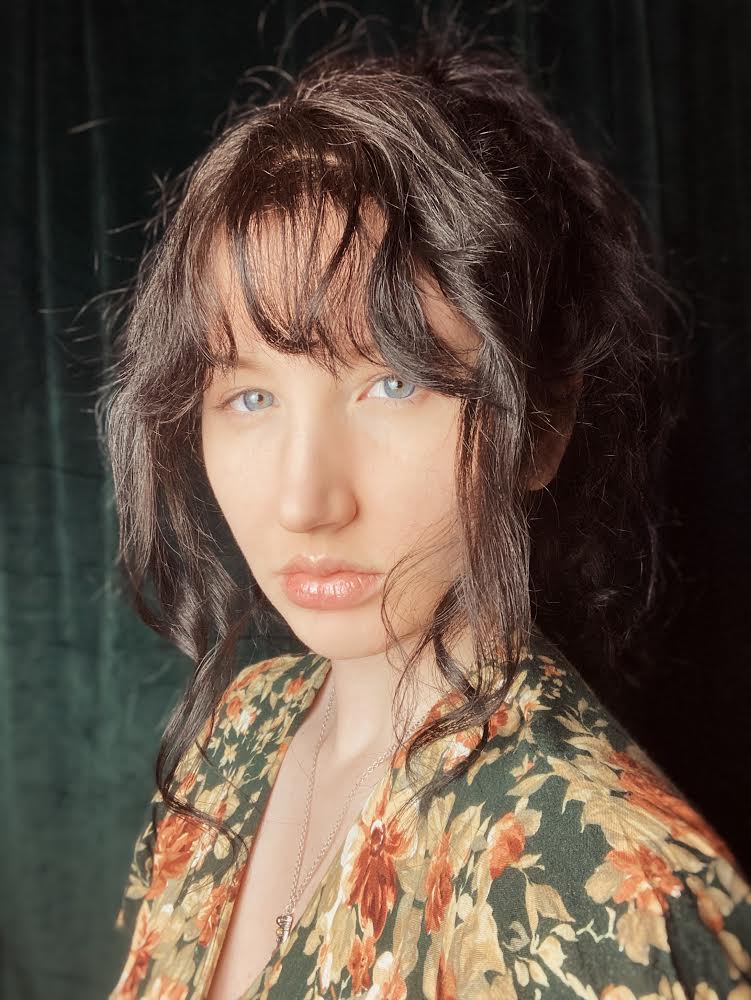 Isabella Brownlee is an experienced writer, video editor and filmmaker. She is currently a writer for Hollywood Insider, focusing on detailed and thought-provoking film reviews and articles discussing truth and impact in the film industry. Driven by self-awareness and unique perspectives, she takes utmost pride in providing others with emotionally impacted knowledge about the film industry. As a writer, her main goal is to connect with the audience and those who find themselves in the back of the bleachers unknown to anyone but beautifully aware of the world. In addition to her primary job functions, Isabella creates and edits videos/films personally and professionally. Aligning with Hollywood Insider's mission of sharing impactful and influential content, Isabella hopes to enrich her readers with positivity and truth.