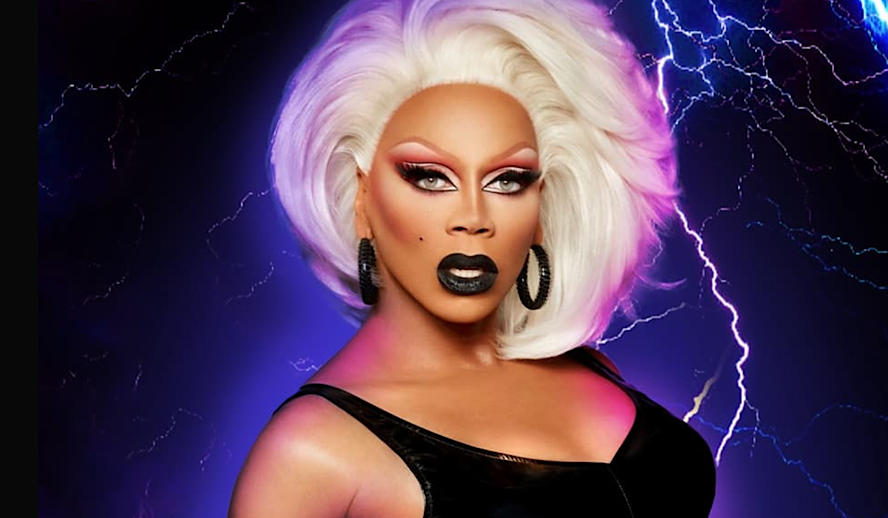 Photo: 'RuPaul's Drag Race: UK vs The World'
The world cannot get enough of drag. More specifically, the world cannot get enough of 'RuPaul's Drag Race' (aka 'RPDR'). The drag competition show pioneered by the World's First Drag Superstar, RuPaul, has branched off and taken on every corner of the earth, with 14 American seasons, nine international spin-offs (soon to be 11), a Vegas show, a World Tour, three annual conventions, dozens of American spin-offs, and 19 Emmys. 
And ever since the first international season premiered – 'RuPaul's Drag Race Thailand', February of 2018 – fans have been asking for an international All Stars! And with each new branch of the franchise, the requests got louder and louder. Finally, in December of last year, we got our wish: 'RuPaul's Drag Race' is having its very first international season.
'UK vs. The World' features nine queens from five different branches of the show, with three queens from the UK, two from the US, two from Canada, one from Holland, and one from Thailand. The first episode premiered on February 1st, coinciding with BBC Three's return to prime time TV.
However, the season has made some questionable choices. We're two episodes in, so let's get into the show's format, host country, cast, and the prizes (or lack thereof).
Related article: EXCLUSIVE: 'Dune' Full Commentary, Reactions, Making Of – Timothee Chalamet, Zendaya, Oscar Isaac
Related article: 'No Time to Die' Full Commentary, Behind the Scenes & Reactions, Daniel Craig, Rami Malek, Bond
Related article: 'In the Heights' Full Commentary & Behind the Scenes +  Reactions – Lin Manuel Miranda, John M. Chu
Related article: All Best Actor/Actress Speeches From The Beginning Of Oscars 1929-2019 | Hollywood Insider
Related article: 'House of Gucci' Full Commentary & Behind the Scenes – Lady Gaga, Adam Driver, Jared Leto, Al Pacino
A Quick Overview of Some 'Drag Race' Slang
Just like in my previous article on 'Drag Race', here is a brief overview of some drag queen and 'RPDR' slang to help unfamiliar readers:
Beat: Having a flawless makeup look. The term references the motion of constantly dabbing makeup onto the face. "Hunny, my face is beat!"
Boots: A verbal exclamation point. i.e. "My face was painted, boots!"
Camp/Campy: Over-the-top drag that is overly exaggerated female impersonation, often focused on comedy. "My look tonight is very camp: I'm wearing a pasta dress with meatballs as my hat."
Glamazon: A tall, glamorous woman/drag queen. "She was a 6'4 glamazon. She's a phenomenon." 
Lewk: A variation of the word "look", like a fashion look. i.e. "This lewk is fierce."
Lip sync/Lip syncing: To move your lips in synchronization with a song. i.e. "No one can beat CoCo Montrese in a lip-sync! No way."
Lip sync for ____:
"Lip-sync for your life" Means lip-syncing to get out of the bottom two. "Bob and Derrick had to lip-sync for their lives after their terrible runway lewks!"
"Lip-sync for the win" means lip-syncing to win out of the top two queens. "Symone and Olivia lip-synced for the win after two amazing runway shows"
"Lip sync for the world" Means the top two queens of the international All Stars have to lip-sync for the win. "It is time for you to lip-sync for the world!!"
Maxi Challenge: The main challenge of the week: Acting, dancing, making looks, etc.
Mini Challenge: The smaller challenge of the week that the queens participate in to win smaller prizes or the opportunity to lead a challenge
Mug: A person's face. i.e.  "My mug is gorgeous."
Read/To read: A catty and playful way to insult someone. i.e. "My knees are ashy and Z read me for that!"
Shade: To insult passively. Showing subtle disgust for something verbally or non verbally. i.e. "Z threw shade at A when A called Z's drag 'basic'."
Shantay, you stay and sashay away: When RuPaul chooses the bottom queens, the two must lip sync for their lives before Ru can make her final decision. When she declares the winner, she calls their name and follows it up with "Shantay, you stay." When she addresses the loser, she calls their name and says, "Sashay away." i.e. "A, sashay, you stay. Z, sashay away."
Sick'ning: To be amazing and really hot. "A's mug is sick'ning!" 
Slay: To be on point, to win, to be outstanding or the best. "I'm gonna slay this competition"
Tuck: When a queen pulls back their genitals to create the illusion of having a vagina, often held together by duct tape and pantyhose. "My tuck is too tight. I need to untuck!"
Werk: To strut down a runway, work your body, or serve a look. i.e. "You betta werk!"
Related article: Bisexual Erasure: Where is the 'B' in LGBTQ? 
Related article: Kristen Stewart's 'Happiest Season' is A Major Win with Central LGBTQ Couple in a Christmas Movie
The Werk Room: Where the queens first enter, do their makeup, and get ready for the main challenges. "When I entered the Werk Room for the first time I was gagged. I can't believe I made it to 'Drag Race'!"
For more of the 'RPDR' dictionary, check out the RuPaul's Drag Race Fandom website!
All Stars Rules Are in Effect: What Are They and What Does That Mean? 
Since 'RuPaul's Drag Race All Stars' season 2, power was put into the hands of the competitors. In regular seasons, the judges give critiques to each competitor and declare top and bottom queens. Out of the top queens, RuPaul chooses one or more winners, and the bottom two (or one-time bottom six) would have to lip-sync for their lives. At the end of the battle, RuPaul would declare a winner and a loser, sending the fallen queen home. 
But in 'All Stars', RuPaul still critiques the queens and declares tops and bottoms, but it's not the bottoms who lip-sync, and RuPaul doesn't decide who gets to stay. Instead, RuPaul declares two top All Stars who lip sync for the win. The winner of the lip sync receives a $5,000 prize, and the power to eliminate one of their competitors who were placed at the bottom. 
Related article: EVOLUTION: Every Henry Cavill Role From 2001 to 2021, All Performances Exceptionally Poignant
Related article: EVOLUTION: Every Chris Evans Role From 1997 to 2020, All Performances Exceptionally Poignant
Queens in the All Stars seasons have taken to different strategies. Some queens decide to eliminate based on the judges' critiques, others based on alliances/friendships, and some choose to eliminate their biggest competition. 
This rule has come under major scrutiny in the virtual fanbase. Many queens and fans alike have believed this twist makes the game unfair since a winner of a challenge can eliminate a frontrunner who happens to land in the bottom. For example, Naomi Smalls of 'All Stars 4' eliminated Manila Luzon, even though this was Manila's first time in the bottom, and she had won three challenges.
A common argument against sending well-performing queens home well is that if you eliminate everyone who is excelling in the competition, you won't be beating the best you'll just be eliminating your way to the top. But, if you keep winning challenges and lip-syncs and get the power to eliminate whoever you want, is that not beating the best?
Personally, I'm not sure how I feel about 'All Star' rules. On one hand, I do think it's a good twist that forces the competitors to think even more strategically than on a regular season. But on the other hand, what is the point of judges if the queens are just going to judge each other?
Because 'UK vs. The World' is (technically) a season of All Stars, the queens have been sentenced to All Stars rules. There will be alliances formed, heartbroken competitors, and lots of pleading for lives. But this time, there will be no cash prizes.
Related article: Marvel/DC LGBTQ Representation: Will Bisexual Star-Lord Amount to More Gay Superheroes on the Big Screen?
Related article: 2020: An Outstanding Year for LGBTQ Representation Against All Odds
No Cash Money, Henny
As an American, I'm used to every reality competition show rewarding their winners with "cash" prizes: 'Survivor', 'America's Got Talent', 'The Amazing Race', 'Top Chef', 'Ink Master', and 'RuPaul's Drag Race', all give their finalist at least $100,000 (before taxes), sometimes accompanied by deals with magazines, gifts from businesses, and more.
Whether it be in Baht, euro, CLP, or Dollar, each 'Drag Race' international series have a cash  prize gifted to the winner. And in some cases, especially in the US, mini and maxi challenge wins are rewarded with money (from $1,000 to $5,000 not included sponsored prizes), Miss Congeniality gets a bag, and contestants are given a gratuity from sponsors. 
As well as fighting to be America's Next Drag Superstar, "The winner of 'RuPaul's Drag Race' will receive a one-year supply of Anastasia Beverly Hills Cosmetics and a grand prize of $100,000." At least these are the prizes for season 14. The money is such a big deal that queens have repeated it throughout the competition as a means of motivation. But in the UK, it's a different story.
When 'Drag Race UK' series one premiered, many Americans like myself were shocked to learn that the queens would not be winning any money. Not only that, but the winners would not get their lifetime/year's supply of makeup cosmetics. Instead, UK queens were fighting for the title of the UK's Next Drag Superstar, a crown and scepter, and their own show filmed for WOWPresents in Hollywood. And rather than winning money for their challenge wins, they get Ru Peter badges – which is a play on Blue Peter badges.
Related article: #metoo Revolution: Powerful Questions That Need Answers
Related article: FACT-CHECKED Series: Timothee Chalamet and 32 Facts about The Young Superstar
In a GayTimes article, writer Lewis Corner shed some light on the prize change. "Because ['RPDR UK'] is produced by BBC Three, it means it is funded with public money from the license fee and therefore it's likely the decision was made that they cannot justify £100,000 prize money giveaways." On the BBC website under "Guidelines", it is explicitly stated that "No programme on a BBC publicly funded service may be sponsored," and that shows "must not be run with the aim of making a profit for the sponsor or its partners."
So, just like 'The Great British Baking Show' the prize is mostly the title and the potential monetization that comes with it. Many winners of the 'Baking Show' have gone on to own their own bakeries, and many 'Drag Race UK' contestants have gained popularity they never expected: Previous contestants have gone on world tours, gained Instagram followers, and packed pubs with their presence. The show is so successful that being a competitor on any 'RPDR' spin-off is a gateway to success. The prize, really, is getting on the show. 
'RuPaul's Drag Race: UK vs The World' vs Just an International All Stars
When the international season was announced, I wasn't the only fan confused as to why I was seeing 'UK vs the World' on my screen, rather than something like 'RuPaul's Drag Race International All Stars'. It's true, that name had never been confirmed, but many fans thought the point of an international season was to highlight queens of any country, not pit one country against all the rest.
On the initial Instagram post on dragraceukbbc, fans took to the comments with both complaints and with excitement. One person wrote, "I wish they'd do a proper international drag race season and not have it be 'Uk vs the world,' which seems like a strange concept… I love the cast. It's the concept I don't understand." While others backed them up, one fan offered another approach, "…it's shot in England and all the guest judges will be British so they are very much the host country. Realistically they aren't gonna have the budget/time to make it fully, neutrally international so this is a good compromise."
And that response isn't too far off from what the 'Drag Race' franchise seems to be doing. On the day of the show's premiere, dragraceukbbc posted another teaser video, where RuPaul refers to the UK as the competition's "host nation." So, with this information, it's not unreasonable to think that any upcoming multinational seasons will be based in other countries with a 'Drag Race' spin-off, i.e. Thailand, Australia, Spain, etc.
Related article: MUST WATCH – The Hollywood Insider's CEO Pritan Ambroase's Love Letter to Black Lives Matter – VIDEO
Subscribe to The Hollywood Insider's YouTube Channel, by clicking here.
So, if there are all of these spin-off locations, why is the UK the spot for their international debut? Well, it's possible that RuPaul and co. wanted to kill two birds with one stone.
In March 2021, RuPaul and Michelle Visage were filming both 'Drag Race UK' series three 'UK vs. the World' in Manchester. During an episode of 'Hot Goss', season 4 contestant Willam shared that one episode would be filmed one per day, while most 'Drag Race' episodes are filmed over the course of two/three days. After spilling this tea, Willam guessed that the crammed schedule was in play because "Ru had to film something else right after, I guess the international season?"
No one from the series has confirmed Willam's claims. But with 'Drag Race' in high demand, I wouldn't be surprised if the quality of some seasons suffered because two were being filmed at once. Last year alone, nine 'RPDR' shows aired, two of which were from the UK series. That's a lotta drag and a lotta Ru!
There were plenty of other judges available to host the international season: Brooke Lynn Hytes from Canada, Supremme de Luxe from Spain, and Fred Van Leer from Holland are all fully capable hosts. But with Michelle Visage and RuPaul as judges of the US, UK, and Australia branches, and with RuPaul being the host and creator of the entire franchise, it only felt appropriate to have the dynamic duo host the first multinational All Stars. 
Related article: It Takes a Village, Review of Netflix's 'Jewel's Catch One' – LGBTQ Documentary
Related article: Javicia Leslie – The First Black Batwoman to Empower Young Black Girls & LGBTQ People
A Diverse Show That Isn't So Diverse
In this global All Stars, only three non-White contestants are featured: Jujubee, Mo Hart, and Pangina Heals, two of which are from The United States. It was not only disheartening but shocking to see so few people of color represented on this stage.
Three of the international spin-offs have been based in POC countries: Thailand, Chili, and Spain. And disappointingly, we are only seeing one representative from one of these countries.
But it's not like there is a lack of queer people of color to choose from in this franchise. In many of the shows, despite which country they're in, there have been indigenous queens, Black queens, Asian queens, Indian queens, Middle Eastern queens – There are plenty of non-White competitors that could have made it on this global stage. 
Related article: Why Queen Elizabeth II Is One Of The Greatest Monarchs | Her Majesty Queen Elizabeth II of United Queendom of Great Britain & Northern Ireland (Video Insight)
Limited Time Offer – FREE Subscription to The Hollywood Insider
Click here to read more on The Hollywood Insider's vision, values and mission statement here – Media has the responsibility to better our world – The Hollywood Insider fully focuses on substance and meaningful entertainment, against gossip and scandal, by combining entertainment, education, and philanthropy.
'UK vs. The World' doesn't feature any trans queens either, an issue that is not new to the franchise. But with the rise in trans representation on the show (i.e. Kerri Colby and Kornbread, on season 14, Gottmik on 13, Sonique winning 'All Stars 6', and Angele Anang and Vanessa Van Cartier winning Thailand and Holland respectively), I was hoping this international battle would include members of the trans family.
It is wonderful that Blu Hydrangea is not only representing Northern Ireland with their drag but the gender-fluid community as well. And in the most recent episode, Cheryl Hole also disclosed that she has questioned her gender identity. But I look forward to the day that a non-binary/trans queen being on the show isn't something we just hope for, but something we expect and know is coming.
Now, let's get into this cast!
"Stunning. Class." Representing the UK
,
Baga Chipz. 
Member of the Frock Destroyers and 'Drag Race UK' season one alum Baga Chipz made her way onto the screen. Rather than entering the Werk Room, like most seasons, the international divas are revealed on the main stage one by one. And Chipz was our first entrant.
Related article: A Tribute to Keith Haring: The Magnificent Artist and LGBTQ Icon
Related article: HBO Max Celebrates Queer Love in the Face of Tragedy in Latest LGBTQ Masterpiece 'It's a Sin'
She walked in with a beat mug, a cheeky grin, and a white dress and crown, paying homage to Princess Di. In her opening line, she sang part of her Frock Destroyer verse, finishing it off with, "It's me! The People's Princess." And, as the episodes progress, it looks like she believes that.
Chipz was very charming on her season. Her goofy, campy persona won her three Ru Peter badges and made her a second runner-up in her season. The girl group from her original season, the Frock Destroyers, is made up of her, first runner-up Divina De Campo, and Miss Congeniality Blu Hydrangea. The three have toured the world and released music outside of the show, which has helped her spread her chipz everywhere.
And although she is in a group called Frock Destroyers, Baga seems to struggle with finding and making decent fits for herself. Her sense of style always leaves something to be desired. But she doesn't seem worried about it one bit. And maybe she shouldn't be! Maybe she knows that the key to succeeding is to get on Ru's good side with a Ru-pealing (appealing) personality so it doesn't matter if you can't make a frock or always sing on time.
Charm and personality are very important in the 'Drag Race' universe, and I don't knock anyone for flaunting them if they've got it. But it is disappointing to see Baga on the big stage once again and not see any real development in her sense of style. So far, the biggest change I've seen is the boost in her ego that miraculously makes her both more and less adorable at the same time. Sadly, I don't know if Baga's gotten "much betta", but I'm not gonna turn down another Baga Chipz.
Related article: The Hollywood Insider's CEO Pritan Ambroase: "The Importance of Venice Film Festival as the Protector of Cinema"
Related article: The Masters of Cinema Archives: The Hollywood Insider Pays Tribute to 'La Vie En Rose', Exclusive Interview with Director Olivier Dahan
Related article: – Want GUARANTEED SUCCESS? Remove these ten words from your vocabulary| Transform your life INSTANTLY
"Belfast and Furious" Representing the UK, Blue Hydrangea
Our second queen to enter is the Northern Irish member of the Frock Destroyers, Blu Hydrangea. Living up to the name, the 25-year-old Belfast native walked in blue in the face, with a blue bodysuit underneath a neon yellow "creature" outfit by Eda Yorulmazoglu (and hair by Wig Chapel). She's back in all of her cartoonish, artistic glory.
In her season, Blu was known for their creative runway lewks, a surprising potty mouth, and youthful innocence that made her effortlessly honest. In an interview post-season one, Blu shared the experience of being in the room with older queens who were winning challenges. "I [was looking at] all the girls with badges – and they were just going balls-to-the-wall. They weren't afraid of putting it all out there, and I felt like I was hiding behind my shyness and fear of embarrassing myself…[But] I might as well do it and try and be proud of myself."
And her shyness seems to have taken a back seat! In the first two episodes, Blu has confronted Mo Heart, called out both Cheryl and Baga during the sewing challenge, stirred the pot with Jimbo, and performed a smashing talent show, all while smiling and being cute as a button.
"I hope I get to meet some of my ['Drag Race'] idols," she shared in the Meet the Queens video, "and then have to send them home 'cause the old Blu would have never had the balls. But this Blu, look, I'm covered in balls."
So far, Hydrangea has been painting the world blue, having fun, and giving it her all. And, personally, her promo lewk for this season was my favorite. Go Blu!
Related article: Love Wins at Hallmark Channel with LGBTQ Storylines in Holiday Movies
Related article: 'The Last of Us Part 2': One of The Best Video Games with LGBTQ+ Characters
"Not Threatened" Representing the UK, Cheryl Hole
The third and final UK queen to walk onto the main stage is Queen of Essex, Cheryl "Chez" Hole. Stomping down the runway in a bedazzled fuscia and nude leotard with a mountain of magenta feathers on her shoulders, Hole declares to the world that she is "ready for another season of me… doing mediocre!" (In reference to a comment made on her season)
Well, "mediocre" may or may not be the right word. Cheryl definitely has her niche: She is a great dancer with a silly personality, a girl group expert, and a true diva, reminiscent of 'Drag Race' superstar Alyssa Edwards. And, to all you Edwards fans out there, Alyssa confirmed that she thinks the comparison is flattering.
Related article: A Tribute to Laverne Cox: The Trailblazing Trans Icon Who Changed the Face of Entertainment
Related article: The Curious Case of Martin Scorsese's 'Port Authority': The Transexual Representation Film You've Never Heard of
When it comes to 'Drag Race' standards, her fashion does have room for improvement. Yes, her entrance lewk is stoned head to toe, but it was, still, a leotard, a classic big no-no on 'RPDR'. And her season one lewks were not slaying the competition either. But as a dancing queen, it makes sense her focus would be on comfort rather than style, and that her default shoe was a black thigh high. Her looks were never too conceptual, but they weren't off the rack either. So, Chez may be mediocre, but she looks great doing it!
On her original series, Cheryl Hole proved to be a lip-sync assassin, sending home two of her fellow queens, including this season's Blu Hydrangea (The drama! Just kidding, they're friends). But everyone was always a good sport with her. After her elimination, Cheryl made sure to keep up her good spirits. "I had such a great time and I made the judges laugh," she shared in a message to 'Drag Race Australia', "So I was like 'let's leave, making them laugh even more!'… I just wanted to leave what is the heart and soul of Cheryl Hole…"
For this season, you can expect her optimism, her death drops, and her self-aware mediocrity. 
Related article: The Independence of Carl Nassib: The First Openly Gay NFL Player – A Touchdown For The LGBTQ+ Community
Related article: Five LGBTQ+ Movies to Watch with Pride Whether its June or Not | Continue Pride Beyond June
"Dutch Courage" Representing Holland, Janey Jacké
The gorgeous Dutch runner-up Janey Jacké came onto this season looking, in my opinion, flat. She had a straight blue wig on, a simple, latex blue bodysuit, and boots, none of which were particularly exciting. I thought, "Wow! She looks really pretty!" but nothing else about the look had any substance for me. So I dismissed her. What a fool am I!
Truth be told, I have not watched 'Drag Race Holland'. But when I saw this look, I had to go back and check out what she'd served. There's no way Ru would have invited her onto this stage if this is what she'd been giving on her season. And honey, she's got some goooood taste.
For her season, Jacké brought looks created by designers Dung & Dirk that slayed the house down boots. Mama. Yes. God. Like in this season, her entrance look for Holland was, not bad, but a little basic in comparison to everything else she served. But she ended up winning two Maxi challenges and being season one's first runner-up. Mama, it's lookin' like we've got a strategic queen on our hands. 
Although Jacké shared in her Meet the Queens that she doesn't have a weakness, her first episode was, well, pretty weak. But evident by her Rusical win on her season, Jacké is a natural performer. When it comes to the Werk Room, though, there's no acting. Jacké gives it to her sisters straight, all tea, no shade. She's so comfortable with herself and so competitive that she doesn't mind saying what she's thinking. She respectfully disagrees, shares her piece, sticks to her guns, and moves on. And this, and the lewk she made in the second episode, is what's making me root for her.
Although she is representing Holland, Janey is on 'UK vs. The World' for herself. And despite the rocky start, I have no doubt that she'll excel in this season.
Related article: Enough is Enough: A Condemnation of Comedy's Abuse of the Trans Community
Related article: Trans Representation in Film, TV & Streaming Must Increase Respectfully
"Simply the Breast" Representing Canada, Jimbo
Oh wow! It's Jimbo! The cartoon-figured drag performer who possibly transcends camp and the world itself. I probably haven't seen a queen on the show this cooky since Tammie Brown. But unlike Tammie, Jimbo can pull not only absurdity but glamor and sex appeal as well. In her own words, "I can be a clown, I can be a glamorous queen and everything in between."
On her season, Jimbo was unapologetically ironic, cartoonish, extreme, and outside the box. She served fantasy after fantasy, confusing and fascinating everyone around her. Jimbo won the Snatch Game and the hearts of thousands of fans, which landed her a special on Wow presents and a place on this global stage.
And so far, she has not disappointed her fans. Bimbo Jimbo has been in the top for both episodes, designed a fantastic lewk, gave birth to ham, and threw it at RuPaul. You read that right, don't overthink it.
It shows the power of Jimbo that in the first couple hours of knowing RuPaul, Jimbo's made her laugh, catch ham, and shower her with praise. Jimbo marches to the beat of her own drum and has almost everyone marching with her.
Related article: Pride Month: Hollywood Insider Pays Tribute To LGBTQ Films 1918-Now
Related article: Video: What's Your Message To LGBTQ People Disowned By Parents?
However, there was a misstep on her part in the first episode: For the "I'm a winner" runway, Jimbo came out in a custom Diego Montoya, dressed as an elaborate black and white queen chess piece. The lewk was completely flawless, from the long, draping sleeves to the white facekini. Unfortunately, underneath the facekini, Jimbo had chosen to paint her entire face black.
There was some discourse online on whether or not this was Black face. If someone was coming into this season not knowing who Jimbo is, I can understand that thought. But I don't believe it had anything to do with minstrelsy. Jimbo has been known to beat her face in strange ways, and I'm sure she just wanted to fit the theme of her lewk. But that does not defend the choice. Even if you're coming from an artistic place with no malice in mind, it is always important to consider the implications of your choices. Was the black paint necessary? No. In fact, for her post-production photoshoot of the look, she changed it to a white paint with a red lip, which actually balanced out the look even more.
Related article: Valentina Sampaio: Sports Illustrated Swimsuit's First Trans Model Rejoices
Related article: My Story Trying to Walk Away from Harry Potter, JK Rowling, Her Transphobic Views
I hope she learned from this decision and recognizes the importance of taking a second look at the mirror. But aside from this misjudgment, Jimbo is looking like the queen to beat.
"Sweet & Sour" Representing Canada, Lemon
Our second Canadian queen is the shady and sweet rapstress Lemon from season one of 'Canada's Drag Race'. Coming in with two Maxi challenge wins, a hit single with Priyanka, and a collaboration with Sasha Velour, the 25-year-old seemed unstoppable.
Lemon had only started doing drag a year before her 'Drag Race' debut, but as a professional ballet dancer, she kicked and split the house down all the way until her elimination. "On my season, I came in as a dancing diva and ended up dominating in these comedy challenges," she said, "So, I don't know if you'll remember me as a little dancer, as a little fanny gal, but guess what [hun]? I'm all of the above."
Lemon walked onto the main stage in yellow Florence D'Lee couture, showcasing her legs and style elevation, hoping to show the world her versatility. She stomped in ready for battle. And she delivered, then didn't deliver, and then delivered again.
Related article: The (Hopeful) Future of Telling LGBTQ Stories Progressively
Related article: WATCH: Would A President's Sexuality Matter To You? A Lesbian, Gay, LGBTQ President? Pete Buttigieg? – Hollywood Insider's "Messages From America" – Episode 3
In her talent show, she left much to be desired. Of course, her dance moves are sick'ning and her b*tch track was fye, but she lacked the effervescence of what we came to love on her season. She was wearing an obscenely basic wig and did a trick similar to Aja's on 'All Stars 3'. There's nothing wrong with showing off your skills, but if you're going to show up a former competitor, you gotta do it better than they did and back it up with something 100% more captivating.
I will say, if you're coming in expecting the same exact zest from her previous season, you may be a little disappointed.
"Drag Master" Representing Thailand, Pangina Heals
You've probably seen that lip-sync battle clip of a queen performing to Lady Gaga's "Telephone", doing three cartwheels in a row, falling into a split like she's made of jelly, showing off camp, flexibility, and beauty all at once. That queen is Pangina Heals.
Pangina's relationship with the 'Drag Race' franchise is different from her competitors. She became indoctrinated into the family as a co-host of the Thailand spin-off and is now the first judge to ever become a contestant. This is her official debut as a Ru Girl!
As previously mentioned, each 'Drag Race' branch has one judge who is a drag performer. And each episode, just like RuPaul, walks down the runway and showcases their fantastic lewk for the episode. And although she's displayed the versatility and meticulousness of her garments, her international sisters speculated that Pangina may not be up to the task of competing after spending two seasons just "sitting there and [looking] pretty." 
Related article:  'Mayor Pete': The Impersonal Illusion of U.S. Transportation Secretary Pete Buttigieg
Related article: 'Harry Potter' Stars LOUDLY Support Trans Lives Silencing J.K. Rowling
If I were about to compete with a 'Drag Race' judge, I would be shaking in my boots. They don't just pick random queens to judge! Pangina is the RuPaul of Thailand and, arguably, Asia's most famous drag performer. Before her job as a co-host, Heals won competitions, became the queen of "waacking", been featured in publications, and has formerly competed in other reality shows. So, she's no stranger to any of this.
Something that could be Pangina's downfall is her desire to help everyone. During this season's design challenge, she was fixing up another queen's outfit because she wants everyone to look the best they can. I completely understand wanting to play fair and have everyone at their best, but we've seen great frontrunners fall behind because they've helped other queens too much. Pangina, put Heals first!
Coming in as an outsider, the queens had no idea what was in store for them. Heals said, "I know what they can do, but they don't know what I can do," which is a pretty awesome way to walk into the competition! Be underestimated, be unexpected, and then take home the gold. So far, everyone is just trying to nip at Pangina's heels.
Related article: LGBTQ+ Representation in Film/TV: From The First Romantic Film in 1919 Based On A Gay Love Story To Where We Must Go
Related article: The Rise and Journey of Lisa Vanderpump: Reality Television Queen and Long-Time Activist
"Artist FKA Monique Heart" Representing the US, Mo Heart
The artist formerly known on season 10 and 'All Stars 4' as Monique Heart has now rebranded, giving herself the androgynous, two-syllable name Mo Heart. Along with the upgrade of her name, there has definitely been an upgrade in her style. "I feel a little bit more fluid and a little bit more artistic," Heart shared in an interview with Entertainment Weekly,  "I feel this butch man wants to be released, and I just want to unleash him while he wears cosmetics and wigs."
Pretty infamously, Mo Heart's lewks on her first season were not… the best. She lacked the proper funds to complete her visions but was always finishing costumes as she hustled to the runway: Nothing was gonna slow her down.
There was a clear improvement in style on her 'All Stars' appearance, landing her in the top four and winning her three Maxi challenges. And now, for her final 'Drag Race' chapter, Mo has transcended past both of her seasons combined. This is Heart 2.0.
Aside from finally being able to keep her wigs on and amping up the fashion, Mo seems happier. She's adopted a more positive attitude than in previous seasons and looks like she's having more fun. She also is turning out some of the best lewks in the competition, hands down, no question.
Related article: Marsha P. Johnson: 32 Facts on HER Glorious Life, Black Trans Lives Matter
Related article: The Empire of RuPaul's Drag Race: What the New Season of 'Drag Race UK' Predicts for the Queendom
As the only Black queen of the season, Mo is standing strong. She's pulling out sick'ning silhouettes, an understanding of underground queerness, and is shadier than ever. As my original 'All Stars 4' pick for the win, I cannot wait to see her continue to deliver this season.
"Honey, Monique has grown and elevated in so many ways," she said, "and I just can't wait for you all to see it." Trust, we see it, hunny.
"Drag Race OG" Representing the UK, JujuBee… Again
She's back back back back back again: It's Jujubee.
Although this is US sister Mo Heart's third time competing, it's Juju's fourth: She competed on 'Drag Race' US season two, 'All Stars' one and five, and now, 'UK vs. The World'. And, if you count her appearance on the singing competition 'Queen of the Universe', she's been on the 'Drag Race' stages five times. Jujubee has been a part of this show for 12 years. 
In each of her appearances, aside from 'Queen of the Universe', Juju has been a finalist, which feels both impressive and cruel at the same time. In defense of her decision to return, the 'RPDR' veteran said, "If Ru calls you, you answer, and you do exactly what she wants you to do." Well, Juju, you may want to stop answering.
Jujubee isn't the only queen to make two All Star appearances: Latrice Royale, Yara Sofia, Manila Luzon, and Alexis Mateo, are all queens who were part of the first 'All Stars' and came back for a third go at the crown, and with good reason. In the first 'All Stars', the queens had to work in teams, and if one of their team members failed then both of them failed, and they would be put in the bottom and sent home together. Which, looking back, was a dud of a twist. In the newer seasons, the queens only have to worry about themselves.
Jujubee's best performance, in my opinion, was on her third go. She excelled in the comedy challenges, her lewks were fabulous, and she won her first Maxi challenge. If it weren't for Shea Couleé, she probably would have won that season.
Her success in previous competitions came from her excellent reading skills, her upbeat personality, comedy, and ability to sell anything on the runway. But this season, her runways have been lackluster, and she doesn't have the same fire she did the previous three seasons. With all of her success outside the show, why did she decide to come back? And if she's gonna come back a fourth time, why isn't she showing up? As the judges said, where's the real Jujubee?
Related article: Queer Joy Takes Slays in Brand New Season of Global Phenomenon 'RuPaul's Drag Race'
Related article: Euphoria Season 2 Episode 1: The Drama is Back on HBO With Recap of Season 1
Worth the Watch and Worth the Wait
I know I've shared some grievances and kvetched, but this season is still definitely worth the watch.
One of the best parts of the RuPaul franchise has been watching different kinds of queerness come together to celebrate this epic art form. Oftentimes, different cultures will clash in the Werk Room, with Indigenous contestants meeting loud New Yorkers, Jamaican queens going head to head with Puerto Ricans, club kids battling pageant queens, etc. But the big difference between a regular season and 'UK vs The World' is the exciting mashup of the different branches crossing paths. It's like our own gay version of the Marvel Universe making a movie with all the characters (IDK I've never seen those movies, but I think you get the idea). 
'UK vs the World' comes out every Tuesday on wowpresentsplus.com and BBC Three. Join in the collision of these multinational all stars!
By Z Murphy
Click here to read The Hollywood Insider's CEO Pritan Ambroase's love letter to Cinema, TV and Media. An excerpt from the love letter: The Hollywood Insider's CEO/editor-in-chief Pritan Ambroase affirms, "We have the space and time for all your stories, no matter who/what/where you are. Media/Cinema/TV have a responsibility to better the world and The Hollywood Insider will continue to do so. Talent, diversity and authenticity matter in Cinema/TV, media and storytelling. In fact, I reckon that we should announce "talent-diversity-authenticity-storytelling-Cinema-Oscars-Academy-Awards" as synonyms of each other. We show respect to talent and stories regardless of their skin color, race, gender, sexuality, religion, nationality, etc., thus allowing authenticity into this system just by something as simple as accepting and showing respect to the human species' factual diversity. We become greater just by respecting and appreciating talent in all its shapes, sizes, and forms. Award winners, which includes nominees, must be chosen on the greatness of their talent ALONE.
I am sure I am speaking for a multitude of Cinema lovers all over the world when I speak of the following sentiments that this medium of art has blessed me with. Cinema taught me about our world, at times in English and at times through the beautiful one-inch bar of subtitles. I learned from the stories in the global movies that we are all alike across all borders. Remember that one of the best symbols of many great civilizations and their prosperity has been the art they have left behind. This art can be in the form of paintings, sculptures, architecture, writings, inventions, etc. For our modern society, Cinema happens to be one of them. Cinema is more than just a form of entertainment, it is an integral part of society. I love the world uniting, be it for Cinema, TV. media, art, fashion, sport, etc. Please keep this going full speed."
More Interesting Stories From The Hollywood Insider
– Want GUARANTEED SUCCESS? Remove these ten words from your vocabulary| Transform your life INSTANTLY
– A Tribute to Martin Scorsese: A Complete Analysis of the Life and Career of the Man Who Lives and Breathes Cinema 
– Do you know the hidden messages in 'Call Me By Your Name'? Find out behind the scenes facts in the full commentary and In-depth analysis of the cinematic masterpiece
– A Tribute To The Academy Awards: All Best Actor/Actress Speeches From The Beginning Of Oscars 1929-2019 | From Rami Malek, Leonardo DiCaprio To Denzel Washington, Halle Berry & Beyond | From Olivia Colman, Meryl Streep To Bette Davis & Beyond
– In the 32nd Year Of His Career, Keanu Reeves' Face Continues To Reign After Launching Movies Earning Over $4.3 Billion In Total – "John Wick", "Toy Story 4", "Matrix", And Many More
Uk vs the world, Uk vs the world, Uk vs the world, Uk vs the world, Uk vs the world, Uk vs the world, Uk vs the world, Uk vs the world, Uk vs the world, Uk vs the world, Uk vs the world, Uk vs the world, Uk vs the world, Uk vs the world, Uk vs the world, Uk vs the world, Uk vs the world, Uk vs the world, Uk vs the world, Uk vs the world, Uk vs the world, Uk vs the world, Uk vs the world, Uk vs the world, Uk vs the world, Uk vs the world, Uk vs the world, Uk vs the world, Uk vs the world, Uk vs the world, Uk vs the world, Uk vs the world, Uk vs the world, Uk vs the world, Uk vs the world, Uk vs the world, Uk vs the world, Uk vs the world, Uk vs the world, Uk vs the world, Uk vs the world, Uk vs the world, Uk vs the world, Uk vs the world, Uk vs the world, Uk vs the world, Uk vs the world, Uk vs the world, Uk vs the world, Uk vs the world, Uk vs the world, Uk vs the world, Uk vs the world, Uk vs the world, Uk vs the world, Uk vs the world, Uk vs the world, Uk vs the world, Uk vs the world, Uk vs the world, Uk vs the world, Uk vs the world, Uk vs the world, Uk vs the world, Uk vs the world, Uk vs the world, Uk vs the world, Uk vs the world, Uk vs the world, Uk vs the world, Uk vs the world, Uk vs the world, Uk vs the world, Uk vs the world, Uk vs the world, Uk vs the world, Uk vs the world, Uk vs the world, Uk vs the world, Uk vs the world, Uk vs the world, Uk vs the world, Uk vs the world, Uk vs the world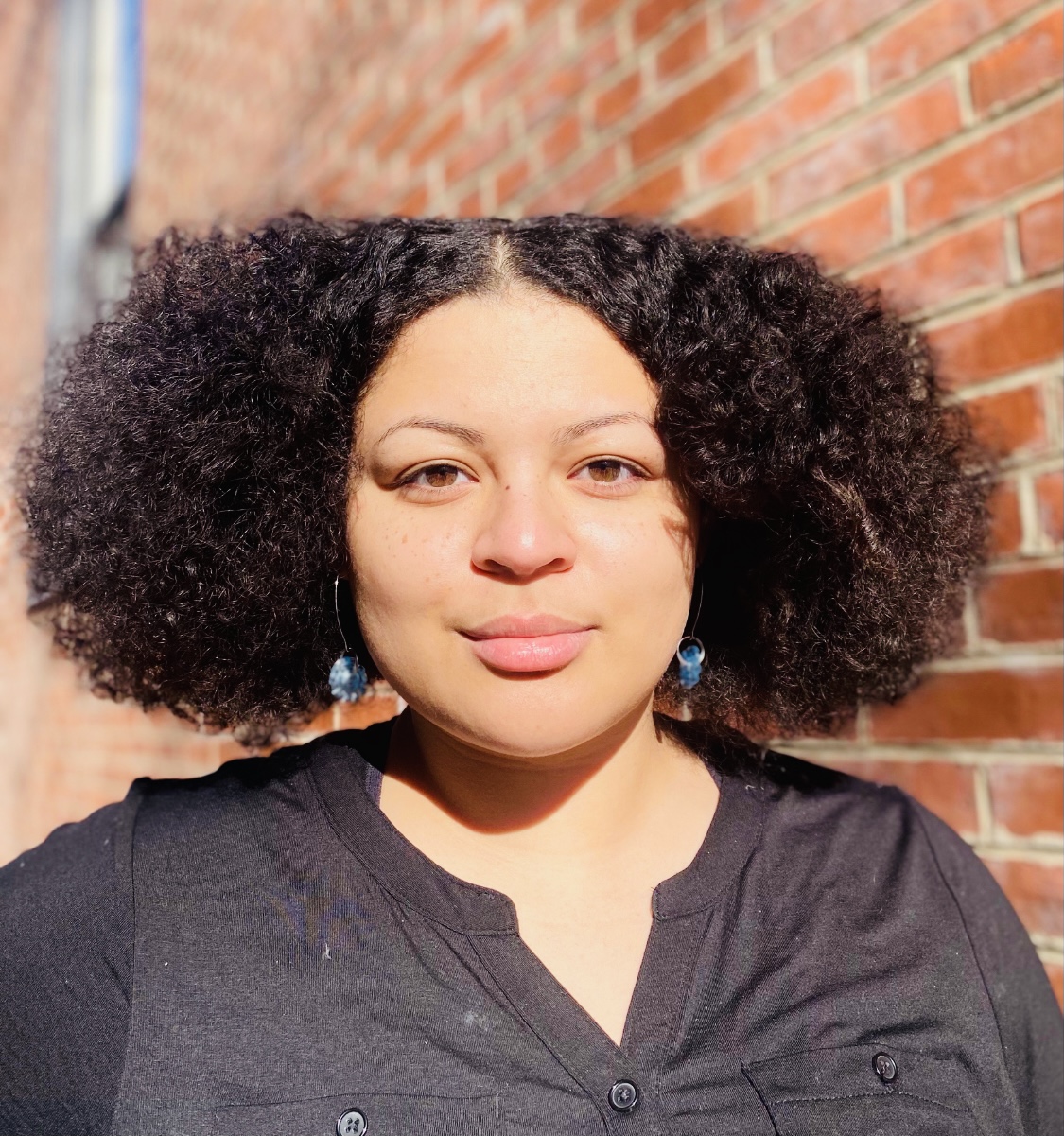 Z Murphy (she/they) has a passion for storytelling. As a queer person of color, Z always aims to challenge their readers to look at art in a new light by putting racial and sexual identities in conversation with pop culture. With this dedication to inspiring respectful and insightful dialogue, Z is thrilled to be a part of the Hollywood Insider cohort, a media network that supports content focused on perceptive exploration rather than gossip.