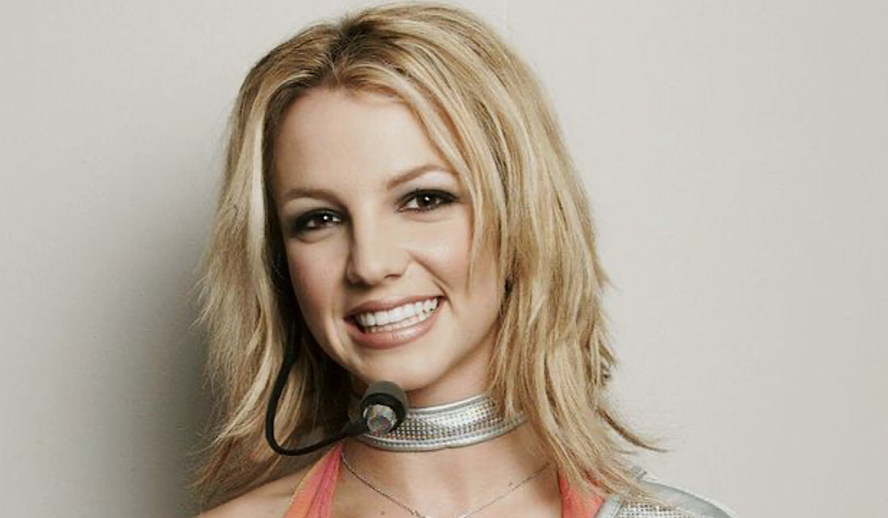 Photo: 'Framing Britney Spears'/FX
The Story of an American Phenomenon Exposed
Journalism has found an invigorating new platform in FX's 'The New York Times Presents,' a gripping docuseries investigating a variety of today's most urgent and fascinating headlines. Having explored salient current events like the story of Breonna Taylor's murder and the Australian wildfire brought on by the climate crisis, 'The New York Times Presents' landed on an unexpected topic in its latest episode, "Framing Britney Spears." Although this episode of the journalistic endeavor does not cover existential threats such as global warming and police brutality against Black people, the story of Spears is shockingly significant in highlighting our culture's capability to abuse even the most empowered of women. From a beloved pop star to a target of the tabloids to the impetus of today's #FreeBritney movement, "Framing Britney Spears" reveals the heartbreaking reality of celebrity culture's toxicity. 
Related article: #FREEBRITNEY Movement to Save Britney Spears: Everything We Know
Related article: The Psychology Behind Cult Fandoms
To understand the full scope of the Spears story, 'The New York Times Presents' begins with some background on the pop singer's monumental and unprecedented rise to superstardom. Coming from the small Louisiana town of Kentwood, Britney was never a shoo-in to be the phenomenon she is today- she had to fight for it. Initiating her aspirations of becoming a singer at 10, Spears's talent was glaring from the onset, prompting her parents to seek out a children's talent agent. Although the Spears family would have to compromise their unstable financial standing to afford Britney the opportunity to strive for stardom, their efforts soon paid off when the young singer landed a spot on Disney's 'Mickey Mouse Club' in 1993. Britney was just one of many to-be-superstars alumni of 'The Mickey Mouse Club,' whose roster includes Justin Timberlake, Christina Aguilera, and Ryan Gosling.
In between Britney's stint on 'The Mickey Mouse Club' and her pop debut in 1998, the Spears family felt the pressure to make ends meet. Britney was not landing many gigs and her father, Jamie, was unable to find a fruitful career of his own, veering from entrepreneurial ventures in various fields like fitness and cooking. Jamie had also spent time in rehabilitation centers due to his ongoing battle with alcoholism, which left Britney with little support from her father during her childhood. Kim Kaiman, the senior director of marketing at Jive Records, who worked on Britney's early hits expanded on how she viewed the relationship between Britney and Jamie with a short anecdote, "The only thing Jamie ever said to me was, 'My daughter's gonna be so rich, she's gonna buy me a boat.' That's all I'm gonna say about Jamie." While his intentions may not have originated from the noblest of places, Jamie's prophecy of his daughter's success was nevertheless on the money.
Related article: MUST WATCH – Hollywood Insider's CEO Pritan Ambroase's Love Letter to Black Lives Matter – VIDEO
Subscribe to Hollywood Insider's YouTube Channel, by clicking here. 
 

 

View this post on Instagram

 
'Framing Britney Spears' – Misogyny Takes Down An Icon
In 1998, Britney released her debut single, "…Baby One More Time," which would climb the global charts, sell millions of copies, and position Spears as the emerging pop star to watch. "Framing Britney Spears" articulates how Spears' lead single was crucial in shaping Britney as accessible to teens listening, as the music video conveyed a young woman who had control of her narrative and sexuality. Additionally, Spears was direct in rejecting notions that she was a puppet as her prosperity in record sales and promotion deals escalated, asserting, "I'm not just some girl who's listening to her manager." 'The New York Times Presents' even accrued testimony of those who worked for Britney on tour, all of whom agreed that Britney was her own boss, claiming the final say on all creative decisions. 
While Spears was prepared for her global domination, the world was still adjusting to a woman enjoying such glorious feats. "Framing Britney Spears" explains how Britney's rise to eminence occurred during the reign of the boy band model, rendering Spears particularly vulnerable to the misogynistic culture of the time. The world's inability to process a woman achieving new heights made itself apparent rather quickly as scrutiny of Britney's sexuality radicalized. Spears was regularly asked inappropriate questions from interviewers, referencing her "underwear" or even her "breasts," expecting her body to be a reflection of their own ideals and desires, not Britney's.
The inherent sexism reached its peak when news of Britney and Justin Timberlake's relationship broke. The power couple became a nation sensation to the point where individuals felt entitled to the personal details of the relationship. "Framing Britney Spears" even includes a snippet of Britney being asked whether or not she actively retained her virginity; the discomfort of the pressured popstar could only be feebly veiled.
Related article: The Power of Positivity: Ikorodu Bois + Chris Hemsworth + Russo Brothers + Sam Hargrave
Limited Time Offer – FREE Subscription to Hollywood Insider
Click here to read more on Hollywood Insider's vision, values and mission statement here – Media has the responsibility to better our world – Hollywood Insider fully focuses on substance and meaningful entertainment, against gossip and scandal, by combining entertainment, education, and philanthropy. 
The tides truly began to turn against Spears when she and Timberlake called it quits, and while both parties had agreed to the split, only Britney faced the brunt of the public's hostility. This was due in part to Justin's decision to own the narrative of the breakup, releasing a piece of music for his single, "Cry Me a River," that staged Spears as an unfaithful heartbreaker, to which "Framing Britney Spears" posits was a "revenge fantasy." In turn, the media's misogynistic culture was quick to embrace Timberlake's story and target Spears as a pariah. In an interview with Diane Sawyer, Britney faced an aggressive attack on her character as Sawyer callously probes Spears on what she did to ruin the relationship with Justin. Sawyer even references a quote from the wife of the then-Maryland Governor, who declared "Really, if I had an opportunity to shoot Britney Spears, I think I would." 
Conservatorship Blocks Britney's Attempt to Reclaim Control
Unfortunately, "Framing Britney Spears" illustrates how the pressure of the media only intensified following the breakup between Spears and Timberlake, as the paparazzi's obsession with Britney could not be quelled. During the time of Spears's infamacy, paparazzi photos of the pop singer would go for around a million dollars each, making her an irresistible target for photographers in need of a paycheck. However, it was not until Spears had her two children that the paparazzi's frenzy hit its stride and Britney's mental health showed public signs of deterioration. With a divorce and child custody battles pending, Britney's mother, Lynn, claimed her daughter was battling with postpartum depression on top of the suffocating pressure of the media. 
Related article: Hollywood Insider's CEO Pritan Ambroase: "The Importance of Venice Film Festival as the Protector of Cinema"
Related article: The Masters of Cinema Archives: Hollywood Insider Pays Tribute to 'La Vie En Rose', Exclusive Interview with Director Olivier Dahan
All of this tension erupted in the perfect storm for Spears, whose breakdown was haphazardly captured by paparazzi in Britney's infamous head-shaving, something that was meant to symbolize the singer's liberation from the expectations of the media. At the time, Spears was mocked for her behavior and not bestowed any sympathy or compassion from a public that preferred to label Britney a lost cause rather than investigate the star's mental health. Britney was soon hospitalized due to vague health concerns under which time Jamie Spears, and the topic of Britney's conservatorship, came into the picture. Although Jamie had never emerged as a part of Britney's life in the public before the question of conservatorship arose, Mr. Spears was successful in his attempt to claim control of Britney's estate and person, basically meaning he had complete control over the pop star's career and medical decisions. "Framing Britney Spears" also points out how a conservatorship is commonly reserved for people of older ages who physically need help taking medicine, not young pop stars who are capable enough to record records and perform Las Vegas residencies.
While Britney herself has largely remained cryptic about her feelings on the conservatorship due to her lack of media engagement in recent years, she has left some clues as to her opinion on the matter. Spears finally broke her silence on the conservatorship for a fleeting moment in MTV's documentary, 'Britney: For the Record.' In this personal scene, Britney stares out her window longingly and holds back tears as she explains, "If that wasn't there I'd feel so liberated and so like myself… They're not really listening to what I'm telling them. It's bad. I'm sad."
Related article: The Biggest Golden Globes 2021 Snubs and Film Upsets
Related article: Video: The Evolution of Scarlett Johansson – All Her Roles & Performances From 1994 to 2021
Social Media Aims to #FreeBritney
For all of the bad social media is responsible for, one thing to be said for it is the liberation it offered Britney Spears. The age of Twitter and Instagram has effectively abolished the need for paparazzi and has allowed Spears to share whatever content she likes whenever she desires. No longer under the stifling constraints of the tabloids, Britney's social media presence is a lighthearted and joyful one; however, many Britney fans today have made a practice of over-analyzing Spears' Instagram posts and now believe not all is as cheery as it appears for the superstar. With sleuths speculating Britney is unable to say anything publicly against her father under the control of the conservatorship, posts in which Spears makes comments such as "I'm a Sagittarius; I love freedom, I love independence," have been deciphered as a call for help. 
This is the onset of the massive #FreeBritney movement which has rallied millions of fans, of whom recently include Sarah Jessica Parker and Kacey Musgraves, advocating for a legal end to Jamie Spears' control of Briney's life and career. "Framing Britney Spears" closes on a fervent group of #FreeBritney protestors gathered outside of a courthouse as a legal battle in which Britney's lawyer attempts to remove Jamie from the conservatorship ensues. Although the judge did not rule to remove Mr. Spears, the #FreeBritney movement lives on, garnering tens of thousands of tweets in support of Britney, indicating this is only the beginning of Spears' battle for her voice. 
Cast: Kim Kaiman, Paris Hilton, Nancy Carson, Britney Spears
Cinematography: Emily Topper | Editors: Geoff O'Brien, Pierre Takal | Director: Samantha Stark | Writer: Liz Day
Producers: Sam Dolnick, Ken Druckerman, Stephanie Preiss, Mary Robertson, Jason Stallman 
An excerpt from the love letter: Hollywood Insider's CEO/editor-in-chief Pritan Ambroase affirms, "Hollywood Insider fully supports the much-needed Black Lives Matter movement. We are actively, physically and digitally a part of this global movement. We will continue reporting on this major issue of police brutality and legal murders of Black people to hold the system accountable. We will continue reporting on this major issue with kindness and respect to all Black people, as each and every one of them are seen and heard. Just a reminder, that the Black Lives Matter movement is about more than just police brutality and extends into banking, housing, education, medical, infrastructure, etc. We have the space and time for all your stories. We believe in peaceful/non-violent protests and I would like to request the rest of media to focus on 95% of the protests that are peaceful and working effectively with positive changes happening daily. Media has a responsibility to better the world and Hollywood Insider will continue to do so."
Ways to support Black Lives Matter Movement to end systemic racism
– Do you know the hidden messages in 'Call Me By Your Name'? Find out behind the scenes facts in the full commentary and In-depth analysis of the cinematic masterpiece
– A Tribute To The Academy Awards: All Best Actor/Actress Speeches From The Beginning Of Oscars 1929-2019 | From Rami Malek, Leonardo DiCaprio To Denzel Washington, Halle Berry & Beyond | From Olivia Colman, Meryl Streep To Bette Davis & Beyond
– In the 32nd Year Of His Career, Keanu Reeves' Face Continues To Reign After Launching Movies Earning Over $4.3 Billion In Total – "John Wick", "Toy Story 4", "Matrix", And Many More
britney spears, britney spears, britney spears, britney spears, britney spears, britney spears, britney spears, britney spears, britney spears, britney spears, britney spears, britney spears, britney spears, britney spears, britney spears, britney spears, britney spears, britney spears, britney spears, britney spears, britney spears, britney spears, britney spears, britney spears, britney spears, britney spears, britney spears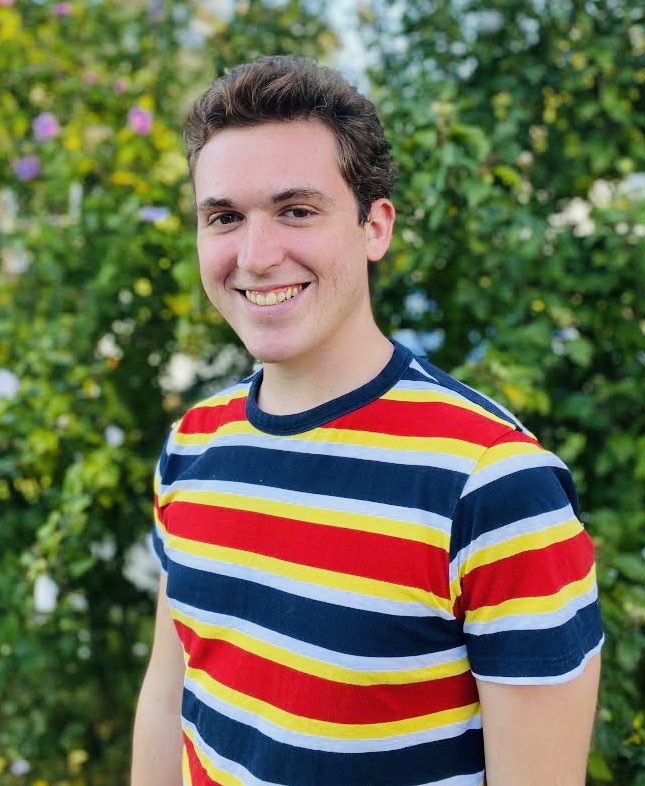 Christopher Davis is an entertainment enthusiast dedicated to the diverse and ever-expanding terrain of film and television. He is eager to examine entertainment that pushes the boundaries of the screen and offers new texture to popular culture altogether. Christopher is excited to write for Hollywood Insider, where he is encouraged to engage in factual and substance-based discourse. Christopher finds inspiration in media that is compelling to consume, sparks progress and evokes compassion.