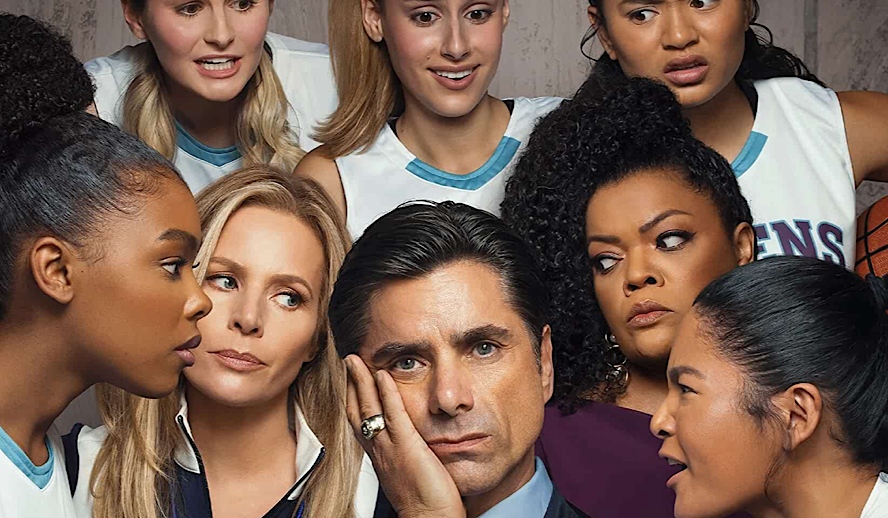 Photo: 'Big Shot'/Disney+
In the race to put out new original content from each of the major streaming players:  Hulu, Netflix, Amazon Prime, et cetera, Disney Plus is showing that the best way to get fans invested in new stories is through their heart. Their heart, and of course, basketball. Not since 'High School Musical,' and for the real Disney Channel Original Movie (DCOM) fans, 'The Luck of the Irish' and 'Half Court Miracle,' has Disney given us a tale revolving around the sport. Although, it is not since 2002, when 'Double Teamed' was released on Disney Channel, that the studio has created and developed a female-led basketball story. On Friday, April 16, 2021, Disney Plus dropped the pilot episode of its newest original series, 'Big Shot.' 
Related article: The Complete List of 2021 Oscar Nominations – Celebrations, Surprises & Snubs | The Show Must Go On
Related article: April Movies Release Schedule: The Most Accurate List of Every Movie Coming Out in April – Live Updates
From the Badgers to the Sirens — An Adjustment Needs to be Made
From what we know so far, the show follows Coach Marvyn Korn, played by John Stamos, in his descent from being one of the all-time winningest men's NCAA coaches for the University of Wisconsin Badgers, to having a game-time tantrum and brutal outburst that led to his to career downfall, bringing him to his final chance: coaching women's basketball at an elite all-girls private high school outside of San Diego. As Korn drives through the campus grounds in the opening shots, he plays through the jarring memory of the implosion that led to this very moment; he is ashamed with a feeling of ultimate degradation. Yet as he steps into the halls, confident that he can at least fall back on his tried and true coaching ways, he notices that there is something different here. From the first blow of his whistle, Korn learns that in order to coach his new team, the Sirens, he has to part with the old and find some new coaching methods. 
Men's NCAA basketball is not the same as high school women's basketball, and thus, the players have different needs and coaching specifications. In just the pilot episode, 'Big Shots' not only introduces us to basketball players, but they also introduce us to a group of high school girls who realistically experience the lives of being teenage females in our current society. They show us that the way our society has been constructed impacts the way a coach needs to treat their players on the court. For example, blowing whistles in your players' faces is recognized as triggering, when a player acts "inappropriate," it is seen as just being insecure, and telling your player to lose five pounds in the name of conditioning is rightfully recognized as fat shaming.
Related article: MUST WATCH – Hollywood Insider's CEO Pritan Ambroase's Love Letter to Black Lives Matter – VIDEO
Subscribe to Hollywood Insider's YouTube Channel, by clicking here. 
These aren't just players, these are people with feelings, and Coach Korn is pushed throughout the episode by his fellow faculty to recognize that. He even admits at first that he doesn't see his players as people, he sees them as a means to an end, and that end is winning. This series and more specifically, the relationships he makes throughout the show's run, will teach him to humanize his players and learn how to treat others with the kindness and respect they deserve.
Coach Korn is Problematic, Yet Still Redeemable — We Should Root for Him
Halfway through the first episode, we are introduced to Korn's teenage daughter, Emma, perhaps the only relationship outside of coaching he has. More importantly, she is the insight through which we learn about who Marvyn Korn really is, not just as a coach, but as a person. She really knows him, repeatedly asking, "are you being you?", a simple line that speaks a thousand words. Coach Korn is misunderstood, doing his best but still not making the right choices. Poignantly put by one of his players, "I think he wants to be a good person, I think he just doesn't know how."
And that is it, if you can look at a person and see someone who is doing their best to be the best version of themselves, even though they are failing at it, the judgment you have for someone becomes a whole lot different. Some of his players and even faculty were quick to write him off because they only saw his misguided actions, they judged him. But the ones who were able to see past that from the start, are those we can expect for him to have the strongest bonds with come the end of the season's 10 episode run. 
Related article: The Power of Positivity: Ikorodu Bois + Chris Hemsworth + Russo Brothers + Sam Hargrave
Limited Time Offer – FREE Subscription to Hollywood Insider
Click here to read more on Hollywood Insider's vision, values and mission statement here – Media has the responsibility to better our world – Hollywood Insider fully focuses on substance and meaningful entertainment, against gossip and scandal, by combining entertainment, education, and philanthropy. 
Still, Korn learns, fairly quickly, that yelling and shaming is not the motivation that these girls are going to respond to. He will need to connect with them in order to push them to be the best versions of themselves. From the start, he couldn't help but make controversial moves that led to backlash from his fellow faculty and boss. Thankfully, in the third act of the pilot episode, Korn started to listen to them, looked for the humanity in his players, and began to loosen up. In an integral moment before their first game, Coach Korn looks at his team of underdogs, and instead of yelling or calling them names to pump them up his way, he calmly quotes the famed John Wooden (Head Coach of the UCLA Bruins for almost 30 years), exclaiming "success is a peace of mind, knowing that you made the effort to be your best." 
The show revolves around a basketball team and their "big shot" coach just trying to turn small opportunities into baskets, but it is gearing up to fundamentally be about success. Although, as Coach Korn said, it's not any type of success that can be seen by numbers on a scoreboard, or grades on a paper, but the success and the winning that comes from the work you put in to be the best you that you can be; not just on the court, but off it as well. In the fourth quarter of their game, the Sirens have clawed their way back to a three-point deficit.
The clock winds down in slow motion and the one final shot is taken as anticipation rises, no one knowing if it's going to go in or not. Yet 'Big Shot,' though misleading given its name, isn't about that shot, or any for that matter, it's about the players. It doesn't matter if that one attempt reached the bottom of the bucket. And when Coach Korn stormed into the locker room after the game and uttered the words, "we're just getting started," the players knew he wasn't only talking about basketball, he was excited to see these young players, these young women, grow; and so am I!
Related article: Hollywood Insider's CEO Pritan Ambroase: "The Importance of Venice Film Festival as the Protector of Cinema"
Related article: The Masters of Cinema Archives: Hollywood Insider Pays Tribute to 'La Vie En Rose', Exclusive Interview with Director Olivier Dahan
'Big Shot' – Building Off the Hype of Women's Basketball
It is no secret that women's basketball is routinely underappreciated. WNBA all-stars make a fraction of what their NBA counterparts make, and most players have to travel to other countries during their offseasons to make some real money to support their careers. Thankfully, 'Big Shot' is building off of the current hype around women's basketball. With what started off as the late Kobe Bryant's infatuation with the game as he was priming his late daughter Gianna to make it to the bigs, the WNBA has gained more interest from NBA players and fans alike, finally starting to recognize the true talent that is there. From that foundation, the recent NCAA women's tournament built even more interest from college and professional basketball fans.
Players like the University of Connecticut's Paige Bueckers are getting people very excited for the future of the WNBA. Although both sides of the sport deserve the same respect, the stories of how each league's players got there must be foundationally different. Women's NCAA and high school basketball, contrasted to that of men's developmental programs, have stark contrasts. To see stories of young women in those programs could help cast a light on the adversity they overcome and the hard work they put in just to make it to a league whose players face a glaring lack of respect.
Related article: 'Why Did You Kill Me?': Netflix Does It Again with Their Incredible Tale of a Life Gone Too Soon
Related article: A Tribute to Philip Seymour Hoffman: The Master Artist, Unrivaled and Irreplaceable Filmography
This dearth of appreciation for the skill in women's basketball is represented through one of Big Shot's first scenes. When Coach Korn is first told by his agent that he has to coach a high school team, he is mortified that he has been demoted to working with teenage boys. But, in what plays out to be an even further downgrade, it is corrected that he will be coaching a girls team, as if that is the bottom of the barrel. That is highly evocative of how most people view the difference between men's and women's ball.
But by the end of the first episode, in his adjustment to connect to his team in a way that he was never able to before in his career, learning not to teach through shouting and bullying, but through forming genuine bonds, this new job has already proved to be much more fulfilling for the Coach than any men's team could have. 'Big Shot' not only shows the differences between female and male basketball players, but in a game that is known to be highly physical, even "manly," it shows the strength of the women we are watching as they dominate the game and their surrounding lives. As the private high school's mission statement reads, "Women Striving, Women Thriving."
Is Success in the Cards for the Sirens? We Have to Watch to Find Out
'Big Shot' may be geared toward a younger audience, but that is exactly the audience who will get the most out of what the show is offering, an affirming confidence booster to be the best version of yourself. Furthermore, this message given in its pilot episode is one that anyone can get behind. The show has come out of the gate strong, not afraid to take a stand and make a statement, putting respect on the name of female athletes, and athletes in general; seeing them as intersectional humans instead of pieces in a game. 
Related article: An Analytical Look, and Listen, into 2021 Oscar Nominees for Best Original Score
Related article: The Rise and Journey of Mindy Kaling: The Powerhouse Actress/Producer Breaks Barriers Transforming Hollywood
Not only was the storyline inviting and layered, the creators had fun behind the lens. The camera work and editing did not shy away from being flashy and substantive, and it is always an exciting addition to see unique editing tricks and quirky camera work. For example, in the opening shots of the episode, the scene is edited using jittery, quick, and constant cuts to portray Korn's anger and disillusionment growing, only to see it eventually erupt as we switch back to him in the present driving to his new job, not able to shake the past away quite yet.
'Big Shot' may seem to follow Marvyn Korn, but it is in the women he coaches that is where the heart of the show lies. Showing young women that hard work is the true meaning of success, and giving them the confidence to be the best version of themselves is something special, and I'm very excited to see how this story progresses. I encourage you to come along for the ride with me, and stream 'Big Shot' every Friday on Disney Plus.
Click here to read Hollywood Insider's CEO Pritan Ambroase's love letter to Black Lives Matter, in which he tackles more than just police reform, press freedom and more – click here.
An excerpt from the love letter: Hollywood Insider's CEO/editor-in-chief Pritan Ambroase affirms, "Hollywood Insider fully supports the much-needed Black Lives Matter movement. We are actively, physically and digitally a part of this global movement. We will continue reporting on this major issue of police brutality and legal murders of Black people to hold the system accountable. We will continue reporting on this major issue with kindness and respect to all Black people, as each and every one of them are seen and heard. Just a reminder, that the Black Lives Matter movement is about more than just police brutality and extends into banking, housing, education, medical, infrastructure, etc. We have the space and time for all your stories. We believe in peaceful/non-violent protests and I would like to request the rest of media to focus on 95% of the protests that are peaceful and working effectively with positive changes happening daily. Media has a responsibility to better the world and Hollywood Insider will continue to do so."
Ways to support Black Lives Matter Movement to end systemic racism
More Interesting Stories From Hollywood Insider
– Want GUARANTEED SUCCESS? Remove these ten words from your vocabulary| Transform your life INSTANTLY
– Compilation: All James Bond 007 Opening Sequences From 1962 Sean Connery to Daniel Craig
– Do you know the hidden messages in 'Call Me By Your Name'? Find out behind the scenes facts in the full commentary and In-depth analysis of the cinematic masterpiece
– A Tribute To The Academy Awards: All Best Actor/Actress Speeches From The Beginning Of Oscars 1929-2019 | From Rami Malek, Leonardo DiCaprio To Denzel Washington, Halle Berry & Beyond | From Olivia Colman, Meryl Streep To Bette Davis & Beyond
– In the 32nd Year Of His Career, Keanu Reeves' Face Continues To Reign After Launching Movies Earning Over $4.3 Billion In Total – "John Wick", "Toy Story 4", "Matrix", And Many More
big shot, big shot, big shot, big shot, big shot, big shot, big shot, big shot, big shot, big shot, big shot, big shot, big shot, big shot, big shot, big shot, big shot, big shot, big shot, big shot, big shot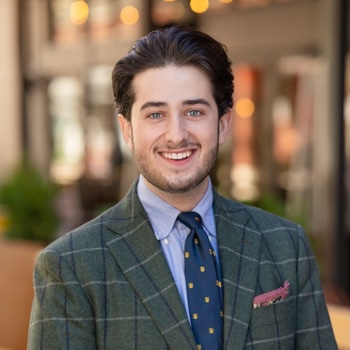 Samuel James Parven is an avid fan of all things entertainment and pop culture, who shines in reviewing the hidden gems of Hollywood. Samuel is fascinated by the direct correlation between media and culture. If art imitates life and vice versa, Samuel focuses on highlighting the ways that the entertainment industry and their consumers alike can improve our interpersonal world through the content with which we engage. With the aligned values of Hollywood Insider to focus on positivity and growth, Samuel is a passionate writer hoping to pen his takes on how to add more substance and inclusivity to the industry we love so much.