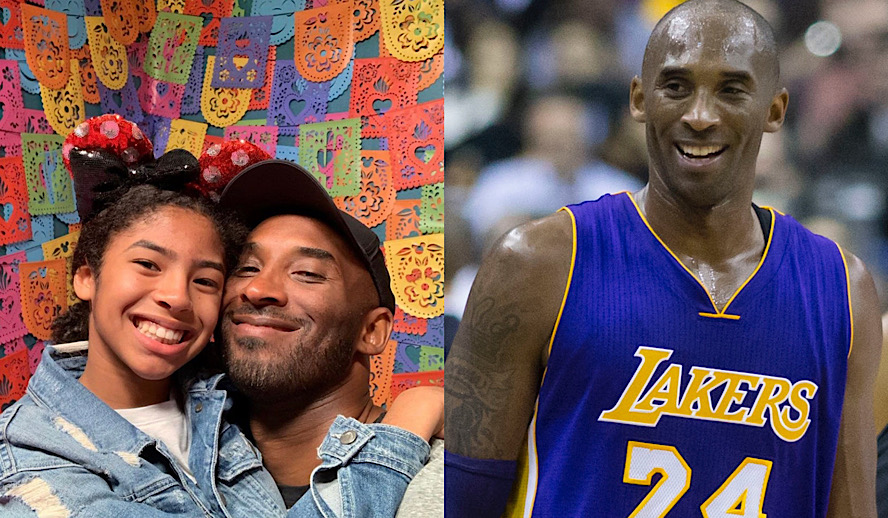 Photo: Kobe Bryant and his daughter Gigi/Instagram/Keith Allison
Dearest Kobe,
Today the world is stunned. Shocked. Sad. Crying.
Such is your legend.
Many excel in their chosen field or industry, be it sports, cinema, finance, etc. But few transcend their field to be known beyond it, and find a space in everyone's heart.
You were among the few. You are transcendent.
I do not know basketball that well – but I know you – and that was your power.
Your excellence was not limited just to sport, as we all witnessed excellence in your humanity.
You were, are and will continue to be mesmerising.
We thank the heavens for lending you to us for the 41 years you were here among the mortals.
We will always miss you. But we will never forget you.
Hope you and your darling daughter Gigi can feel this overpouring love the world oozes today for the two of you. As it will continue to, always and forever.
We love you both.
Nothing we say might console your family. Vanessa, Natalia, Bianka, Capri, dad Joe, mom Pam – all we can say, is that you do not mourn alone.
Our condolenlences to your family. Our condolences to the loved ones of the other family and pilot in the horrible accident. 
Our condolences, from the entire Hollywood Insider team and myself.
With love, Pritan Ambroase (Editor-in-Chief)
Here is your poem:
From the moment
I started rolling my dad's tube socks
And shooting imaginary
Game-winning shots
In the Great Western Forum
I knew one thing was real:

I fell in love with you.

A love so deep I gave you my all —
From my mind & body
To my spirit & soul.

As a six-year-old boy
Deeply in love with you
I never saw the end of the tunnel.
I only saw myself
Running out of one.

And so I ran.
I ran up and down every court
After every loose ball for you.
You asked for my hustle
I gave you my heart
Because it came with so much more.

I played through the sweat and hurt
Not because challenge called me
But because YOU called me.
I did everything for YOU
Because that's what you do
When someone makes you feel as
Alive as you've made me feel.

You gave a six-year-old boy his Laker dream
And I'll always love you for it.
But I can't love you obsessively for much longer.
This season is all I have left to give.
My heart can take the pounding
My mind can handle the grind
But my body knows it's time to say goodbye.

And that's OK.
I'm ready to let you go.
I want you to know now
So we both can savor every moment we have left together.
The good and the bad.
We have given each other
All that we have.

And we both know, no matter what I do next
I'll always be that kid
With the rolled up socks
Garbage can in the corner
:05 seconds on the clock
Ball in my hands.
5 … 4 … 3 … 2 … 1

Love you always,
Kobe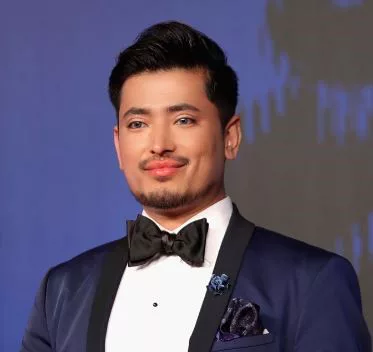 Pritan Ambroase is the CEO and editor-in-chief of Hollywood Insider. He authored the new mission statement which reads: "Hollywood Insider focuses on substance and meaningful entertainment, so as to utilize media as a tool to unite and better our world, by combining entertainment, education and philanthropy, while being against gossip and scandal." It is with that particular intention and under his leadership that Hollywood Insider has transformed into a trusted media platform across multiple channels. Ambroase is also a producer, film director, motivational speaker and a talk show host with a new one in development.
Alongside his career in entertainment and media, Ambroase continues to be a passionate humanitarian and a constant human rights activist/advocate. He started the Humans Of Our World Foundation at the age of 19, and named it that specific name as he wanted humans all over the world to unite regardless of mental/political/physical borders. For the past 14 years, he has actively stood up against injustices and atrocities across the world. He believes in the power of empathy and uses that tool to be there for others across all borders. Some of the many causes he has stood up for – easy accessibility to education,  anti-sexual harassment, disaster relief, healthcare, justice for black, brown and minority ethnic communities, marriage equality, refugee assistance, rebuilding villages, education reform, women's rights, rebrand Africa, police reform, prison reform, anti-segregation in governmental infrastructure, classification of animals as sentient beings, pro-LGBTQ families, anti-trafficking, anti-drug abuse, equity, differently-abled assistance, etc. The foundation's celebrity supporters are Dame Judi Dench, Joanna Lumley OBE, Bear Grylls, Amanda Holden, Andy Serkis and many others.
For more on his biography, please click here. It is his passion for cinema, entertainment and media that drives him to utilize his platform and media to unite all and make our world a better place, all the while entertaining, transforming and educating. It is his long and varied experience in entertainment, education and philanthropy which led him to combine those three elements and include them in Hollywood Insider's mission statement.
To read more about his intention, vision and goals for the media network, please visit the Our Values page by clicking on the link.