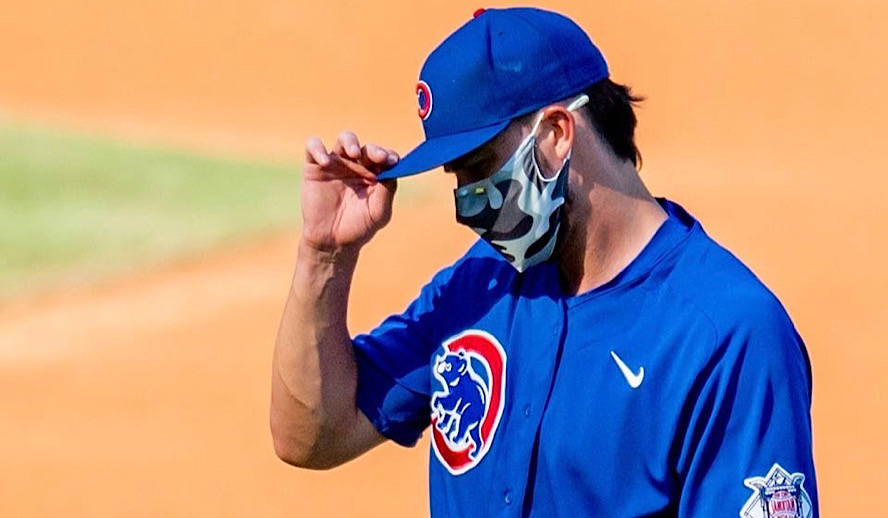 Photo: MLB during Coronavirus Pandemic
MLB – Spring baseball is about to get a second chance, despite player opt-outs.
MLB & Sports during coronavirus pandemic – In typical capitalistic fashion, sports is planning a big comeback amid the national crisis surrounding COVID-19. Professional basketball in the NBA and WNBA are taking to Florida in the hopes of bubbling athletes away from the rest of civilization. NWSL and MLS have returned to playing in bubbles, though the Orlando Pride team has dropped out due to positive COVID-19 tests in the NWSL. The NHL will be returning with hub cities while the NWHL cancelled it's final. Bubble approaches and hub cities are the most common solutions to the global pandemic, while sports that are more global seem to be unable to find any approach at all. In tennis, the French Open will be allowing fans to watch matches in late July/early August while the US Open will be closed to fans in late August/early September. Wimbledon, which was to be held in late June/early July, was cancelled instead.

Related article: Hollywood Insider's CEO Pritan Ambroase's Love Letter to Black Lives Matter
Sports players seem to be just as at odds about the coronavirus as the American public. The players and teams of the MLB have begun taking sides, as the sport seeks to return to normal after postponing the 2020 season. Many of us want sports to return so badly, we're willing to screw the rules for our sports. With baseball especially, it can be easy to look at the sport and see how social distance is built into gameplay. It should be safe, at least for the players. We see players standing on a field far apart. But, what we don't want to think about is how the players run the same lines, sit in the same spots, and how spitting all over the place is a nasty habit of so many players. Sure, they can ban spitting by rule, but we're also technically supposed to be enforcing face masks in New York public areas and that hasn't exactly been going swimmingly. Baseball is so synonymous with chewing tobacco, we keep pretending it's okay to sell kids "Big League Chew" because it's harmless bubblegum. In 2015, right before rules about spitting tobacco were introduced, 37% of players and coaches used the smokeless addictive substance. While rules were introduced, those players and coaches are still allowed to chew. Even gum chewers spit on the field. So players are breathing, hacking, and spitting into buckets in the dugouts. It doesn't seem safe to bring even baseball back in a pandemic. 
Related article: Infotagion: Free Fact-Check Service To Stop Coronavirus Disinformation
MLB Players are left with a hard choice if they can get past putting the league at risk.
As people in every state are taking the coronavirus to different degrees of seriousness, baseball players face the inevitability of exposure. In one game, baseball players interact with numerous teammates and coaches, a number of fielders on the other team, and they get into big, full team brawls involving coaches, umpires, and security. While the inevitability of spread and contraction of COVID-19 looms over these players, it means making hard choices in regard to family as well. The Colorado Rockies' Ian Desmond has decided to opt out of 2020 play, because a season of baseball for him means a year where he can't be around his pregnant wife or children. Desmond's kids will have questions about race and their place in the world, and Desmond had to make a choice between being in a place to help them and his career. He's not alone either – four others have opted out this season so far and it's likely that more sit on the fence. This is the sort of turmoil a careless decision like the MLB's creates.
Related article: Live Updates: List of Successes From Black Lives Matter Movement to end systemic racism! – Black leaders continue speaking out

It's the same careless decision countless Americans are making to pursue selfish desires. Coronavirus has created a new privileged class of people who can ignore a global pandemic. It creates a clear picture for those born with the "right" skin color, gender, sexual orientation, or wealth level to see through a new lens of luck. When you don't need to spend time with vulnerable people or people with risk factors, you can carelessly venture out, travel the world, and spread the disease with no qualms. While people like Desmond, people who are relied upon to not get sick and not spread the disease, are giving up their love of the sport to stay home, the other side of the coin are those fighting for a career and a name. Every player who faces tough decisions in regard to COVID-19 has to pay a price. Desmond isn't considered "high risk," so he doesn't get paid. He could lose his family or miss a whole year of his children's lives, but he is not considered "high risk."
Related article: Fact-Checked Series: Kobe Bryant and the 32 Facts You Did Not Know About The Legend
Limited Time Offer – FREE Subscription to Hollywood Insider, independent media network for substance and meaningful entertainment that is free of gossip and scandal, factual news on culture, click here
We need sports back isn't a good enough excuse to bring them back.
Spring sports never happened for high schools this year. Kids want to go out and play ball together, but are told not to. If we cancel sports, what will we watch, or go do? Nothing. The answer is nothing. This is the answer for so many suffering people right now. There isn't a choice for those who care for an elderly relative, as they stay home and take every precaution. Precautions are worthless if the community isn't collectively engaging in them. When it comes down to it, lives are at stake for trivial wants. We're going to watch people on TV not take the pandemic seriously, and we'll be more inclined to do so ourselves.
Related article: Innocent Kind Elijah McClain "Legally" Murdered by Thug Police Officers
Click here to read more on Hollywood Insider's vision, values and mission statement here – Media has the responsibility to better our world – Hollywood Insider fully focuses on substance and meaningful entertainment, against gossip and scandal, by combining entertainment, education, and philanthropy. 
So let me propose, instead, an acceptable version of baseball. The current rules are not acceptable, as anything televised should be an exemplary demonstration of infectious disease pandemic etiquette. 
1: All players wear masks correctly at all times on the field. Appearances are important – if every player wears a mask correctly on TV at all times, we might actually have a shot at getting others to do the same. An addendum to this rule; there will be a 6ft radius breathing circle off of each base, where a player can remove the mask to catch their breath after a sprint. 
2: No tagging out or stealing. There should be absolutely no contact between players. This means every hit is a force. If you choose to leave first base, you must successfully reach second base before the tag point is touched. 
3: The tag point is 6 ft away from the base. Runners and basemen should never occupy the same space within 6 ft of each other. 
4: Any breach of the rules is a severe violation resulting in an end to your season, and you will go without pay. That includes spitting, removing your mask outside of a breathing zone, wearing your mask over your mouth and not your nose, intentionally occupying someone else's 6ft of space, and face touching.
5: A ball is discarded any time it contacts more than one player and the play is over.
If this doesn't sound like fun, then it's clear that sports should not be coming back right now.
Click here to read Hollywood Insider's CEO Pritan Ambroase's love letter to Black Lives Matter, in which he tackles more than just police reform, press freedom and more – click here.
An excerpt from the love letter: Hollywood Insider's CEO/editor-in-chief Pritan Ambroase affirms, "Hollywood Insider fully supports the much-needed Black Lives Matter movement. We are actively, physically and digitally a part of this global movement. We will continue reporting on this major issue of police brutality and legal murders of Black people to hold the system accountable. We will continue reporting on this major issue with kindness and respect to all Black people, as each and every one of them are seen and heard. Just a reminder, that the Black Lives Matter movement is about more than just police brutality and extends into banking, housing, education, medical, infrastructure, etc. We have the space and time for all your stories. We believe in peaceful/non-violent protests and I would like to request the rest of media to focus on 95% of the protests that are peaceful and working effectively with positive changes happening daily. Media has a responsibility to better the world and Hollywood Insider will continue to do so."
Vote with a conscience – Register to Vote – Your vote saves lives and ends systemic racism
Ways to support Black Lives Matter Movement to end systemic racism
– Do you know the hidden messages in 'Call Me By Your Name'? Find out behind the scenes facts in the full commentary and In-depth analysis of the cinematic masterpiece
– A Tribute To The Academy Awards: All Best Actor/Actress Speeches From The Beginning Of Oscars 1929-2019 | From Rami Malek, Leonardo DiCaprio To Denzel Washington, Halle Berry & Beyond | From Olivia Colman, Meryl Streep To Bette Davis & Beyond
– In the 32nd Year Of His Career, Keanu Reeves' Face Continues To Reign After Launching Movies Earning Over $4.3 Billion In Total – "John Wick", "Toy Story 4", "Matrix", And Many More
MLB, MLB, MLB, MLB, MLB, MLB, MLB, MLB, MLB, MLB, MLB, MLB, MLB, MLB, MLB, MLB, MLB, MLB, MLB, MLB, MLB, MLB, MLB, MLB, MLB, MLB, MLB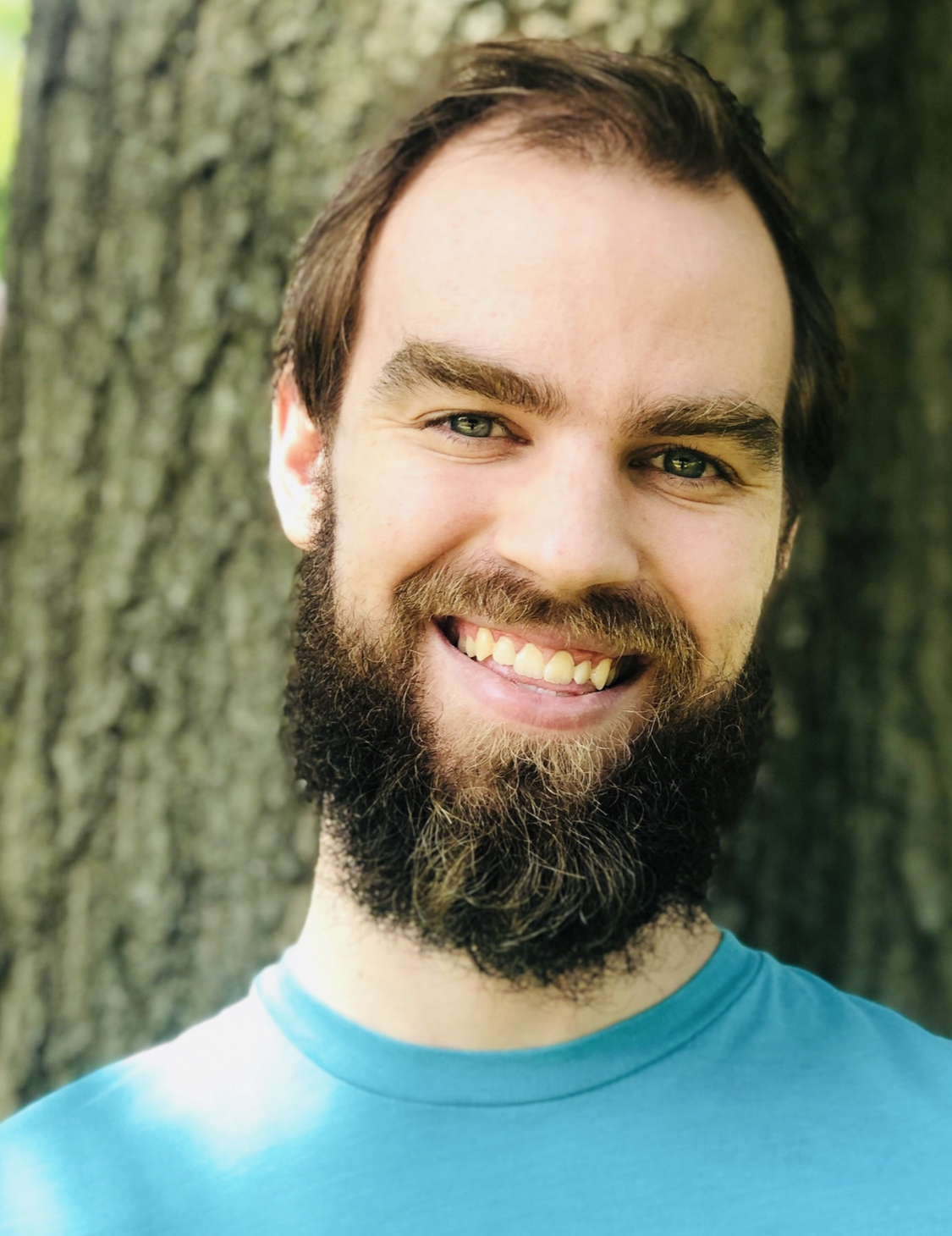 Dan Considine is a writer for Hollywood Insider, writing features on cultural phenomena as well as a constructive review here and there. Dan believes that the media and the world at large go hand in hand, and he asserts that entertainment never exists in a vacuum. His writing reflects his beliefs, drawing inspiration from all corners of the entertainment biosphere. There is no subject too niche and no issue too hard to discuss if it can help society reflect and learn. Low and high culture all have a say in the everlasting conversation of humanity. Every little nugget of pop-culture has meaning, and Dan's goal is to find it. Dan believes in strong, progressive change. Hollywood Insider is the perfect place for him to provide situational analysis and create a positive impact.