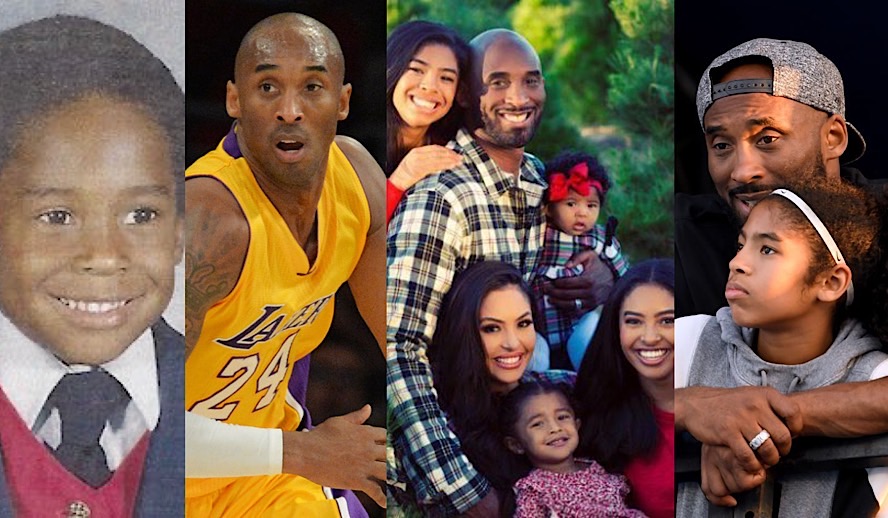 Photo: Instagram
Lakers shooting guard. The Black Mamba. The GOAT. Doting Father. Oscar winner. Tactical Business man. King of the NBA. Whatever name you bestow upon him, there is no mistaking- Kobe Bryant is a legend. He has been celebrated as such during his 20 season basketball career, and all the praise has intensified in the last few days. Sunday, January 26, 2020 is now a day that will live in dreadful infamy. An unfathomable helicopter accident stole the life of the retired basketball star. While preliminary reports spread a veil of inaccurate information to every corner of the media, one passenger was clear- Kobe Bryant was definitely one of the victims aboard the doomed aircraft. It was later confirmed that Bryant's 13-year-old daughter Gianna also perished in the accident.There were other families on board – whose names we shall not list out of respect for their loved ones who should have the right to reveal themselves. The group was reportedly en-route to Bryant's Mamba Sports Camp in nearby Thousand Oaks. Sadly, no one survived the calamitous accident. As news spread of the crash, the world felt a collective stomach drop. It truly is an unbelievable statement: Kobe Bryant is gone. 
Legendary in Life and Death
While Kobe may be gone in a physical sense, his legend will never fade. Kobe meant so much to the world; not just NBA fans. His reputation preceded his name, you don't know anyone who doesn't know who he is. He is an icon who successfully transcended all social classes, interests, demographics. Most notably, he was known as a Los Angeles Laker who called the Staples Center his home during his NBA career. He was also known for his dedication to his family. A dedicated husband and father to four daughters, his youngest born in the Summer of 2019. As with many celebrity figures, Kobe was subject to scandal during his career. Allegations thrown his way were settled, and his legacy was left widely untarnished. Kobe soared above nefarious claims and continued to persevere, excelling on and off the court. Participating in seven NBA Championship games during his career, he took home championships in 2000, 2001, 2002, 2009, and 2010. In 2015, Kobe announced his retirement. After a 20 season career, he felt the need to trade his court-squeakin' shoes for "dad" shoes on a full-time basis. In 2017, "Dear Basketball," an animated short based on the poem Bryant penned announcing his retirement, premiered to critical acclaim. As of March 4, 2018, Kobe added "Oscar-winner" to his resume as Dear Basketball claimed the "Best Animated Short" title at the 90th annual Academy Awards ceremony. The short film was a beautifully crafted autobiographical piece, well-deserving of the Oscar. The message was captivating, proving that you didn't have to be a basketball fan to appreciate the passion expressed in the film. The underlying moral was significant- possessing a passion for your dream and pursuing it to the best of your ability is a love affair worthy of celebration. The world is feeling the heavy weight of this overwhelming loss. To pretend there is anyone more impacted by this loss than his own family, and the family of all victims involved, would be irresponsible. There are no words to eliminate their burden of pain, but hopefully the outpouring of support and love from society, from the sidewalks outside of the Staples Center, to the streets of Taiwan, will offer a little bit of light in the dark. 
Related article: Dearest Kobe Bryant, This Is Our Tribute To You And Your Darling Daughter – We Love You, Always and Forever!
"Superman Isn't Supposed to Die"
Marcus Morris Sr., New York Knicks forward, commented that Kobe was like Superman to many people.
On a personal level, I watched my older brother follow the Lakers franchise for many years, even through our relocation from the West to East Coast. During middle and high school, he idolized Kobe and attributed his love of basketball to the late NBA great. Hearing the sad news immediately made me think of my brother, who in many ways, is my idol. "Sick to my stomach" was his reaction. I felt the same. If there is any silver lining to scrape from this unspeakable tragedy, it's the reminder that life is finite. Never did anyone imagine living in a 2020 without Kobe- yet here we are. In the words of Shaquille O'Neal, "it just makes me think that, in life, sometimes instead of holding back certain things, we should just do 'em…because you never know." The lights of the court may dim, but the world will never forget the impact of Kobe Bryant. Perhaps we should all take Kobe's advice when he said, "Have a good time. Life is too short to get bogged down and be discouraged. You have to keep moving. You have to keep going. Put one foot in front of the other, smile and just keep rolling."
Challenge accepted. Rest In Peace, Mamba.
We would like to express our condolences for the loss of Kobe and Gianna Bryant and the rest of the people and their families. The world mourns with you all.  
By Raquel Kokkoros
More Interesting Stories From Hollywood Insider
– A Tribute To The Academy Awards: All Best Actor/Actress Speeches From The Beginning Of Oscars 1929-2019 | From Rami Malek, Leonardo DiCaprio To Marlon Brando & Beyond | From Olivia Colman, Meryl Streep To Bette Davis & Beyond
– The Verified Complete List of Every Female Best Director Golden Globes Winner: Fact-Checked Series
– Why Queen Elizabeth II Is One Of The Greatest Monarchs | Her Majesty Queen Elizabeth II of United Queendom of Great Britain & Northern Ireland
– Video: '1917' – Golden Globes Winner – Full Commentary And Reactions From The Stars & Crew Including Sam Mendes, George MacKay, Dean-Charles Chapman & Team
– Video: Full Commentary & Reactions From Stars On 'Bombshell' With Charlize Theron, Nicole Kidman, Margot Robbie, Jay Roach & Team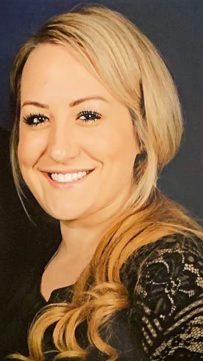 Raquel Kokkoros is currently a writer for Hollywood Insider. Enchanted by the illustriousness of cinema, Raquel is proud to contribute to a team that prioritizes quality journalism and respect for the entertainment business being utilized as a tool to better the world. Raquel believes in emphasizing elements of film and television that deserve an unbiased platform. Proud to provide an optimistic stage for the diverse offerings of Hollywood, Raquel enjoys writing from a fair, understanding, and truthful perspective –  a philosophy that embodies the ethos of Hollywood Insider.