Photo: 'Zach Stone is Gonna Be Famous'/MTV
'Zach Stone is Gonna Be Famous' was co-created, co-written, and starred Bo Burnham as Zach Stone: a kid who just graduated from high school, and has decided to spend his life savings on a camera crew to follow him around and film his path to becoming a celebrity. Zach does not know what exactly he wants to be famous for, but that does not hinder the confidence of his "inevitable fame and fortune," and in each episode, he tries a new method to reach his goal of being famous. 
From singing to becoming a celebrity chef, to even going missing and hoping to wind up on the local news, Zach will try everything he can, no matter how it affects the people around him, to achieve his dreams. You don't need to have seen Bo Burnham's stand-up specials to understand his comedic ability, but like in his one-man shows, he and his supporting cast are in full form throughout the series. The humor of the show does not only lie in the absurdity of Zach's actions, and the reactions of his family and friends who are in disbelief of his antics, it also shines through the dialogue and chemistry between characters.
Related article: The Complete List of 2021 Oscar Nominations – Celebrations, Surprises & Snubs | The Show Must Go On
Related article: April Movies Release Schedule: The Most Accurate List of Every Movie Coming Out in April – Live Updates
A Mockumentary That Goes Beyond Mocking
Mockumentaries have been a staple of the golden age of comedy sitcoms. 'Modern Family', 'The Office' and 'Parks and Recreation' just to name a few. The answer audiences never get, is why are the supposed real people being filmed, and by whom? Zach Stone doesn't only answer that question, he makes the cameras, and the people behind them part of his supporting cast. This choice grounds the show immensely and takes away from so much viewer confusion.
When you are invested in a show, it is easy to escape and consider the characters as real people, but when a character like Jim from 'The Office' does a patented reaction to the camera, that façade of him being a real person you are watching live life, quickly fades away. Zach Stone goes the exact opposite direction by never letting the viewer forget what exactly you are watching and why. 
This allows them to give context behind each scene we get to view and even the scenes we don't.  For example, it makes sense that a camera crew isn't allowed in a movie theatre, which is why we catch up with Zach and his friends after the movie, in the theatre parking lot. It makes sense when Zach wants to "make an entrance," so he tells his crew and their cameras to enter the party first so we can get establishing shots only to then be introduced to Zach's "new look" in the show's third episode. This one choice to include the two cameramen and the boom operator as part of his entourage, makes everything you see feel intentional, and that is a major feeling when you are investing yourself into Zach's world.
Related article: MUST WATCH – Hollywood Insider's CEO Pritan Ambroase's Love Letter to Black Lives Matter – VIDEO
Subscribe to Hollywood Insider's YouTube Channel, by clicking here. 
'Zach Stone is Gonna Be Famous'
In the fifth episode of the series, 'Zach Stone is Gonna Go Wild', Zach decides to test out the idea of going to college by going to a college party. After he has a surprisingly good time, he gets invited to come back the next night. His friend Amy suggests that in order to get a better feeling of what college will be like for him, he should keep the camera crew in the car. That brings us to a really cool scene that you would not see in most TV shows. The camera is on, but it's not being held, it's on the middle console between the front seats, giving the shot a dutch tilt, and filming one of the camera operators while they all converse. The three crew members complain about being left out of the aforementioned movie that Zach and his friends saw, and now this party. 
So, one of them pitches the idea to go check on Zach. We cut to the camera from the outside of the house, scanning the party through the windows trying to find him. What do they find? You're gonna have to stream the show to find out. But a scene like this is evocative of the show's commitment to the concept of choice. Whether it be Zach's, with his choice about going to college or not, or his crews, with their choice to wait in the car, or continue to do what they were hired to do, capture Zach's life.
This gives the audience assurance that they are not being shortchanged. It's an immersive experience, the viewer gets to be there as the shots are being called, seeing the camera crew talk about what they are gonna film in the episode you are currently watching; I've never experienced anything like it, and I couldn't love it anymore.
Related article: The Power of Positivity: Ikorodu Bois + Chris Hemsworth + Russo Brothers + Sam Hargrave
Limited Time Offer – FREE Subscription to Hollywood Insider
Click here to read more on Hollywood Insider's vision, values and mission statement here – Media has the responsibility to better our world – Hollywood Insider fully focuses on substance and meaningful entertainment, against gossip and scandal, by combining entertainment, education, and philanthropy. 
A mockumentary makes a mockery of documentaries. It's purely an artistic storytelling device. For 'Zach Stone is Gonna Be Famous,' instead of only using that as an artistic style, the creators of the show turned it into a plotline. Almost like a kid making a home movie with a Hollywood budget, Zach Stone stares into the camera and tells the world he's talking to them, and does all he can throughout his character arc to get them to finally listen. The self-actualizing nature of the show is a small difference from the typical mockumentary format, but it feels groundbreaking. The creators trusted their audience and had enough respect for them to know they'd be able to follow along with this new use of the old storytelling device. While Bo and his fellow creators respected their audience, it was MTV that had a lack of trust.
Why Wasn't the Series a Good Fit for MTV?
After only airing nine out of twelve episodes of its first season, in late 2013, MTV made the decision and announcement to cancel the show's run. In an interview with The Hollywood Reporter, MTV said "We are huge fans of Bo Burnham and the entire creative and talented team behind 'Zach Stone Is Gonna Be Famous.' After careful consideration of many factors, we have ultimately decided not to move forward with an additional season of the series. We wish Bo, the cast, and the entire production crew the very best."
Related article: Hollywood Insider's CEO Pritan Ambroase: "The Importance of Venice Film Festival as the Protector of Cinema"
Related article: The Masters of Cinema Archives: Hollywood Insider Pays Tribute to 'La Vie En Rose', Exclusive Interview with Director Olivier Dahan
At the time, MTV's biggest shows were 'Awkward' and 'Teen Wolf', which followed the adventures of high school students. Though these two shows shared little in common foundationally, the former with its quasi-realistic storylines featuring the everyday problems of students, and the ladder being a more absurd fantasy show of high schoolers as mythical creatures, they did have stark similarities. Both relied on the aspect of sex, 'Teen Wolf' leaned on its sex appeal and its good-looking cast with its many shirtless shots, and 'Awkward' with its frequent plots that revolved around the acts of sex and playing show and tell with this taboo topic. Neither show was known for intellectually challenging their respective audiences, and that's where 'Zach Stone Is Gonna Be Famous' did not fit in.
Unlike other MTV shows, this series is more than what's on the surface. The show offers many pop culture nods, fun editing tricks, callbacks throughout each episode and even the whole season. It was made to be focused on and watched with care. Even though the show was about a teenager in a niche transition period in his life, the show seemed more-so geared to an older audience who may have appreciated the many layers it offered. Although I would challenge that it wasn't the understanding and relatability to a young audience that was lacking, rather it was the misguided belief by the adult executives that their teen audiences wouldn't get it. And Bo agrees; he summed up his feelings of this fanbase by taking to social media to defend MTVs viewership.
Related article: An Open Letter to Khloe Kardashian – From Her Fans
Related article: Addison Rae: Social Media Mogul turned Netflix Star in 'He's All That' Remake
He posted on Facebook, "I don't think MTV's audience is dumb, I don't think young people, in general, are dumb or stupid or shallow […]What many older people dismiss as my generation's short attention spans, I see as young people hunger for density, demanding that every second of material that you give them is worthy of their time. This challenge, though daunting, is a good thing. It pushes art forward." Bo was able to give a strong performance as Zach because he identified with the character, or at least, where the character seemed to be going by the last few episodes. What Bo and the other creators of the series were trying to accomplish wasn't aimed to be completed in a season. Few shows can offer much of a character arc in twelve episodes, much less tell a succinct story with a beginning, middle and end.
The outrageousness of Zach's whirling path to fame is grounded by the immense heart the show offers, especially as the season progresses. He goes from being an arrogant one-track-minded kid to a self-aware dreamer worth rooting for. The support he has from his family and friends is not untethered though, and they are not afraid to put him in his place and bring him back to reality. The surprising amount of touching moments in this series given through each relationship saves it from being mainly slapstick and goofy. I only wish that we were able to keep up with Zach and find new ways to root him on in his quest for fame. Even though MTV may be done with Zach Stone, that does not mean that Bo is ready to forgo this rejected character and his many untold stories.
Related article: An Analysis: How 'Keeping Up With the Kardashians' Created the Instagram Influencer
Related article: Does Reality TV Perpetuate Unfair Stereotypes & Messaging That Harm Society? 'The Bachelor'? 'Jersey Shore'? 'Keeping Up With The Kardashians'?
Bo Burnham's Genius, Complexity, and Perseverance
Bo Burnham has had quite the career. From becoming one of the first viral sensations on YouTube with just his bedroom keyboard and his mind, to his immersive and visceral comedy specials: 'Words, Words, Words' (2010), 'What' (2014), and 'Make Happy' (2018). His ongoing pursuit to take on every aspect of Hollywood has led him to become an award-winning screenwriter, director, and actor: 'Eighth Grade' (writer and director, 2018) 'Chris Rock: Trombone' (director, 2018), 'Promising Young Woman' (actor, 2021).
In fact, if you were one of Bo's biggest fans around the year 2013, you may have even read his book of comedic poems that was released that Fall called 'Egghead.' But no one would judge you if, that same year, you had missed the release and one-season run of his show, 'Zach Stone is Gonna Be Famous.' Its ratings were moderate at best and only after the show was canceled did it start to receive somewhat of a cult following. In fact, if you become a major fan of the show, you can sign the petition to bring it back for a second season.
Bo Burnham is a household name in the realm of comedy, but he is on his way to dominating almost every other field this industry has to offer. Yet, above all this stardom that would even make someone like Zach Stone proud, his titular show still has a special place in Bo's heart. In an interview during the press tour of 'Eighth Grade,' he exclaimed, "For real, I want a season two. This movie was a long way of me trying to get to the head of MTV and get a season two. So, if y'all are out there, I want it. I wanna be back in the fam. Bring Zach back!"
Related article: The Rise and Journey of Bella Thorne: This Disney Darling Turned Fearless Woman Creates Her Own Throne
Related article: The Resurgence of Y2K Fashion: The 2000s Fashion Are Back in Style, Here's How and Why
Though I'm sure there is some humor in that quote, it seems like Zach Stone is an itch that's been left unscratched on Bo's back. A year after the show got cancelled, during his comedy tour for 'What,' he went off on a tangent in one of his songs, saying "I made a show that got canceled after 12 episodes, baby. And for all my people saying, what about us? Why can't we get some of that $50 that MTV payed you? What does the 'M' stand for, mediocre." He clearly was hurt and even now still wants a chance to prove to MTV how good his show was and could be.
'Zach Stone is Gonna Be Famous' doles out consistent laughs, romance, and familial storylines worth investing in, and at the end of the day, highlights the often-misguided brazen decisions of a scared teenager. In one season, twelve episodes, Zach Stone offered more thought-out and candid television with more depth than MTV's highest-ranking shows at the time. The network was not able to see what was right in front of them, and I don't want you to miss it too. 'Zach Stone is Gonna Be Famous' is available on iTunes and Amazon Prime Video, and trust me when I write, it's worth the 10 dollars. All I suggest is that when you find out what Zach may or may not become famous for, don't forget to click the link for the petition to "bring Zach back."
Bo Burnham can next be seen in Adam McKay's new HBO drama series about the L.A. Lakers, in his role as the young Hall of Famer, Larry Bird. He will be alongside Jason Clarke, John C. Reilly, Quincy Isaiah, Adam Brody, Molly Gordon, and more as they follow the 1980's super-team led by Magic Johnson and Kareem Abdul-Jabar.
Cast: Bo Burnham, Caitlyn Gerard, Kari Colelman
Cinematography: Joe Kesler | Editors: Mark Sadlek, Jamie Nelson
Directors: Joe Nusbaum, Todd Strawuss- Schulson, Jeffery Walker  | Writers: Bo Burnham, Dan Lagana, Jon Silberman, Josh Silberman  | Producers: Bo Burnham, Dan Lagana, Dave Becky, Robert West, Dave Neglia, Donald E. Wygal
Click here to read Hollywood Insider's CEO Pritan Ambroase's love letter to Black Lives Matter, in which he tackles more than just police reform, press freedom and more – click here.
An excerpt from the love letter: Hollywood Insider's CEO/editor-in-chief Pritan Ambroase affirms, "Hollywood Insider fully supports the much-needed Black Lives Matter movement. We are actively, physically and digitally a part of this global movement. We will continue reporting on this major issue of police brutality and legal murders of Black people to hold the system accountable. We will continue reporting on this major issue with kindness and respect to all Black people, as each and every one of them are seen and heard. Just a reminder, that the Black Lives Matter movement is about more than just police brutality and extends into banking, housing, education, medical, infrastructure, etc. We have the space and time for all your stories. We believe in peaceful/non-violent protests and I would like to request the rest of media to focus on 95% of the protests that are peaceful and working effectively with positive changes happening daily. Media has a responsibility to better the world and Hollywood Insider will continue to do so."
Ways to support Black Lives Matter Movement to end systemic racism
More Interesting Stories From Hollywood Insider
– Want GUARANTEED SUCCESS? Remove these ten words from your vocabulary| Transform your life INSTANTLY
– Compilation: All James Bond 007 Opening Sequences From 1962 Sean Connery to Daniel Craig
– Do you know the hidden messages in 'Call Me By Your Name'? Find out behind the scenes facts in the full commentary and In-depth analysis of the cinematic masterpiece
– A Tribute To The Academy Awards: All Best Actor/Actress Speeches From The Beginning Of Oscars 1929-2019 | From Rami Malek, Leonardo DiCaprio To Denzel Washington, Halle Berry & Beyond | From Olivia Colman, Meryl Streep To Bette Davis & Beyond
– In the 32nd Year Of His Career, Keanu Reeves' Face Continues To Reign After Launching Movies Earning Over $4.3 Billion In Total – "John Wick", "Toy Story 4", "Matrix", And Many More
Zach Stone is Gonna Be Famous, Zach Stone is Gonna Be Famous, Zach Stone is Gonna Be Famous, Zach Stone is Gonna Be Famous, Zach Stone is Gonna Be Famous, Zach Stone is Gonna Be Famous, Zach Stone is Gonna Be Famous, Zach Stone is Gonna Be Famous, Zach Stone is Gonna Be Famous, Zach Stone is Gonna Be Famous, Zach Stone is Gonna Be Famous, Zach Stone is Gonna Be Famous, Zach Stone is Gonna Be Famous, Zach Stone is Gonna Be Famous, Zach Stone is Gonna Be Famous, Zach Stone is Gonna Be Famous, Zach Stone is Gonna Be Famous, Zach Stone is Gonna Be Famous, Zach Stone is Gonna Be Famous, Zach Stone is Gonna Be Famous, Zach Stone is Gonna Be Famous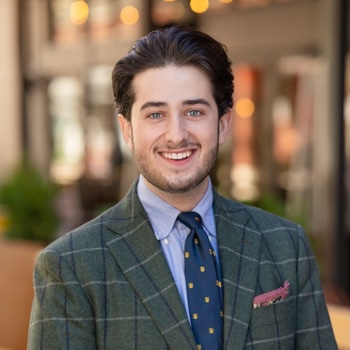 Samuel James Parven is an avid fan of all things entertainment and pop culture, who shines in reviewing the hidden gems of Hollywood. Samuel is fascinated by the direct correlation between media and culture. If art imitates life and vice versa, Samuel focuses on highlighting the ways that the entertainment industry and their consumers alike can improve our interpersonal world through the content with which we engage. With the aligned values of Hollywood Insider to focus on positivity and growth, Samuel is a passionate writer hoping to pen his takes on how to add more substance and inclusivity to the industry we love so much.