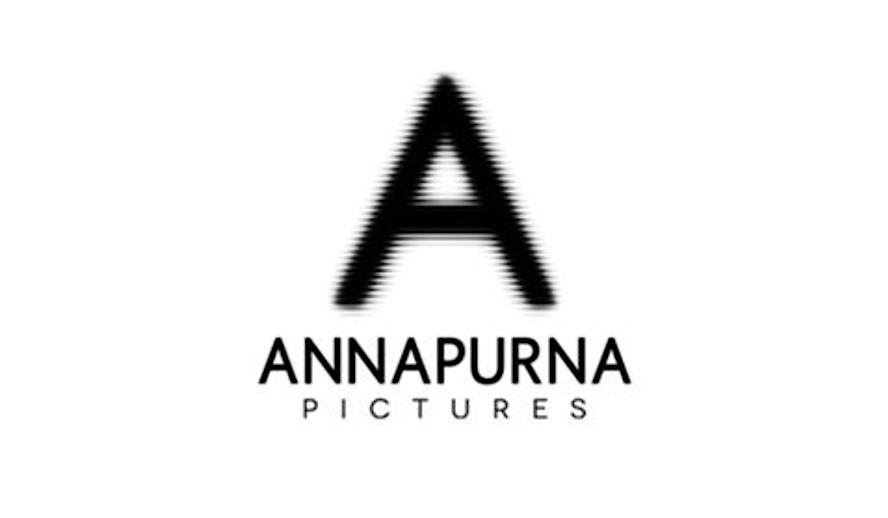 Photo: Annapurna Pictures
"A Home for Creators — Est. 2011": That's the message on the About section of Annapurna Pictures' website. And based on its output, it's hard to argue with that. 
Since the early 2010s, whenever I read industry news or see a trailer and learn that an upcoming movie has Annapurna's involvement, my interest is immediately piqued. Founded in 2011 by producer Megan Ellison, daughter of Oracle co-founder and billionaire Larry Ellison, the production and distribution company quickly gained a reputation as the champion of high-end auteur-driven filmmaking, with many of their films receiving critical acclaim and/or awards recognition. The company's filmography is a testament to Megan's great taste in material: when you see the company's logo attached to a movie, you know that if nothing else there's a good chance you're going to see quality work.
Speaking on the brilliance of Annapurna Pictures, Hollywood Insider's CEO Pritan Ambroase stated, "In this current era of assembly line movies namely sequels, franchises and superhero universes, Annapurna Pictures stands out brilliantly as the home for original Cinema. Megan and the studio deserve respect for staying unshakeable in their determination to uphold original story driven content over factory-style easy-moneymaking sequels. One look at their menu of delicacies and you can see that they are indeed "A Home for Creators". Sequels and franchises are fun to watch. But without originals, Cinema would stop being what it has always been known for. And for that we must thank Annapurna."
Related article: Hollywood Insider's CEO Pritan Ambroase: "The Importance of Venice Film Festival as the Protector of Cinema"
Related article: Hans Zimmer: The Greatest Film Composer of the Modern Era
In the spirit of Hollywood Insider's tribute to A24—a studio that pretty much shares Annapurna's mission of emphasizing creative freedom for filmmakers—I felt it was time to highlight some of my favorite films to come out of this company. While not a comprehensive list (I'm limiting myself to films I've seen), hopefully by the end you'll get a better sense of Annapurna's mission. 
The Irresistible Menu of Annapurna Pictures:
The Master (2012) / Phantom Thread (2017)
If there's a common thread between these two Paul Thomas Anderson-directed period dramas, it would have to be of tempestuous relationships; whether it's between an aimless and emotionally troubled World War II veteran (Joaquin Phoenix) and a charismatic leader of a religious movement (Philip Seymour Hoffman) in The Master; or a controlling haute couture dressmaker (Daniel Day-Lewis) in 1950s England and the strong-willed young waitress (Vicky Krieps) he takes on as his muse in Phantom Thread. Both films are a bit of a slow burn, but stick it out and you'll be rewarded with psychologically rich character studies, complemented by Anderson's strong directing work.
Related article: MUST WATCH – Hollywood Insider's CEO Pritan Ambroase's Love Letter to Black Lives Matter – VIDEO
Subscribe to Hollywood Insider's YouTube Channel, by clicking here. 
Zero Dark Thirty (2012) / Detroit (2017)
While the two films are somewhat different, they share director Kathryn Bigelow's trademark kinetic style, as well as in tackling political issues in an accessible form. 
Zero Dark Thirty traces, in a procedural-like fashion, the years-long manhunt for Osama Bin Laden from the perspective of the CIA operative (Jessica Chastain) determined to find him, leading up to the momentous raid by Seal Team 6. While not without its fair share of controversies (specifically in its tackling of the subject of torture), to me the film is compelling in the same way that films like All the President's Men or Spotlight is compelling: there's just something about following professionals at work doing their jobs efficiently. 
On the flipside we have Detroit, set against the backdrop of the 1967 Detroit riots; Bigelow hones her focus on the Algiers Motel incident, where a misunderstanding leads to a violent confrontation between civilians and rogue cops, with a security guard (John Boyega) caught in the middle trying to keep the situation from escalating. As a director, Bigelow skillfully conveys the intensity of the incident with a sense of horror-like dread and suspense.
Related article: The Verified Complete List of Every Female Best Director Oscar Winner: Fact-Checked Series
Related article: Greta Gerwig: A Creative Force of Nature, Paving a Path for Women in Cinema
Her (2013)
It sounds like a gag on paper: a man falls in love with his operating system. And yet against all odds, writer-director Spike Jonze makes it work with equal parts humor and heart. He delivers a vision of the future that's actually quite believable. And in the foreground, we have a genuinely sincere love story that blooms between Joaquin Phoenix's introverted and melancholy writer, and his AI virtual assistant (wonderfully voiced by Scarlett Johansson). It's all the more remarkable considering that much of the film is a one-man show, with Phoenix acting opposite only Johansson's voice; and he aces it, delivering a fantastic and vulnerable performance.  
Related article: The Power of Positivity: Ikorodu Bois + Chris Hemsworth + Russo Brothers + Sam Hargrave
Limited Time Offer – FREE Subscription to Hollywood Insider – Click here to read more on Hollywood Insider's vision, values and mission statement here – Media has the responsibility to better our world – Hollywood Insider fully focuses on substance and meaningful entertainment, against gossip and scandal, by combining entertainment, education, and philanthropy. 
American Hustle (2013)
Inspired by the FBI Abscam sting of the 70s and 80s, the story follows two con artists (Christian Bale and Amy Adams) forced by an FBI agent (Bradley Cooper) to help bust corrupt politicians (including one played by Jeremy Renner); meanwhile, Bale's character must also deal with his volatile wife (Jennifer Lawrence). With his energetic directing, David O. Russell brings a light touch and Scorsese-like feel to the material, aided by a fantastic cast, as he tackles themes of what ethical lines people will cross for the American Dream. 
20th Century Women (2016)
Set in 1979 Santa Barbara, a single mother (Annette Bening) recruits two younger women and family friends (Greta Gerwig and Elle Fanning) to help her raise her teenage son (Lucas Jade Zumann). That's pretty much the entire plot of this coming-of-age dramedy, drawing inspiration from writer-director Mike Mills' own life. While there's some drama, it's fairly low-stakes as it ultimately serves as a tribute to familial bonds and celebrates the complexities of women. There's a bit of a hangout-vibe to the movie, as the pleasures come from just seeing the characters spend time and relate with each other. It's almost relaxing. 
Related article: Martin Scorsese: 32 Facts on the Powerful Auteur of Cinema Synonymous with Hollywood
Related article: The Masters of Cinema Archives: Hollywood Insider Pays Tribute to 'La Vie En Rose', Exclusive Interview with Director Olivier Dahan
Sorry to Bother You (2018)
In an alternate version of Oakland, young black telemarketer Cassius Green (LaKeith Stanfield) rises to the top at his job by adopting a "white voice". But in the process, he grows estranged from his activist friends and later uncovers a sinister corporate conspiracy. With his feature directing debut, writer-director Boots Riley creates a compelling, magical realism-fueled universe rich in satirical possibilities. It's got biting socio-political commentary, great music, and a dynamic cast (including Tessa Thompson, Steven Yeun, Terry Crews, and Armie Hammer). And it has one of the most insane-yet-brilliant plot twists I've seen in years: I remember my jaw dropping the first time I saw it. Truly an original work with a distinct voice.
If Beale Street Could Talk (2018)
Based on the novel by James Baldwin, the story follows Tish (KiKi Layne), a pregnant young woman in 1970s Harlem who, with the support of her family, seeks to clear the name of her imprisoned lover Fonny (Stephan James) after he's accused of a crime he didn't commit. The film serves as a follow-up to writer-director Barry Jenkins' breakout film Moonlight. Like that movie, this one also serves as a moving tribute (with beautiful cinematography and music score) to the joys of love in the black community while also acknowledging the struggles and pain of institutional racism. And Regina King steals the show as Tish's supportive mother, winning Best Supporting Actress at the Oscars for her performance — a very talented actress gets her due.
Related article: Everything We Know About the Star-Studded 'The Matrix 4' Led By Keanu Reeves
Hustlers (2019)
Based on New York magazine's 2015 article "The Hustlers at Scores", the story follows a crew of strippers (Constance Wu, Keke Palmer and Lili Reinhart) and their leader (Jennifer Lopez) as they run a con operation targeting rich Wall Street men in the aftermath of the 2008 recession. Like American Hustle before it, here writer-director Lorene Scafaria channels Scorsese as well with confident direction, a great soundtrack (notably a brilliant use of Fiona Apple's "Criminal"), and strong acting, with Lopez easily giving one of the best performances of her career. The film also stands out for its depiction of the complex and nuanced relations among women, as well as its insight into the lengths we as a society will go to make money. 
Booksmart (2019) 
One of my favorite films of last year, the story follows overachieving best friends Amy and Molly (Kaitlyn Dever and Beanie Feldstein, respectively) on the night before their high school graduation as they realize that in their focus on grades and studying, they've missed out on all other life experiences. Now determined to make up for lost time, the two decide to attend a graduation party only to embark on a series of misadventures. In her feature directing debut, Olivia Wilde wonderfully captures the chaos as the two friends find themselves from one bizarre scenario to another. The film also excels in exploring varied female identities and sexuality, as well as in treating its teen characters with respect by portraying them as multifaceted individuals transcending their stereotypes. Dever and Feldstein have wonderful chemistry together; and as loopy schoolmate Gigi, Billie Lourd straight up delivers one of my favorite performances in recent years. 
What Else, and What Next
In addition to movies, Annapurna has also branched out to TV, theater and even video games in recent years. On the TV front, they produced this year's critically-acclaimed HBO miniseries The Plot Against America and the recently released horror anthology show Monsterland on Hulu; on Broadway, they brought David Byrne's American Utopia to the stage, as well as the U.S debut of Phoebe Waller-Bridge's Fleabag, the one-woman show that inspired the hit series; and like its movie division, Annapurna Interactive champions original, creator-driven independent video games like What Remains of Edith Finch (one of my favorite video games in recent years) and Sayonara Wild Hearts.  
At the same time it's worth mentioning that despite the above (and other) movies' critical acclaim, some have disappointed in the box office to the extent that Larry Ellison is getting more involved in the company's finances, and that the company is gradually shifting away from acquiring films to focus more on development. But I'd like to think that as important as box office receipts are, they only tell half the story; quality matters just as much.
And if nothing else, Annapurna Pictures should be commended for continuing to support original and thoughtful storytelling. 
By Mario Yuwono
Click here to read Hollywood Insider's CEO Pritan Ambroase's love letter to Black Lives Matter, in which he tackles more than just police reform, press freedom and more – click here.
An excerpt from the love letter: Hollywood Insider's CEO/editor-in-chief Pritan Ambroase affirms, "Hollywood Insider fully supports the much-needed Black Lives Matter movement. We are actively, physically and digitally a part of this global movement. We will continue reporting on this major issue of police brutality and legal murders of Black people to hold the system accountable. We will continue reporting on this major issue with kindness and respect to all Black people, as each and every one of them are seen and heard. Just a reminder, that the Black Lives Matter movement is about more than just police brutality and extends into banking, housing, education, medical, infrastructure, etc. We have the space and time for all your stories. We believe in peaceful/non-violent protests and I would like to request the rest of media to focus on 95% of the protests that are peaceful and working effectively with positive changes happening daily. Media has a responsibility to better the world and Hollywood Insider will continue to do so."
Vote with a conscience – Register to Vote – Your vote saves lives and ends systemic racism
Ways to support Black Lives Matter Movement to end systemic racism
More Interesting Stories From Hollywood Insider
– Want GUARANTEED SUCCESS? Remove these ten words from your vocabulary| Transform your life INSTANTLY
– Compilation: All James Bond 007 Opening Sequences From 1962 Sean Connery to Daniel Craig
– Do you know the hidden messages in 'Call Me By Your Name'? Find out behind the scenes facts in the full commentary and In-depth analysis of the cinematic masterpiece
– A Tribute To The Academy Awards: All Best Actor/Actress Speeches From The Beginning Of Oscars 1929-2019 | From Rami Malek, Leonardo DiCaprio To Denzel Washington, Halle Berry & Beyond | From Olivia Colman, Meryl Streep To Bette Davis & Beyond
– In the 32nd Year Of His Career, Keanu Reeves' Face Continues To Reign After Launching Movies Earning Over $4.3 Billion In Total – "John Wick", "Toy Story 4", "Matrix", And Many More
Annapurna Pictures, Annapurna Pictures, Annapurna Pictures, Annapurna Pictures, Annapurna Pictures, Annapurna Pictures, Annapurna Pictures, Annapurna Pictures, Annapurna Pictures, Annapurna Pictures, Annapurna Pictures, Annapurna Pictures, Annapurna Pictures, Annapurna Pictures, Annapurna Pictures, Annapurna Pictures, Annapurna Pictures, Annapurna Pictures, Annapurna Pictures, Annapurna Pictures, Annapurna Pictures, Annapurna Pictures, Annapurna Pictures, Annapurna Pictures, Annapurna Pictures, Annapurna Pictures, Annapurna Pictures, Annapurna Pictures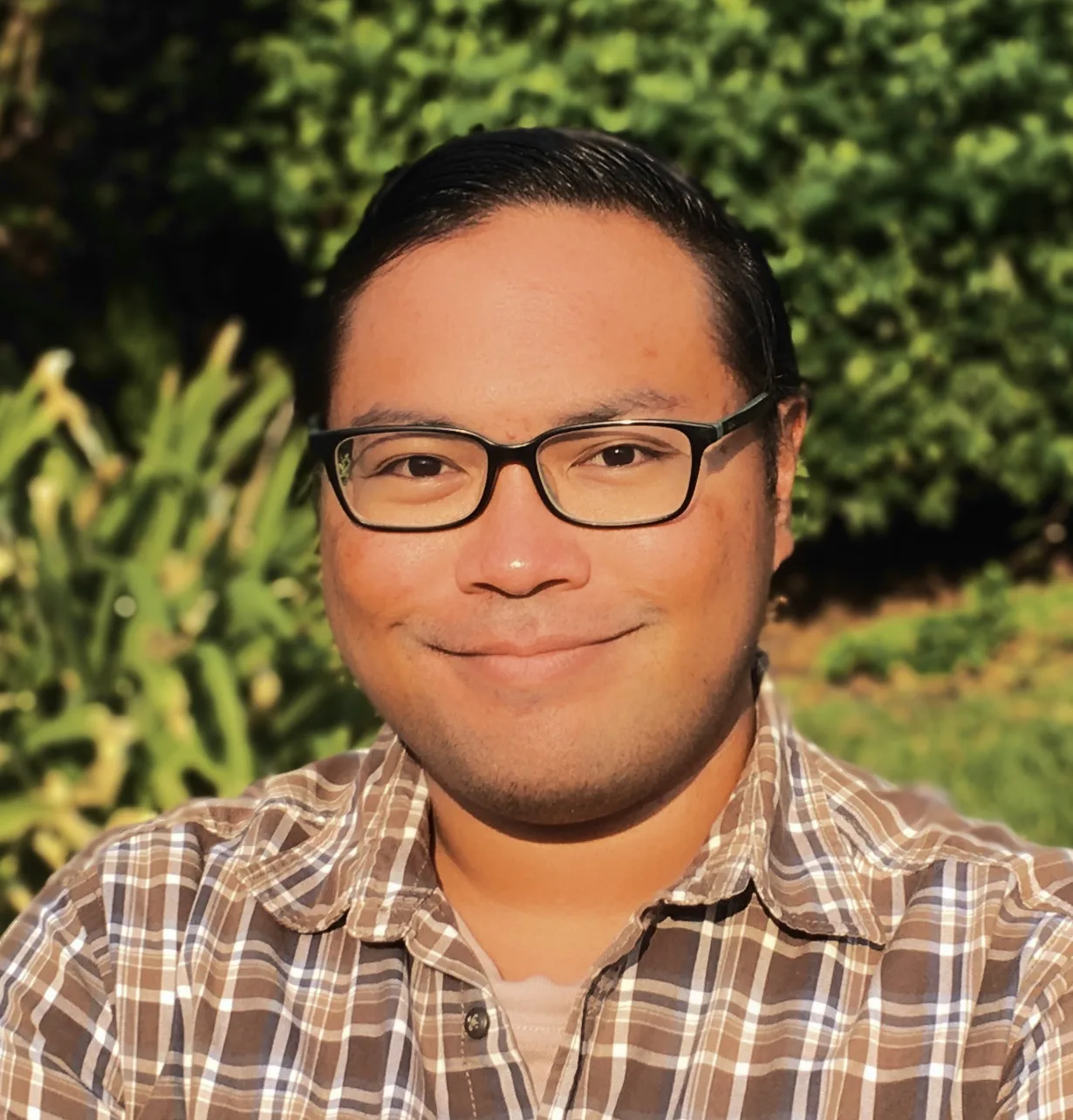 Mario
Yuwono
is from Indonesia, but was born in Italy and attended school in Jakarta, Moscow, Berlin and Los Angeles. He has been obsessed with films ever since he saw his first movie at the age of five, and would go on to spend his younger years reading film encyclopedias and movie guides. Combined with a global upbringing rooted in greater social awareness, this drives him to be more observant of values promoted in films. He believes in cinema's potential to enable greater empathy and meaningfully expand people's horizons, in line with
Hollywood Insider's
goal. He holds a Master of Fine Arts degree in Screenwriting from California State University in Northridge. Aside from reporting on film, TV and culture, Mario also aspires to write for film and television, and is a strong believer in social change, equality and inclusion.