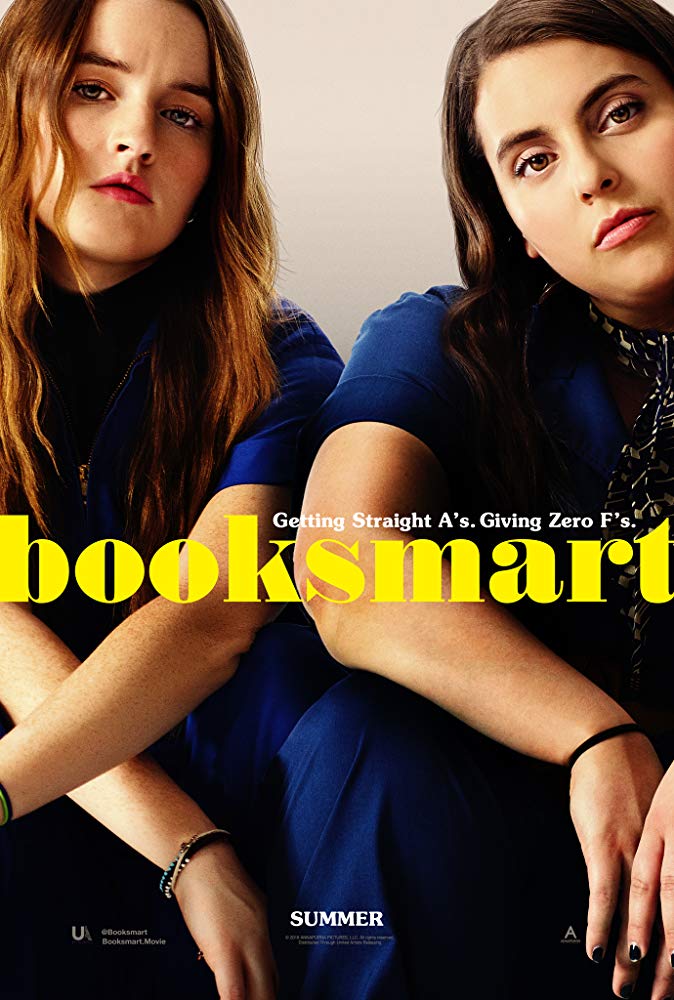 Photo: Beanie Feldstein and Kaitlyn Dever in Olivia Wilde's "Booksmart"/Annapurna Pictures 
Booksmart is a coming of age comedy directed by Olivia Wilde about two girls, Amy and Molly, played by Kaitlyn Dever and Beanie Feldstein, who are on the verge of graduating high school, having always taken pride in the fact that they worked harder than their classmates and got the best grades by never partying. However, when they find out their partying peers also got into good schools, they make it a personal mission to squeeze four years of partying into one crazy night out before graduating and prove to their peers that they're not "one dimensional." Booksmart gives us a hilarious portrayal of these two overachievers now trying to figure out their own identities and attempting to do so in one chaotic night full of drugs, sex, and potential murder.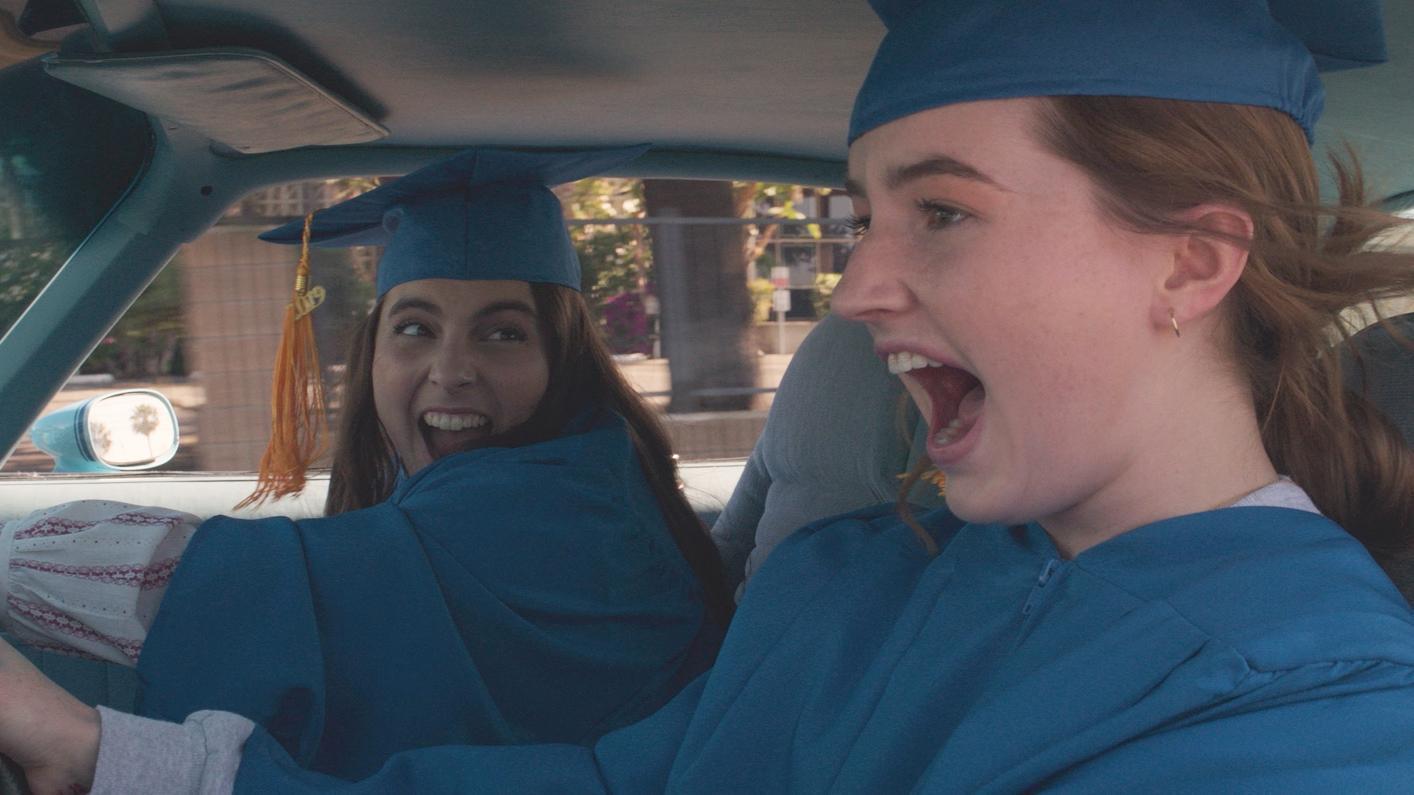 Photo: Beanie Feldstein and Kaitlyn Dever in Olivia Wilde's "Booksmart"/Annapurna Pictures 
This film explores multiple different female identities ranging from protagonists to their rivals. Dever's character, Amy, is an extreme PC feminist who has been out of the closet for two years yet has still never been kissed. Her parents, played by Lisa Kudrow and Will Forte, are hilariously supportive of Amy's sexuality and strongly assume that Molly is her partner which Molly finds comical and almost encourages. Amy and Molly share comfortably intimate conversations about masturbation with Molly curious about Amy's tactics as a lesbian. Amy doesn't seem to fully understand herself sexually and Molly's role is essential in platonically encouraging her to experiment. Meanwhile, although Molly's identity on the surface appears to be an overachiever who is only concerned with being top of the class, she does not shy away from her sexuality at all. She openly has a crush on a guy named Nick, played by Mason Gooding, and expresses a deep desire to hook up with him before graduating. This, unfortunately, doesn't work out but she then encounters a girl known as Triple A, played by Molly Gordon, whose promiscuous reputation comes from a story that she had given three guys "roadside assistance" on the side of the road. The two girls discuss the hardships of their stereotypes and it's shared that neither of them truly live up to their full reputation. Triple A reveals earlier that she's "incredible at handjobs but also got a 1560 on the SATs" supporting the positive notion that women can be sexually liberated in many ways and still be successful. Lastly, there's Gigi, who is played by Billie Lourd, who is deemed as the eccentric rich girl who's obsessed with bold fashion and drugs. People have their opinions about her as being drugged out or acting crazy all of the time, including Amy and Molly, yet at the end of the day, we learn that her carelessness for others' criticism is something that's good to have and is somewhat inspiring. Every high school likely has these types of girls and therefore this representation is important for the next generation to see.
Video: Beanie Feldstein and Kaitlyn Dever in Olivia Wilde's "Booksmart"/Annapurna Pictures 
 "Don't make the same mistakes that I made"-
Importance of Not Wasting Youth
This quote comes from Amy and Molly's inspirational teacher, Miss Fine, played by Jessica Williams, who has made her fair share of bad life decisions and encourages the girls to have fun with their age before they feel regretful. Miss Fine at some point in the film is there to save the girls from a sticky situation but she also represents a warning to the girls that school isn't meant to define their worth or life. She does what many other teachers and mentors should do for high schoolers and reminds them to nourish the other aspects of their lives as well. Principal Brown played by Jason Sudeikis does this in his own comical way as well, telling the girls to go have fun and appreciate the fact that they graduated rather than pester him about the end of the year budget. Although the girls' adventure is entertaining, it also serves as a warning to not waste any time during one's youthful years, and to not be so quick to judge others, and to not take life too seriously which are all important lessons one should take from high school before leaving.  
Hardships of Being a Woman: From Mild Cases to the Extreme
These girls seem to struggle a lot with who they are socially and sexually due to the harsh judgment they receive. At some point, somebody makes a statement about Molly that "her vagina is probably full of diplomas", proving that whether a woman is promiscuous or abstinent, it's impossible to escape judgment. Triple A also serves as an example of this notion for even though she's academically successful, her sexual past seems to speak louder than her current actions. While criticism is always tough within these maturing years, Amy and Molly's experience intensifies when they discover that their driver had actually been a serial killer and that they had unknowingly escaped a potential death. This encounter is included to portray another danger of being a woman and the physical vulnerability that comes with it; these girls are bound to graduate and go off into the "adult world" yet ironically experience a very serious hardship that comes with being a woman. Reality is beginning to hit and they finally begin to have a better understanding of what it truly is to be a woman in this world.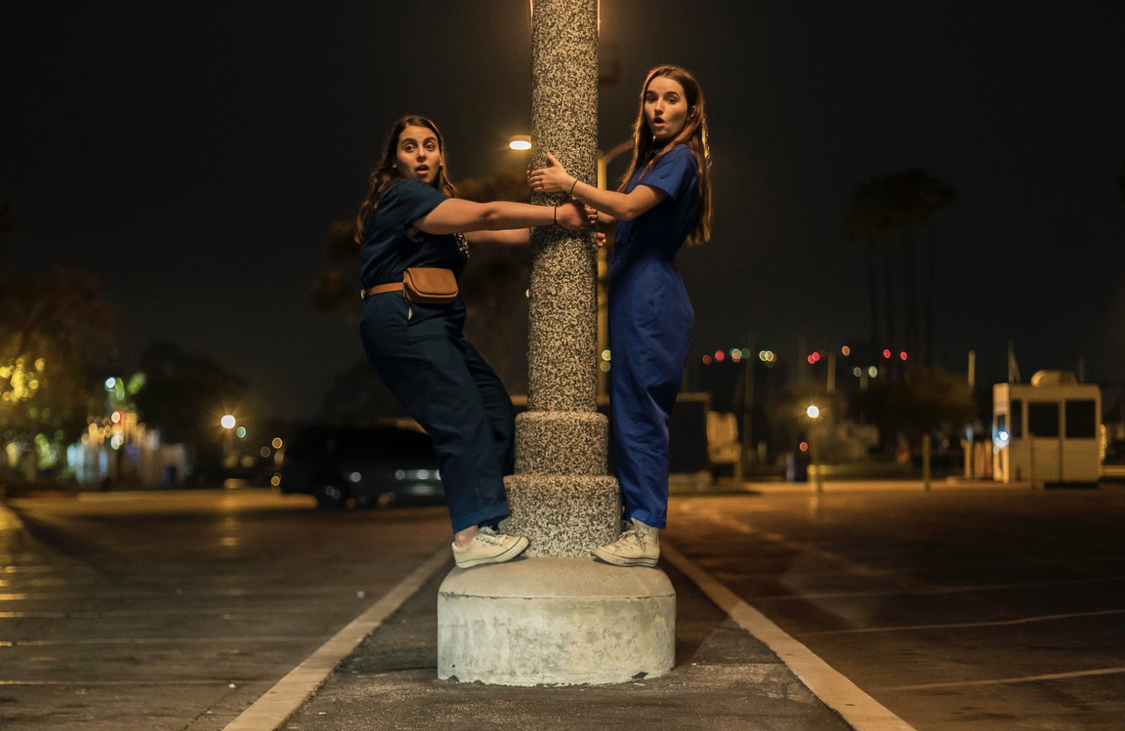 Photo: Beanie Feldstein and Kaitlyn Dever in Olivia Wilde's "Booksmart"/Annapurna Pictures 
"The Female Superbad We've Always Wanted" 
Something that makes this film even more significant is that it was written and directed by an all-women team which is impressive due to the typical male dominance in this industry. Yet it's also a story that puts emphasis on young women who are truly learning what it is to be a woman beyond the books. They learn lessons that they couldn't have learned in school but by irresponsible choices which is essentially a part of the high school experience. 
Cast: Kaitlyn Dever, Beanie Feldstein, Jessica Williams, Jason Sudeikis, Lisa Kudrow, Will Forte, Victoria Ruesga, Mason Gooding, Skyler Gisondo, Molly Gordon, Diana Silvers, Billie Lourd, Eduardo Franco, Nico Hiraga, Austin Crute, Noah Galvin, Michael Patrick O'Brien
Director: Olivia Wilde
Writers: Emily Halpern, Sarah Haskins, Susanna Fogel, Katie Silberman
Cinematographer: Jason McCormick
More Interesting Stories From Hollywood Insider
– FACT-CHECKED Series: Taron Egerton And 12 Things You Might Not Know About The Star Of Rocketman
– Watch: Reaction From Stars On The Making Of Once Upon A Time In… Hollywood | Leonardo DiCaprio, Brad Pitt, Margot Robbie & Quentin Tarantino
– Pritan Ambroase on his idols Martin Scorsese, James Cameron and positive actions needed to avert the global warming crisis
– Watch: Reaction From Stars On The Making Of – Toy Story 4 | Tom Hanks, Tim Allen, Keanu Reeves & others
– 10 facts you may not know about Ben Hardy, the Bohemian Rhapsody Star
– Are you a huge fan of the British Royal family? Would you like to know REAL FACTS instead of just gossip? Here are 15 facts about HRH Prince Charles brought to you by Hollywood Insider's Fact-Checked Series
– EXCLUSIVE: Is That Quentin Tarantino Hidden In Plain Sight In The New Poster Of Once Upon A Time In… Hollywood: An In-Depth Analysis
– Avatar Versus Avengers – Is Endgame Re-Releasing With Additional Footage In A Bid To Surpass Avatar'sBox-Office Record?
– From The First Romantic Film in 1919 Based On A Gay Love Story To Where We Must Go – Why LGBTQ+ Representation in Film/TV matters
– Netflix's Elite is a show where being gay is a non-issue and gay couples are celebrated
– How Hollywood continues to take a stance on climate change and speaks up to halt the crisis facing our ONE home known as earth
– When Brad Pitt, Leonardo DiCaprio and the rest of the cast of Once Upon A Time In… Hollywood brought glamour back to Cannes
– Timothée Chalamet feels lucky to utilize his platform to save people from drug abuse 
– Men In Black: International – Chris Hemsworth & Tessa Thompson in "Trailer With A Scoop Of Trivia"
– Ava DuVernay's When They See Us Is Activism At Its Finest Bringing To Light The Injustices Wreaked Upon Innocent African-American Boys Due To The Law Being Infested With Systemic Prejudice
– 32 Facts on Rambo and the more-than-meets-the-eye superstar Sylvester Stallone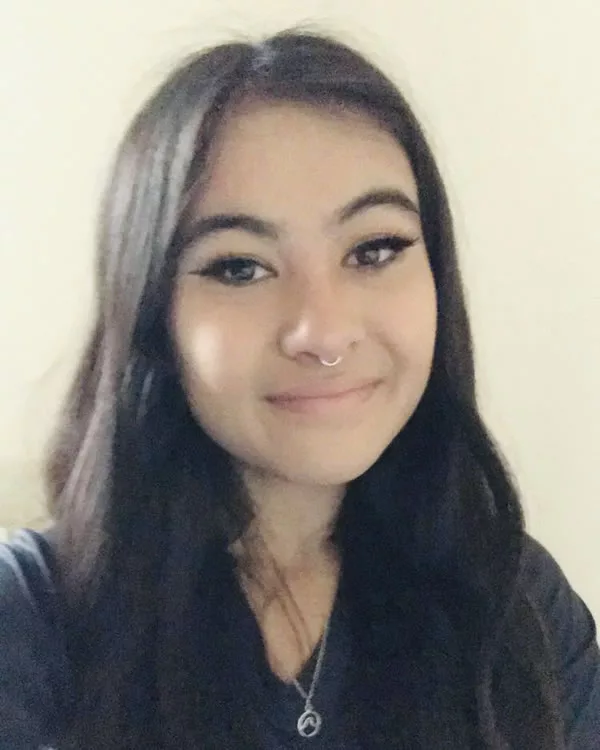 Juliet Poucher is a reviews writer for Hollywood Insider. She has a keen eye for films, art and literature, often analyzing them for hidden meanings. Hr goal with her career and duripromote entertainment with quality actors, meaningful stories, and universal messages.