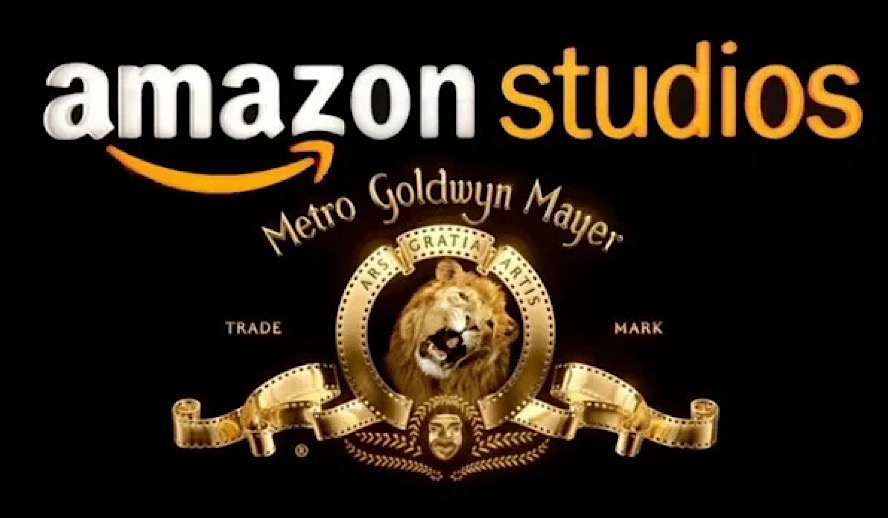 Photo: Amazon Buys MGM
A Studio Formed Not Unlike the Streamers of Today
Whether embarrassed or emboldened by his ex-wife MacKenzie spending millions of her money in much more helpful and humanitarian ways, Jeff Bezos is back in the spending game with his company's recent purchase of MGM Studios and their film and television library. 
I kid about his motivation, but the mega-company known for delivering toilet paper to your door in a matter of hours, turned Academy Award-nominated Film Studio just made a tremendous dent in the content game by acquiring one of the most premier studios in Hollywood history. MGM, or Metro-Goldwyn-Mayer, was a member of the original "Big Five" studios in Hollywood founded back in 1924. The Studio was founded when Marcus Loew and Louis B. Mayer combined, as the name suggests, Metro Pictures, Goldwyn Pictures, and Mayer's own Louis B. Mayer Pictures into one mega studio. 
Related article: OSCAR-NOMINATED – EXCLUSIVE: 'Dune' Full Commentary, Reactions, Making Of – Timothee Chalamet, Zendaya, Oscar Isaac
Related article: OSCAR-NOMINATED – 'House of Gucci' Full Commentary & Behind the Scenes – Lady Gaga, Adam Driver, Jared Leto, Al Pacino
Related article: OSCAR-NOMINATED – 'Belfast' Full Commentary & BTS – Jamie Dornan, Caitriona Balfe, Judi Dench
Related article: OSCAR-NOMINATED – 'West Side Story' Full Commentary – Rita Moreno, Steven Spielberg, Rachel Zegler
Related article: OSCAR-NOMINATED – 'No Time to Die' Full Commentary, Behind the Scenes & Reactions, Daniel Craig, Rami Malek, Bond
Upon its founding in 1924,  MGM sought out to change the game of the Hollywood landscape by employing actors, actresses, writers, and directors directly in-house under exclusive contracts to only work for the studio. The studio thrived under this new model and organization, boasting that it had "more stars than there are in heaven." MGM had a tremendously successful run and its most profitable endeavors right up until the eve of the 1950s. To understand how MGM and the old Hollywood model fell, we need to go back a bit. 
MGM – To Understand Where We Are Going, All You Have to Do is Look Back
When "Classical Hollywood" was formed in the early 20th century, the film studios were able to employ their own creative teams and acting talent, all like MGM did. The studios also effectively had a stranglehold on the entire industry, as they controlled not only what was being made and who was making it, but they also decided where and when it could be seen on a screen. 
Long before the days of reclining chairs and bar service in the theaters, the Studios actually all owned and had controlling stakes in their own movie theaters. So, not only did they control the content game, but they also had the distribution rights and control over everything being made. This was naturally problematic for a multitude of reasons, chief among them how they were able to limit access to other studios' films into their theaters. 
Related article: All Best Actor/Actress Speeches From The Beginning Of Oscars 1929-2019 | Hollywood Insider
Related article: EVOLUTION: Every Henry Cavill Role From 2001 to 2021, All Performances Exceptionally Poignant
Related article: EVOLUTION: Every Chris Evans Role From 1997 to 2020, All Performances Exceptionally Poignant
Related article: 'In the Heights' Full Commentary & Behind the Scenes +  Reactions – Lin Manuel Miranda, John M. Chu
This was all brought to a screeching halt in the 1948 Supreme Court Antitrust Case United States v. Paramount Pictures. The Supreme Court ended up ruling that the control the major film studios had over the industry broke antitrust laws and that all the studios would need to give up control of their theater chains. This opened the door for smaller studios to have more of a say in the industry as their films now had slightly easier access to be seen on screen. This landmark ruling created massive distinction and necessary oversight for the studios, which made them solely focused on content creation and removed the built-in revenue stream of their theater operations. 
Adapt or Die: A Tale as Old as Time 
With the impact of the Supreme Court ruling hindering some of the studios, they looked outward for new and innovative ideas to stay relevant and successful. This also happened to coincide with the new and rapidly successful invention, the television. 
Television started to draw in more audiences in the late 40s and 50s, and some of the studios were ahead of the game by launching their own television content departments and leaning into the medium. MGM took a small step in the direction of television, but ultimately decided to focus on its filmmaking business which was beginning to tank. Arriving too late to the game to create their own successful TV content with the exception of the classic cartoon 'Tom and Jerry' and 'How the Grinch Stole Christmas', they adapted and began forming relationships with TV stations to broadcast MGM content. 
Related article: #metoo Revolution: Powerful Questions That Need Answers
Related article: FACT-CHECKED Series: Timothee Chalamet and 32 Facts about The Young Superstar
With echoes of what is happening now with studios and production companies selling rights to content to streaming services, MGM did the same starting back in the 50s. The most notable of their endeavors was in selling the television rights to 'The Wizard of Oz' to CBS. This was groundbreaking and a definite step in a different direction at the time, though to me it also serves as a bad omen and critical mistake for what would eventually become of the studio. 
At a time when their competitors were creating their own television content, MGM made the critical mistake of not properly valuing their own content. In the blink of an eye, the studio that had essentially run Hollywood not ten years before, had become a dying star. 
Content is King
MGM continued to hang on and undergo different leadership and strategic changes over the next couple of decades. They had another nice run of films with the 'Rocky' franchise and others like 'RoboCop' but they had unfortunately given themselves a premature death sentence. 
The company had massively struggled to create and monetize their own new content, and after missing the boat on television was forced to file for bankruptcy in 2010. Ironically, the content MGM owned and their ability to sell and lease their intellectual property to other studios to distribute were able to keep them afloat for a time, but the well began to run dry. 
Related article: MUST WATCH – The Hollywood Insider's CEO Pritan Ambroase's Love Letter to Black Lives Matter – VIDEO
Subscribe to The Hollywood Insider's YouTube Channel, by clicking here.
MGM had really been able to stay somewhat of a relevant name by partnering with other studios to distribute films with MGM characters. The most notable of these coming in the last decade with the James Bond films 'Spectre' and 'Skyfall' and the relaunch of the Rocky franchise in the 'Creed' series of films with Michael B. Jordan. MGM's ability to maintain their content library kept them alive as long as they could, until the most formative event of our time hit in March 2020. 
A Different, Albeit Brighter Future
As has been written to death by a lot of people, the onset of the Covid-19 Pandemic greatly impacted the industry and sped up a clock that had already been ticking on the future of the industry. While we were all stuck in our homes with no movie theaters to go to as even an option, we began to absorb content at a higher rate in our homes on streaming services than we ever had before. From binging nonsense like 'Tiger King' to finally having the time to catch up on the prestige shows you never had time to like 'The Wire' or 'The Sopranos', the way we acknowledge content had officially flipped. 
No longer was it theater first, television second, the hierarchy had officially been adjusted. MGM became all too aware of its fate in December 2020, when it realized we would not be going back to theaters anytime soon and if we were, it would look a whole lot different than it ever had before and decided to cash out while it still could. With no theaters to go to, MGM had no prospects at distribution deals for their I.P. that they had been surviving on for years and sought a partner to buy them out. 
Related article: Why Queen Elizabeth II Is One Of The Greatest Monarchs | Her Majesty Queen Elizabeth II of United Queendom of Great Britain & Northern Ireland (Video Insight)
Limited Time Offer – FREE Subscription to The Hollywood Insider
Click here to read more on The Hollywood Insider's vision, values and mission statement here – Media has the responsibility to better our world – The Hollywood Insider fully focuses on substance and meaningful entertainment, against gossip and scandal, by combining entertainment, education, and philanthropy.
Metro-Goldwyn-Mayer-Bezos? 
As the company has with essentially every sector of American business over the last 25 years, Amazon slid in to innovate. They began negotiating the sale of MGM's film department and library to Amazon Studios in May 2021 and closed the deal last week in March of 2022. A monumental purchase of $8.45 Billion was finalized and MGM finally had a new home for its content. 
The entire content library and streaming rights of MGM I.P. are now exclusively controlled by Amazon in what was one of the biggest acquisitions ever. This purchase by a streamer for content was the most recent, but certainly not the only one in what has become an arms race for content in the now forever changed industry. 
This Town Ain't Big Enough for All of Us
With the landscape and players of Hollywood now forever adjusted, historic companies like MGM are wise to get out while they still can. With everyday feeling like something new and groundbreaking is occurring in our world, the film industry is no different.
Everyone is in the streaming game now, and if you are not, you are soon to be the next dinosaur left in the dust of the modern digital age. With Amazon, Apple+, Disney+, HBO Max, Netflix, Hulu and even Paramount+ and Peacock in the game, things certainly look a lot different around the layout of old Hollywood than ever before. Each of these streamers are in a very unique spot in which they are creating their own content, while simultaneously relying on I.P. from other studios and production companies to keep their caches of streamable content loaded. They are all primed in individually unique positions to survive or die based on the strength of their content. 
The modern industry looks a whole lot different than it did even 3 years ago, let alone 10. From Disney purchasing FOX's Film department to Amazon's most recent acquisition of MGM, the battle has begun to be the last streamer standing when all is said and done. 
Related article: The Hollywood Insider's CEO Pritan Ambroase: "The Importance of Venice Film Festival as the Protector of Cinema"
Related article: The Masters of Cinema Archives: The Hollywood Insider Pays Tribute to 'La Vie En Rose', Exclusive Interview with Director Olivier Dahan
Related article: – Want GUARANTEED SUCCESS? Remove these ten words from your vocabulary| Transform your life INSTANTLY
Where Do We Go Now? 
With different film divisions being swept up like yesterday's trash, the crash course these streamers have been on is about to get a whole lot messier in the years to come. The Classical Film Studios as we've come to know them are all but irrelevant in the grand scheme to these streaming companies and the only value and competition they stand is in their content libraries and their real estate, with Amazon's new headquarters being the renovated and expanded old Culver Studios in Culver City, California. 
I would not be shocked if soon we see a major sale of one or two of the remaining studios from the golden age. Disney, Warner, and Universal continue to thrive, but Paramount and Sony (has changed names many times) may be on the outside looking in when all is said and done. There is an incredible irony in this massive meme shift we have seen throughout the industry in the past few years in that it hearkens back to the beginnings of the Golden Age of Hollywood, just with a different face. 
Instead of competing over movie distribution in theaters, the battles of today are waged over content ownership and streaming rights. The clock continues to tick and we can only enjoy the content we can until the dust eventually settles and we are left with a handful or an even smaller amount of streaming services masquerading as film studios. The future is here and we can all only speculate on what and who will be remaining in the end. The only thing we do know for sure is that those that survive will have the content, and the ability to wisely look to the past so they do not make the same mistakes as those that came before them. 
By Mark Raymond
Click here to read The Hollywood Insider's CEO Pritan Ambroase's love letter to Cinema, TV and Media. An excerpt from the love letter: The Hollywood Insider's CEO/editor-in-chief Pritan Ambroase affirms, "We have the space and time for all your stories, no matter who/what/where you are. Media/Cinema/TV have a responsibility to better the world and The Hollywood Insider will continue to do so. Talent, diversity and authenticity matter in Cinema/TV, media and storytelling. In fact, I reckon that we should announce "talent-diversity-authenticity-storytelling-Cinema-Oscars-Academy-Awards" as synonyms of each other. We show respect to talent and stories regardless of their skin color, race, gender, sexuality, religion, nationality, etc., thus allowing authenticity into this system just by something as simple as accepting and showing respect to the human species' factual diversity. We become greater just by respecting and appreciating talent in all its shapes, sizes, and forms. Award winners, which includes nominees, must be chosen on the greatness of their talent ALONE.
I am sure I am speaking for a multitude of Cinema lovers all over the world when I speak of the following sentiments that this medium of art has blessed me with. Cinema taught me about our world, at times in English and at times through the beautiful one-inch bar of subtitles. I learned from the stories in the global movies that we are all alike across all borders. Remember that one of the best symbols of many great civilizations and their prosperity has been the art they have left behind. This art can be in the form of paintings, sculptures, architecture, writings, inventions, etc. For our modern society, Cinema happens to be one of them. Cinema is more than just a form of entertainment, it is an integral part of society. I love the world uniting, be it for Cinema, TV. media, art, fashion, sport, etc. Please keep this going full speed."
More Interesting Stories From The Hollywood Insider
– Want GUARANTEED SUCCESS? Remove these ten words from your vocabulary| Transform your life INSTANTLY
– A Tribute to Martin Scorsese: A Complete Analysis of the Life and Career of the Man Who Lives and Breathes Cinema 
– Do you know the hidden messages in 'Call Me By Your Name'? Find out behind the scenes facts in the full commentary and In-depth analysis of the cinematic masterpiece
– A Tribute To The Academy Awards: All Best Actor/Actress Speeches From The Beginning Of Oscars 1929-2019 | From Rami Malek, Leonardo DiCaprio To Denzel Washington, Halle Berry & Beyond | From Olivia Colman, Meryl Streep To Bette Davis & Beyond
– In the 32nd Year Of His Career, Keanu Reeves' Face Continues To Reign After Launching Movies Earning Over $4.3 Billion In Total – "John Wick", "Toy Story 4", "Matrix", And Many More
mgm, mgm, mgm, mgm, mgm, mgm, mgm, mgm, mgm, mgm, mgm, mgm, mgm, mgm, mgm, mgm, mgm, mgm, mgm, mgm, mgm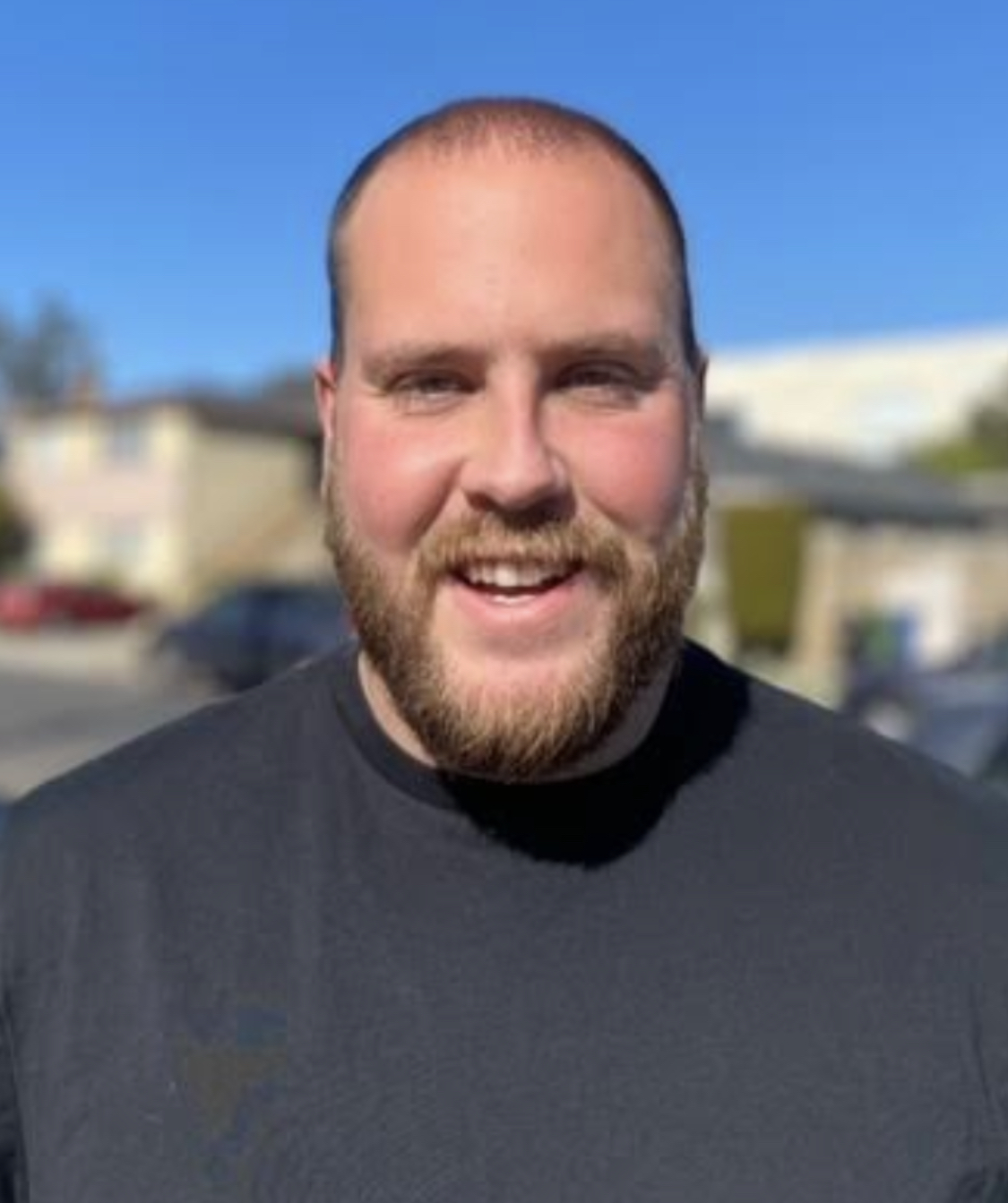 Mark Raymond is a writer and screenwriter who believes himself to be the only person desiring to work in film who originated in New York and currently resides in Los Angeles. Mark was inspired to write from a young age and has always desired to connect and uplift others through his work, as those that motivated him did for him. Mark feels very strongly that the world could use a lot more positivity and optimism, and is therefore very aligned to the mission of The Hollywood Insider to not spread hate or gossip, but instead to build each other up and shine a positive light on anyone bold enough to put their heart and soul into a piece of art. In his writing, Mark aims to use his signature wit to highlight the severity of the more serious and pressing issues of our time, to shine a beacon of light through the darkness. A devoted ally to all, he seeks to inspire and use his platform to give a voice to the voiceless and let his readers know that while everything may not be great right now, one day it can and will be.