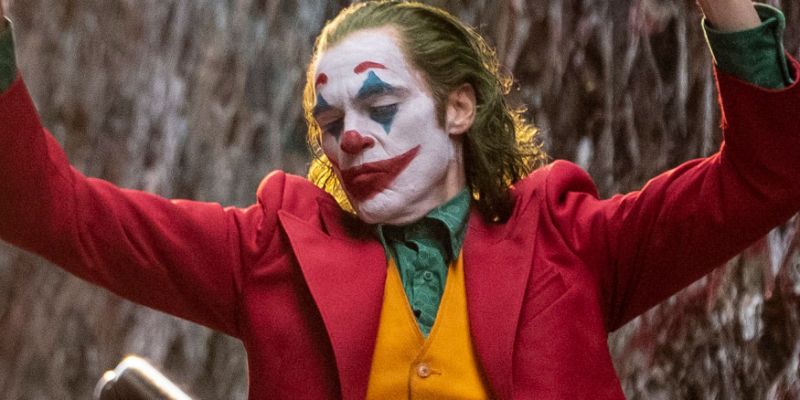 Photo: Joker/Warner Bros. 
DC Films and Warner Bros. have a hefty reason to celebrate; Joker, 2019's incarnation of the anti-caped crusader, has become the most profitable comic book film to date. The worldwide box office success of the R-rated psychological thriller has catapulted the film to a record-breaking $1.047 billion in ticket sales to date, balanced by a $62.5 million budget. After just weeks in theaters, Joker has earned roughly 16.7 times its production budget worldwide. 2016's Suicide Squad portrayed Mr. J as a misfit gangbanger with a psychopathic desire to watch the world burn, contrary to his vulnerable depiction in this latest manifestation. This outlying film in an extensive library of Joker tales is unique, logical, and relevant in today's society, despite being set nearly 40 years ago. In any era, the studios involved in production have achieved box office gold. Every studio in Hollywood aims to produce the most profitable film possible, and Warner Bros. is celebrating this feat with a massive smile that would certainly make Arthur Fleck jealous. This highly-coveted achievement had previously been untouched until Joker danced its way through the silver screen- eerie cello music and all. 
Joker – Welcome to Gotham, Population: 1
What is the crux of the latest glimpse into the mind of comic's most notorious villain? Arthur Fleck (Joaquin Phoenix), presumably the Joker's birth name, is afflicted with mental health issues heavy enough to shatter a diamond. Set in 1981, the titular character is plagued by a disorder causing him to laugh uncontrollably. He carries cards explaining his vacillating condition and passes them to bystanders as needed. Although surrounded by an urban metropolis of ten million people, Arthur is chronically alone. His only consistent interaction lies within the feeble hands of his homebound mother, who is ailing, both physically and psychologically. Serving as his mother's caregiver, Arthur is seemingly unphased by his responsibilities, most notably giving his mother a sponge bath. 
Video: 'Rendezvous At Premiere' and 'Reaction From Stars' on 'Joker'/Hollywood Insider YouTube Channel
A glimpse into Arthur's emotional instability is on display during his nightly viewing of "Live with Murray Franklin." Longing for connection, Arthur visualizes a scenario in which Murray Franklin plucks him from the studio audience, bringing him on stage to say "There's something special about you Arthur. I could tell." This delusion ignites the fuse in a series of narratives which create the bulk of the movie. While some scenes are intentionally funny, such as quips between his motley crew of clown coworkers, Arthur's condition is no laughing matter. Despite this, his career of choice is apropos. An entertainer at the clown-for-hire agency 'Haha's', Arthur is one of several jaded men who fill odd gigs around the city. Camouflaged in full face paint, Arthur dances his way through his shifts, dodging sign-snatching teenagers and judgmental hecklers. Luckily for Arthur, he has high hopes for his future as an aspiring stand-up comedian. Chaos ensues after the clown personification permeates Arthur's existence, an embodiment that births the most formidable miscreant of the DC universe. His oddly coordinated victory dance down the now-infamous staircase solidified the transition from an invisible plebian to Gotham's resident leader of the Injustice League. 
Epitome of Hollywood Success
The unique approach by director Todd Phillips has audiences engaged with the character and his backstory. Albeit intrigued, viewers are left questioning previous incarnations of the Joker, wondering if the events of this film were all a delusion spun by the unreliable narrator, the antihero himself. Confused viewers or not, the production laughed its way into becoming the most profitable comic book film of all time (to date). Comic book films have dominated the box office over the past several years, and this year was no exception. 2019 saw the release of several comic book films. Spider Man: Far From Home was released in June, following the trajectory of the shooting star known as Avengers: Endgame. Endgame is now the world's highest grossing film of all time. The Marvel Studios produced film, distributed by Disney, concluded 11 years of comic based films and over 20 individual character story lines. Grossing $2.8 billion, the superhero film was produced on a budget of $356 million. At face value, these figures sound strong enough to blow Joker off the funny pages, but that is simply not the case. Since Joker is uniquely focused on one main character, Joaquin Phoenix was able to single-handedly carry this instant classic to the top of the profit tier and beyond. Having one headlining star contributed to the disparity between the two film's budgets, as Endgame had 13 actors receiving top billing placement. To quote Mr. Fleck himself, "Is it just me, or is it getting crazier out there?" Joker, 2019's record-breaking depiction of Gotham's harlequin nemesis, will be released on streaming services on November 29, 2019. 
By Raquel Kokkoros
More Interesting Stories From Hollywood Insider
– Life Lessons From Joaquin Phoenix's 'Joker': The Clown Prince Of Crime – Isn't It Time To Remove Stigma From Mental Health Issues?
– Watch: 'Reaction From Stars' On Making Of 'Joker' From Joaquin Phoenix & Director Todd Phillips
– The Name Is Bond….. Female Bond? Could Daniel Craig's Successor Be Priyanka Chopra, Emilia Clarke Or Lashana Lynch After 'No Time To Die'?
– Why Queen Elizabeth II Is One Of The Greatest Monarchs | Her Majesty Queen Elizabeth II Of United Queendom Of Great Britain & Northern Ireland
– A Tribute To The Academy Awards: All Best Actor/Actress Speeches From The Beginning Of Oscars 1929-2019 | From Rami Malek, Leonardo DiCaprio To Marlon Brando & Beyond | From Olivia Colman, Meryl Streep To Bette Davis & Beyond
– Timothée Chalamet Utilizes His Platform To Save People From Drug Abuse
– FACT-CHECKED Series: Zendaya And 15 Things You Might Not Know About The Star Of 'Euphoria', Tom Holland's Leading Lady In "Spider-Man: Far From Home' And Next Starring With Timothée Chalamet In 'Dune'
– WATCH: "If Your Child Told You They Were Gay/Lesbian, What Would You Do?" – Prince William Confirms He Would Completely Accept His Gay Children – Hollywood Insider's 'Messages From America' – Episode 6
– FACT-CHECKED Series: Keanu Reeves – 12 Revelations About The Star Of 'Matrix', 'John Wick' & 'Toy Story 4′ – Did His Close Friend River Phoenix Predict Reeves' Super Stardom?
– Voice Of A Teen: The Frightening New Reality Children Face In Response To School Shootings & Warning Signs
– LGBTQ+ Representation In Film/TV: From The First Romantic Film In 1919 Based On A Gay Love Story To Where We Must Go
– Priyanka Chopra Hopes Media Stops Turning Online Trolls'/Bullies' Comments Into News
– Watch: 'Reaction From Stars' On Making Of 'Bombshell' From Charlize Theron As Megyn Kelly, Nicole Kidman, Margot Robbie And More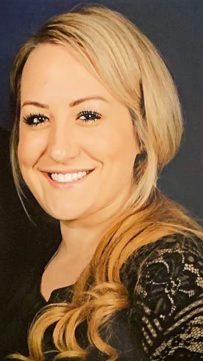 Raquel Kokkoros is currently a writer for Hollywood Insider. Enchanted by the illustriousness of cinema, Raquel is proud to contribute to a team that prioritizes quality journalism and respect for the entertainment business being utilized as a tool to better the world. Raquel believes in emphasizing elements of film and television that deserve an unbiased platform. Proud to provide an optimistic stage for the diverse offerings of Hollywood, Raquel enjoys writing from a fair, understanding, and truthful perspective –  a philosophy that embodies the ethos of Hollywood Insider.