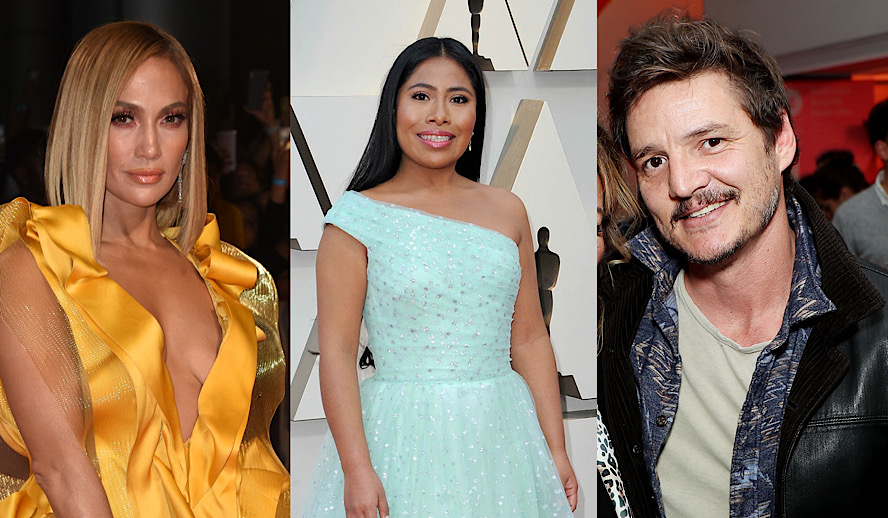 Photo: Jennifer Lopez, Yalitza Aparicio, Pedro Pascal, Lionel Hahn, Starfrenzy/Bigstock, Marion Curtis/StarPix
Minority snubbing has been brought to light in the past several years, becoming a controversial topic most prominently around award season. Announcements of nominees comes with a gut-intuition which has unfortunately been provably justified. So much so, a contentious hashtag, #OscasrSoWhite, trended in 2016 as a nod to the lack of diversity plaguing the list of nominees. There is reasoning behind the cries abound the internet- the disproportionate lists of potential "bests" displays predominantly white male nominees. Why is this commonplace? According to the United States Census Report of 2018, the Hispanic or Latino community consist of roughly 18.3 percent of the total population of the country. This is the fourth largest demographic, so why has the Latino community's representation in Hollywood experienced a 50 percent decline over the past ten years? Will Hollywood, specifically the Academy, be receptive to this effort?
Mayor to the Rescue
Eric Garcetti, the self-proclaimed "Mexican American Jewish Italian" Mayor of Los Angeles has recently announced his intentions to double the representation of Latinos in Hollywood in the next 10 years. On January 13, 2020, Garcetti announced the launch of LACollab, an effort aimed to encourage the development of Latino talent in the entertainment industry. The initiative will also aim to foster partnerships between creators, actors and executives involved in film and television. Notable names who have already attached themselves to this effort are Eva Longoria, Eli Roth, and Zoe Saldana. Interestingly, the announcement of this epic initiative coincided with the Oscars nominee announcements, which expectedly lacked a diverse pool of nominees. With an extensive list of Rules and Eligibility to qualify for a nomination, there are numerous Latinx performances that deserved recognition. Notably, Jennifer Lopez for her headlining performance in Hustlers, for which she received a Golden Globe nomination but failed to earn one for the Oscars. The website for LACollab boasts, "We will be your one-stop shop to connect you to vetted Latino resources, top and emerging creators and talent. We will support your diversity, equity, and inclusion initiatives to ensure Latinos are represented in front of and behind the camera, while you meet your business objectives." Identifying this unwelcome "trend" as a crisis, the website also stated the "current rhetoric" pushed by Hollywood's subtle statements put the Latinx community at risk. It's a hard point to refute, seeing as though Hollywood has an immense influence on global culture.
Pushing the Agenda
LACollab is toting the hashtag "#MoreLatinosInHollywood". This is a great start, but I can't help but wonder about the other under-represented demographics shunned by the Academy. For example, the complete list of 2020 Oscar nominees proves that you'll have no issue in the Best Director category if you're a white male. The reason?  The nominees are all white males. The Tribeca Film Festival had the courage to give a much-deserved tweet denouncing the Academy's choices, calling for them to "do better," assuming they are pushing for more diverse nominees and a better representation of the female-directed films. Thankfully for feminist supporters, there are a plethora of female-led productions coming to fruition in 2020 from major studios including MGM, Lionsgate, Paramount, Disney, Sony, Universal, and Warner Bros. Elizabeth Banks, a Hollywood renaissance woman in her own right, as an actress, writer, director, and producer, has two films under her direction scheduled for release in 2020 – The Invisible Woman and The Grace Year, both release dates to be determined. Banks is also slated to star in The Invisible Woman, so a best actress nominee is also a possibility for her. Whether released in 2020 or after, we are hoping to see more female-led, female-directed, and female-written nominees in the coming years from every award ceremony.
Remember Yalitza Aparicio being nominated for the Best Actress Oscar for Roma? When will that be repeated?
Mission, Possible?
The mission of LACollab is clearly stated on their polished website, which explains they are aiming to "ignite a movement that inspires collaboration, accelerates Latino visibility and authentic representation, and drives exponentials growth for the industry." This aligns with the commonly accepted school of thought, when you want others to see you in a certain light, control the narrative. This is a straightforward, proactive way for Hollywood to encourage acceptance and promote authentic dialogues of the Latinx community, that of which has been widely attacked by some political influences in the current climate. Building a forceful, educated group of professional allies and leaders in the entertainment industry will help to showcase truth and distance an innocent community from false projections and stereotypes. The question is- will Hollywood be receptive to this push? With notable supporters from the industry, the Academy should be all ears. Interestingly, the #OscarsSoWhite push in 2016 didn't have much of an effect on the nominees, proven by the fact that it's 2020 and we are still having the same issue. It seems social media wasn't as successful in stimulating a change in this scenario as they were during the Sonic controversy, so maybe this collaborative effort between the Los Angeles Mayor and major players in Hollywood is the pursuit we need. Crossing our fingers for more diversity in 2021's award nominees and wishing success to the efforts of LACollab!
To inquire or join the efforts of LACollab, visit www.lacollab.org or email hola@lacollab.org.
By Raquel Kokkoros
More Interesting Stories From Hollywood Inside
– The Verified Complete List of Every Female Best Director Golden Globes Winner: Fact-Checked Series
– A Tribute To The Academy Awards: All Best Actor/Actress Speeches From The Beginning Of Oscars 1929-2019 | From Rami Malek, Leonardo DiCaprio To Marlon Brando & Beyond | From Olivia Colman, Meryl Streep To Bette Davis & Beyond
– Stop Pitting Duchesses Kate Middleton & Meghan Markle Against Each Other, Both Can Be Great Without The Other Being Torn Down
– Video: Full Commentary & Reactions From Stars On 'Bombshell' With Charlize Theron, Nicole Kidman, Margot Robbie, Jay Roach & Team
– Why Queen Elizabeth II Is One Of The Greatest Monarchs | Her Majesty Queen Elizabeth II of United Queendom of Great Britain & Northern Ireland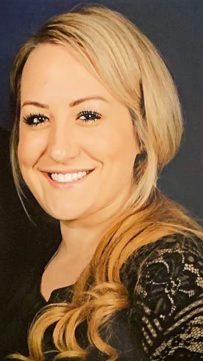 Raquel Kokkoros is currently a writer for Hollywood Insider. Enchanted by the illustriousness of cinema, Raquel is proud to contribute to a team that prioritizes quality journalism and respect for the entertainment business being utilized as a tool to better the world. Raquel believes in emphasizing elements of film and television that deserve an unbiased platform. Proud to provide an optimistic stage for the diverse offerings of Hollywood, Raquel enjoys writing from a fair, understanding, and truthful perspective –  a philosophy that embodies the ethos of Hollywood Insider.