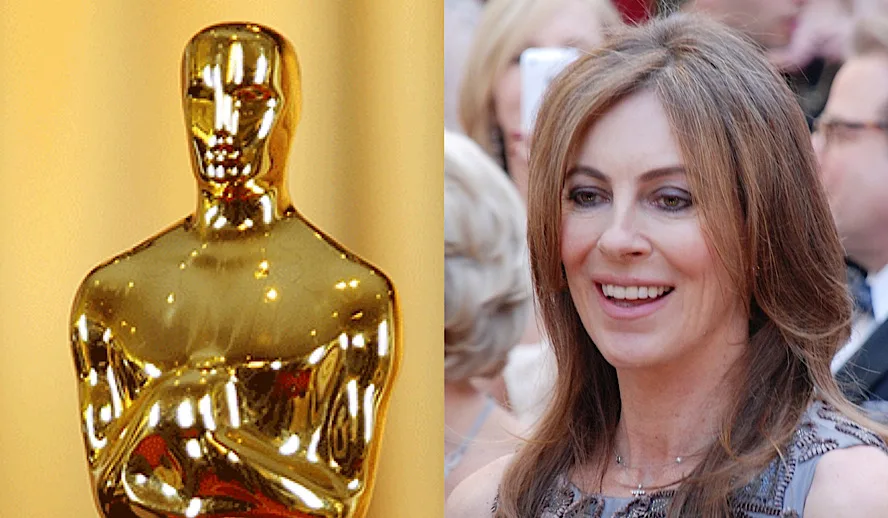 Photo: Director Kathryn Bigelow on the red carpet at the 2010 Academy Award ceremonies/Cristiano Del Riccio/Oscars
This is the 92nd year of the Academy Awards, also known as Oscars. In this edition of Hollywood Insider's 'Fact-Checked Series' – we bring to you a fact-checked, verified and specifically compiled list of women who have won the Best Director Award. Lets begin. Please brace yourself and set some time aside to complete this list and your mental stability after you realize the truth, well the shocking truth.
Kathryn Bigelow
Kathryn took home the Oscar for Best Director in 2009 during the 82nd Academy Awards.  She won for "The Hurt Locker" and she was presented the award by the only female Golden Globes Best Director winner Barbra Streisand. That was over a decade ago.
2.  ___________________ (can you see what is written here? Nope. Don't worry – its not a technical error. Its a human error. A societal error. An ethical error. A perspective error. A moral error. It is just plain wrong).
And that brings us to the end of the list. Yup, only one female director ever won the Academy Award. The one and only win was over ten years ago. TEN YEARS AGO.
That is shocking, unfortunate and unfair.
As Rebel WIlson so rightly put it during her speech at the BAFTA Awards Ceremony while congratulating directing nominees Sam Mendes, Todd Phillips, Bong Joon-Ho, Quentin Tarantino and Martin Scorsese. Wilson said, "I look at the exceptional daring talent nominated in this category, and I don't think I could do what they do. Honestly, I just don't have the balls."
The Oscars has to rectify this major issue. From today onwards. Lets speak on these important issues before the start of the next awards season – as in right now and from today onwards. Instead of focusing on the blame game, lets chage the dialogue and continue onwards with a 'solutions-oriented' conversation on these issues that need to happen everyday and not just during awards time.
Hopefully, the Oscars will get it right next year? Here's to hoping. Times Up. Times Up? #timesup
By Pritan Ambroase
Meet the Oscar 2020 Nominees | In-Depth Analysis | Academy Awards
All Best Actor/Actress Speeches From The Beginning Of Oscars 1929-2019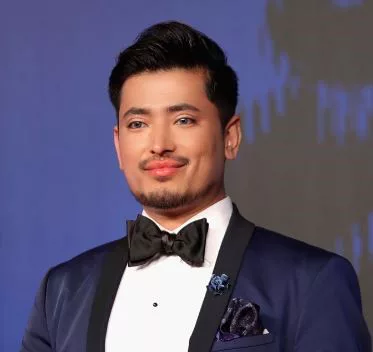 Pritan Ambroase is the CEO and editor-in-chief of Hollywood Insider. He authored the new mission statement which reads: "Hollywood Insider focuses on substance and meaningful entertainment, so as to utilize media as a tool to unite and better our world, by combining entertainment, education and philanthropy, while being against gossip and scandal." It is with that particular intention and under his leadership that Hollywood Insider has transformed into a trusted media platform across multiple channels. Ambroase is also a producer, film director, motivational speaker and a talk show host with a new one in development.
Alongside his career in entertainment and media, Ambroase continues to be a passionate humanitarian and a constant human rights activist/advocate. He started the Humans Of Our World Foundation at the age of 19, and named it that specific name as he wanted humans all over the world to unite regardless of mental/political/physical borders. For the past 14 years, he has actively stood up against injustices and atrocities across the world. He believes in the power of empathy and uses that tool to be there for others across all borders. Some of the many causes he has stood up for – easy accessibility to education,  anti-sexual harassment, disaster relief, healthcare, justice for black, brown and minority ethnic communities, marriage equality, refugee assistance, rebuilding villages, education reform, women's rights, rebrand Africa, police reform, prison reform, anti-segregation in governmental infrastructure, classification of animals as sentient beings, pro-LGBTQ families, anti-trafficking, anti-drug abuse, equity, differently-abled assistance, etc. The foundation's celebrity supporters are Dame Judi Dench, Joanna Lumley OBE, Bear Grylls, Amanda Holden, Andy Serkis and many others.
For more on his biography, please click here. It is his passion for cinema, entertainment and media that drives him to utilize his platform and media to unite all and make our world a better place, all the while entertaining, transforming and educating. It is his long and varied experience in entertainment, education and philanthropy which led him to combine those three elements and include them in Hollywood Insider's mission statement.
To read more about his intention, vision and goals for the media network, please visit the Our Values page by clicking on the link.