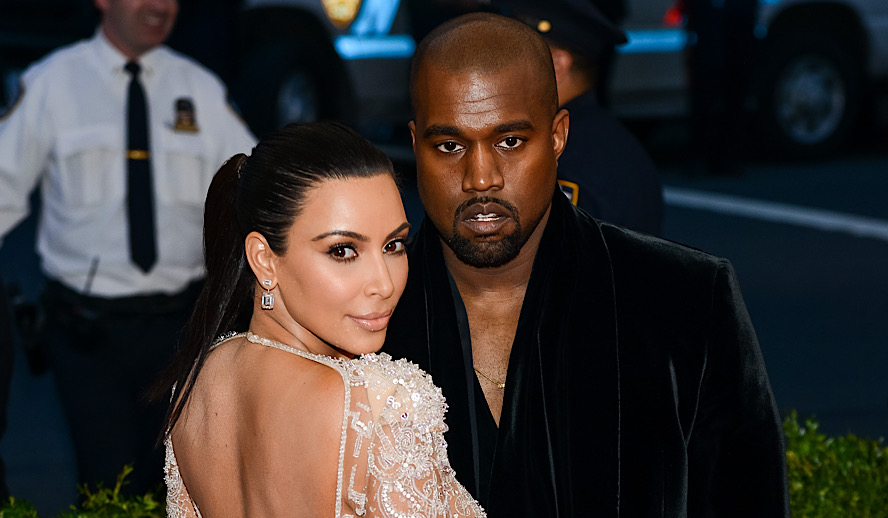 Photo: Celebrity Couples – Kanye West and Kim Kardashian
With all of the chatter online about Kanye and Kim, Zendaya and Tom Holland, Riri and A$AP Rocky, and the new Hulu miniseries 'Pam & Tommy', it only feels appropriate to pose the question: Why do we care so much about celebrity relationships?
There are Instagram accounts, Fan Fiction, daily news, and conversations dedicated to new, current, and broken-up celebrity relationships. Romantic entanglements seem almost more important than the weather forecast. But most of us do not and never will know these couples. So, why all of this investment for strangers? 
Related article: OSCAR-NOMINATED – 'West Side Story' Full Commentary – Rita Moreno, Steven Spielberg, Rachel Zegler
Related article: OSCAR-NOMINATED – EXCLUSIVE: 'Dune' Full Commentary, Reactions, Making Of – Timothee Chalamet, Zendaya, Oscar Isaac
Celebrity Obsession
In the 20th century, along with the rise of film and television came the rise of celebrities. And as time went on, the lives of these stars became just as, if not more important, than their performances. More covers of magazines and newspapers included details about lifestyle drama rather than reviews of previous performances: Life in itself became a performance to critique.
For some, this love of celebrity life stems from celebrity worship syndrome, defined on Psychology Today as "an obsessive-addictive disorder where an individual becomes overly involved and interested with the details of the personal life of a celebrity." And it's true, celebrity worship has been toxic. For people everywhere, celebrity image (how a celebrity is seen by the public) can negatively impact self-esteem. "We see celebrities through a screen of Photoshop, professional makeup, and designer clothes," Auriane Desombre wrote in Urbanette, "We then broadcast this unrealistic beauty fantasy to every media outlet in the country and impose it on every woman… we shunt every other 'imperfect' beauty to the sideline…"
But despite all of the research showing the dangers of celebrity worship, there is the argument that our fascination is healthy. Daniel Kruger, an evolutionary biologist, shared with LiveScience that this interest is a primitive desire, an "evolutionary tactic that may have helped us live through the years." In another article in Psychology Today, this argument is backed up by Dr. Frank McAndrew stating, "Our ancestors had to cooperate with so-called in-group members for success against out-groups… In our ancestral world, any person about whom we knew intimate details of his or her private life was, by definition, socially important to us."
Related article: All Best Actor/Actress Speeches From The Beginning Of Oscars 1929-2019 | Hollywood Insider
Related article: EVOLUTION: Every Henry Cavill Role From 2001 to 2021, All Performances Exceptionally Poignant
In high school, many of us wondered what made the popular kids popular and how we could do the same. And once we grow up, these popular kids are replaced with celebrities. The desire to keep up with the "it" crowd is almost neurological. Our investment in their lives is almost an attempt to humanize them. In an article on The Boar, Amber Bentley writes, "Without even having anything personally linked to them, we love to gossip about [celebrities] with friends and create our own scenarios of what we think goes on behind closed doors, away from the paparazzi…" It's almost impossible to avoid investment. With social media, tabloids, and televisions, celebrities have become a part of our daily lives.
Why Do We Love Supercouples?
With our love of the single celebrity, it makes sense that pairing two together would create epic news. By the 50s, the idea of the celebrity super couple was beginning to emerge. Two-time Academy Award-winning actress Dame Elizabeth Taylor's love life was front-page news throughout most of her career, her two-time husband Richard Burton and she were featured on multiple covers with headlines such as "We're just like any other couple" "The Truth about Burton & Cher!" "Middle Age Divorce" and more. This fascination followed Spencer Tracy and Katherine Hepburn, Frank Sinatra and Ava Gardner, and Desi Arnaz and Lucille Ball.
By the 90s and early 2000s, the super couple was in full bloom, featuring Will and Jada Pinkett-Smith, Brad Pitt and Jennifer Aniston, Ellen DeGeneres and Anne Heche, and more. Our obsession with these couples began to manifest in the creation of couple names like "TomKat" (Tom Cruise and Katie Holmes), "Bennifer" (Ben Affleck and Jennifer Lopez), and "Grant n Hurley" (Hugh Grant and Elizabeth Hurley).
Related article: #metoo Revolution: Powerful Questions That Need Answers
Related article: FACT-CHECKED Series: Timothee Chalamet and 32 Facts about The Young Superstar
Related article: MUST WATCH – The Hollywood Insider's CEO Pritan Ambroase's Love Letter to Black Lives Matter – VIDEO
Subscribe to The Hollywood Insider's YouTube Channel, by clicking here.
In an interview with SheKnows, therapist Kimberly Hershenson claims celebrity relationships in all their perfect glory can give fans hope for their own love lives. "Sometimes it's easier to focus on others than it is to focus on yourself," she explains. "When life gets tough, looking at someone who has what you want can give you hope." And the image of two beautiful, successful people getting hitched and having children, feels like one of the most hopeful things a fan could ask for.
In an E! News article, writer Seija Rankin described the response to Beyoncé's pregnancy announcement as "chaos": "It was February 1, 2017, when chaos erupted in the E! Newsroom… The squeals became screams as the email loaded on computers across the office: Beyoncé was pregnant." And it's true, the world did erupt when Bey posted her now famous pregnancy photoshoot. It used to be one of the most liked photos on Instagram.
Other most liked photos include Kim Kardashian and Kanye West's wedding, Justin Bieber and Selena Gomez sharing a kiss, Ariana Grande's wedding to Dalton Gomez, Kylie Jenner's second pregnancy announcement, and Tom Holland's birthday post for his girlfriend Zendaya. And, if it weren't for Chris Godfrey's world record egg, Cristiano Ronaldo and Georgina Rodriguez would have the number one post with 32 million likes on their pregnancy announcement.
For many, there is almost nothing more intimate than knowing about someone's love life, especially if the pair looks ideal. Diana Reep, the author of "The Siren Call of the Super Couple", describes how the public sees the love of such a duo. "so perfect that they are incapable of having romantic feelings for anyone else under any circumstances. In addition, the two have no personal flaws or idiosyncrasies that could interfere with their perfect love. Only an evil, outside force could disturb their relationship." Although Reep is writing about fictional couples, this logic pertains to fans when admiring their favorite real-world celebrities.
The Illusion of Inclusion – Kanye West and Kardashian
Since the Celebrity is a part of everyday life, it makes sense to crave more information about athem. In the same article of The Boar, Bentley writes about how impossible it is to not get attached to celebrity lives, "…If a couple is too secretive we want to know more details, but if a couple is too in your face we read into the hidden meanings." Just like with our loved ones, we want to be in the loop as much as possible.
Writer for the Huffington Post Kristina Adams, supports this idea, crediting social media for the intensity of investment, "And social media puts us closer to them than ever. Celebrities can share everything from what they had for breakfast to pictures of romantic getaways. This illusion of proximity makes us feel like we're entitled to details about their lives…" In fact, the sole job of some celebrities, like most of the Kardashian clan, is to have a social media presence. Fans have scoured images looking for hints of new relationships, breakups, wedding rings – even candles – in an effort to feel some semblance of intimacy with their beloved star.
Related article: The Hollywood Insider's CEO Pritan Ambroase: "The Importance of Venice Film Festival as the Protector of Cinema"
Related article: The Masters of Cinema Archives: The Hollywood Insider Pays Tribute to 'La Vie En Rose', Exclusive Interview with Director Olivier Dahan
Related article: – Want GUARANTEED SUCCESS? Remove these ten words from your vocabulary| Transform your life INSTANTLY
So, when it's announced that Kim K and Pete Davidson, ex-fiancé of Ariana Grande, are in a relationship, a fascination begins: Why Pete Davidson? What do they like about each other? This leads us to segments like The Couples Quiz on GQ, where famous partners like Megan Fox and MGK test their knowledge of one another. Oftentimes, the couples will share intimate details, or purposefully keep them out and leave fans guessing. These interviews give us the opportunity to witness relationship dynamics that feed our desire to feel a part of their lives.
This illusion helps feed our need for escapism. Celebrity life is like a soap opera or a magical fable that we can't look away from. "Given all the garbage we've been fed about finding Prince(ss) Charming and living happily ever after, it's no wonder we're drawn to real-life versions of these supposed fairy tales," shared Dr. Fran Walsh. But unlike a soap opera, these couples are real, and our obsession impacts their lives.
Celebrity Breakups 
With each celebrity breakup, there is often an official press release through their management or their Instagram account, sharing why they chose to split. These announcements come out as if they are owed to us. And, in a way, they are. The life of a celebrity is automatically subject to public scrutiny day in and day out. Bentley speculates that there may be so many celebrity breakups because the limelight is on them. But also, according to a 2020 study, almost 50% of marriages in America end in divorce: There is usually no way of knowing what leads the couple to separation, but I imagine having every move analyzed under a microscope does not help.
Related article: OSCAR-NOMINATED – 'House of Gucci' Full Commentary & Behind the Scenes – Lady Gaga, Adam Driver, Jared Leto, Al Pacino
Related article: OSCAR-NOMINATED – 'Belfast' Full Commentary & BTS – Jamie Dornan, Caitriona Balfe, Judi Dench
Related article: OSCAR-NOMINATED – 'No Time to Die' Full Commentary, Behind the Scenes & Reactions, Daniel Craig, Rami Malek, Bond
Some of the most infamous celebrity marriages include the short-lived romances of Carmen Electra and Dennis Rodman, Eddie Murphy and Tracey Edmonds, Nicolas Cage and Lisa Marie Presley, and all five public marriages of Pamela Anderson. Society's eyes probably put pressure on lovers and stress them into submitting to what they don't want to do. Other times, it just wasn't meant to be. 
So, Should we stop?
I mean, the answer isn't so black and white. Gossip is indeed healthy. Non-profit communications director Haley Scott argued that celebrity gossip is a "necessary sugar rush" that has just become part of our daily lives. Pandora Sykes, a writer, argues that celebrity gossip helps us stay abreast of current political climates as well, "I don't read gossip because I'm invested in said individuals' lives (although I do get sad when people break-up, because I'm soft), I read it because it provides insight into real issues we face today."
Everyone is a person. Sounds kinda obvious. But I think we do forget that some forget that when discussing celebrities. Celebrities are in fact people, and they have signed up not only for the job in their respective medium but for the job of Fame: their life becomes news, and is picked apart by strangers regularly (which sounds like such an unpleasant career). Even if they're not asking for it, that is the territory they've walked into (which is another reason why child stars are so controversial, but that's a whole nother article).
Related article: EVOLUTION: Every Chris Evans Role From 1997 to 2020, All Performances Exceptionally Poignant
Related article: 'In the Heights' Full Commentary & Behind the Scenes +  Reactions – Lin Manuel Miranda, John M. Chu
Some stars, like the relationships between Beyoncé and Jay-Z and Hugh Grant and Elizabeth Hurley, rarely provide any fuel to the fire. But even if they did, it's not that we have the right to treat them inhumanely. Celebrities do not deserve death threats or violent stalkers. But every person in the public eye will be subject to antagonism. Although I'm not a celebrity, my first article on Hollywood Insider was met with someone calling me an obscenity and telling me to stop via Twitter. Initially, I was horrified. But when I realized my life wasn't in danger (he didn't threaten me), I remembered he and I both have the right to express our opinions. I do prefer them to be expressed politely, though.
So, it's not that we should stop, but we also shouldn't base our entire lives on their relationships either. Dr. Walsh shared with SheKnows, ​​"For single folks who live an isolated and lonely lifestyle, watching celebrity couple updates can become an obsession and a kind of denial by distracting from the lonely dreariness of their own life." And such an obsession can be dangerous. It's okay to cry over halseyblud breaking up. It really is! They looked great together and provided a super punk rock romance fantasy. But you've got to remember that you don't know them or what goes on behind the Instagram posts and sappy single. And it's probably not healthy to base your view of love on it either.
Like Bentley, I hope "one day I can stop worrying about what these superstar relationships are getting up to," because sometimes it does have a negative impact. I begin to hyper-focus on what makes them better than me or if I'm pretty enough to have a celebrity lover. But, in small doses, the casual gossip about these super couple strangers can make for better conversation than gossip about loved ones.
Related article: Why Queen Elizabeth II Is One Of The Greatest Monarchs | Her Majesty Queen Elizabeth II of United Queendom of Great Britain & Northern Ireland (Video Insight)
Limited Time Offer – FREE Subscription to The Hollywood Insider
Click here to read more on The Hollywood Insider's vision, values and mission statement here – Media has the responsibility to better our world – The Hollywood Insider fully focuses on substance and meaningful entertainment, against gossip and scandal, by combining entertainment, education, and philanthropy.
Truth is, We Don't Know Anything!
We don't know anything about these people! We don't know which relationships are real, which are staged, which are actually happy – who knows! Just this week, Kanye's brief rebound Julia Fox posted that she was never in love and implied she was only in the relationship to gain clout. with Kanye and is just a #1 hustler. "Why not see me for what I am which is a #1 hustler," she posted on her Instagram Story, "I came up yall lol and not only that but Kanye and I are on good terms! I have love for him but I wasn't in love w the man Jesus Christ what do u guys think I am 12 years old?!"
Who knows if 'High School Musical' co-stars Zac Efron and Vanessa Hudgens actually dated and happened to break-up after the last film, if Harry Styles and Kendall Jenner even exchange flirtatious glances, and, more recently, if Davidson and Kim K are really romantically involved. Many things are done to manipulate society's perception of someone for anyone in the public eye. It's fun to choose what we want to believe in it. And it's fun to wonder too. But maybe, every now and again, ground yourself back in what you know and just enjoy a movie rather than scrolling through the actor's IG.
By Z Murphy
Click here to read The Hollywood Insider's CEO Pritan Ambroase's love letter to Cinema, TV and Media. An excerpt from the love letter: The Hollywood Insider's CEO/editor-in-chief Pritan Ambroase affirms, "We have the space and time for all your stories, no matter who/what/where you are. Media/Cinema/TV have a responsibility to better the world and The Hollywood Insider will continue to do so. Talent, diversity and authenticity matter in Cinema/TV, media and storytelling. In fact, I reckon that we should announce "talent-diversity-authenticity-storytelling-Cinema-Oscars-Academy-Awards" as synonyms of each other. We show respect to talent and stories regardless of their skin color, race, gender, sexuality, religion, nationality, etc., thus allowing authenticity into this system just by something as simple as accepting and showing respect to the human species' factual diversity. We become greater just by respecting and appreciating talent in all its shapes, sizes, and forms. Award winners, which includes nominees, must be chosen on the greatness of their talent ALONE.
I am sure I am speaking for a multitude of Cinema lovers all over the world when I speak of the following sentiments that this medium of art has blessed me with. Cinema taught me about our world, at times in English and at times through the beautiful one-inch bar of subtitles. I learned from the stories in the global movies that we are all alike across all borders. Remember that one of the best symbols of many great civilizations and their prosperity has been the art they have left behind. This art can be in the form of paintings, sculptures, architecture, writings, inventions, etc. For our modern society, Cinema happens to be one of them. Cinema is more than just a form of entertainment, it is an integral part of society. I love the world uniting, be it for Cinema, TV. media, art, fashion, sport, etc. Please keep this going full speed."
More Interesting Stories From The Hollywood Insider
– Want GUARANTEED SUCCESS? Remove these ten words from your vocabulary| Transform your life INSTANTLY
– A Tribute to Martin Scorsese: A Complete Analysis of the Life and Career of the Man Who Lives and Breathes Cinema 
– Do you know the hidden messages in 'Call Me By Your Name'? Find out behind the scenes facts in the full commentary and In-depth analysis of the cinematic masterpiece
– A Tribute To The Academy Awards: All Best Actor/Actress Speeches From The Beginning Of Oscars 1929-2019 | From Rami Malek, Leonardo DiCaprio To Denzel Washington, Halle Berry & Beyond | From Olivia Colman, Meryl Streep To Bette Davis & Beyond
– In the 32nd Year Of His Career, Keanu Reeves' Face Continues To Reign After Launching Movies Earning Over $4.3 Billion In Total – "John Wick", "Toy Story 4", "Matrix", And Many More
kanye west, kanye west, kanye west, kanye west, kanye west, kanye west, kanye west, kanye west, kanye west, kanye west, kanye west, kanye west, kanye west, kanye west, kanye west, kanye west, kanye west, kanye west, kanye west, kanye west, kanye west, kanye west, kanye west, kanye west, kanye west, kanye west, kanye west, kanye west, kanye west, kanye west, kanye west, kanye west, kanye west, kanye west, kanye west, kanye west, kanye west, kanye west, kanye west, kanye west, kanye west, kanye west, kanye west, kanye west, kanye west, kanye west, kanye west, kanye west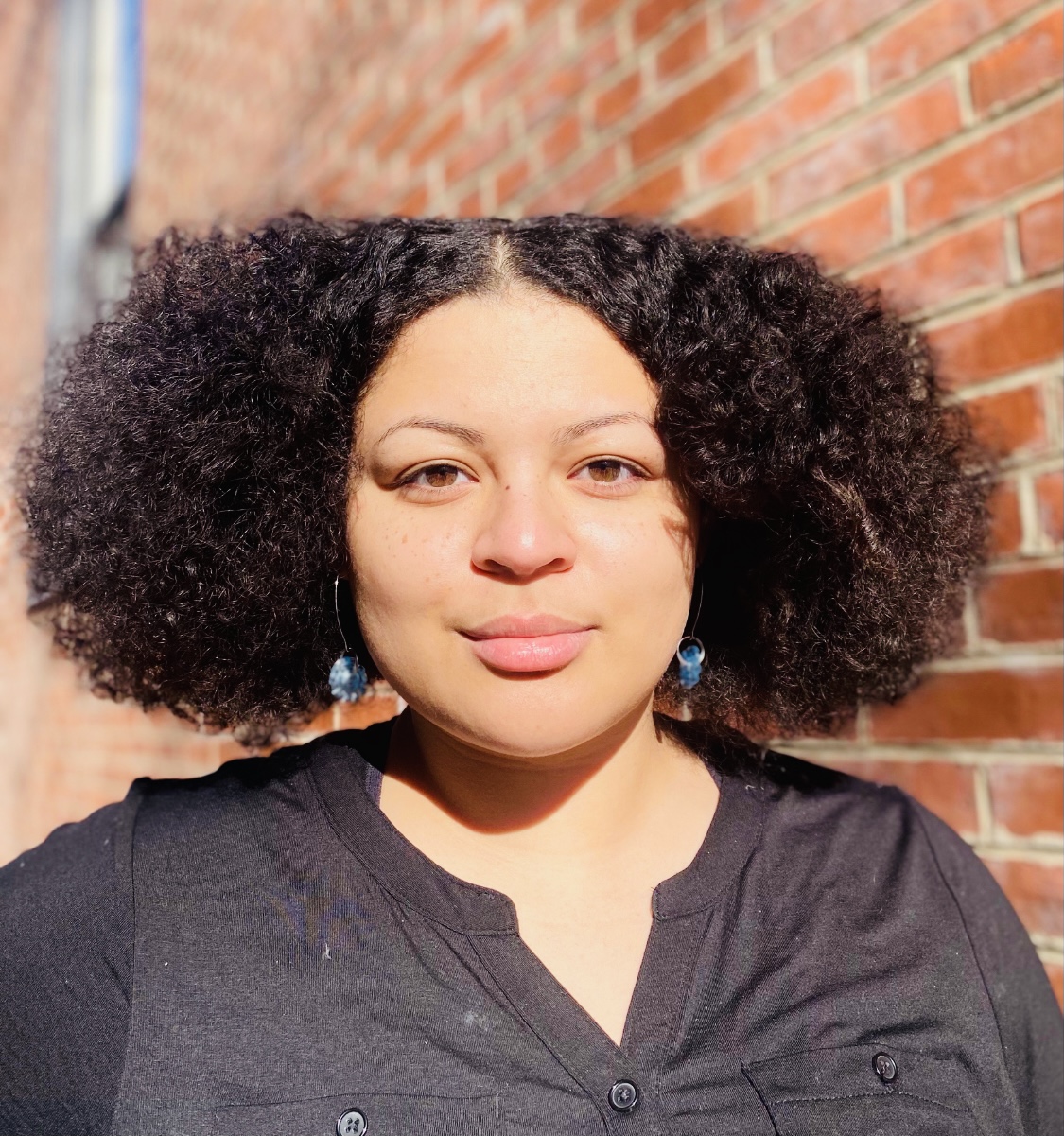 Z Murphy (she/they) has a passion for storytelling. As a queer person of color, Z always aims to challenge their readers to look at art in a new light by putting racial and sexual identities in conversation with pop culture. With this dedication to inspiring respectful and insightful dialogue, Z is thrilled to be a part of the Hollywood Insider cohort, a media network that supports content focused on perceptive exploration rather than gossip.