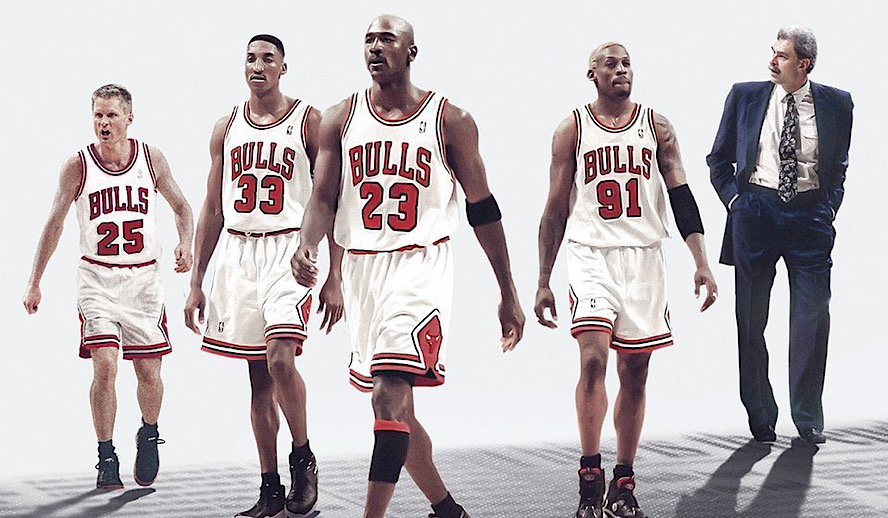 Photo/Video: Bayard Rustin with Dr. Martin Luther King Jr./Monroe Frederick/Courtesy of the estate of Bayard Rustin/Hollywood Insider YouTube Channel
Michael Jordan or Michael "Air" Jordan is quite possibly the greatest basketball player in NBA history, and arguably in the history of the sport. A veritable "scoring machine," Jordan set a number of NBA records, including highest scoring average in an NBA season, over his fifteen-season career. His years playing with the Chicago Bulls from 1984 to 1998 brought the team from relatively unknown to world-renowned. 
However, behind the legends and records lies the very real story of Michael Jeffrey Jordan, a young man raised in Wilmington, North Carolina. Over the last several weeks this story has been intricately detailed in The Last Dance, an ESPN documentary focused on Jordan's early life and legendary final season with the Chicago Bulls. The film has been in production since the year 2000, but numerous delays led to its late release. So far the series has brought excellent ratings to ESPN, and with basketball games cancelled until the coronavirus pandemic comes to an end there is no better time to give NBA fans this fascinating piece of history. 
Related article: Hollywood Insider's CEO Pritan Ambroase's Love Letter to Black Lives Matter
Michael Jordan's Last Dance
The crux of the docuseries, the titular "last dance," is the Chicago Bulls' 1997-98 NBA season and its effect on all-star Michael Jordan, his closest teammates, and others. After long-time and highly successful coach Phil Jackson is fired by Bulls manager Jerry Krause, Jordan decides to retire from the team. The season ends in success for the Bulls, but perhaps tragically for the team's players and staff. An abundance of old footage from the 1997-98 season is used in conjunction with more recent interviews in order to fully explain the events. 
While the series is widely advertised as Michael Jordan's story, many other figures are allowed to share in his spotlight. The very first episode does focus on Jordan, establishing the events of the "last dance" before circling back and exploring Jordan's early life. 
However, the second episode gives much of the spotlight to Scottie Pippen, a fellow former Bulls player who is also regarded as one of the greatest small forwards in basketball history. As Jordan's right-hand man on the court, Pippen's own personal frustration with the team's management leads to further tension amongst all involved. 
Related article: Video – Black Lives Matter UNSUNG HERO Claudette Colvin Inspired Rosa Parks | Black Women Matter Education
Famous Faces and their Last Dance
The third episode focuses on Dennis Rodman, the Bulls' notoriously powerful rebounder and defender. Some drama is naturally drawn from the fact that Rodman previously played for the Detroit Pistons, an infamously rough team who were considered the Bulls' nemeses, before being drafted to Chicago. His habit of partying is also a point of contention amongst his teammates, particularly Jordan and Pippen, and much of his personal life is touched upon. 
The fourth episode of the docuseries gives special attention to Bulls coach Phil Jackson, a former New York Knicks player with an unusual coaching style. Jackson's laid-back demeanor and interest in Native American culture lead to surprisingly powerful bonds forming between him and his players, leading to the massive tumult when he is fired.
Subscribe to Hollywood Insider's YouTube Channel, by clicking here. 
Related Article: Want GUARANTEED SUCCESS? Remove these ten words | Transform your life INSTANTLY
Episode five of the series is dedicated to former LA Lakers player Kobe Bryant, who died in a helicopter crash three months before the series' premiere. This episode refocuses the series to once again primarily follow Michael Jordan, particularly his rising global celebrity thanks to pop culture exposure and success on the court. However, the publishing of a book titled The Jordan Rules, written by sportswriter Sam Smith, begins to damage Jordan's reputation by suggesting that he is abusive towards his teammates. The following episodes of the series so far continue this refocus on Jordan specifically, which is supported by the in-depth look at his teammates given previously. This attention towards Pippen, Rodman and Jackson early in the docuseries ensures that viewers have the necessary context to follow the events being discussed. 
Michael Jordan's Private Life explored
The documentary does a fantastic job of delivering viewers the unfiltered, uncensored opinions of the people being filmed. Michael Jordan is a notoriously private person, avoiding social media and discussing his personal life with only a select few trusted individuals. Seeing him speak about himself and his life, oftentimes emotionally, in a relaxed setting is a very interesting sight to behold. However, Jordan's history of privacy still shines through in some aspects, such as his refusal to allow camera crews to film inside of his home. Due to the strong language used by the interviewees, the docuseries is rated TV-MA as it airs on ESPN. A censored version of the program airs concurrently on ESPN2, allowing more sensitive fans to experience the story with the swear words bleeped out. 
Related article: Live Updates: List of Successes From Black Lives Matter Protests!
Limited Time Offer – FREE Subscription to Hollywood Insider, for substance and meaningful entertainment that is free of gossip and scandal, click here
The interviewing style used is also quite unique, in that interviewees are sometimes shown previously-recorded footage of other interviews. In one memorable moment, the documentary crew shows Jordan footage from an interview they had recorded with former Bulls teammate Dennis Rodman, leading to a laugh and some elaboration from Jordan. This provides multiple perspectives on the same situation, which makes the events depicted in the series seem unbiased and real. 
Since its premiere on April 19th, two new episodes of The Last Dance have aired every Sunday on ESPN and ESPN2. The final two installments of the ten-episode series will premiere on May 17th, bringing a conclusion to the incredible true story of Michael "Air" Jordan and his final season with the Chicago Bulls. 
To read Hollywood Insider's CEO Pritan Ambroase's love letter to Black Lives Matter, in which he tackles more than just police reform – click here. 
An excerpt from the love letter: Hollywood Insider's CEO/editor-in-chief Pritan Ambroase affirms, "Hollywood Insider fully supports the much-needed Black Lives Matter movement. We are actively, physically and digitally a part of this global movement. We will continue reporting on this major issue of police brutality and legal murders of black people to hold the system accountable. We will continue reporting on this major issue with kindness and respect to all black people, as each and every one of them are seen and heard. Just a reminder, that the Black Lives Matter movement is about more than just police brutality and extends into banking, housing, education, medical, infrastructure, etc. We have the space and time for all your stories. We believe in peaceful/non-violent protests and I would like to request the rest of media to focus on 95% of the protests that are peaceful and working effectively with positive changes happening daily. Media has a responsibility to better the world and Hollywood Insider will continue to do so."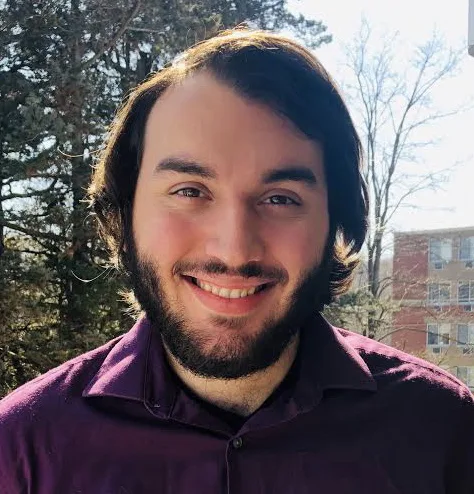 Thomas McNulty believes in thorough research and ethical journalism with a keen awareness of Hollywood trends and news. Thomas likes to look at the bigger picture of where the industry is heading with all forms of entertainment, including movies, TV shows, books, video games and live entertainment that are forms of art and should be treated as such. By drawing connections between these various pieces of entertainment, we are able to come closer to understanding society as a whole. Thomas believes in writing for a publication that promotes ethics and morality and that is why he has chosen Hollywood Insider as the right platform to advocate for positive entertainment.