Photo: 'Pig'/Neon
Nicolas Cage has had a rather illustrious and controversial career until today. The star roared onto the film scene in the '90s and early 2000's with hit pieces like David Lynch's 'Wild at Heart', 'Leaving Las Vegas', and 'Adaptation.' with the latter two films scoring him Academy Award nominations for Best Actor. Cage did all of this before the first iPhone was released. It was after the actor achieved megastardom that his reputation began to dirty; taking roles in poor films ('Ghost Rider', 'Dying by the light') and leading a contentious lifestyle turned the once-heralded actor into something of a joke. 
Related article: 'In the Heights' – Behind the Scenes and Full Commentary/Reactions from Cast & Crew
Related article: A Tribute to Cannes Film Festival: A Celebration of Cinema, Glamour, and Humanity | Statement From The Hollywood Insider's CEO Pritan Ambroase
In the late 2010s, however, Nic Cage enjoyed a career renaissance. This revitalization did not happen by chance, but rather because of stunning and charismatic performances that reminded the world how talented the vexatious actor is. 'Mom and Dad', 'Mandy', 'Dog Eat Dog', and now 'Pig', Cage has enjoyed a number of critical successes that all have one thing in common: Everyone loves Nicolas Cage. 
In his recent successes, Cage bears the entirety of his soul on camera for all to observe. He is unhinged, bewitching, demonstrative, and most importantly charismatic. Oftentimes his performances are at their best when the director puts him in a room and says, "scream and lose your mind and I'll film it." However, 'Pig' is enormously different from most of his other recent performances. 'Pig' is subdued in almost every way, narratively, cinematographically, and, obviously, performatively. 
'Pig' is a muted thriller about grief and how people cope led by the flamboyant and, in this case, somber Nicolas Cage. The film takes place in the Oregonian mountains outside of Portland where Cage and his pig hunt for truffles to feed the "growing food industry" of designer truffle chefs. Late one night someone steals Cage's pig and he sets off to find her, stopping at nothing. 
Related article: MUST WATCH – The Hollywood Insider's CEO Pritan Ambroase's Love Letter to Black Lives Matter – VIDEO
Subscribe to The Hollywood Insider's YouTube Channel, by clicking here.
Nicolas Cage's Unique 'Pig'
'Pig' has garnered a bit of a reputation as a 'John Wick' derivative but, truthfully, this comparison is wrong and borderline slanderous. Kristy Puchko, writer for online publication Pajiba states in her title for her 'Pig' review, "'Pig' is not a 'John Wick' ripoff; It's Better."
The only thing that unifies these two unlike titles is that there is a grizzled, disenfranchised man who was formerly elite at his career of choice and their pet goes missing or dies. That's it. Narratively, thematically, and genre-wise these are two wholly unique and incomparable films. 'Pig' may be in the same vein as 'John Wick' and Liam Neeson's 'Taken' but it handles its subject matter far differently, and I would not hesitate to say with more care and success as it manages to provide depth and nuance to a formerly testosterone riddled shoot-em-up brainless affair.  
As mentioned previously, everything about 'Pig' is subdued. At several points, you will be sitting on the edge of your seat waiting for some explosion of energy or violence from Nicolas Cage and you will not get it. Cage allows his presence and intelligence to command the screen and the room altogether, rather than going for the signature over-the-top boisterousness. This provides much-needed profundity to a tired genre. Some of the best scenes in the entire film come from an emotionless Cage explaining the existential burden of losing yourself and your aspirations in the sacrifice of success. 'Pig' is riveting but in its own despondent way, and that is refreshing and demonstrative to Cage's ability to the nth degree. 
Related article: Why Queen Elizabeth II Is One Of The Greatest Monarchs | Her Majesty Queen Elizabeth II of United Queendom of Great Britain & Northern Ireland (Video Insight)
Limited Time Offer – FREE Subscription to The Hollywood Insider
Click here to read more on The Hollywood Insider's vision, values and mission statement here – Media has the responsibility to better our world – The Hollywood Insider fully focuses on substance and meaningful entertainment, against gossip and scandal, by combining entertainment, education, and philanthropy.
Hunting for Truffles
As denoted several times, the plot of 'Pig' is very simple. And simple is good, it allows for thoroughly flushed out characterization, worldbuilding, and the ability for audiences to feel absorbed into the film itself. So, Nicolas Cage and his pig are out in the deep woods living as a hermit hunting for truffles. A young kid (Alex Wolff) arrives at the dilapidated shack in a muscle car listening to classical music with a fancy suit on and buys said truffles in exchange for goods Nic uses to live off. That night, an unknown group of people breaks into the shack, assaults Nic, and steals the pig. 
From here, Nic calls the kid buyer and the two set off to find the pig. A very simple premise. The plot sets itself up for a run and gun murder spree similar to the Wick trilogy but Cage never commits a single act of violence throughout the film's run time. Instead, he speaks to people, cooks them dinner, or impresses them with his unwavering dedication to his pig. This allows Cage and Wolff, alike, to be relatable and have human issues like dealing with the loss of a loved one, struggle with an unsupportive father, or struggling with one's career path. 'Pig' is a lovely, exhilarating tale of loss, grief, and coping with that pain in a fresh and human way. The human elements in 'Pig' set it aside and above most other films within its genre and most films in theaters today. 
A Tasty Treat
'Pig' has some exquisite technical components which compound Wolff's and Cage's wonderfully emotional and sober performances. The performances cannot be understated as the two really carry the weight of the film on their shoulders. They are in every shot, every scene and really portray an immense emotional understanding of their characters' philosophy. Wolff is a superb surprise and his recent string of successful roles (Ari Aster's 'Hereditary', M. Night Shyamalan's 'Old') is cementing him as a valid and justifiable leading man in Hollywood, today. 
Related article: The Hollywood Insider's CEO Pritan Ambroase: "The Importance of Venice Film Festival as the Protector of Cinema"
Related article: The Masters of Cinema Archives: The Hollywood Insider Pays Tribute to 'La Vie En Rose', Exclusive Interview with Director Olivier Dahan
Related article: – Want GUARANTEED SUCCESS? Remove these ten words from your vocabulary| Transform your life INSTANTLY
As for technical elements, 'Pig' is a beautifully shot film. Each photo is as beautiful as a painting and is accompanied by some creative editing choices from Brett Bachman. The photography was done by Patrick Scola who, surprisingly, is most well known for his work on short films for rappers and musicians, most notably J. Cole and Giveon. The photography was not impeccable, however. I did take issue with some of the usages of shaky cam, which I don't particularly like in general, and at some points, in 'Pig' the camera was so shaky it inhibits your ability to read what's on screen. This is a minute issue, though, and altogether I felt the photography and editing were very well done and powerful, to say the least. 
A Bittersweet Resolution
'Pig' is a beautifully heart-wrenching story of loss and how people deal with that grief. It is a bit of a slow burn but that only adds to its somber allure. It is a wonderful film and has some very impressive performances from its leading men. The human elements of 'Pig', and most notably from Alex Wolff, cements this as one of the best films of 2021 thus far. You should go see this film if you have any interest in emotional, well-done cinema and enjoy a slow-burning, haunting, study of human emotions that will have you on the edge of your seat strictly through smart and potent dialogue. I recommend 'Pig' wholeheartedly and would implore any avid movie-goers to see this in theaters while you can. 
Starring: Nicolas Cage, Alex Wolff, Adam Arkin
Director: Michael Sarnoski
Writer: Vanessa Block, Michael Sarnoski
Producer: Robert Bartner, Nicolas Cage
By Tyler Sear
Click here to read The Hollywood Insider's CEO Pritan Ambroase's love letter to Black Lives Matter, in which he tackles more than just police reform, press freedom and more – click here.
An excerpt from the love letter: The Hollywood Insider's CEO/editor-in-chief Pritan Ambroase affirms, "The Hollywood Insider fully supports the much-needed Black Lives Matter movement. We are actively, physically and digitally a part of this global movement. We will continue reporting on this major issue of police brutality and legal murders of Black people to hold the system accountable. We will continue reporting on this major issue with kindness and respect to all Black people, as each and every one of them are seen and heard.
Just a reminder, that the Black Lives Matter movement is about more than just police brutality and extends into banking, housing, education, medical, infrastructure, etc. We have the space and time for all your stories. We believe in peaceful/non-violent protests and I would like to request the rest of media to focus on 95% of the protests that are peaceful and working effectively with positive changes happening daily. Media has a responsibility to better the world and The Hollywood Insider will continue to do so."
Ways to support Black Lives Matter Movement to end systemic racism
More Interesting Stories From The Hollywood Insider
– Want GUARANTEED SUCCESS? Remove these ten words from your vocabulary| Transform your life INSTANTLY
– Compilation: All James Bond 007 Opening Sequences From 1962 Sean Connery to Daniel Craig
– Do you know the hidden messages in 'Call Me By Your Name'? Find out behind the scenes facts in the full commentary and In-depth analysis of the cinematic masterpiece
– A Tribute To The Academy Awards: All Best Actor/Actress Speeches From The Beginning Of Oscars 1929-2019 | From Rami Malek, Leonardo DiCaprio To Denzel Washington, Halle Berry & Beyond | From Olivia Colman, Meryl Streep To Bette Davis & Beyond
– In the 32nd Year Of His Career, Keanu Reeves' Face Continues To Reign After Launching Movies Earning Over $4.3 Billion In Total – "John Wick", "Toy Story 4", "Matrix", And Many More
pig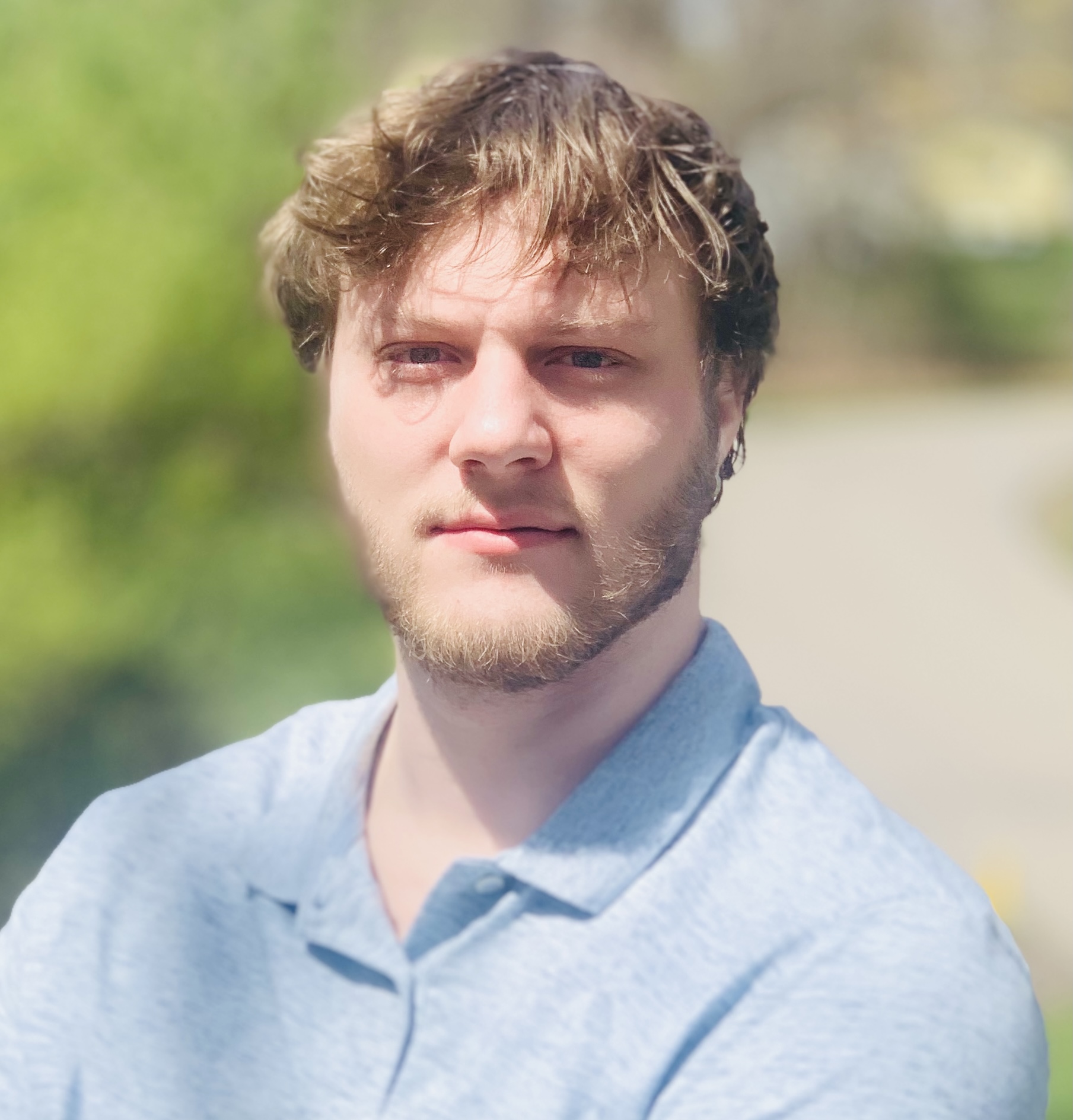 Tyler Sear is an athlete and writer with a philosophical perspective to film. With aspirations to direct feature length films, Tyler brings a critical eye and philosophic approach to film, striving to give unbiased opinions while campaigning for equality and impartiality in Hollywood, today. This sense of morality makes Tyler uniquely qualified to address timely issues and recent releases within film. By tackling interesting topics, Tyler aligns with Hollywood Insider's intentional mission to ignore sensationalized rumor and strive to present factual and entertaining content.