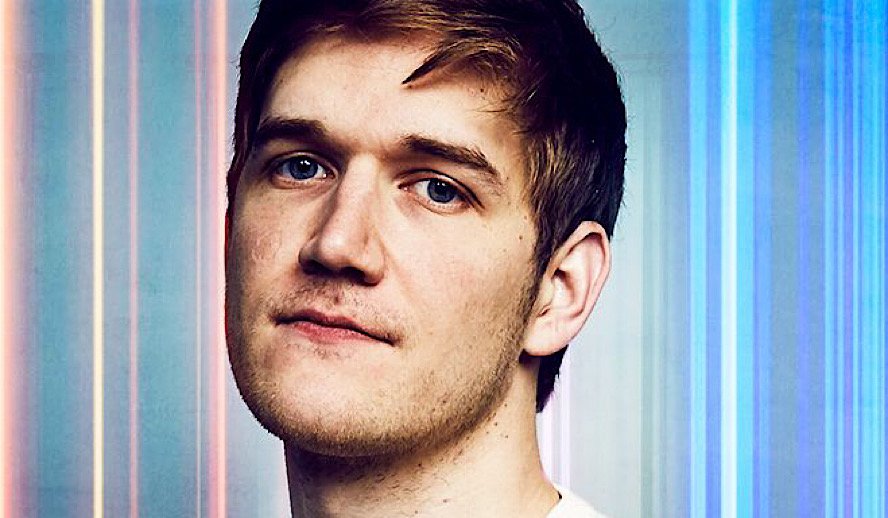 Photo: 'Bo Burnham: Inside'/Netflix
Another Bo Burnham comedy special is just what the doctor ordered. Once he dropped the plan to release his one-man at-home show, comedy fans everywhere saw an extra sprinkle of sunlight in the air. Even though we knew nothing about the contents of the show until it arrived, you could expect there to be equal parts jokes, satire, criticism of sociological and cultural agendas, and of course, his patented existentialism. 'Bo Burnham: Inside' became available for streaming on Netflix on May 30th, 2021, and it is named incredibly appropriately: both for the setting of the show and its theme.
Made over the course of the year-long lockdown and quarantine that was 2020 and early 2021, Bo wrote, directed, edited, and starred in the entire show, by himself, in his home. No audience, no camera crew, no editing house; there was nothing except for Bo and his genius mind. Just like in all of his content, there is a lot to unpack with his new special, so let us dive in. 
Related article: Jean Smart's 'Hacks' Shows The Generational Differences And Female Perspective Of Stand Up Comedy
Related article: The Evolution of John Mulaney: The Rise and Journey of the Multil-Talented Stand-Up Comedian
A Feature Film/ Musical Disguised as a Comedy Special
On Netflix, the show is described as "offbeat," and as soon as I turned it on, they gave me two words to describe the show and prepare me for the journey on which I was about to embark. Those words were: suicide, comedy. What other comedian could get away with those as the two main descriptors of their stand-up show? But that is the thing, this wasn't really a stand-up show; this wasn't even a comedy show. Not because he was sitting down for most of it or because it wasn't funny (he always is).
Even though he always walks the line between comedic and thought-provoking, this particular show felt more like a retrospective, introspective and existential look into the many ways Bo defines "inside," including the inside of himself. Seemingly, he was not afraid to give us raw depictions or descriptions of his struggle with depression and suicidal thoughts over the last year. Remember, this is a comedian's stand-up special. But almost like he is trying to distract his audience from what he is really trying to say, he uses colorful editing and set design to make sure we are having a fun time.
Bo has always taken pride in his showmanship, with a perspective that comedy shows don't have to just be a performer and their microphone. He always incorporates lights and audio and editing in a way that few other comics do. Furthermore, this medium of a year-long comedy show instead of a one-nighter, gave him the opportunity to really give us more than just a show, but a film. A convoluted film that is mostly comprised of music videos with no segues, intercut with moments of documentary-esque footage of Bo struggling to make and record and complete the show we are watching, both physically and mentally.
Related article: MUST WATCH – Hollywood Insider's CEO Pritan Ambroase's Love Letter to Black Lives Matter – VIDEO
Subscribe to Hollywood Insider's YouTube Channel, by clicking here.
We watch him the moment he turns 30 years old, confiding to the audience that he was hoping to finish the special in his 20s, as we see a depressed, and now, middle-aged comedian tell us that he will sit and sulk, and then get back to work — because the show must go on. Bo even shows us moments where he is breaking down and at one point tells the camera that he has decided he will never complete or release this show, because if he finishes it, that means he will have nothing left to distract him from the void of the dark and lonely inside; not just in terms of his house, but of his mind. 
Focusing on Inside the Digital Space
In his song, "Welcome to the Internet," the chorus repeats, "Could I interest you in everything, all of the time? A little bit of everything, all of the time. Apathy is tragedy and boredom's a crime. Anything and everything all of the time." The overstimulation and reliance on technology and the abundance and attraction of the internet is a challenging and complex topic to handle; although, Bo, of course, delivers in a musical package that is both beautiful and haunting. He compares being inside to the world of technology, ironically praising the world inside our screens. He says, "real world, human-to-human tactile contact will kill you. All human contact should be contained in a much more safe, much more real, interior digital space.
The outside world, the non-digital world, is merely a theatrical space in which one stages and records content for the much more real, much more vital, digital space." Of course, this is his humor, hoping the audience can connect the fact that this should not be taken seriously. Bo, who grew up online, becoming one of the first internet sensations on Youtube, argues against the over-use of it consistently. In fact, in a quick shot, Bo can be seen watching one of his old Youtube videos from 2007, embarrassed and regretful of his older, more ignorantly comedic content. At a point in the special, Bo even questions the regression of himself and his work, asking, "Am I going crazy? Would I even know? Am I right back where I started 14 years ago?" The comedy and tragedy of his descent into darkness and madness makes for a viscerally trippy comedy special; unique to say the least.
Related article: Why Queen Elizabeth II Is One Of The Greatest Monarchs | Her Majesty Queen Elizabeth II of United Queendom of Great Britain & Northern Ireland (Video Insight)
Click here to read more on Hollywood Insider's vision, values and mission statement here – Media has the responsibility to better our world – Hollywood Insider fully focuses on substance and meaningful entertainment, against gossip and scandal, by combining entertainment, education, and philanthropy.
It's clear that Bo spent a lot of time during quarantine on Youtube, Instagram, and Facetiming with his mom. In between the knowledge-based, heady, sociopolitical, sociocultural, and self-actualizing content that he affectively renders a range of emotions with, Bo loves to satirize the more surface-level items of day-to-day life. This way, he allows himself to connect with all types of consumers to his content. Bo focused a lot more on the musical side of his comedy for this special and introduced many new songs to his audience. One of the first intermissions of heaviness was Bo's tune about Facetiming with his mom out of boredom over the past year, and the absurdity that comes with that needlessly complex task.
He also performs a lengthy song making fun of the general aesthetic and even the lacking substance of white women's Instagrams, going so far as to recreate the many trends that they seem to post. Even when Bo is seemingly taking a break from the darkness, the lighthearted ideas always come with some deeper meanings. In one of the non-musical moments, Bo satirizes a PewDiePie-like gaming streamer, playing and commentating on a videogame that is about and starring himself. In a meta context, the game is also called "Inside," and it is about an avatar who cannot leave his home.
The game only lets the character do a few things: cry, walk around the small room, play piano (which is the only thing that makes him happy), cry more, and that's pretty much it. Of course, this is a nod to what Bo has actually felt like being trapped inside, a cyclical depressive state where his only bit of happiness comes from his musical projects. It makes sense that he never wanted to finish it.
Related article: Hollywood Insider's CEO Pritan Ambroase: "The Importance of Venice Film Festival as the Protector of Cinema"
Related article: The Masters of Cinema Archives: Hollywood Insider Pays Tribute to 'La Vie En Rose', Exclusive Interview with Director Olivier Dahan
Related article: – Want GUARANTEED SUCCESS? Remove these ten words from your vocabulary| Transform your life INSTANTLY
If You Want to Experience Any and All Emotions, Watch Bo Burnham
From taking a page out of the playbook of his favorite comedian, Dutch absurdist Hans Teeuwen, to going all out on his musical and comedic prowess,  this year-long triumph was colorful yet dark and funny yet emotional. In a twisted journey that captivated me between and after the gut-wrenching laughs and similarly gut-wrenching second-hand pain, Bo did indeed give us everything. It was not easy to watch by any means, none of his shows really are. Bo wants us to feel uncomfortable, he wants us to feel a speck of what he feels daily and while he makes content for us. The discomfort he feels from telling jokes to nobody should be shared by the people hearing the jokes. This is not a normal comedy special, and it should not feel as such, and he wants us to know that. 
The question you have to continuously ask is, when does the character stop, and the real person start? Bo has set a precedent of not wanting to be taken seriously or literally on stage, perhaps hiding behind his jokes. But in this special, Bo is not on a stage, he is in his home. We are shown what is perceptively, and finally, the real person behind the character. But is this actually real, or just part of the act? At what point is he showing us himself and at what point is he merely trying to get yet another reaction out of his disembodied and non-present audience?
This special has layers, it is a think piece, it is something to unpack and can be seen differently by each viewer, and even by the same viewer at different stages. For example, I assume I will react much more heavily to the bit about turning 30 when I am there in my life. That is the beauty of Bo Burnham: his work is subjective and ever-changing, as true art is intended to be. To me, 'Bo Burnham: Inside' was a masterpiece, and I truly expected nothing less.
Bo Burnham can next be seen in Adam McKay's new HBO drama series about the L.A. Lakers, in his role as the young Hall of Famer, Larry Bird. He will be alongside Jason Clarke, John C. Reilly, Quincy Isaiah, Adam Brody, Molly Gordon, and more as they follow the 1980's super-team led by Magic Johnson and Kareem Abdul-Jabar.
Writer-Director: Bo Burnham 
Click here to read Hollywood Insider's CEO Pritan Ambroase's love letter to Black Lives Matter, in which he tackles more than just police reform, press freedom and more – click here.
An excerpt from the love letter: Hollywood Insider's CEO/editor-in-chief Pritan Ambroase affirms, "Hollywood Insider fully supports the much-needed Black Lives Matter movement. We are actively, physically and digitally a part of this global movement. We will continue reporting on this major issue of police brutality and legal murders of Black people to hold the system accountable. We will continue reporting on this major issue with kindness and respect to all Black people, as each and every one of them are seen and heard. Just a reminder, that the Black Lives Matter movement is about more than just police brutality and extends into banking, housing, education, medical, infrastructure, etc. We have the space and time for all your stories. We believe in peaceful/non-violent protests and I would like to request the rest of media to focus on 95% of the protests that are peaceful and working effectively with positive changes happening daily. Media has a responsibility to better the world and Hollywood Insider will continue to do so."
Ways to support Black Lives Matter Movement to end systemic racism
More Interesting Stories From Hollywood Insider
– Want GUARANTEED SUCCESS? Remove these ten words from your vocabulary| Transform your life INSTANTLY
– Compilation: All James Bond 007 Opening Sequences From 1962 Sean Connery to Daniel Craig
– Do you know the hidden messages in 'Call Me By Your Name'? Find out behind the scenes facts in the full commentary and In-depth analysis of the cinematic masterpiece
– A Tribute To The Academy Awards: All Best Actor/Actress Speeches From The Beginning Of Oscars 1929-2019 | From Rami Malek, Leonardo DiCaprio To Denzel Washington, Halle Berry & Beyond | From Olivia Colman, Meryl Streep To Bette Davis & Beyond
– In the 32nd Year Of His Career, Keanu Reeves' Face Continues To Reign After Launching Movies Earning Over $4.3 Billion In Total – "John Wick", "Toy Story 4", "Matrix", And Many More
bo burnham, bo burnham, bo burnham, bo burnham, bo burnham, bo burnham, bo burnham, bo burnham, bo burnham, bo burnham, bo burnham, bo burnham, bo burnham, bo burnham, bo burnham, bo burnham, bo burnham, bo burnham, bo burnham, bo burnham, bo burnham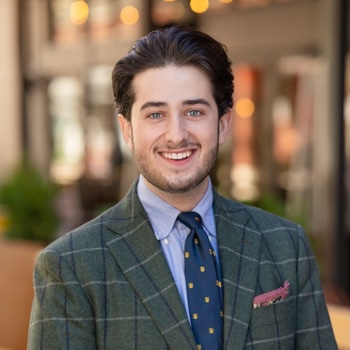 Samuel James Parven is an avid fan of all things entertainment and pop culture, who shines in reviewing the hidden gems of Hollywood. Samuel is fascinated by the direct correlation between media and culture. If art imitates life and vice versa, Samuel focuses on highlighting the ways that the entertainment industry and their consumers alike can improve our interpersonal world through the content with which we engage. With the aligned values of Hollywood Insider to focus on positivity and growth, Samuel is a passionate writer hoping to pen his takes on how to add more substance and inclusivity to the industry we love so much.