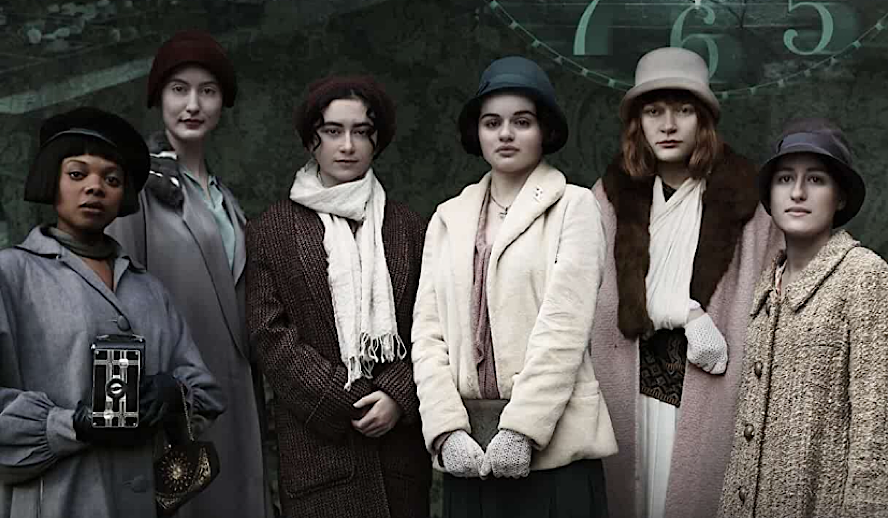 Photo: 'Radium Girls'/Juno Films
Radium Girls, a new film from directors Lydia Dean Pilcher and Ginny Mohler, first screened at the 2018 Tribeca Film Festival. Distribution delays and COVID-19 caused the film's wide release to be delayed, but there's something quite opportune about seeing the film in the wake of the 2020 presidential election. Against great odds, the radium girls rallied together to challenge U.S. Radium, a corrupt and monolithic corporation that prioritized its own interests over the livelihoods of its employees and its customers. Despite deliberate misinformation paid for by U.S. Radium to discredit their righteous cause and attempt to turn public opinion against them, the girls strive to ally themselves with activists, scientists, lawyers, and members of the Consumers League to create real change.
There's a lot of historical contexts to process with a film like this, and engaging with that context here reveals both the immensity of the drama and the number of parallels to our current reality. Set in the late 1920s, the world of Radium Girls is one where American women have had universal suffrage for less than a decade. It is a world devastated by World War 1, a global conflict that saw young men sent to their deaths by the millions. It is a world further devastated by the incredibly deadly Spanish Flu, a disease that was especially deadly for young people, was intensified due to the war's creation of poor health conditions, and whose reality was both ignored and willfully suppressed due to the incumbent political establishment's preoccupation with conflict. It is also a world in which discrimination on the basis of sex, race, political ideology, and economic class are routinely justified. This is a timely film indeed.
Related article: President Joe Biden & VP Kamala Harris – Hollywood Insider and CEO Pritan Ambroase Congratulates Our Official Endorsements!
Related article: Live Updates: USA Election, President-ELECT Joe Biden Receives Highest Number of Votes in USA History
Martyrs in the name of science
Of course, it is also a world in the midst of staggering scientific progress. It is a world racing to implement the discoveries of Tesla, Edison, and Marie Curie. Radium Girls opens with a traveling salesman dressed as a circus ringleader vivaciously touting the benefits of drinking radiated water, also known as Radithor. The heroines of the film are pocket watch dial painters, instructed to lick the tips of their radium-laced paintbrushes for maximum efficiency, earning one cent per painted face while being ironically unaware of what little time they have left. They also decorate their faces with the radium-laced paint while reading passages from the Egyptian Book of the Dead and conducting seances, their preoccupation with death is no doubt due to its omnipresence in their society.
For sisters Bessie and Josephine, the presence of death is even closer to home. They have lost their parents, but also their eldest sister Mary, who was a dial painter as well before dying young of an illness officially diagnosed as syphilis. As played by Abby Quinn, Josephine is bookish like Jo March while having the sensibility of Meg. Early on, she wins a grimly symbolic bottle of Radithor for painting the most dials in a month. Younger sister Bessie doesn't like the taste of the paint and instead uses her fingers to dab her brush; this earns her fewer wages and the displeasure of her supervisors, but drastically reduces her exposure to radiation. Played by Joey King, Bessie has Amy's impetuosity but develops Beth's passion for humanitarianism when she realizes her sister is being poisoned. The girls' pleas for medical help fall upon deaf ears so, along with some of their afflicted coworkers, they soon become embroiled in a sprawling legal battle against their employers.
Related article: MUST WATCH – Hollywood Insider's CEO Pritan Ambroase's Love Letter to Black Lives Matter – VIDEO
Subscribe to Hollywood Insider's YouTube Channel, by clicking here. 
The court of public opinion – 'Radium Girls'
As the film's narrative evolves into court drama, the ensemble expands to include a number of allies and villains played by a who's who of both well-established and up-and-coming character actors. Among the heroes, there's Wiley Stephens (Cara Seymour), a trailblazing and compassionate member of the Consumers League; Walt (Collin Kelly-Sordelet), a young communist who becomes romantically involved with Bessie; Etta (Susan Heyward), an African American activist filmmaker; and Doris (Colby Minifie), another dial painter whose advanced stage of radium poisoning has swollen her face and affected her brain. Among the villains, there's Dr. Flint (Neal Huff), a corporate shill who diagnoses the sick women with syphilis; Arthur Roeder (John Bedford Lloyd), the greedy radium executive desperate to silence his dying employees; and Mr. Leech (Scott Shepherd), a tragic figure who spent his life studying radium only to be physically and spiritually poisoned by it.
Radium Girls doesn't strive for the zinginess of The Trial of the Chicago 7 or the pathos of Just Mercy, instead building a narrative-focused foremost on the groundbreaking bravery of its protagonists. In Bessie, the film demonstrates the empowerment of finding one's voice and embracing a just cause. Bessie experiences an intense awakening captured incredibly by Joey King, the Ramona and Beezus actress who herself has matured into more challenging roles. In a highlight scene, she desperately scrubs all traces of the radium paint she has used to decorate her room, lamenting, "I thought you were just magic." Once activated, Bessie is an unstoppable force.
Related article: The Power of Positivity: Ikorodu Bois + Chris Hemsworth + Russo Brothers + Sam Hargrave
Limited Time Offer – FREE Subscription to Hollywood Insider – Click here to read more on Hollywood Insider's vision, values and mission statement here – Media has the responsibility to better our world – Hollywood Insider fully focuses on substance and meaningful entertainment, against gossip and scandal, by combining entertainment, education, and philanthropy. 
The Tulsa race massacre
This is not a film afraid to wear its politics on its sleeve. It's quite refreshing to see a film unabashedly portraying hammer-and-sickle-wearing proud communists as heroes in a world where political leaders are demonized as socialists for having the audacity to suggest that things like healthcare and a healthy planet should be human rights. The film also does its part to combat the historical erasure of the Tulsa race massacre, weaving it into the backstory of Radium Girls ally Etta. 
The Tulsa race massacre, also recently dramatized in HBO's Watchmen and Lovecraft Country, was a racially motivated attack on what was at the time the wealthiest black community in the United States. The attack, which was condoned by local authorities, left dozens dead and thousands displaced. It took seventy-five years for the state legislature to officially acknowledge the attack. As the Radium Girls' chance at justice is jeopardized by expensive corporate lawyers and members of the public who have bought into the radium industry's fake news, they realize that their best chance at justice may be through empowering the public with the truth.
The fight for justice never ends
Radium Girls, driven by an entirely female creative team, is an astounding and memorable film. Anchored by veteran producer and frequent Mira Nair collaborator Lydia Dean Pilcher, the film integrates sequences of actual documentary footage, grounding the dramatized story with profound historicity. Like the carefully gathered archival film assembled for this film, there is a sense of magic to the glow of the radium paint, but it is ripped away. That magic is replaced by the realities of conditions like necrosis of the jaw, a horrifying fate about which the film is astutely unshy. 
Related article: The Masters of Cinema Archives: Hollywood Insider Pays Tribute to 'La Vie En Rose', Exclusive Interview with Director Olivier Dahan
Related article: A Tribute to Brad Pitt: His Greatest Roles & Transformations – The Winner's Journey
This film comes to us at a time when women's bodies are perhaps as politicized as ever; the film gives a gut-wrenchingly insidiousness example of this when the radium corporation attempts to weaponize society's conservative sexual mores against the girls by smearing them with false syphilis diagnoses. The film utilizes radiation as an excellent metaphor for justice; as the film reminds us, a Geiger counter placed on the grave of a Radium Girl will click for 1000 years. Faced with a possible anticlimactic end to their crusade, Cara Seymour's Wiley Stephens reminds us, "It never really ends."
Our bones will glow forever
The fight for justice continues, and part of its foundation is the sacrifice made by the radium girls. As of this writing, the state of Georgia has voted for the Democratic party for the first time since 1992, thanks in large part due to the tireless campaigning of Stacey Abrams, who very nearly became the nation's first African American woman to be elected governor in a race marred by voter suppression. Stacey Abrams channeled her personal defeat into the pursuit of activating voter turnout in the state of Georgia, and in doing so she helped to deliver a historical win to a presidential ticket that includes what is almost definitely going to be the nation's first Asian American, the first African American, and the first woman to become vice president in Kamala Harris. "Our bones will glow forever, you know," speaks Bessie, both as a matter of fact and a prophecy. Almost a century later, the sacrifice of the radium girls continues to glow through the world.
Radium Girls is currently playing in select theaters.
Radium Girls, Radium Girls, Radium Girls, Radium Girls, Radium Girls, Radium Girls, Radium Girls, Radium Girls, Radium Girls, Radium Girls, Radium Girls, Radium Girls, Radium Girls, Radium Girls, Radium Girls, Radium Girls, Radium Girls, Radium Girls, Radium Girls, Radium Girls, Radium Girls, Radium Girls, Radium Girls, Radium Girls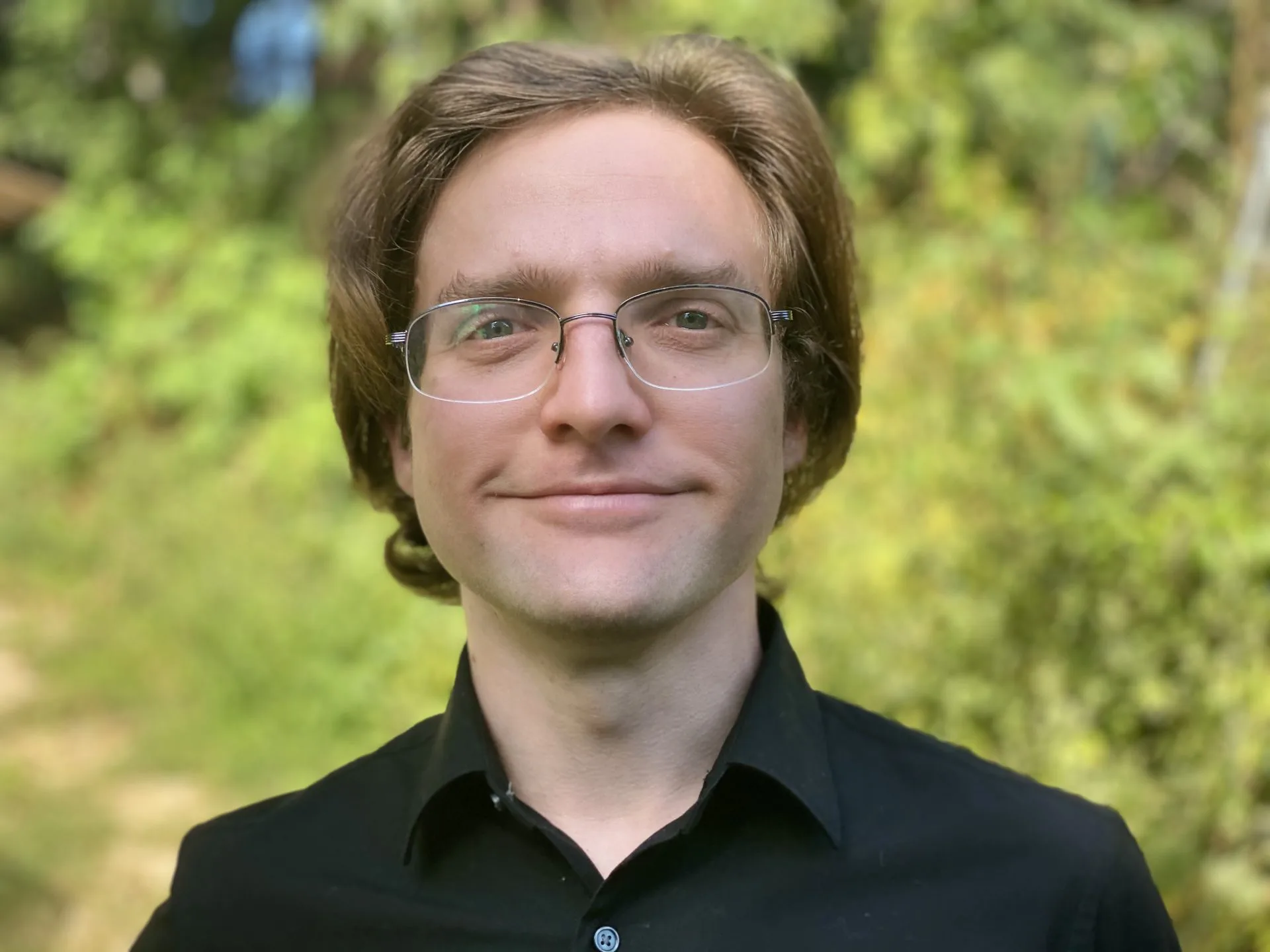 Trent
Kinnucan is a film and television critic, with over 5,000 film hours logged to date. He is devoted to maintaining an encyclopedic knowledge of cinema, with consideration for its history, its cultural impact, and its ability to create social change.
Trent
enjoys finding films that amplify voices otherwise unheard, and reveal images otherwise unseen.
Trent
's interest in media coverage as a way to inspire meaningful dialogue led him to
Hollywood Insider,
a media network that consistently prioritises journalism and content with a purpose.
Trent
also recognizes that media is meant to be enjoyed, which aligns with
Hollywood Insider's
penchant for tackling complex issues with levity and original insight.
Trent
hopes to share his love of film with others, and to help further expand the bandwidth of artists with something to say.