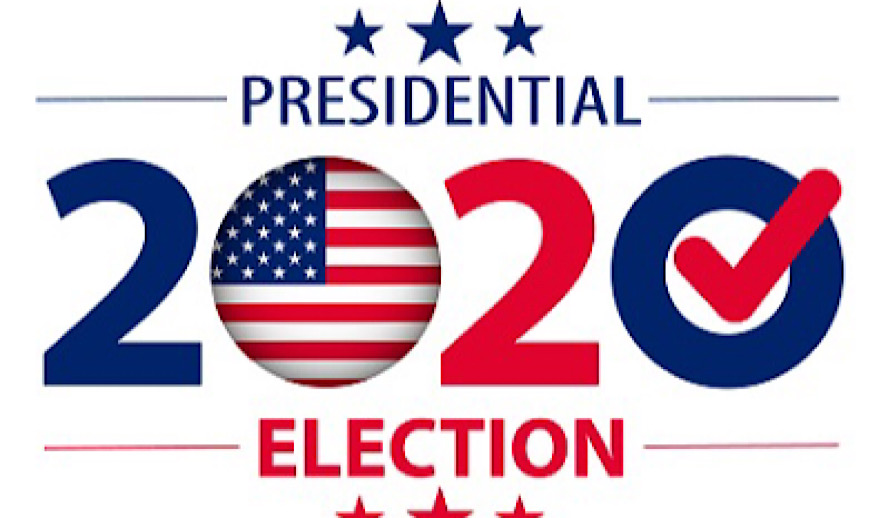 Photo: Election Results
Last Updated on 8:56 PM EST on Nov 7, 2020.
After 5 days of counting votes, Joe Biden has won the Commonwealth of Pennsylvania, awarding him the 20 electoral votes he needed to surpass the 270 winning number.

Joe Biden has been elected the 46th President of the United States of America.

Kamala Harris will be the first woman, and person of color, Vice President.

Donald Trump does not appear to be ready to concede the race any time soon, asserting they will take many of these votes to court in the coming weeks.

President-elect Biden addressed the nation today for the first time as the official winner of the 2020 presidential election.
————————————————————————————————————————————————
Related article: President Joe Biden & VP Kamala Harris – Hollywood Insider and CEO Pritan Ambroase Congratulates Our Official Endorsements!
Related article: Video: The People in USA Send Messages to Joe Biden and Kamala Harris for Elections
Related article: MUST WATCH – Hollywood Insider's CEO Pritan Ambroase's Love Letter to Black Lives Matter – VIDEO
Below is the article prior to 1:06 PM on Nov 6, 2020.
Early Friday morning Biden flipped Georgia, taking the lead from Trump by over 1,000 votes.

Biden then usurped Trump's lead in Pennsylvania Friday morning. This has made many believe that Joe Biden will be the next president of the United States.

History is made as Kamala Harris is very likely to become the first woman, Black person, and South Asian American Vice President.

Nancy Pelosi's response to Friday morning's news, "This morning, it is clear that the Biden-Harris ticket will win the White House. Pretty soon the hyphen will be gone from Vice President to President-elect Joe Biden. It's a happy day for our country."

Democrat Mark Kelly has won the Arizona Senate race, halting the wave of Republican wins in the Senate.

It appears likely that Georgia will fall into recount territory. Biden currently leads Trump in the state, but the margin is so slight that a recount is customary.

Although it remains very likely that Biden will win the states of Pennsylvania, Georgia, Arizona, and Nevada, no official calls have been made declaring Biden the president-elect. It is likely this announcement will be made for the former Vice President within the next 24 hours.
————————————————————————————————————————————————————–
Related article: Video: The People in USA Send Messages to Joe Biden and Kamala Harris for Elections
Related article: MUST WATCH – Hollywood Insider's CEO Pritan Ambroase's Love Letter to Black Lives Matter – VIDEO
Below is the article prior to 7:32 PM on Nov 5, 2020.
The Biden camp does not believe that a winner will be declared today, but they do still believe that Biden will be the president-elect when all votes are eventually counted.

Trump's team has shared notions of a Trump 2024 resurrection run if he were to lose this election, signaling that his team is not feeling extremely confident about their chances of retaining the White House.

A representative of Pennsylvania believes they will have all of the votes counted by the end of today. If Trump maintains his consistently shrinking lead in Pennsylvania, he is still in the race. If Biden overtakes Trump's lead in Pennsylvania, Biden will be elected president.

The county clerk of Clark County in Nevada shares that although his family is concerned for his safety and the safety of the workers counting votes as a result of Trump supporters rioting outside of the center, he believes the police protection will keep them safe.

It is becoming more likely that Biden will surpass Pennsylvania and secure the presidency; however, the race remains too close to call.

Biden addressed the nation today. He spoke about the nation's COVID crisis and once again called for patience as all votes are being counted.

"We have no doubt when the count is finished, Kamala Harris and I will be the winners," Biden assured.

Trump faced the nation for the first time since prematurely declaring victory Tuesday night. Since Tuesday, the votes have swayed away from Trump's favor and toward Biden's. 

Trump opened his conference with, "If you count the legal votes, I easily win."

"They try to steal the votes from us."

Trump proclaimed that the 2020 election saw the greatest turnout in republican history. This is true; however, Biden has surpassed Trump in the national popular vote. 

Trump then discussed how the polls leading up to the election were wrong as they indicated that democrats would win by great margins.

Trump implied that he won states until mail-in ballots were "found", apparently not understanding the vote-counting process.

"They're trying to steal an election… They're trying to rig an election." It is unclear who the president believes "they" are.

President Trump baselessly claimed that "they" are trying to commit fraud. 

The president claimed that poll workers in Michigan were duplicating ballots.

"We think we will win the election very easily."

Trump finished his speech alluding to the election going to the Supreme Court.

CNN's headline while airing Trump's address read, "Without any evidence, Trump says he's been cheated."

Rick Santorum, "No elected Republican official will stand behind that statement."
---
Related article: Video: The People in USA Send Messages to Joe Biden and Kamala Harris for Elections
Related article: MUST WATCH – Hollywood Insider's CEO Pritan Ambroase's Love Letter to Black Lives Matter – VIDEO
Below is the article prior to Nov 5, 2020 
Day 3 of election "day" and it remains unclear who the American people have chosen to take the White House.

Nevada, Arizona, Pennsylvania, and Georgia remain highly competitive between Trump and Biden.

New votes came into Arizona, slightly narrowing Biden's lead over Trump.

New votes have been trickling in from Nevada, slightly widening Biden's lead over Trump and potentially signaling Biden will win the state, although it remains too close to call.

New votes from Georgia and Pennsylvania continue to come in slowly and trend toward Biden, but both states remain under a Trump lead as votes continue to come in.

Trump has filed lawsuits in several counties of competitive states, even temporarily halting the counting of mail-in votes in areas of Pennsylvania.

Biden and Trump both set to speak today, it is unclear what new messages they will convey as not too much has shifted in the past 24 hours.
_________________________________________________________________________________
Related article: Video: The People in USA Send Messages to Joe Biden and Kamala Harris for Elections
Related article: MUST WATCH – Hollywood Insider's CEO Pritan Ambroase's Love Letter to Black Lives Matter – VIDEO
Below is the article prior to 7:43 PM EST on Nov 4, 2020.
The newest batch of results proves to be good news for Joe Biden.

Biden has won Michigan and his lead in Arizona and Nevada has remained steady.

With Michigan, Biden's electoral total has reached 253 against Trump's 213, although Fox and AP would argue Biden is at 264 as they have awarded Biden Arizona earlier than most news outlets.

Alternatively, Trump's lead over Biden in both Pennsylvania and Georgia is dwindling as mail-in votes show support for the Democratic nominee.

Just before he officially won Michigan, Biden delivered a statement to the American people from his base in Wilmington, Delaware. This speech did not prematurely declare victory; however, Biden asserted that he feels confident he will have won once all of the votes are tallied.

In his statement, Biden called for unity between both Democrats and Republicans.

"We are campaigning as Democrats, but I will govern as an American president."

Biden also responded to Trump's attempts to halt vote counting in Democratic cities. "Every vote will be counted, no one will take this democracy away from us," Biden assured the American people.

Earlier it appeared Trump would make a statement today as well; however, it is now likely that Trump will not be addressing the nation unless he is able to flip states currently leading in Biden's favor.

Many Republicans, including Mitch McConnell and Marco Rubio, have condemned Trump's premature victory proclamation, potentially foreshadowing a turn against the president.

Nevada and Arizona promise to release more results tonight as they understand they hold the key to Biden's speculative win. If these results are strong for Biden, he could very well win the presidency this evening.
___________________________________________________________________________________
Related article: Video: The People in USA Send Messages to Joe Biden and Kamala Harris for Elections
Related article: MUST WATCH – Hollywood Insider's CEO Pritan Ambroase's Love Letter to Black Lives Matter – VIDEO
Below is the article prior to 4:03 PM EST,  November 4, 2020
Almost 21 hours have passed since the first batch of polls closed on Tuesday night and the nation still does not have a clear winner of the 2020 presidential election.

Biden has recently picked up the state of Wisconsin, giving him the edge against Trump for the moment.

Biden also continues to lead in the three monumental battleground states of Arizona, Nevada, and Michigan, but the race is very close between the former Vice President and the incumbent.

The narrow lead has seemingly alarmed Trump as he has called for a recount in Wisconsin, where Biden won with a close margin but likely not close enough for Trump to win it in a recount, and has sent more GOP observers to counting centers in cities integral to the president's re-election chances such as Philadelphia.

It is now even being reported that Trump is calling for the Supreme Court to get involved and halt Pennsylvania's count. Trump's claim is that there have not been enough supporters making sure that the count proceeding is legitimate, despite there being no signs of foul play in the swing states.

As for the battleground states that Trump currently leads in, Pennsylvania, Georgia, and North Carolina, it will take plenty of time for these states to declare a winner. Biden continues to close in on Trump in the states of Pennsylvania and Georgia, but it will come down to the to-be-counted mail-in votes to determine just how close Biden can get to Trump's lead.

Both Biden and Trump are said to address the nation soon, and though neither is set to be officially declared a winner any this afternoon, both will undoubtedly express their confidence in their chances at claiming the White House. 
Related article: MUST WATCH – Hollywood Insider's CEO Pritan Ambroase's Love Letter to Black Lives Matter – VIDEO
Subscribe to Hollywood Insider's YouTube Channel, by clicking here. 
---
Below is the article prior to 1:51 PM EST on Nov 4, 2020
Not too much has become apparent in the way of meaningful indications as to whether Donald Trump or Joe Biden will win this year's election since earlier Wednesday morning.

The races in key battleground states have remained tight and steady, a potentially good sign for Biden as he is currently leading, albeit narrowly, in Wisconsin, Michigan, Arizona, and Nevada. If Biden is able to maintain his lead in those four states, he will surpass the 270 electoral vote count and become the next president of the United States.

There have been some interesting developments as Wednesday progresses, largely in the information toss-up states are revealing about the status of their counting procedures. All states not yet won by a candidate have assured that they are taking all precautions to verify that the results accurately reflect the votes on the ballots. 

In addition to quelling the anxieties surrounding suspicious mail-in vote-counting procedure, states have also attempted to reveal a timeframe for when we can expect to see results.
Both the states of Georgia and Michigan have shared that they will have all of their votes counted by the end of Wednesday, Nevada expects to have their results no earlier than tomorrow morning, and Pennsylvania could take up to Friday to tally all of their votes.
Wisconsin has appeared to be almost complete and in favor of Biden; however, there have been motions from the Trump campaign that they will indeed request a recount as the state is neck and neck between the candidates. It is unclear what could come of this, but it does indicate that the Trump team is starting to feel the pressure as the race begins to narrow in Pennsylvania and Georgia, two states Trump is leading in and must secure if he hopes to remain in the White House for the next four years.
Related article: Video: The People in USA Send Messages to Joe Biden and Kamala Harris for Elections
Related article: Got Election On the Brain? Here's The Best Political Movies and Shows To Escape
_____________________________________________________________________________________________________
Below is the article prior to 12:50 PM EST, November 4, 2020.
Much has changed in the United States of America since the election of November 2016 four years ago but that could not prevent Americans from anticipating a similar result. Just as Hillary Clinton led Donald Trump in polls during the 2016 presidential race, former Vice President Joe Biden had maintained a comfortable lead ahead of incumbent President Trump during the months heading into election day. After Trump's victory over Hillary Clinton, Biden supporters were understandably trepidatious to celebrate too early, concerned that Trump would be able to pull out another shocking victory Tuesday night. On the other hand, Trump supporters remained confident that their leader would deliver on his promise of victory and secure four more years of power. Comprehensively, although polls did not necessarily convey a neck-and-neck race, neither Biden nor Trump supporters were feeling confident leading up to results on election night. 
Related article: The Rise of Matthew McConaughey: A Tribute to the Powerful Thespian & Superstar Leading Man
Related article: Video: The Evolution Of Johnny Depp – All His Roles & Performances From 1984 to 2021
As stated previously, however, much has changed since 2016, and the 2020 presidential race has been unlike any in history. For starters, Donald Trump was impeached by the House of Representatives in December of 2019 for abuse of power. Although the Senate acquitted him of his charges, Donald Trump made history as only the third president to be impeached following Andrew Johnson in 1868 and Bill Clinton in 1998. Trump's impeachment is momentous not only because he was just the third president to ever face indictment, but also because he is the first impeached president to run for re-election. On the Democratic side, the sheer amount of candidates running for the ticket was unlike any other and the race was as tight as it could be, lasting until June of 2020.
And, of course, the coronavirus outbreak struck the United States in March, throwing the nation into a tailspin as cases rapidly spread from coast to coast. Since COVID's emergence in the U.S., over 230,000 Americans have lost their lives from the pandemic. These catastrophic and unprecedented events all culminated in what would be yet another indication of the nation's departure from normalcy, the 2020 presidential debates. Criticized as an utterly embarrassing moment for the country, the lack of decorum and allowance of chaos demonstrated just how unpredictable the election would be. Though all of this appeared bleak, voters were not deterred from voting as record numbers of submitted votes have been cast for this election. Just who the American people were voting for was to be revealed on election night and the coming days.
Related article: MUST WATCH – Hollywood Insider's CEO Pritan Ambroase's Love Letter to Black Lives Matter – VIDEO
Subscribe to Hollywood Insider's YouTube Channel, by clicking here. 
Before The Results…
On November 2nd, the final messages of the campaigns could not have been starker. Biden called for Americans to reclaim the soul of the country, where Trump criticized Lady Gaga and promised to fire Dr. Fauci post-election. Biden implored the nation to vote, where Trump continued to question the legitimacy of mail-in ballots. While Trump's determination to discount votes remained a serious threat to the American democracy, many viewed these claims to be a result of a tantrum the president was having over believing the polls predicted he would lose the race to Biden. Before results came in Tuesday night, there were several uncertainties; however, most paths led to a Biden victory according to pollsters. One thing many Americans knew for sure was that, due to the surge in mail-in voting, it would likely take much longer than usual to count all ballots and appoint electoral votes for either candidate. It was even reported that Trump had expressed to those close to him that he would claim victory prematurely.
There were some things experts knew for certain before results were announced election night. First, many agreed that Pennsylvania would most likely play a pivotal role in electing the next president. If Biden takes it, he almost definitely wins, and although polls indicated the state was leaning in the former Vice President's favor, polls also showed that Pennsylvania was not decisively out of Trump's reach. In order to win reelection, Trump would have to win every swing state including Pennsylvania, Florida, Arizona, North Carolina, Georgia, Ohia, Iowa, and Texas. So although many advised that not every vote would be counted by the end of election night, had Biden taken a commanding lead in any of these states, Trump's chances for winning would dwindle drastically. 
Related article: The Power of Positivity: Ikorodu Bois + Chris Hemsworth + Russo Brothers + Sam Hargrave
Limited Time Offer – FREE Subscription to Hollywood Insider – Click here to read more on Hollywood Insider's vision, values and mission statement here – Media has the responsibility to better our world – Hollywood Insider fully focuses on substance and meaningful entertainment, against gossip and scandal, by combining entertainment, education, and philanthropy. 
When The Elections Results Came In.
As clocks struck 7 pm EST, the first round of results flooded in. Expectedly, Indiana went to Trump and Vermont went to Biden. The first shock in the night came in Florida, a sign that this race would be much tighter than polls suggested. Although the sunshine state initially leaned toward Biden, it quickly flipped in Trump's favor. Many believe this is due to Trump's strength with Latino voters in the Miami area, as Trump's assertion that Biden is influenced by a "socialist" Democratic party would sway voters away from the Biden ticket. While Trump and Biden continued to duke it out in Florida, both candidates continued to pick up states that had already been assumed to fall into their camps. Comfortably red states like West Virginia, Kansas, and Tennessee came in early for Trump. Biden was quick to pick up consistently blue states like New York, Massachusetts, and New Mexico. The first of the swing states to be officially called was Colorado which was awarded to Vice President Biden. Polling shows that Biden was the favorite to win this state so this was no big surprise for Democrats or crushing loss for Republicans. The second toss-up state to be awarded was Ohio to Trump. Although Ohio was more of a toss-up, it has not been a necessity for Biden to win in order for him to replace Trump as president, so alarms had not yet sounded in Biden supporters' heads.
Related article: The Masters of Cinema Archives: Hollywood Insider Pays Tribute to 'La Vie En Rose', Exclusive Interview with Director Olivier Dahan
Related article: A Tribute to Brad Pitt: His Greatest Roles & Transformations – The Winner's Journey
The momentum of the night began to shift around 11:30 pm on election night when Fox News declared Biden won the swing state of Arizona. This was a bold move on Fox's part as the state remained in play for several outlets like CNN well into Wednesday morning. In addition, this news came as Trump was showing signs of an upset over Biden, and Fox's call for Arizona dampened the incumbent's spirit. The last significant events of the night came in the form of statements from both presidential candidates. Around 1 am, former Vice President Biden reinforced his team's confidence in their chance at taking the White House. Biden conveyed hope for his supporters as well as the importance of patience during this time. Trump delivered a vastly disparate statement to the American people around 2 am Wednesday morning. In this speech, Trump prematurely declared victory, condemning mail-in ballots as fraud. Although this is a shocking turn for the American democracy, it comes as no surprise to those who have listened to the president for the past few months as he has indicated that mail-in votes are illegitimate. Going to sleep, many Americans were left confused, unsatisfied, and generally disappointed in the voting process of the United States.
Related article: 'Whose Vote Counts Explained': A Must-Watch for All Americans
Related article: The Saturday Night Live Politics: An Analysis of SNL's Extraordinary Relationship with History
The Morning After
As of Wednesday morning, the race for president remains tight. News outlets and state representatives have assured voters that Trump is incorrect in his assertion of victory as well as misleading in his condemnation of mail-in votes. In reality, over the course of the early Wednesday morning hours, Joe Biden has taken the lead in several key battleground states. In the few states that remain too close to call, Biden leads in Arizona, Nevada, Wisconsin, and Michigan. Many believe this to be a positive sign for Biden as the majority of uncounted votes remaining are mail-in ballots, which have largely tilted Democratic, and if Biden were to win those four states that he has a narrow lead over, he will defeat Donald Trump and replace him in the White House. The Biden camp has shared that they believe he will win as soon as Wednesday night, but uncertainty arises from the Trump camp who has cast a shadow of doubt over the entire voting process. Many questions remain unanswered the day after election night: Will Pennsylvania stay red? Will the Supreme Court get involved? Has Biden truly secured the presidency? Understandably, Americans want results after what has been an extremely exciting, and undeniably exhausting, 2020 election year.
An excerpt from the love letter: Hollywood Insider's CEO/editor-in-chief Pritan Ambroase affirms, "Hollywood Insider fully supports the much-needed Black Lives Matter movement. We are actively, physically and digitally a part of this global movement. We will continue reporting on this major issue of police brutality and legal murders of Black people to hold the system accountable. We will continue reporting on this major issue with kindness and respect to all Black people, as each and every one of them are seen and heard. Just a reminder, that the Black Lives Matter movement is about more than just police brutality and extends into banking, housing, education, medical, infrastructure, etc. We have the space and time for all your stories. We believe in peaceful/non-violent protests and I would like to request the rest of media to focus on 95% of the protests that are peaceful and working effectively with positive changes happening daily. Media has a responsibility to better the world and Hollywood Insider will continue to do so."
Vote with a conscience – Register to Vote – Your vote saves lives and ends systemic racism
Ways to support Black Lives Matter Movement to end systemic racism
– Do you know the hidden messages in 'Call Me By Your Name'? Find out behind the scenes facts in the full commentary and In-depth analysis of the cinematic masterpiece
– A Tribute To The Academy Awards: All Best Actor/Actress Speeches From The Beginning Of Oscars 1929-2019 | From Rami Malek, Leonardo DiCaprio To Denzel Washington, Halle Berry & Beyond | From Olivia Colman, Meryl Streep To Bette Davis & Beyond
– In the 32nd Year Of His Career, Keanu Reeves' Face Continues To Reign After Launching Movies Earning Over $4.3 Billion In Total – "John Wick", "Toy Story 4", "Matrix", And Many More
election, election, election, election, election, election, election, election, election, election, election, election, election, election, election, election, election, election, election, election, election, election, election, election, election, election, election, election, election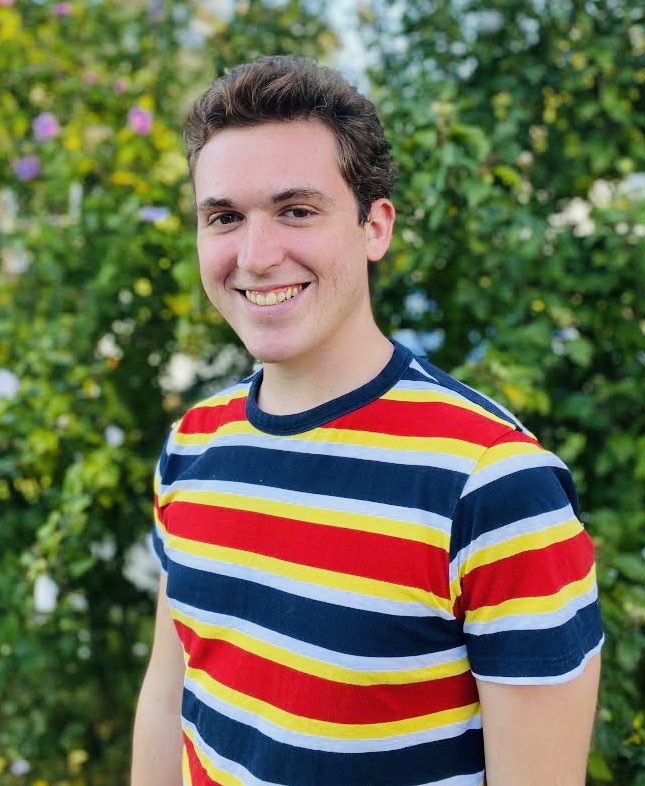 Christopher Davis is an entertainment enthusiast dedicated to the diverse and ever-expanding terrain of film and television. He is eager to examine entertainment that pushes the boundaries of the screen and offers new texture to popular culture altogether. Christopher is excited to write for Hollywood Insider, where he is encouraged to engage in factual and substance-based discourse. Christopher finds inspiration in media that is compelling to consume, sparks progress and evokes compassion.