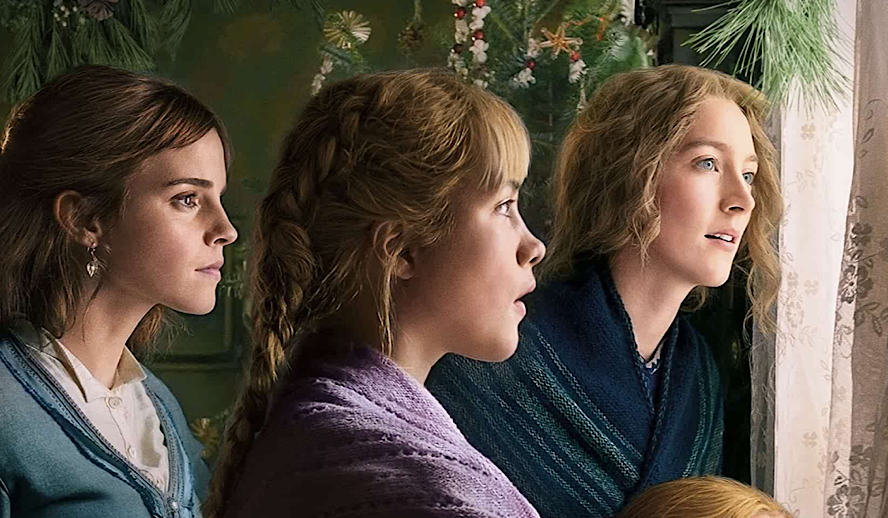 Video Version of this Article
Photo: 'Little Women'/Sony Pictures Releasing
In culture, courage is regularly mentioned as the attribute we want to see in central characters. "This character was courageous in the face of definite defeat" or something like that. The definition of courage is "the ability to do something that frightens one" or my favorite, "strength in the face of pain or grief." 
Yet courage isn't something on its own. In fact, it literally cannot exist without a deeper driving force. That motivation to be courageous, to stand up and fight even if it scares us to death. No one is courageous for the sake of courage and there are many forces that can drive courage. Such forces can include revenge and love, but there is one that stands above the rest and yet maybe the least talked about virtue/vice: hope.
Hope In Film
I've noted over the years that one characteristic prevalent in all genres of film (except maybe horror) is indeed hope. I mean it makes sense. No one wants to regularly watch stories of likable protagonists or teams in which they get the snot kicked out of them, leading to tragic loss over and over. Every now and then those stories can teach a lesson or be unique pieces of art, but at the end of it all, hope is something we as humans crave. This is why audiences flocked in the depression era to theaters to escape from what seemed like a hopeless time or why we are binge-watching streaming services 24/7 when life has taken a complete halt. The majority of views and box office results are that of fictional or real-life depictions of heroic, courageous people that fight to the bitter end in what they believe is right, hoping everything will work out.
Related article: A Perfect Example of a Hopeful & Positive Film: 'God's Own Country' is a Must Watch for Fans of 'Call Me By Your Name'
Related article: Powerful Technique for Success, Personal Development and Leadership
2019 was a banner year for this very attribute. Yes, heroism and courage were displayed by characters in film, but a sense of hope is what drove them; it's the belief that "we can" despite the odds saying to you, no you can't.  
There are four that really embodied this, and today I'll examine them in hopes of discovering why they work so darn well, yet are all very different and in one case, doesn't even come to fruition.
Humbled Hope: The Two Popes
The Two Popes is a tender look at two men with very different perspectives but the same goal: to change the world for the better. Anthony Hopkins' Pope Benedict XVI knows it is time for him to step down. Though he wasn't forced out by anyone, the writing was on the wall by 2013 and at that point, his continuation in the role as Pope would be a fight upstream. That in and of itself is a tough and humbling moment to realize. 
Related article: Netflix's 'The Two Popes': A Buddy Comedy With More Than A Sprinkle of Blessings Which Led To Oscar Nominations for Anthony Hopkins and Jonathan Pryce
The story depicts Benedict's interaction and relationship with Jonathan Pryce's Jorge Bergoglio building towards Bergoglio's election as Pope Francis. What is unique is the genuine hope and desire of both men who know the impact and responsibility of the role as Pope and debates regarding God and the Church. Both show humbleness and gratitude for each other, respecting their viewpoints and working together to set up the next season for success. The hope from Benedict's viewpoint is especially impressive. He's a man that has held immense power while being criticized for scandals that happened under his reign. Despite all that, he puts aside his perspective and instead puts faith in Francis, hoping that under him, the world will indeed be made a better place.
Related article: MUST WATCH – Hollywood Insider's CEO Pritan Ambroase's Love Letter to Black Lives Matter – VIDEO
Subscribe to Hollywood Insider's YouTube Channel, by clicking here. 
Hope Deferred: Marriage Story
Marriage Story is an example of when hope is put in something that isn't in reach, which though sad is very true and real.
There are almost two reactions to the painful topic of divorce: the one who is ready to go through with it, and the one who isn't willing to give up. The character that does the latter is Charlie Barber, played by Adam Driver. Neither Nicole nor Charlie are free from blame here, though after Charlie commits numerous mistakes that led to the inevitable divorce that includes an extramarital affair (that'll do it), Barber suddenly realizes he truly does want family and to fight for this. 
Related article: 'Marriage Story': Noah Baumbach Takes A Deep Look Into Divorce With His Real and Human Film
Related article: The Winner's Journey: Adam Driver – An Unconventional Leading Man
Though that realization is too little too late, Barber fights to keep things together but eventually settles with Nicole (played to absolute perfection by Scarlett Johansson), feeling defeated but with slight optimism about the future after the two reconcile as close friends.
It's a painful story, feeling all too real as a portrayal of broken lives and worse, hope that never comes to fruition, leaving a sick taste in the mouth. We've all been there before. 
Related article: The Power of Positivity: Ikorodu Bois + Chris Hemsworth + Russo Brothers + Sam Hargrave
Limited Time Offer – FREE Subscription to Hollywood Insider – Click here to read more on Hollywood Insider's vision, values and mission statement here – Media has the responsibility to better our world – Hollywood Insider fully focuses on substance and meaningful entertainment, against gossip and scandal, by combining entertainment, education, and philanthropy. 
Defiant Hope: Little Women
In Little Women, Jo March (Saoirse Ronan) embodies a defiant hope for her own future. Mirroring the recent world in which women have fought the societal norms, Jo dreams of a world in which she can accomplish great things, uncaring of the fact the society tells her, "no." 
It's inspiring and may be the most common hope we see in culture today. Regardless of who you are and your background, there is consistently a feeling of fighting against some sort of system or rule that you don't fit in with. 
Jo doesn't succumb to the norms of the late 1800's America, even keeping her name when many other female authors would take on a male pseudonym which helped women sell better and make more money from publishers. But she took a chance, swinging full strength, and comes out on top in the end – though she did have to settle for her ending in the book she writes. Hey, you can't win every battle.
Related article: Video: 'Little Women' – Full Commentary & Reactions From Stars With Timothée Chalamet, Saoirse Ronan, Emma Watson, Laura Dern, Meryl Streep, Greta Gerwig, Florence Pugh, Eliza Scanlen, Louis Garrel, James Norton & Team
Related article: Hollywood Insider's CEO Pritan Ambroase: "The Importance of Venice Film Festival as the Protector of Cinema"
An Impossible Hope: Avengers: Endgame
Ah. Maybe the most epic portrayal of a daunting story in which hope reigns supreme above all. The remaining heroes put all their chips into a single, near impossible gamble: time travel and taking the Mad Titan and his army head-on in a cinematic experience of the ages.
In a time where fantastical films combined with courage bring out emotion unparalleled to any other form of storytelling, Endgame did it with gravitas, concluded a decade long story with a finale that left all other franchises in the dust. The cheers, claps, and standing ovations this film received was out of the hope and desire our heroes to overcome the greatest of odds in any film to date, winning in spectacular fashion.
Earning every bit of acclaim and dropped jaw, Endgame reminds us that no mountain is too high when unbridled hope is present and the human spirit is alive even at its lowest moment. 
2019 was a banner year for such triumphant emotion, taking different angles on films that were beloved and bringing in audiences to the theater or laptop worldwide. 
Hope is pure and transcendent in ways many other emotions are not, which is why it stands the test of time and will continue to impact culture for the better. Let's pray we never lose it no matter how hard the circumstances may be. 
Hope, Hope, Hope, Hope, Hope, Hope, Hope, Hope, Hope, Hope, Hope, Hope, Hope, Hope, Hope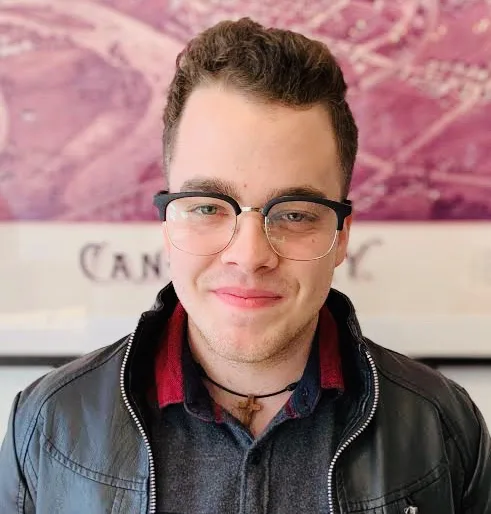 Merrick Sinclair is a film journalist with a passion for cinema, Hollywood and filmmaking since a young age. Merrick focuses on reviews and features here at Hollywood Insider, and takes careful thought as to the impact cinema has on culture and what that means for us. Whether they be old or new, blockbuster or independent, Merrick understands the role movies have on society and how each individual has their own unique experience with movies. Merrick hopes to unpack his observations with clarity for readers while allowing them to walk away with their own opinions on any given topic.