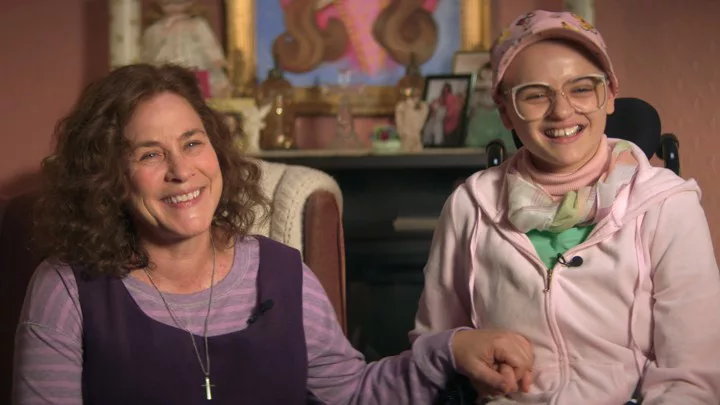 Photo: "The Act" – Dee Dee Blanchard (Patricia Arquette) and Gypsy Rose Blanchard (Joey King), shown. (Photo by: CZ Post/Hulu)
Released on March 20th, 2019 on popular movie and television application Hulu, The Act is a chilling 8-episode mini-series that relays a stated, overly-dramatic (for entertainment purposes) version of the unbelievably unsettling, yet true story behind Gypsy Rose Blanchard. Her story of confinement to incarceration is well-known for obvious reasons; Gypsy was secretly healthy, but believed she was extremely sickly with muscular dystrophy, leukemia, and a whole host of other life-limiting conditions because of her mother, Dee Dee Blanchard, whose mind turned out to be what needed the most attention. The series stars the talented Joey King as Gypsy, Calum Worthy as her accomplice boyfriend, and Patricia Arquette as her twisted, drug-abusing, but mentally ill mother. The Act was well-received by audiences because of the storyline created by Michelle Dean and the performances by the cast.
The Act details the harrowing effects of Munchausen Syndrome
The mini-series stuck close to the factual events from the true story behind Gypsy Rose. Her mother, Dee Dee, suffered from a rare mental illness named Munchausen Syndrome by proxy. This disease involves a caretaker, usually a parent, fabricating or inflicting illnesses upon who they care for. Viewers may see in The Act how Dee Dee robbed Gypsy of her childhood- forcing her to undergo toxic, unnecessary treatments, believe she needed a wheelchair to be mobile, and lied to both her daughter and the doctors about Gypsy's real age. The cause of this uncommon, but harmful mental deficit is unknown, but an article from Michigan Medicine suggests Munchausen Syndrome by proxy can stem from low self-esteem, inability to deal with stress, and may be worsened by the attention the care-giver receives by being associated with a terminally-ill individual, naturally categorized as abuse.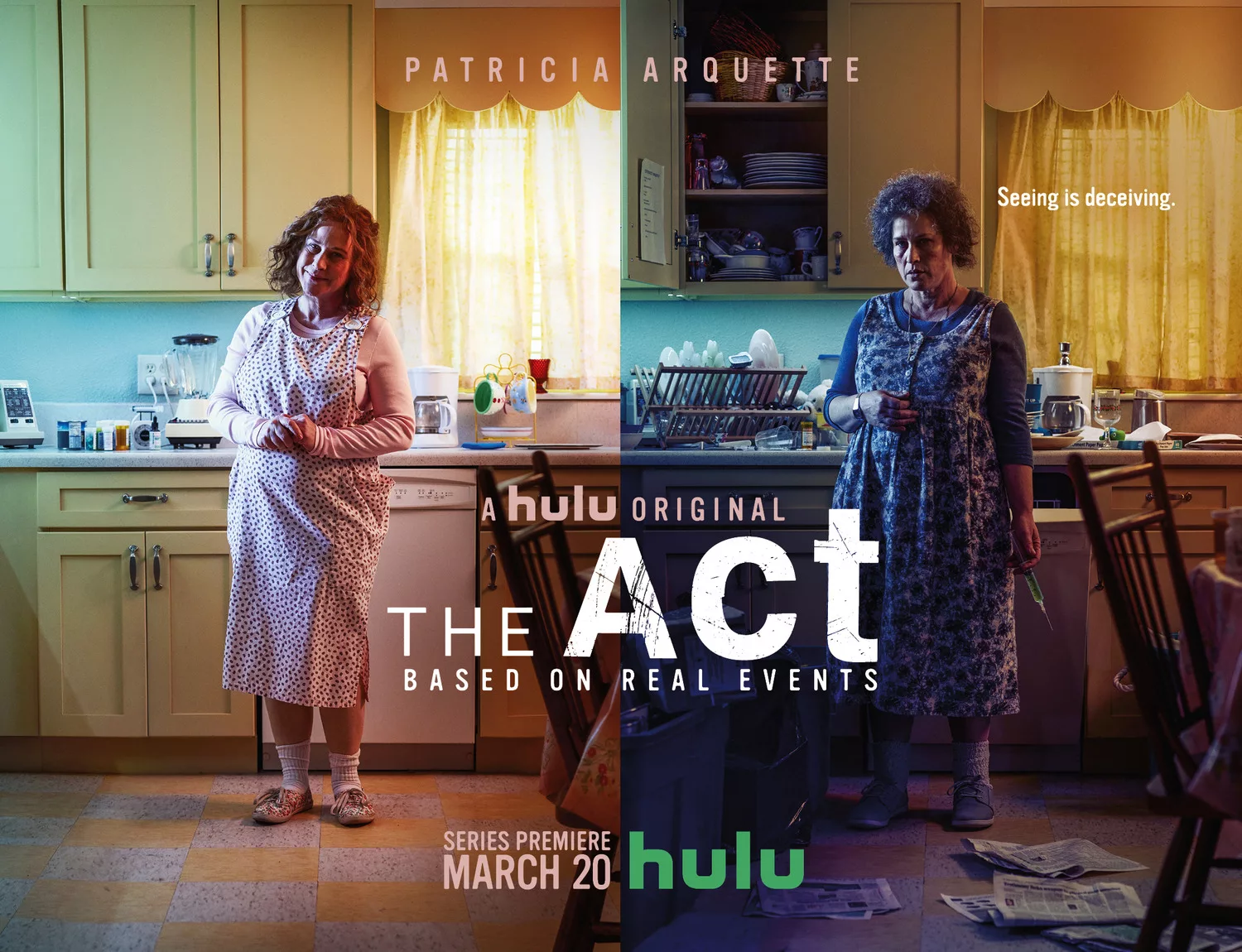 Photo: Patricia Arquette in "The Act" Hulu
Dee Dee seemed like the perfect, caring parent to the unsuspecting people she and Gypsy encountered. The series begins with the mother-daughter pair arriving in Missouri after losing everything in Hurricane Katrina, but unfortunately for her, the sick-charade could not last forever, especially as her daughter began to grow older and suspecting. Gypsy's inevitable uncovering of her fine health condition drove her and her boyfriend, Nicholas Godejohn, to conspire to avenge the unconventional torture by murdering Dee Dee.
The Act causes a revenge
Gypsy met Nicholas online, where he quickly revealed he had a dark side termed "Victor", which she certainly took advantage of when she finally reached her breaking point. Buying the necessary tools, Gypsy's boyfriend, out of apparent love, carried out the vicious deed. With Dee Dee "taken care of", Gypsy and Nicholas hit the road "Bonnie and Clyde" style to his hometown in Wisconsin for a short-lived victory, posting about the death on Facebook. Their posts lead to their imprisonment, as the police were alerted, and promptly took the pair into custody.
Today, Gypsy Rose Blanchard is still serving time in jail, as she plead guilty to second-degree murder. Nicholas Godejohn on the other hand will spend the rest of his days locked up because of their different involvement in the crime, and specifically their motivations behind the murder. The series ended in the same dramatic manner and like stated, gained much popularity by viewers, with an approval rating of 91% on Rotten Tomatoes.  Fanatics of the mini- series may potentially look forward to a season 2 announcement as there has been speculation of a renewal on Screenrant and other sites, but what the second season could entail is still up in the air.
Created by: Nick Antosca, Michelle Dean
Starring: Patricia Arquette, Joey King, AnnaSophia Robb, Chloë Sevigny, Calum Worthy     
Executive Producers: Nick Antosca, Michelle Dean, Britton Rizzio, Gregory Shephard
Producer: Jan Peter Meyboom
More Interesting Stories From Hollywood Insider
– 10 facts you may not know about Ben Hardy, the Bohemian Rhapsody Star 
– Are you a huge fan of the British Royal family? Would you like to know REAL FACTS instead of just gossip? Here are 15 facts about HRH Prince Charles brought to you by Hollywood Insider's Fact-Checked Series
– EXCLUSIVE: Is That Quentin Tarantino Hidden In Plain Sight In The New Poster Of Once Upon A Time In… Hollywood: An In-Depth Analysis
– New & Exciting Poster Released For Once Upon A Time In… Hollywood –Taking A Page Out Of The Golden Age Of Hollywood
– From The First Romantic Film in 1919 Based On A Gay Love Story To Where We Must Go – Why LGBTQ+ Representation in Film/TV matters
– Netflix's Elite is a show where being gay is a non-issue and gay couples are celebrated
– How Hollywood continues to take a stance on climate change and speaks up to halt the crisis facing our ONE home known as earth
– When Brad Pitt, Leonardo DiCaprio and the rest of the cast of Once Upon A Time In… Hollywood brought glamour back to Cannes
– Timothée Chalamet feels lucky to utilize his platform to save people from drug abuse 
– Pritan Ambroase on his idols Martin Scorsese, James Cameron and positive actions needed to avert the global warming crisis
– Men In Black: International – Chris Hemsworth & Tessa Thompson in "Trailer With A Scoop Of Trivia"
– 32 Facts on Rambo and the more-than-meets-the-eye superstar Sylvester Stallone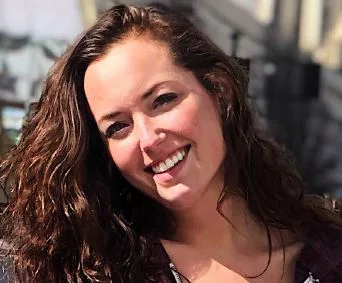 Marissa Ressler is an entertainment and culture writer at Hollywood Insider. She strives to highlight the latest happenings in Hollywood, focusing on culturally-relevant news that is consequential to audiences. Marissa believes journalism is both a gift and a tool, and utilizes it to be a voice for the voiceless. Her values closely mirror Hollywood Insider's, exemplified in her humanitarian viewpoints and informative proclamations about the current issues within society, seen through facets of cinema and entertainment in Hollywood and globally.