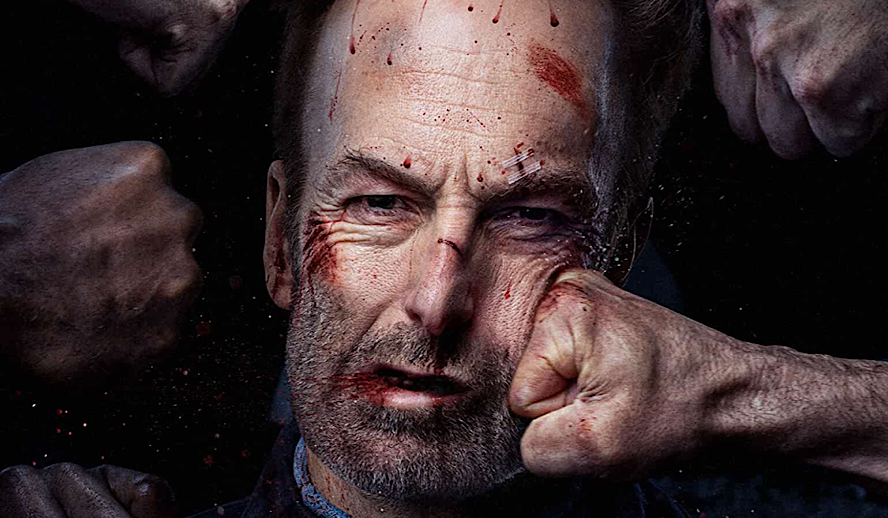 Photo: 'Nobody'/Universal Pictures
Saul's to the Wall
When Bob Odenkirk was cast in 'Breaking Bad' as the wisecracking lawyer Saul Goodman, it was something of a casting coup. Sure, 'Breaking Bad' was often one of the funniest shows on TV, but it carefully balanced its gallows humor with brutally tragic gut punches. Odenkirk cut his teeth at the Second City comedy club, writing for 'Saturday Night Live', Conan O'Brien, and 'The Ben Stiller Show' before teaming up with David Cross to create the cult comedy classic 'Mr. Show'. 'Breaking Bad', at its core, was a poker-faced drama about a terminally ill chemist cooking meth to provide for his family. Would Odenkirk's yuks tip the scale to absurdity?
Related article: The Complete List of 2021 Oscar Nominations – Celebrations, Surprises & Snubs | The Show Must Go On
Related article: Everything We Know About 'House of Gucci': Lady Gaga, Adam Driver, Jared Leto, Al Pacino, Ridley Scott
Fast-forward twelve or so years. Odenkirk's 'Breaking Bad' performance was so iconic that it earned the actor the spinoff 'Better Call Saul', which some fans argue is even better than its predecessor. Odenkirk's foray into drama wasn't a one-off, but a natural progression. He's appeared in the Coen Brothers-inspired anthology series 'Fargo', in Spielberg's newsroom drama 'The Post' (again alongside pal David Cross), in the trippy and existential animated series 'Undone', and as Jo March's dad in Greta Gerwig's 'Little Women'. Who would have thought that the sketch comedy guy who slipped into characters like he was changing his socks could have had such range? Surprising as it is for those of us who remember him from 'Mr. Show', Odenkirk may now be better known for getting serious.
'Nobody' is No Joke
Still, when word got out that the actor would be smashing faces as a suburban dad gone rogue in a film from the team behind 'John Wick', it raised some eyebrows. "That guy's an action star now?" The owners of those eyebrows would do well to remember the aphorism that begins with 'Fool me once'. In 'Nobody', Odenkirk brings the heat. Indeed, the star positively crackles with wit, rage, and physical intensity throughout the film's short-fused 92-minute runtime, right up to the explosive finale.
Related article: MUST WATCH – Hollywood Insider's CEO Pritan Ambroase's Love Letter to Black Lives Matter – VIDEO
Subscribe to Hollywood Insider's YouTube Channel, by clicking here. 
As one might expect from world-renowned stuntman-turned-filmmaker David Leitch, who produced and helped train Odenkirk, this is not an ironic 'You Don't Mess with the Zohan' sort of action movie. Director Ilya Naishuller, who helmed 2015's visceral POV action flick 'Hardcore Henry', knows how to execute madcap mayhem. Punches land and bones crunch. 
The plot's not a punchline either. Odenkirk plays Hutch Mansell, a former black-ops assassin who traded his license to kill for a license to Excel after realizing that no amount of putting holes in other people was going to fill the hole in himself. Now married with two kids, the thoroughly soul-sucked Hutch doles out his days filling spreadsheets at his father-in-law's manufacturing plant. His wife Becca (Connie Nielsen, who unfortunately spends too much of the movie locked in the basement once the action picks up) is supportive but distant.
There's a permanent wall of pillows down the middle of his marital bed, his teenage son's eyes roll reflexively when he speaks, and he just can't seem to remember to get the garbage to the curb in time for pickup. Only his young daughter seems to have a spark of respect for him. Just as Hutch begins to wonder "What's next?", a random home break-in puts the smell of blood in his nostrils and leads him back down the road to perforation.
Related article: The Power of Positivity: Ikorodu Bois + Chris Hemsworth + Russo Brothers + Sam Hargrave
Limited Time Offer – FREE Subscription to Hollywood Insider
Click here to read more on Hollywood Insider's vision, values and mission statement here – Media has the responsibility to better our world – Hollywood Insider fully focuses on substance and meaningful entertainment, against gossip and scandal, by combining entertainment, education, and philanthropy. 
From Somebody to 'Nobody'
If Odenkirk seems to be relishing this opportunity to shed his mild-mannered persona and deliver violent vengeance a bit too much, there might be something to that. After all, it's not every day that a middle-aged character actor decides to spend two years training at the same Hollywood martial arts studio as Charlize Theron and Keanu Reeves. A few years back, Odenkirk experienced a string of bad luck–he was the victim of two burglaries in LA and a robbery in Chicago. It shook him up, and so Odenkirk decided to transform himself from Liam Neeson pre-'Taken' to Liam Neeson post-'Taken' (while we're comparing Odenkirk to Neeson, don't let anyone tell you Neeson can't do comedy).
It's easy to see 'Nobody' as part-therapy, part-self defense training. The autobiographical element gives the film a deliciously wicked edge. After letting his home invaders go without throwing a punch, Hutch's inner monologue begs a random gang of ruffians on a city bus to make a mistake that will justify his desire to maul them and give him a shot at redemption. Naturally, they oblige.
'Nobody' is the brainchild of screenwriter Derek Kolstad, who also conceived of the John Wick Cinematic Universe. Fans of that series' intriguing worldbuilding and indulgent choreography will feel right at home with 'Nobody', which brings both in spades. Speaking of Spades, when Hutch wanders into a seedy tattoo parlor on the hunt for his quarry and offers a wad of cash for information, the man behind the counter warns him that to 'flash cheese' like that is asking for trouble.
Related article: Hollywood Insider's CEO Pritan Ambroase: "The Importance of Venice Film Festival as the Protector of Cinema"
Related article: The Masters of Cinema Archives: Hollywood Insider Pays Tribute to 'La Vie En Rose', Exclusive Interview with Director Olivier Dahan
Only a bystander in a 'Desert Storm Veteran' cap catches a glimpse of the tattoo on Hutch's wrist, and clocks its Special Forces symbolism. It's the 7 of Spades and the 2 of Diamonds–the worst hand in poker, especially if folding isn't an option. Its meaning is simple: if life deals you Hutch, you're out of luck. The guy gets up, thanks Hutch for his service, and leaves, locking the door about seven times behind him. Suddenly, the men become quite deferential.
Russian to Conclusions
'Nobody' differentiates itself from 'John Wick' by being a slightly sillier and less dour experience–the inciting incident isn't a dead dog but a stolen kitty cat bracelet. It's full of colorful characters, like 'The Barber' (Colin Salmon), an information broker who lets Hutch know that one of the goons he dispatched on the bus was the brother of Yulian, a well-connected Russian mobster (it's always the Russians). Thankfully, the Russians here are portrayed by actual Russians rather than Englishmen with practiced accents–between this film and 'The Courier', this appears to be an emerging trend.
Yulian (Aleksey Serebryakov) is charming enough for a sociopath, hammily singing karaoke one minute and slitting a man's throat with a shattered champagne flute the next. Yulian is in charge of the 'Obshak', a multi-million dollar mafia treasure horde that, in addition to mountains of cash, includes Vincent Van Gogh's 'Bedroom in Arles' (I had to Google to make sure the painting hadn't been stolen in real life). With all that loot at his fingertips, of course, Yulian has an endless army of nameless thugs to send into the merciless meat grinder that is the reactivated Hutch. 
Related article: Everything We Know About the Marvel Phase 4 – Disney+ & Return to Cinema | After 'WandaVision', What's Next?
Related article: 'Space Jam: A New Legacy': The Sequel Features NBA Royalty and Cinema Superstars
In between bullets, 'Nobody' does manage to sneak in some sly social commentary. There's a bit where Yulian's right hand Pavel (Araya Mengesha) gets insulted by other Russians for being Black before Yulian corrects them. The original robbers who break into Hutch's home turn out to be a Latinx couple with an infant child on a breathing machine. And when a hacker needs information about Hutch from the Pentagon, she extracts it from a Pentagon desk jockey by sending him a picture of himself bound and gagged by a dominatrix.
'Nobody' even slightly upends the disturbing weightlessness of death that's a trope in movies of this genre, with Hutch taking a moment to perform a grisly soft drink straw tracheotomy on a man whose windpipe he's just crushed in order to save his life. Even once the gloves come off and the ban on mortal injuries is lifted, Hutch occasionally takes a quiet moment to acknowledge the casualties of his carnage before the light leaves their eyes. It's a bit reminiscent of one of the best scenes in 'You Were Never Really Here', in which Joaquin Phoenix shares a bit of weary tenderness with a dying man on a kitchen floor. In 'Nobody', it turns into a running gag–Hutch keeps trying to share his own 'Baba Yaga' backstory, but his audiences keep expiring before he can finish.
Over the Hill-ing Spree
One of the minor improvements in verisimilitude between 'Nobody' and 'John Wick' is that Hutch is over the hill and out of practice, and it shows. He takes meaningful damage, and when it gets to be too much, he has to improvise. This leads to some thrillingly inventive sequences, like a Dodge Challenger car chase that gets interrupted by a bus casually going about its business, or a siege of a factory that's been outfitted like a deadlier version of the McAllister house from 'Home Alone'.
Related article: 'Space Jam: A New Legacy': The Sequel Features NBA Royalty and Cinema Superstars
Related article: 'Invincible' – Steven Yeun and a Star-Studded Voice Cast Shine in New Adult Superhero Series
Eventually, the fracas expands to pull in Hutch's nursing home-bound father David (Christopher Lloyd, stealing the show with bug-eyed glee as a more murderous version of 'Back to the Future' scientist Doc Brown) and his brother Harry (a one-liner dropping RZA). When the three get together, 'Nobody' gets really ludicrous and turns mowing men down with automatic weapons into a male bonding exercise (see also: this year's excellent 'Riders of Justice', starring Mads Mikkelsen).
'Nobody' Wants a Sequel
The question on many people's minds will be whether 'Nobody' and 'John Wick' will ever cross paths, and if you're expecting that question to be answered by this film, I have bad news: regrettably, there's no Nick Fury equivalent after the credits inviting Hutch Mansell into the 'Assault Rifle-Wielding Assassin Avengers'. Still, it could happen. Even without the crossover, though, 'Nobody' has the potential for plenty of sequels and spinoffs. 
I, for one, would love to see RZA and Christopher Lloyd on a #vanlife cross country murder escapade (maybe they can pick up Method Man?). Bob Odenkirk invested too much time at the gym (we might have to start calling him 'Bod Odenkirk') to only make one of these movies. Then again, maybe the actor has yet another career subversion up his sleeve. Who knows? As the saying goes, "Fool me once, shame on — shame on you. Fool me — you can't get fooled again."
'Nobody' is currently playing in theaters nationwide.
Cast: Bob Odenkirk, Aleksey Serebryakov, Connie Nielsen
Cinematography: Pawel Pogorzelski | Editors: Evan Schiff, William Yeh  
Director: Ilya Naishuller | Writer: Derek Kolstad
Producers: Braden Aftergood, David Leitch, Kelly McCormick, Marc Provissiero 
nobody, nobody, nobody, nobody, nobody, nobody, nobody, nobody, nobody, nobody, nobody, nobody, nobody, nobody, nobody, nobody, nobody, nobody, nobody, nobody, nobody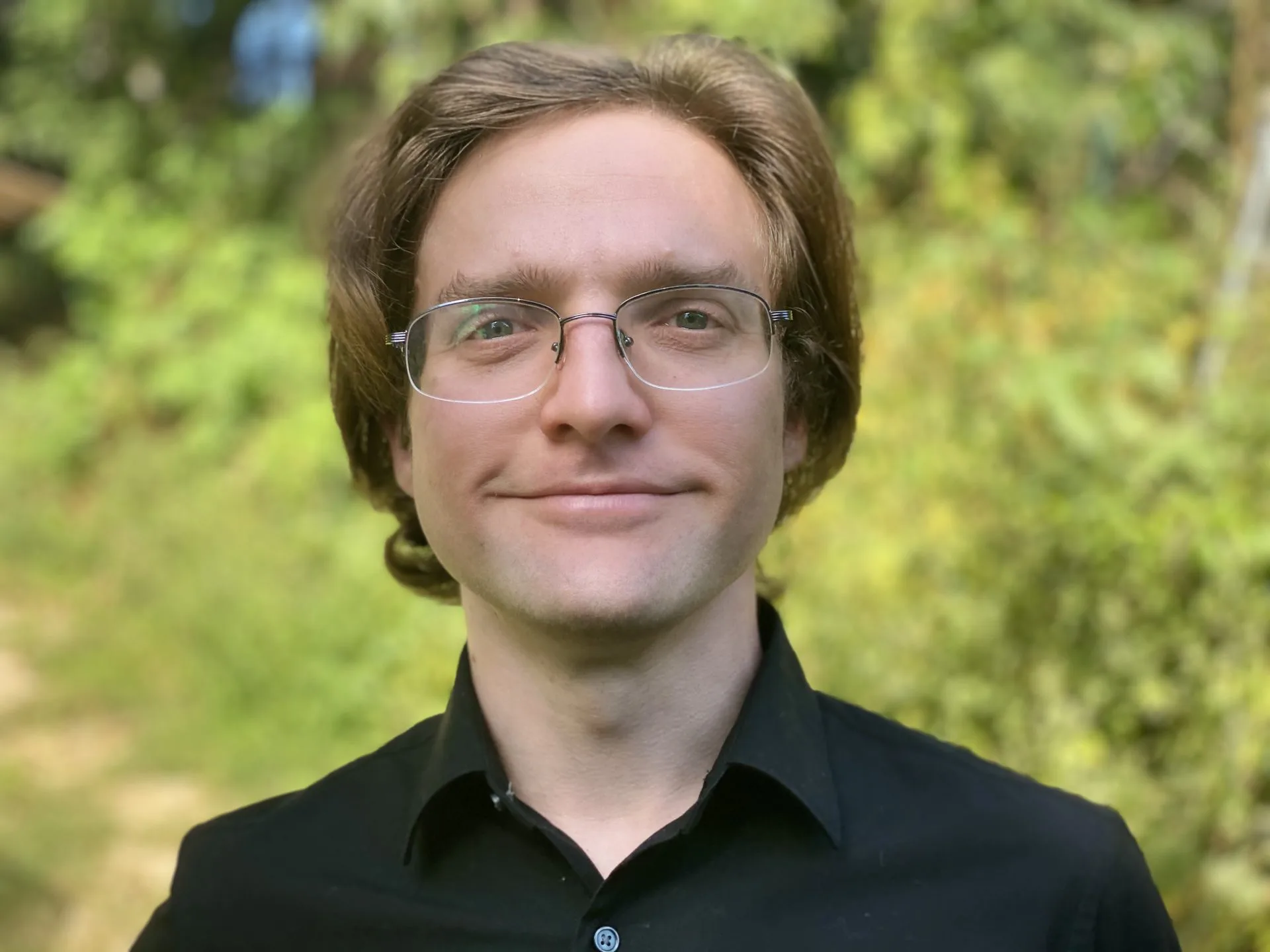 Trent
Kinnucan is a film and television critic, with over 5,000 film hours logged to date. He is devoted to maintaining an encyclopedic knowledge of cinema, with consideration for its history, its cultural impact, and its ability to create social change.
Trent
enjoys finding films that amplify voices otherwise unheard, and reveal images otherwise unseen.
Trent
's interest in media coverage as a way to inspire meaningful dialogue led him to
Hollywood Insider,
a media network that consistently prioritises journalism and content with a purpose.
Trent
also recognizes that media is meant to be enjoyed, which aligns with
Hollywood Insider's
penchant for tackling complex issues with levity and original insight.
Trent
hopes to share his love of film with others, and to help further expand the bandwidth of artists with something to say.