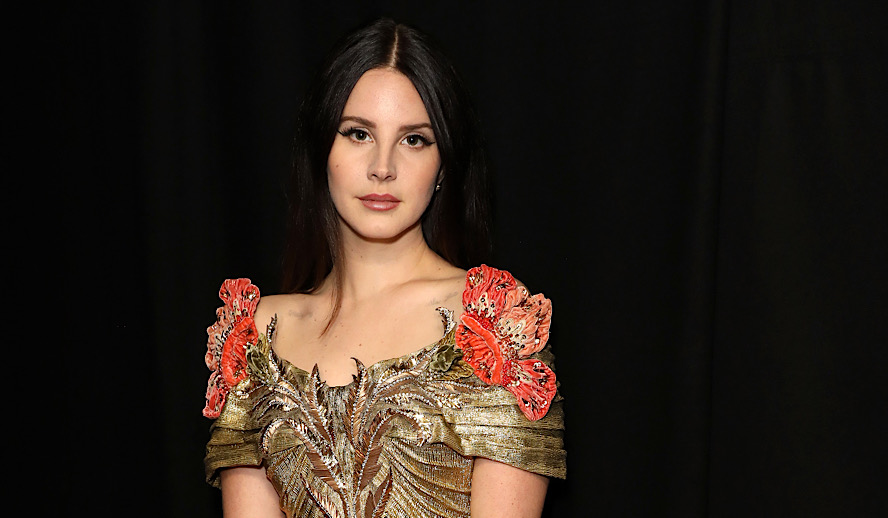 Video Version of this Article
Photo/Video: Lana Del Rey
Lana Del Rey, the romantic dreamy old Hollywood personality, has a voice unlike any other current female singer-songwriter, making her a diamond for the culture. For the world, her voice and music has brought passionate changes of realization in one's womanhood and life's journey. Her edgy relationship dynamics have concerned some but empower others by learning to express their differences. Unlike other celebrities, Lana Del Rey has kept her fame under the wraps as her mysterious aura has her existence in the streets and alleyways as a regular woman. Although once untouchable and barely seen or spoken about, the wondrous singer has recently opened a pandora box of cancellations all of which remain complicated. 
Related article: 'In the Heights' – Behind the Scenes and Full Commentary/Reactions from Cast & Crew
Related article: The Hollywood Insider's CEO Pritan Ambroase: "The Importance of Venice Film Festival as the Protector of Cinema"
Elizabeth Grant's Transformation Into The Mysterious Singer, Lana Del Rey
Before taking on the stage name of Lana Del Rey, the mysterious singer performed under Lizzy Grant, an abbreviation of her birth name Elizabeth Woolridge Grant. Born into a wealthy family, Elizabeth attended boarding school in Lake Placid, New York, after she had been caught drinking at her Catholic school. Sober, for the meantime, Elizabeth found herself venturing to New York City at the age of eighteen, where her passion for creating music began as her uncle taught her to play the guitar. From the start, Elizabeth used names as her escape into different personas as she usually conceived a different one with each open mic night at Brooklyn's underground clubs. 
In 2006, she recorded her first album 'Sirens' under the name "May Jailer," but was unreleased until it was leaked on YouTube in 2012. In 2010, Lizzy Grant released her first album 'Lana Del Ray A.K.A. Lizzy Grant' but the acceptance of her lyrics and unsurfaced fandom was nothing but a fluke. With the failure that was her stage name "Lizzy Grant," her new management changed her persona to Lana Del Rey, which would become her ultimate price of success. In an interview with Repeat Fanzine, Lana further explained that the choice of name was chosen by management as opposed to the general public's opinion that it had been her choice. "Lana Del Rey came from a series of managers and lawyers over the last five years who wanted a name that they thought better fit the sound of my music.
My music was always kind of cinematic, so they wanted a name that reflected the glamour of the sound." In fact, most of the existence of the Lizzy Grant singer was erased and forgotten from the internet, which has people considering this new persona was all planned and bought out by her millionaire father. Even with the vast deletion, there are small glances of the once Lizzy Grant, for example, this video from 2009 showing the blonde star performing at The Variety Box in New York.
Watching the footage back, it's like the Lana Del Rey we know is there, but instead, it's Lizzy Grant, a young woman who is in the first stages of discovering who she is. Watching as she falls into her own skin, finding her way in front of faces whose ears listen and eyes watch on, honestly makes you better understand the reasoning of the same young Lizzy's mistakes under the name Lana Del Rey. Even though, at the time, Lizzy's one and only album fell through enough to nearly erase the existence of that once stage character, it's astounding to see that after the success as Lana Del Rey, fans as I am, are now envying the underground tone of Lizzy Grant. 
Related article: MUST WATCH – The Hollywood Insider's CEO Pritan Ambroase's Love Letter to Black Lives Matter – VIDEO
Subscribe to The Hollywood Insider's YouTube Channel, by clicking here.
With Lana's recent problematic tendencies aside (will address later in the article), many people found an issue with her name change and found that it was a calculated move for record sales and fame. Hate to break it to you, but the majority of celebrities do not go by their birth name but rather opt for a short, punk name that management knew would sell. For example, Rihanna's birth name is Robyn Rihanna Fenty, Lorde's birth name is Ella Marija Lani Yelich-O'Connor, and Frank Ocean's birth name is Christopher Edwin Breaux. While I saw Lizzy Grant as a strong stage name in itself, there is also the argument of personal reinvention especially coming from a young woman who is discovering herself, and yet, Lana seems to hold onto saying that becoming Lana Del Rey did not change the former Lizzy Grant.
In an interview with The Quietus, Lana Del Rey spoke about the opinions of the difference between the two lives she lives, "Lana and Lizzy are the same person — I wish I could escape into some alter ego, just so I could feel more comfortable on stage, but I feel the same as Lana as I do Lizzy." As for the claim of her father's aid, from wealth to fame, those who are born into it most likely do not have to work as hard as someone who comes from nothing. This is common sense, and while, of course, they are still humans who are under immense pressure and work hard themselves, there is no comparison between born-fame/wealth and mister nobody becoming somebody.  
A decade ago, in 2011, the former Lizzy Grant formally and culturally became the Lana Del Rey with the release of her home-produced old-school Hollywood music video for her first single "Video Games." Edited by Lana herself, from the get-go, her aesthetic was strongly presented with the grainy texture, old cartoons, and romantic aura. From the webcam to Super 8 Americana matched with femininity, she indeed became, as she described herself, a "gangster Nancy Sinatra." With her soaring vocals and melodies, Lana matches being provocative while styled similar to 1960s fashion and speaking of old money and even older men (Ok, maybe not that old). 

Related article: Why Queen Elizabeth II Is One Of The Greatest Monarchs | Her Majesty Queen Elizabeth II of United Queendom of Great Britain & Northern Ireland (Video Insight)
Limited Time Offer – FREE Subscription to The Hollywood Insider
Click here to read more on The Hollywood Insider's vision, values and mission statement here – Media has the responsibility to better our world – The Hollywood Insider fully focuses on substance and meaningful entertainment, against gossip and scandal, by combining entertainment, education, and philanthropy.
Lana Del Rey's Beautifully Isolating Discography
While Lana Del Rey is not your occasional Soundcloud underdog, fans still view the singer as an underdog amongst the top dogs as her style and personal discovery has dark undertones. From showbiz glamour, male gaze to tragic Americana, Lana Del Rey's music is adored and heavily critiqued by its sexual and claimed glamourization of abusive relationships. But, only days before the release of Lana's first album 'Born to Die,' she underwent her biggest media embarrassment after she performed in 2012 on Saturday Night Live. Practically unknown at the time, with no official album released under the stage name Lana Del Rey, she snagged the opportunity to perform her singles on the widely popular and comedic SNL.
Her infamous performance of 'Video Games' and 'Blue Jeans' showed her inexperience as a live performer and her nerves when standing in front of the world. Dressed in a stunning cream lace dress, Lana failed to perform her notes that morphed from high melodies to deep hypnotizing vocals. Before becoming the official Lana Del Rey with her debut album, her new name was now famous for all of the wrong reasons as the world bashed her indescribably. The hate got so bad that SNL made a skit featuring Kristen Wiig portraying Lana Del Rey dressed in the same lace dress as she both made humor of the performance but also supported Lana for multiple things such as her name change and being claimed as "worst performer on SNL."
Related article: The Hollywood Insider's CEO Pritan Ambroase: "The Importance of Venice Film Festival as the Protector of Cinema"
Related article: The Masters of Cinema Archives: The Hollywood Insider Pays Tribute to 'La Vie En Rose', Exclusive Interview with Director Olivier Dahan
Related article: – Want GUARANTEED SUCCESS? Remove these ten words from your vocabulary| Transform your life INSTANTLY
With the SNL performance glooming over her, she released her debut album 'Born to Die,' which miraculously became the fifth-highest selling album of 2012 worldwide. Speaking for myself, while I have favorite songs throughout her discography, this album as a whole is my absolute favorite as the lyrics bring me back to discovering the woman I am today. Lana appeals to so many women who are critiqued for being sexual, dangerous, wild, and she allows us to feel ourselves without feeling like the only reason for our attractiveness is for men. Like no, we are pretty for ourselves, and yet, I do understand that many of her lyrics do hint towards the desperation for men, but as opposed to critics, most fans aren't analyzing her every word but rather as an entity.
Because if Lana Del Rey is this person who glamourizes abuse and hate towards women, why are her albums/tours selling out, and her fan base continuing their complicated relationship with her? Within the past few years, Lana has been working on ditching her so-called toxic tendencies and has even stopped singing/using her lyric in the song "Ultraviolence," where she says, "He hit me, and it felt like a kiss." Lana's old Hollywood music and talent are undoubtedly unmatched as her tone and melodies can touch even the oldest of souls. 
In her career, Lana has had six Grammy Award nominations, and apart from her albums, she has singles such as "Young And Beautiful" for 2013's 'The Great Gatsby,' "Big Eyes" for 2014's 'Big Eyes,' "Once Upon a Dream" for 2014's 'Maleficent,' and "Season of the Witch" for 2019's 'Scary Stories to Tell in the Dark.' Lana Del Rey does not stop there with singing and songwriting as her passion for art has reached poetry and storytelling with her 2013 short film "based on the Biblical story of sin and redemption" called 'Tropico.' Then in 2020, she released her debut poetry book with a spoken word edition, 'Violet Bent Backwards Over the Grass.' 
Related article: Must-Watch: The Complete Analysis of the Horrifically Cruel Conservatorship Torturing Britney Spears | #freebritney
Related article: #FREEBRITNEY Movement to Save Britney Spears: Everything We Know
Track List:
"Kill Kill"

"Queen of the Gas Station"

"Oh Say Can You See"

"Gramma (Blue Ribbon Sparkler Trailer Heaven)"

"For K, Pt. 2"

"Jump"

Mermaid Motel"

"Raise Me Up (Mississippi South)"

"Pawn Shop Blues"

"Brite Lites"

Put Me in a Movie"

"Smarty"

"Yayo"
Track List:
"Born to Die"

"Off to the Races"

"Blue Jeans"

"Video Games"

"Diet Mountain Dew"

"National Anthem"

"Dark Paradise"

"Radio"

"Carmen"

"Million Dollar Man"

"Summertime Sadness"

"This Is What Makes Us Girls" 
Related article: MTV Celebrates Its 40th Anniversary: The Channel that Shaped USA and the World & Music Itself
Related article: Finneas: More than Just Billie Eilish's Sibling — All About the Expert Songwriter and Music Producer
Track List:
"Born to Die"

"Off to the Races"

"Blue Jeans"

"Video Games"

"Diet Mountain Dew"

"National Anthem"

"Dark Paradise"

"Radio"

"Carmen"

"Million Dollar Man"

"Summertime Sadness"

"This Is What Makes Us Girls" 

"Without You"

"Lolita"

"Lucky Ones"

"Ride"

"American"

"Cola"

"Body Electric"

"Blue Velvet"

"Gods & Monsters"

"Yayo"

"Bel Air"
Track List:
"Cruel World"

"Ultraviolence"

"Shades of Cool"

"Brooklyn Baby"

"West Coast"

"Sad Girl"

"Pretty When You Cry"

"Money Power Glory"

"Fucked My Way Up to the Top"

"Old Money"

"The Other Woman"
Related article: Prince: Nine Most Interesting Fun Facts About The Musical Icon
Related article: The Most Cinematic Music Videos of the Last Decade | From Pet Shop Boys, Jamie XX, Jay-Z and More
Track List:
"Honeymoon"

"Music to Watch Boys To"

"Terrence Loves You"

"Gods Know I Tried"

"High by the Beach"

"Freak"

"Art Deco"

"Burnt Norton (Interlude)"

"Religion"

"Salvatore"

"The Blackest Day"

"24"

"Swan Song"

"Don't Let Me Be Misunderstood"
Track List:
"Love"

"Lust for Life" Ft. The Weeknd

"13 Beaches"

"Cherry"

"White Mustang"

"Summer Bummer" Ft. ASAP Rocky

"Groupie Love" Ft. ASAP Rocky

"In My Feelings"

"Coachella – Woodstock in My Mind"

"God Bless America – and All the Beautiful Women in It"

"When the World War at War We Kept Dancing"

"Beautiful People Beautiful Problems" Ft. Stevie Nicks 

"Tomorrow Never Came" Ft. Sean Ono Lennon

"Heroin"

"Change"

"Get Free" 
Related article: A Few of The Most Underrated Musical Artists of Our Generation – Willow Smith, Teyana Taylor & More
Related article: How These Men In The Music Industry Are Redefining Masculinity | Lil Nas X, Harry Styles, Kid Cudi & More
Track List: 
"Norman Fucking Rockwell"

"Mariners Apartment Complex"

"Venice Bitch"

"Fuck It I Love You"

"Doin' Time"

"Love Song"

"Cinnamon Girl"

"How to Disappear"

"California"

"The Next Best American Record"

"The Greatest"

"Bartender"

"Happiness Is a Butterfly"

"Hope Is a Dangerous Thing for a Woman like Me to Have – but I Have It" 
Track List: 
"White Dress"

"Chemtrails over the Country Club"

"Tulsa Jesus Freak"

"Let Me Love You Like a Woman"

"Wild at Heart"

"Dark but Just a Game"

"Not All Who Wander Are Lost"

"Yosemite"

"Breaking Up Slowly" Ft. Nikki Lane

"Dance Till We Die"

"For Free" Ft. Zella Day and Weyes Blood 
Related article: 32 Facts About Julie Andrews: The Musical Icon and Living Legend – The Epitome of Elegance
Related article: The Rise of Indie Music and DIY – Do You Even Need a Record Label Anymore?
Holding Lana Del Rey And Other Celebrities Accountable
Let's be honest, 2020 was a horrible year for celebrities who tried to bond with us "regular folk" in attempting to relate to us with how difficult it was to stay indoors and separate from people. But while they were staying in hotel-sized mansions, with chefs and kitchens that could feed an army, pools, and expensive cars, the relatability was tone-deaf. With the loss of jobs, hunger, lack of COVID testing, lack of funds, we "regular folk" were barely able to keep our heads above water as getting therapy for our 360 life change wasn't readily available as opposed to a celebrity who could obtain one at the drop of a hat.
More lately, Lana has an eye out for controversy and cannot seem to keep herself away. During the pandemic, she found herself speaking on things that earned more than enough criticism, commentary and education. Always hold your icons accountable, and with her large audience and anyone with a platform, yes, they need to be mindful of what they say and do. At the same time, we as fans have to understand that these are people who are learning to correct themselves in the public eye and making terribly embarrassing mistakes along the way.
Knowing that anything you do, create, or say will be evaluated, critiqued, and analyzed down to the littlest of details is incredibly intimidating, and any good-minded star will at one time or another make a mistake. Think of it like this; if you are a celebrity and chose pink as the color of your socks on the red carpet, some publicists might think you're attacking 'Legally Blonde' when in reality, it was laundry day. But now, your face is headlined alongside Elle Woods all over the news because you forgot to do a load of laundry the night before. 
Related article: Actors Who Sing: Wait, They Can Sing? 7 Actors You Didn't Know Made Music
Related article: The Future of the Music Industry Revealed in 'Billie Eilish: The World's A Little Blurry'
Lana Del Rey has a complicated relationship with fame, which complicates our relationship with her; however, with all of her problematic tendencies, she has this imperfect complex that has never fully reached a devastating cancellation. She is outspoken, while more than not, saying things most take issue with and in return not giving many apologies or acts of understanding with intents of changing or educating. Once mysterious as her appearance at red carpet events, performances, and others were down to the bare minimum, Lana has begun to be less remote and rather posts like an old mother. She's let her guard down recently, and it's honestly started to leave a bad taste in everyone's mouths, even her die-hard fans who want nothing but to adore her but know that as good people, we have to hold her accountable.
When once everyone was on her for the changed stage name, the world is now upset by Lana's actions of cultural appropriation, racism, harmful feminist views, and proper pandemic masks and care. In 2012 for her "Ride" music video, Lana wore a Native American headdress, and in her short film, 'Tropico,' she played a Chola stripper. For change, Lana has made a positive critique on her life in that she regularly donates to Native American charities as shown in the following Instagram post eight years later. In 2020, Lana posted a typewriter image targeting the opinions that had been following her for years but while trying to make her point, she brought other women down with her. At the same time, she mainly targeted women of color which resulted in people believing she had racist intentions. 
Lana Del Rey's Instagram Post: "Question for the culture: Now that Doja Cat, Ariana [Grande], Camila [Cabello], Cardi B, Kehlani, Nicki Minaj, and Beyoncé have had number ones with songs about being sexy, wearing no clothes, fucking, cheating, etc. — can I please go back to singing about being embodied, feeling beautiful by being in love even if the relationship is not perfect, or dancing for money — or whatever I want — without being crucified or saying that I'm glamorizing abuse? I'm fed up with female writers and alt singers saying that I glamorize abuse when in reality, I'm just a glamorous person singing about the realities of what we are all now seeing are very prevalent emotionally abusive relationships all over the world. With all of the topics women are finally allowed to explore, I just want to say over the last ten years; I think it's pathetic that my minor lyrical exploration detailing my sometimes submissive or passive roles in my relationships has often made people say I've set women back hundreds of years.

Let this be clear, I'm not a feminist — but there has to be a place in feminism for women who look and act like me — the kind of woman who says no, but men hear yes — the kind of women who are slated mercilessly for being their authentic, delicate selves. The kind of women who get their own stories and voices taken away from them by stronger women or by men who hate women. I've been honest and optimistic about the challenging relationships I've had. News Flash! That's just how it is for many women. And that was sadly my experience up until the point that those years of bullshit reviews up until recently, and I've learned a lot from them, but I also feel it really paved the way for other women to stop putting on a happy face and to just be able to say whatever the hell they wanted to in their music.

Unlike my experience, where if I even expressed a note of sadness in my first two records, I was deemed literally hysterical as though it was literally the 1920s. Anyways none of this has anything to do about such, but I'll be detailing some of my feelings in my next two books of poetry (mostly the second one) with Simon and Schuster. Yes, I'm still making personal reparations with the proceeds of the books to my choice of Native American foundations, which I'm very happy about. And I'm sure there will be tinges of what I've been pondering in my new album that comes out September 5th. Thanks for reading. Happy quarantining." 
Immediately, fans wanted her to delete the post but she has still yet to do that and instead of deleting it or logging off, she rebutted. Lana denied accusations of racism and continues to say that her comments were misinterpreted. In the same year, during the high rise of the virus, Lana had a book signing event where she wore a mesh diamond mask which put herself and others at risk. She later claimed that there was a layer of plastic underneath but from looking at images, it's hard to tell how protective something such as that would be in a room full of people. From Twitter beef with Azealia Banks to insinuating that Donald Trump was not to blame for the riot at the Capitol, Lana Del Rey is becoming majorly tone-deaf without opening up for discussion. She is no longer a small-town indie girl but has turned defensive, misguided, and impulsive. 
No Such Thing As A Perfect Person
Lana Del Rey is beautifully and horrifically playing the role of a famous singer but with all that she is continuously doing wrong, there is something uncancellable about her. There is a common discussion of whether she is misguided or misunderstood considering everyone does not know how to feel about her actions. When her Instagram post hints towards racist views, she is then seen at a Black Lives Matter protest and has worked alongside with the likes of multiple Black artists. For me and most of the world, the relationship is set to "it's complicated" because of both her correctness and tone-deafness. Her romanization of traumatic lifestyles, which is one of her biggest critiques, honestly is her way of going about relationships and to criticize that, well, I can see where she's upset about it. And yet, I can also see that as someone with such a large fan base, her way, while not sometimes healthy, can and could be influencing young women.  
Related article: From Bob Dylan to Beyoncé, These Are The Most Memorable Music Documentaries
Related article: An Analysis: 'Evermore' Incites A Deep Dive Into the Historic and Cinematic History of Taylor Swift Music Videos
There is also the side of the discussion in which people should learn to respect one's kinks whether that be submission and Lana's choices most definitely aren't trying to set women back by hundreds of years. Like, come on, men are doing that all by themselves with the continuation of harm towards women to the point we cannot walk on the street by ourselves during the daytime. So, Lana's few words in a song about her choices in her relationships aren't targeting harm towards women to do the same as she chooses. At this point, as fans, we must continue to hold Lana Del Rey accountable for her defensive actions and ill messages that hurt groups of individuals but more so her lack of opening the line of communication.
When it came to Black women feeling bad about her choice of using Black female artists to make her point, Lana was not in the right to belittle their feelings. Is Lana Del Rey racist? As a White woman, my opinion is nothing but rather the Black community are the ones who are allowed to make the call and to share their feelings from the result of her actions. Undoubtedly, Lana Del Rey is a worldwide wonder, trendsetter, and a mysterious, dreamy woman who still has years of success in the future but if she continues to lack the opportunity to educate herself then one day her actions might lead her to a real cancellation.
By Isabella Brownlee
Click here to read The Hollywood Insider's CEO Pritan Ambroase's love letter to Black Lives Matter, in which he tackles more than just police reform, press freedom and more – click here.
An excerpt from the love letter: The Hollywood Insider's CEO/editor-in-chief Pritan Ambroase affirms, "The Hollywood Insider fully supports the much-needed Black Lives Matter movement. We are actively, physically and digitally a part of this global movement. We will continue reporting on this major issue of police brutality and legal murders of Black people to hold the system accountable. We will continue reporting on this major issue with kindness and respect to all Black people, as each and every one of them are seen and heard.
Just a reminder, that the Black Lives Matter movement is about more than just police brutality and extends into banking, housing, education, medical, infrastructure, etc. We have the space and time for all your stories. We believe in peaceful/non-violent protests and I would like to request the rest of media to focus on 95% of the protests that are peaceful and working effectively with positive changes happening daily. Media has a responsibility to better the world and The Hollywood Insider will continue to do so."
Ways to support Black Lives Matter Movement to end systemic racism
More Interesting Stories From The Hollywood Insider
– Want GUARANTEED SUCCESS? Remove these ten words from your vocabulary| Transform your life INSTANTLY
– Compilation: All James Bond 007 Opening Sequences From 1962 Sean Connery to Daniel Craig
– Do you know the hidden messages in 'Call Me By Your Name'? Find out behind the scenes facts in the full commentary and In-depth analysis of the cinematic masterpiece
– A Tribute To The Academy Awards: All Best Actor/Actress Speeches From The Beginning Of Oscars 1929-2019 | From Rami Malek, Leonardo DiCaprio To Denzel Washington, Halle Berry & Beyond | From Olivia Colman, Meryl Streep To Bette Davis & Beyond
– In the 32nd Year Of His Career, Keanu Reeves' Face Continues To Reign After Launching Movies Earning Over $4.3 Billion In Total – "John Wick", "Toy Story 4", "Matrix", And Many More
lana del rey, lana del rey, lana del rey, lana del rey, lana del rey, lana del rey, lana del rey, lana del rey, lana del rey, lana del rey, lana del rey, lana del rey, lana del rey, lana del rey, lana del rey, lana del rey, lana del rey, lana del rey, lana del rey, lana del rey, lana del rey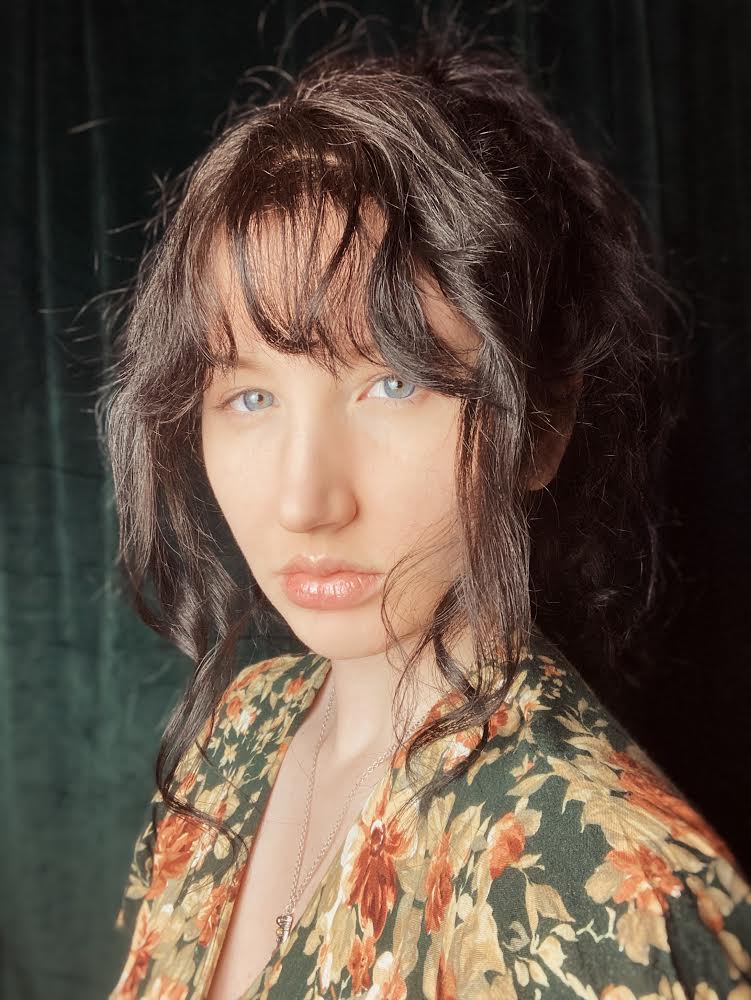 Isabella Brownlee is an experienced writer, video editor and filmmaker. She is currently a writer for Hollywood Insider, focusing on detailed and thought-provoking film reviews and articles discussing truth and impact in the film industry. Driven by self-awareness and unique perspectives, she takes utmost pride in providing others with emotionally impacted knowledge about the film industry. As a writer, her main goal is to connect with the audience and those who find themselves in the back of the bleachers unknown to anyone but beautifully aware of the world. In addition to her primary job functions, Isabella creates and edits videos/films personally and professionally. Aligning with Hollywood Insider's mission of sharing impactful and influential content, Isabella hopes to enrich her readers with positivity and truth.