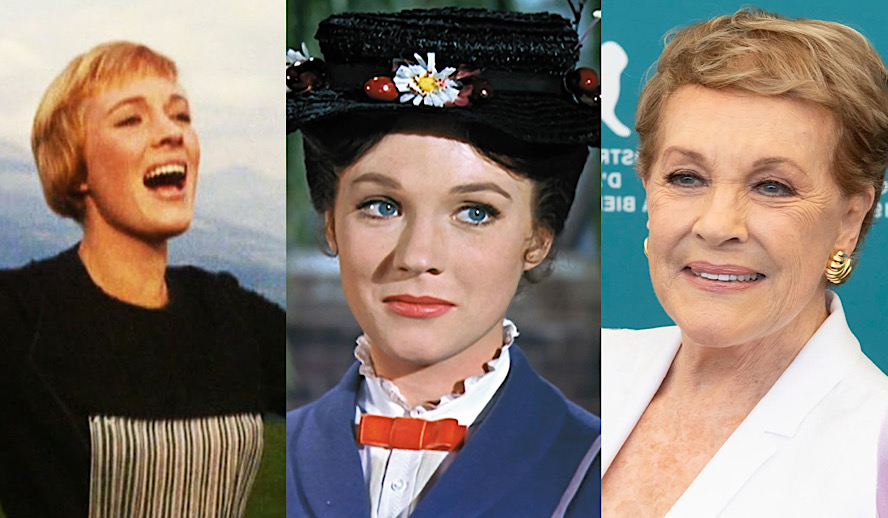 Video Version of this Article
Photo/Video: Julie Andrews/Hollywood Insider YouTube Channel
Let's go singing on the hillside because singing indoors is so overrated. Julie Andrews has made a career for herself with her mean set of pipes and even meaner acting abilities. We all came to love her when she starred as nun turned nanny turned mother Maria Von Trapp in 'The Sound of Music', and even more so when she played a braggart of a woman in 'Mary Poppins'. You're practically perfect in every way Mary Poppins? Let's see you play starting lineman in a football game and then we'll talk. She has done it all.
Related article: FACT-CHECKED Series: Rock Hudson & 32 Facts on Gay Hollywood Leading Man
Related article: Oscars 2021 Winners: The 93rd Show With Record-Breaking Historic Successes, Shocks and Surprises
Today we honor her legacy with 32 facts about the iconic Julie Andrew: 
 #1- She only discovered who her real dad was at age 14.
Unfortunately, Andrews had a rather soap opera-esque start in life. She found out at age 14 that she was conceived in an affair between her mother and a family friend.
 #2- Her last name at birth wasn't Andrews.
She was born Julia Elizabeth Wells. She got the name Andrews when her mother divorced her father and remarried a man named Ted Andrews.
 #3-  She grew up with an alcoholic stepfather.
Ted Andrews was a violent alcoholic. Young Julie didn't want to call Ted Andrews "dad" but her mother insisted on it. 
 #4- Her biological father Ted Wells was a war hero.
Ted Wells, the man who raised Andrews at the beginning of her life, rescued and evacuated children during the Blitz in WWII.
#5- Julie Andrews Had A Musical Mentor.
I have to give a shout-out to concert Soprano Madame Lilian Stiles-Allen, without whom we probably wouldn't have the Julie Andrews we know today. Andrews considered Stiles-Allen a third mother, her birth-mother and step-mother being the other two. Stiles-Allen was instrumental in Andrews' musical training.
Related article: MUST WATCH – Hollywood Insider's CEO Pritan Ambroase's Love Letter to Black Lives Matter – VIDEO
Subscribe to Hollywood Insider's YouTube Channel, by clicking here.
 #6- Stiles-Allen wrote a whole book about Andrews.
Forget about a shout-out, Stiles-Allen wrote a memoir about Andrews aptly named "Julie Andrews- My Star Pupil." In the book, Stiles-Allen mentions Andrews' amazing vocal range and sense of pitch.
#7- Her first film role was at the tender age of fifteen.
Long before she took on her two famous roles as nannies that ought to be featured on the cover of Nannies Digest, a 15-year-old Andrews got to show off her pipes for the first time. She played Princess Zella in 'The Singing Princess.'
 #8- She has a rose named after her.
The Julie Andrews hybrid tea rose is known for its enchanting aroma and beauty.
 #9- It's technically Dame Julie Andrews.
The Queen obviously does not hold a grudge over Andrews surely being able to walk elegance circles around her. If she did, she would not have officially named Julie Andrews a Dame right at the turn of the millennium on New Years' Eve 1999.
 #10- Julie Andrews played the lead role in 'My Fair Lady' on Broadway.
Before Andrews was known for her regality, she was cast as perhaps one of the least regal women in Broadway history, Eliza Doolittle.
Related article: Why Queen Elizabeth II Is One Of The Greatest Monarchs | Her Majesty Queen Elizabeth II of United Queendom of Great Britain & Northern Ireland (Video Insight)
Click here to read more on Hollywood Insider's vision, values and mission statement here – Media has the responsibility to better our world – Hollywood Insider fully focuses on substance and meaningful entertainment, against gossip and scandal, by combining entertainment, education, and philanthropy.
 #11- But she lost the role in the movie version of 'My Fair Lady' to Audrey Hepburn.
'Tis a tale of two musical movies. Both came out in 1964. One was a musical inspired by Shakespeare's 'The Taming of the Shrew' which starred Audrey Hepburn. The other was a Disney classic which showed the world Disney is just as good at live-action as it is at animation. Do not fret that Andrews lost the role of Eliza Doolittle because if she hadn't, she wouldn't have been able to land her role in 'Mary Poppins.'
 #12- She won her first Oscar for playing Mary Poppins.
She would be nominated again just a year later for her role as Maria in 'The Sound of Music.' 
#13- Walt Disney cast her in Mary Poppins after seeing her perform in 'Camelot' on Broadway.
It seems reasonable to make the assumption that a woman who dazzled crowds as Queen Guenivere would be a great fit in the role of Mary Poppins.
 #14- Her favorite song in 'Mary Poppins' has always been 'Stay Awake.'
Walt Disney was considering cutting 'Stay Awake' from the movie but Andrews wrote a letter to P.L. Travers, the author of the book the movie is based on, begging her to convince Disney to let the song stay in. And so 'Stay Awake' remains the ultimate example of musical reverse psychology in a Disney movie. 
#15- Animatronic robins can't whistle.
Julie Andrews provided the whistle made by the animatronic robin in 'A Spoonful of Sugar'.
Related article: Hollywood Insider's CEO Pritan Ambroase: "The Importance of Venice Film Festival as the Protector of Cinema"
Related article: The Masters of Cinema Archives: Hollywood Insider Pays Tribute to 'La Vie En Rose', Exclusive Interview with Director Olivier Dahan
#16- She has a sense of humor.
Sometime in the sixties, Andrews was amused by a bumper sticker that read "Mary Poppins is a junkie." A valid theory given that I can't think of anyone else who dances with penguins on the regular, but I think we'd all prefer not to think about it.
#17- She sang 'Supercalifragilisticexpialidocious' to the kids in the cast of 'Sound of Music' to keep them entertained.
'Mary Poppins' had not yet been released when they were filming 'Sound of Music' so the kids were hearing the song for the first time.
#18- Even legends can sometimes be klutzes.
During the song 'I Have Confidence' while Maria is running to the Von Trapp house, she trips. It wasn't because it was in the script; even the most regal of soon-to-be Dames are sometimes klutzes.
 #19- She learned how to play guitar for her role as Maria Von Trapp
Andrews spent weeks fine-tuning her guitar playing skills so when she played guitar as Maria, it would look realistic.
He didn't like the movie in general, referring to it on set as "S&M." Not the world's most clever nickname. He especially hated sharing scenes with Andrews, an experience he described as, "being hit over the head with a big Valentine's Day card."
Related article: A Tribute To The Academy Awards: All Best Actor/Actress Speeches From The Beginning Of Oscars 1929-2019 | From Rami Malek, Leonardo DiCaprio To Marlon Brando & Beyond | From Olivia Colman, Meryl Streep To Bette Davis & Beyond
Related article: Want GUARANTEED SUCCESS? Remove these ten words from your vocabulary| Transform your life INSTANTLY
#21- She makes bank for the studios she's hired by.
'Mary Poppins' and 'Sound of Music' were each the highest-grossing film for their respective studios. In other words, 'Mary Poppins' was the 'Frozen' of its time.
 #22- Her musical range is as expansive as that of rock legend Freddie Mercury.
For years, scientists have been debating how Freddie Mercury's vocal chords allowed for such a wide vocal range. Really, they should just put Julie Andrews into an MRI scanner because her range is just as impressive. While Mercury famously could sing four octaves in a baritone range, Andrews can do the same with her soprano pipes.
 #23- Her pen name is Julie Edwards.
This is to commemorate her late husband Blake Edwards.
 #24- She has perfect pitch.
Perhaps one of the more obvious statements on this list but it has to be said.
 #25- NOOOOOOOOO!!!
Andrews had surgery on her throat in 1998. After that, her husband reported that she might never sing again. Fortunately, she recovered, but the surgeon operating on her was sued for malpractice because her voice was never truly the same again.
Related article: 'Rita Moreno: Just a Girl Who Decided to Go For It' – The Hollywood Legend is Electric in Her New Documentary
Related article: 'What Would Sophia Loren Do?' is a Short but Sweet Story of Celebrity Fandom and Representation
 #26- She's the stepmother of a crew member on the USS Enterprise.
In November 1969, Andrews married Blake Edwards and welcomed his two kids into her family. Jennifer Edwards, one of Blake's kids, would later go on to star in 'Star Trek: The Next Generation.'
 #27- The BBC gets it.
She was voted onto a list of Greatest Britons Ever as taken by a BBC poll.
 #28- If you're early Gen Z, you're probably a fan without even realizing it.
If you're like me and consider yourself a should-be-millenial because you were born at the tail end of the 20th century ('97-'99), Andrews might have starred in a good amount of your favorite childhood movies. Most notably, she played the Queen in both 'The Princess Diaries' and the last 3 'Shrek' movies. Her regality kind of lends itself to playing Queens.
 #29- She turned down a Tony nomination.
Andrews was offered a Tony nomination for playing Victoria Grant in the Broadway adaptation of 'Victor/Victoria.' 
#30- She owns a chalet.
Is there anything classier than owning a chalet? It is located in Gstaad, Switzerland. Given how nice a person she seems, it's unsurprising that she pays for Gstaad's Christmas lights every year.
Related article: Five Iconic Golden-Age MGM Musicals Everyone Should Watch, Ranked
Related article: Remembering Sean Connery: A Tribute to a Legend Who Launched the James Bond Franchise
#31- Everyone loves her.
Is there anything not to love about Julie Andrews? When she came on stage to present a short film at the 75th Annual Academy Awards, she received a standing ovation from everyone in the crowd.
#32- She's aging gracefully.
Hate to make everyone feel old, but 'The Sound of Music' was from 1965 and 'Mary Poppins' was from a year before that. Julie Andrews was born in 1935 and is 85 years old now, if my high school arithmetic skills aren't failing me. It's hard to tell because she's still so graceful on stage and screen. 
An excerpt from the love letter: Hollywood Insider's CEO/editor-in-chief Pritan Ambroase affirms, "Hollywood Insider fully supports the much-needed Black Lives Matter movement. We are actively, physically and digitally a part of this global movement. We will continue reporting on this major issue of police brutality and legal murders of Black people to hold the system accountable. We will continue reporting on this major issue with kindness and respect to all Black people, as each and every one of them are seen and heard. Just a reminder, that the Black Lives Matter movement is about more than just police brutality and extends into banking, housing, education, medical, infrastructure, etc. We have the space and time for all your stories. We believe in peaceful/non-violent protests and I would like to request the rest of media to focus on 95% of the protests that are peaceful and working effectively with positive changes happening daily. Media has a responsibility to better the world and Hollywood Insider will continue to do so."
– Do you know the hidden messages in 'Call Me By Your Name'? Find out behind the scenes facts in the full commentary and In-depth analysis of the cinematic masterpiece
– A Tribute To The Academy Awards: All Best Actor/Actress Speeches From The Beginning Of Oscars 1929-2019 | From Rami Malek, Leonardo DiCaprio To Denzel Washington, Halle Berry & Beyond | From Olivia Colman, Meryl Streep To Bette Davis & Beyond
– In the 32nd Year Of His Career, Keanu Reeves' Face Continues To Reign After Launching Movies Earning Over $4.3 Billion In Total – "John Wick", "Toy Story 4", "Matrix", And Many More
julie andrews, julie andrews, julie andrews, julie andrews, julie andrews, julie andrews, julie andrews, julie andrews, julie andrews, julie andrews, julie andrews, julie andrews, julie andrews, julie andrews, julie andrews, julie andrews, julie andrews, julie andrews, julie andrews, julie andrews, julie andrews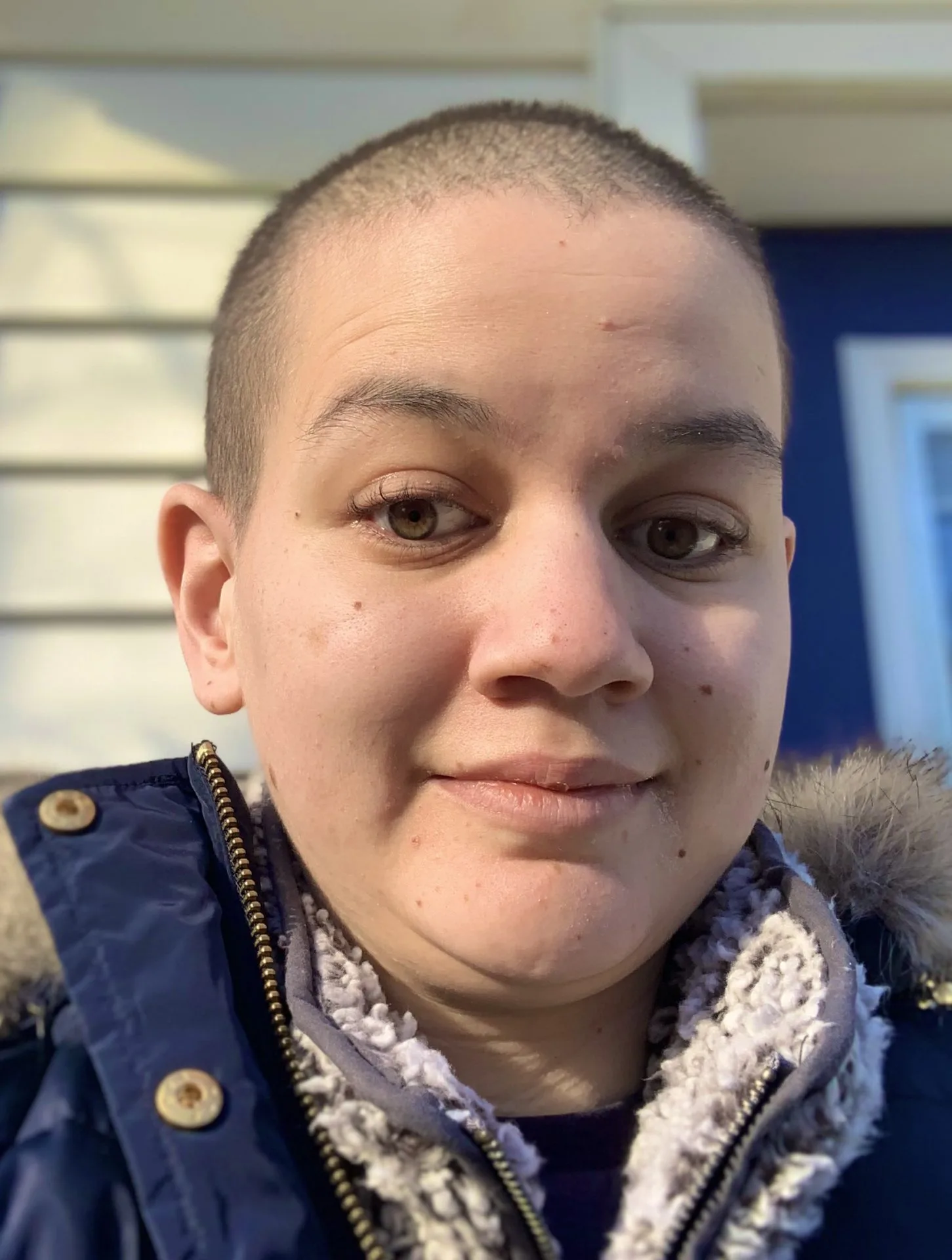 Carrie Fishbane is obsessed with all things comedy and loves to reflect on the impact of comedy on the world. Having spent thousands of hours studying literature, she also writes about the political impact of entertainment and the power movies and TV have to create social change. Hollywood Insider promotes ethics and substance in entertainment, which is exactly in line with Carrie's perspective. Carrie's favorite movies include Jojo Rabbit, Deadpool, and Inception and her favorite shows are Rick and Morty, Crazy Ex-Girlfriend, and The Office.