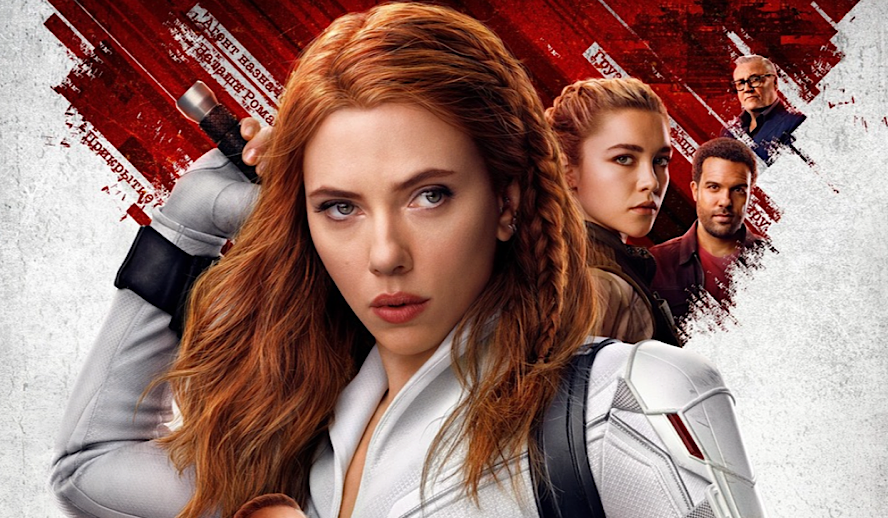 Photo:'Black Widow'/Marvel
Spoiler Alert – There are spoilers from the events that take place in 'Avengers: Endgame' but NO spoilers for 2021's 'Black Widow.' 
'Black Widow'
The Marvel Cinematic Universe is expanding far beyond its already broad potential with 'WandaVision,' 'Loki,' and the new Avengers Campus attraction located at Disney California Adventure. With character storylines, production, and marketing aside, the MCU has brilliance when casting new faces into the already heavily famous casted universe. And yet, we have not had a Marvel feature film since 2019's big-three hits 'Spider-Man: Far From Home,' 'Captain Marvel,' and 'Avenger's: Endgame.' 
In 2019, the Marvel Cinematic Universe tore our hearts with the deaths of Black Widow and Iron Man in 'Avengers: Endgame' who gave their lives to save humanity. Knowing her inevitable destiny, we are now given the farewell to the assassin who left without the recognition she deserved. 
Related article: 'In the Heights' – Behind the Scenes and Full Commentary/Reactions from Cast & Crew
Related article: A Tribute to Cannes Film Festival: A Celebration of Cinema, Glamour, and Humanity | Statement From The Hollywood Insider's CEO Pritan Ambroase
As a mediocre Marvel fan, 'Black Widow' is a ball of fun and easily understandable if you have not taken the time to watch all of the 24 Marvel films. The MCU goes back to its roots by doing what has made it successful from the beginning, which is bringing down the fast-paced big-budget scenes into the grit as depicted in 2008's 'Iron Man.' Director Cate Shortland, with previous experience in films like 'Berlin Syndrome' and 'Somersault,' does an exceedingly good job of matching a raw aesthetic to Marvel's expensive production.
While sticking to the skin-tight costumes and fight poses, Shortland fills the storyline with the inner personality that is Natasha Romanoff with the strength and capabilities of women and the power that follows when they come together. Fans, along with myself, have been wanting to see Natasha in a solo movie since we first met her character in 2010's 'Iron Man 2.' Aside from the pandemic, this film has taken quite a while, and I wonder if it is even at a bad timing considering the events after 'Avengers: Endgame.'
"Pain only makes you strong." 
Melina Vostokoff: "Pain only makes you strong."
Ice-cold Russian badass Natasha Romanoff (Scarlett Johansson) gets her first solo feature in 'Black Widow,' in one of her quests between the timeline of the films 'Captain America: Civil War' and 'Avengers: Infinity War.' The film begins in 1995 Ohio, with a young and blue-haired Natasha (Ever Anderson) who plays outside with her younger and more innocent sister, Yelena (Violet McGraw). The two girls' parents are Melina Vostokoff (Rachel Weisz) and Alexei Shostakov (David Harbour), and their lives are seemingly normal until SHIELD discovers the family's whereabouts. With little time to understand what is happening, the girls abandon their childhood and follow their parents to an unknown location.  
Alexei Shostakov: "Remember when I told you one day we would have a big adventure? Today is the day."
Escaping with SHIELD hot on their tail, the family makes it to Cuba, and up until this point, Marvel is using Cate Shortland's expertise in dramatics by pulling at the strings of the children who are being thrown into a life of ruthlessness, training, and transformation. 
Related article: MUST WATCH – The Hollywood Insider's CEO Pritan Ambroase's Love Letter to Black Lives Matter – VIDEO
Subscribe to The Hollywood Insider's YouTube Channel, by clicking here.
As a cover of Nirvana's "Smells Like Teen Spirit" plays, Natasha and Yelena are dragged away from their parents and taken to the Red Room, a Russian facility that takes young girls and trains them into assassins. Immediately, this is no longer a big-budget fancy MCU addition but rather a story of a broken family underlined with a dark, suspicious, and haunting back story. 
Alexei Shostakov: "My girls are the toughest girls in the world." 

Dreykov: "That one she has fire in her. What was her name?"

Alexei Shostakov: "Natasha."
Twenty-one years later, Natasha is living in the after-effects from 2016's 'Captain America: Civil War' and finds herself off-grid where she watches 'James Bond' movies in a trailer. Up until this point, Natasha has been a forceful figure who keeps her guard up, never letting anyone fully in; until now. Taking off the skin-tight suit and ditching the weapons, we are now seeing a woman who has a life outside of the fast-paced action with her role in The Avengers. 
This creates an issue because, unfortunately, we know Natasha's destiny in later films making this compelling and heartwarming origin story even more heartbreaking. She is much more human than the hard work machine; we have come to know that can play with minds and choke anyone with her thighs. We also meet Mason (O-T Fagbenle), a friend and partner to Natasha; however, there is something that tells me, along with hints from the score, that there is something more between their "friendship." 
We are then introduced to Natasha's sister, Yelena Belova (Florence Pugh), who is no longer the six-year-old little girl that was dragged away from her childhood. While on a hit mission in Morocco, Yelena is bombarded by another woman who explodes a red-power-like substance that breaks the trance she was once in. When the effects of the powder settle in, Yelena realizes she was being controlled and removes a tracking device located in her thigh before escaping from the other female assassins that are called "widows." There's a scene where a widow draws a smile line, similar to Joker's signature move on a masked villain telling them to "Smile."
Related article: Why Queen Elizabeth II Is One Of The Greatest Monarchs | Her Majesty Queen Elizabeth II of United Queendom of Great Britain & Northern Ireland (Video Insight)
Limited Time Offer – FREE Subscription to The Hollywood Insider
Click here to read more on The Hollywood Insider's vision, values and mission statement here – Media has the responsibility to better our world – The Hollywood Insider fully focuses on substance and meaningful entertainment, against gossip and scandal, by combining entertainment, education, and philanthropy.
 We're in the Marvel world, but considering the connection, I wonder if this was a slight jab or friendly nod to DC? This unknown figure is marked as a combat villain in the film with its power to mimic its opponent's moves; however, the suit design and potential of the character was not the most compelling part of the film. And rather, with the perfect casting, spectacular script, family values, and feminist views, this villain was nothing but a side character. 
When you take away big mechanical weapons, or superpowers, the hand-to-hand combat becomes much more adrenaline-inducing. While some have argued that the action could have been better, I, for one, adored Natasha and Yelena's fighting because of its intriguing martial arts skills that show just how much intelligence and personal strength they overcome against their opponent. 
 

 

View this post on Instagram

 
Natasha Romanoff: "You've grown up."

Yelena Belova: "No shit." 
After Yelena reaches out to Natasha for help, she tells her older sister about the controlling situation led by villain Dreykov (Ray Winstone). The relationship between the two is precisely the sister relationship you'd expect in real life as Yelena yells, "Anytime now please," and Natasha snarks back, "Shut up." This bond was made between the actresses themselves as Florence Pugh regularly posts her friendship with co-star Scarlett Johansson. These two women are some of the most humble and likable actresses in Hollywood, and with them side by side as sisters, you really can't dislike the film. There are so many great bitter comments between the two as sisters, and the matched comedic timing of Florence Pugh truly made me adore this film far more than any other Marvel addition. 
 

 

View this post on Instagram

 
Yelena Belova: "I doubt the God from space has to take an ibuprofen after a fight. — You just didn't want your baby sister to tag along as you save the world with the cool kids." 

Natasha Romanoff: "Is that Army surplus?"

Yelena Belova: "It has a lot of pockets, but I use them all of the time." 
Related article: The Hollywood Insider's CEO Pritan Ambroase: "The Importance of Venice Film Festival as the Protector of Cinema"
Related article: The Masters of Cinema Archives: The Hollywood Insider Pays Tribute to 'La Vie En Rose', Exclusive Interview with Director Olivier Dahan
Related article: – Want GUARANTEED SUCCESS? Remove these ten words from your vocabulary| Transform your life INSTANTLY
One of Marvel's best attributes is knowing when to make fun of themselves without overdoing it enough to where it comes across as cheesy. The recurring punch line in 'Black Widow' is Yelena's sarcastic humor as she remarks about Natasha's "posing" before fighting. You know, the dramatic down pose stance as she eye-balls her soon-to-be-dead opponent? Yeah, Yelena makes sure to make a good bit of humor about her choice to "show off" instead of getting the fight over with. 
Yelena Belova: "You do look like you think everyone is looking at you all of the time. — Such a poser."
If anything, this new storyline now makes the already established one hurt far more than it already did. Natasha's death in 'Avengers: Endgame' means there is no coming back for future storylines, and what once was an ice-cold assassin who fought for the world alongside her friends as The Avengers is now a woman with a life other than action who enjoyed watching late-night TV, had a friend, a sister, and a family. Unlike watching Iron Man's origin story, we have to watch Natasha's all while knowing her unfortunate destiny, which makes the timing of this film late to the Marvel additions.
"This would be a cool way to die."
Yelena Belova: "This would be a cool way to die." 
From a western perspective, Florence's Russian accent is very good, but I find that there are hints of American within her dialect. After considering Yelena's past, I'm assuming that it is because, as a child, she lived in Ohio before arriving at the Russian Red Room. If this is the case, then bravo, but if not, then we can pretend that it is because I can't make a negative point about Florence in this film; she was simply the star. 
Related article: Video: The Evolution of Scarlett Johansson – All Her Roles & Performances From 1994 to 2021
Related article: Florence Pugh: The Journey of Hollywood's Next Superstar
Natasha and Yelena go on a mission to hunt down Dreykov to release the widows who are being controlled against their will to do a man's actions. They ditch their signature black suits for a white uniform before heading to a faraway prison where their father, Alexei, is held. After some fighting, an avalanche, and a father-daughter reunion, the three make their way to Melina. It's evident throughout the film that for Alexei, his life's goal was to become as successful as Captain America but instead, he has grown old and chubby, making it nearly impossible to squeeze himself into his old uniform as the Red Guardian. Between the parents' relationship, Melina was the scientist and strategist, while Alexei was the muscles and strength. 
Natasha Romanoff: "I chose to go west to become an Avenger because they treated me like family."

Alexei Shostakov: "Well, where is that family now?" 
There are a well-balanced amount of Avengers hints but never fully overdoing it as the focus is on Natasha's family, whom we had never known until this point. 'Black Widow' is not about Natasha's ability to fight because we already are aware of that but more so the story of her character we had been waiting for, for far too long. The charismatic bond between the four as they have a family reunion is, without a doubt, one of my favorite scenes of the film. There's so much empathy, and humanity added to Natasha's character, making everything hurt even more. 
Melina Vostokoff: "Natasha, don't slouch."

Natasha Romanoff: "I don't slouch."

Melina Vostokoff: "You're going to get a back hunch."

Alexei Shostakov: "Listen to your mom."

Natasha Romanoff: "Ok, all of you shut up."

Yelena Belova: "I didn't say anything." 
"This is a much less cool way to die." – A Brilliant Cast Makes 'Black Widow' A Top Contender In The MCU
Yelena Belova: "This is a much less cool way to die." 
It's been two years since Natasha's death, and when she never received a funeral as extravagant as Iron Man's, the lack of her character's connection with the audience was prominent. But now, it is one of the strongest of the Avengers and, dare I say, hurts more than Iron Man's loss. This film is already amounting to be one of the best-selling costumes for Halloween, from ear jewelry, piercings, braids, and white suits. The hints of feminism are not overpowering as most films assertively throw in this concept, but rather 'Black Widow' is feminist because it just is. Meaning, this film does not make a thing of itself because the strength of being a woman is already there without ever having to try. Oh, and you might just get to hear Natasha say, "Thank you for your cooperation," one more time after her iconic line with Loki.  
Related article: Video: 'Jojo Rabbit' – Golden Globes Nominated & Oscar Worthy – Reactions From Stars and Behind The Scenes on with Scarlett Johansson, Taika Waititi, Roman Griffin Davis & Team
Related article: Video | The Artist Evolves: All Viola Davis Movies and Roles, 2000 to 2021 Filmography
Natasha Romanoff: "My whole life, I didn't think I had any family. Turns out I've got two." 
There is no one who can play Black Widow as Scarlett Johansson does with her sometimes cold presence matched with small moments of release of her inner charismatic and caring personality. What she brought to 'Black Widow' is everything she has done before but with more grit of showing the internalized truth of her childhood and the family she has. With everything that she did in this film and how she did it, unfortunately, she was overshadowed by Florence Pugh. This is in no way saying Scarlett was inferior, but Florence's addition into the MCU was perfect casting, and the comedic timing she brought lured all of the audience's attention away from Scarlett. 
Florence Pugh is quickly rising to the top of the chain when it comes to likeability, relatability, and most requested actresses on the board. Playing Natasha's little sister, Pugh brings out the qualities you'd find in her character from 'Little Women' with small yet humorous qualities. And yet, she balances the hard edge she has acquired from being trapped within a ruthless training camp that ripped out her reproductive organs. Pugh is incredibly charming, and the relationship she built with equally enjoyable Johansson made this film one you just enjoy watching no matter the storyline or if you're a fan of Marvel. The comedic timing and script are so impressively done that they know how to use Pugh's personality to their benefit by throwing who she is in real life in small doses to her character. This was a huge win not only for Florence Pugh but for the Yelena character, whom I would adore seeing where her life is taken, knowing her sister's death and her involvement with the other widows. Hey, Marvel… what do you think? Could we possibly see Florence in the future? If you stick around after the final credits, you might just get a hint as to Yelena's future plans after the death of her sister. 
Alexei Shostakov: "Is it your time of the month?"

Yelena Belova: "I don't get my period, dipshit. I don't have a uterus."

Natasha Romanoff: "Or ovaries."

Yelena Belova: "Yeah, that's what happens when the Red Room gives you an involuntary hysterectomy. They kind of just go in, and they rip out all of your reproductive organs. They just get right in there, and they chop them all away. Everything out —"

Alexei Shostakov: "Ok! Ok! Ok! You don't have to get so clinical and nasty!" 

Yelena Belova: "Oh, I was just about to talk about fallopian tubes but ok, well." 
Related article: Everything We Know About Olivia Wilde's 'Don't Worry Darling': Florence Pugh, Harry Styles, Chris Pine, Gemma Chan
Related article: Powerful Women in Movie Franchises: From Carrie Fisher, Scarlett Johansson to Nia DaCosta and Chloé Zhao
David Harbour is also a pure joy to watch as his expertise playing a father figure is unmatched, so seeing him try to comfort his daughter, Yelena, by telling her a story of how his father pissed on his hands was just truly fun to watch. If you're a 'Stranger Things' fan, then the irony behind David Harbour playing a character named Alexei when his portrayal as Hopper in 'Stranger Things' had close relations with a man named Alexei; it's enough to bring out a small smile. Rachel Weisz is an adoring actress to watch, and while she did her character justice, out of the other strong personalities on screen, she fell short. Weisz and Harbour play wonderfully against each other as a couple who had been separated for many years and are ready to get at it again; however, with so many big personalities, one had to fall a tad short, and I'm sad to say that was Weisz. I can see it now, we will be seeing these characters again whether that be with or without Scarlett Johansson as Natasha Romanoff. 
Where To Watch 'Black Widow'
'Black Widow' releases on July 9, 2021, available to be seen at theaters and streaming on Disney+ with a $30 Premiere Access fee. Or, you can wait until October 6 for the film to be available for regular Disney+ subscribers. Rated PG-13 for intense sequences of violence/action, some language, and thematic material. 
Where To Find The Stars
Coming in 2021, Scarlett Johansson can be heard as a voice actress in Garth Jennings' 'Sing 2' alongside Matthew McConaughey, Taron Egerton, and more. As said on IMDb about 'Sing 2,' "Buster Moon and his friends must persuade reclusive rock star Clay Calloway to join them for the opening of a new show."
Releasing next year, Florence Pugh can be seen in Olivia Wilde's 'Don't Worry Darling' alongside Harry Styles, Olivia Wilde, and more. Check out this article on Hollywood Insider for everything we know about 'Don't Worry Darling.'
Coming in 2021, David Harbour can be seen in season four of 'Stranger Things' alongside Millie Bobby Brown, Finn Wolfhard, and more. As said on IMDb about 'Stranger Things,' "When a young boy disappears, his mother, a police chief, and his friends must confront terrifying supernatural forces in order to get him back."
Just announced, Rachel Weisz can be seen in Todd Solondz's 'Love Child' alongside Colin Farrell. As said on IMDb about 'Love Child,' "An 11-year-old boy schemes to reshape his mother's love life – to disastrous consequences."
Click here to read The Hollywood Insider's CEO Pritan Ambroase's love letter to Black Lives Matter, in which he tackles more than just police reform, press freedom and more – click here.
An excerpt from the love letter: The Hollywood Insider's CEO/editor-in-chief Pritan Ambroase affirms, "The Hollywood Insider fully supports the much-needed Black Lives Matter movement. We are actively, physically and digitally a part of this global movement. We will continue reporting on this major issue of police brutality and legal murders of Black people to hold the system accountable. We will continue reporting on this major issue with kindness and respect to all Black people, as each and every one of them are seen and heard.
Just a reminder, that the Black Lives Matter movement is about more than just police brutality and extends into banking, housing, education, medical, infrastructure, etc. We have the space and time for all your stories. We believe in peaceful/non-violent protests and I would like to request the rest of media to focus on 95% of the protests that are peaceful and working effectively with positive changes happening daily. Media has a responsibility to better the world and The Hollywood Insider will continue to do so."
Ways to support Black Lives Matter Movement to end systemic racism
More Interesting Stories From The Hollywood Insider
– Want GUARANTEED SUCCESS? Remove these ten words from your vocabulary| Transform your life INSTANTLY
– Compilation: All James Bond 007 Opening Sequences From 1962 Sean Connery to Daniel Craig
– Do you know the hidden messages in 'Call Me By Your Name'? Find out behind the scenes facts in the full commentary and In-depth analysis of the cinematic masterpiece
– A Tribute To The Academy Awards: All Best Actor/Actress Speeches From The Beginning Of Oscars 1929-2019 | From Rami Malek, Leonardo DiCaprio To Denzel Washington, Halle Berry & Beyond | From Olivia Colman, Meryl Streep To Bette Davis & Beyond
– In the 32nd Year Of His Career, Keanu Reeves' Face Continues To Reign After Launching Movies Earning Over $4.3 Billion In Total – "John Wick", "Toy Story 4", "Matrix", And Many More
Black widow, Black widow, Black widow, Black widow, Black widow, Black widow, Black widow, Black widow, Black widow, Black widow, Black widow, Black widow, Black widow, Black widow, Black widow, Black widow, Black widow, Black widow, Black widow, Black widow, Black widow, Black widow, Black widow, Black widow, Black widow, Black widow, Black widow, Black widow, Black widow, Black widow, Black widow, Black widow, Black widow, Black widow, Black widow, Black widow, Black widow, Black widow, Black widow, Black widow, Black widow, Black widow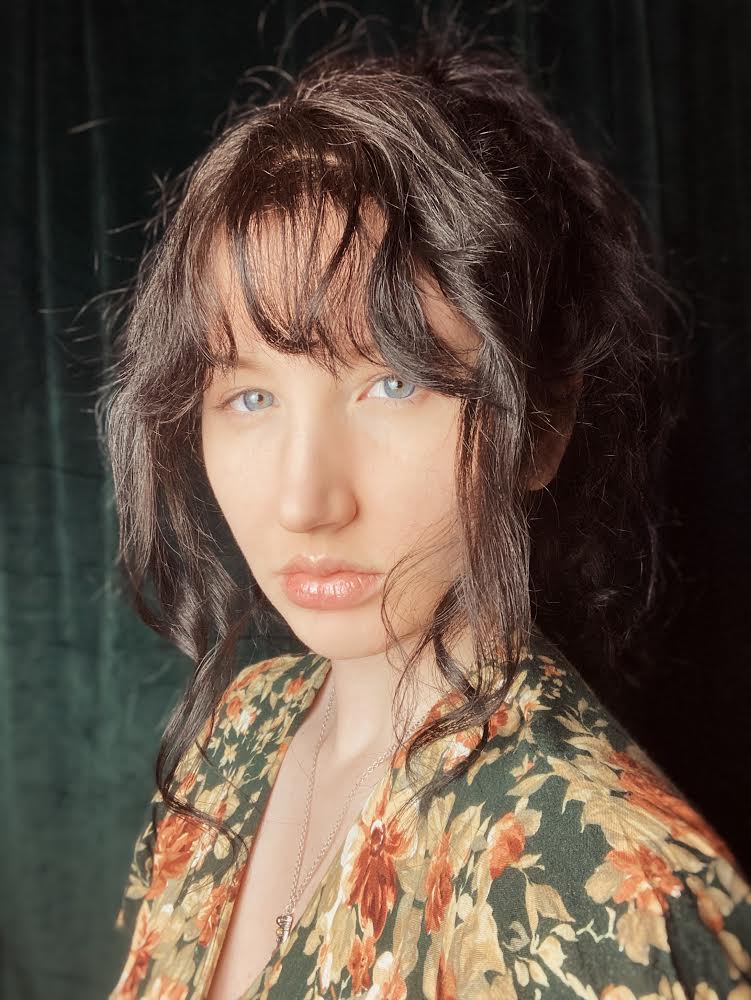 Isabella Brownlee is an experienced writer, video editor and filmmaker. She is currently a writer for Hollywood Insider, focusing on detailed and thought-provoking film reviews and articles discussing truth and impact in the film industry. Driven by self-awareness and unique perspectives, she takes utmost pride in providing others with emotionally impacted knowledge about the film industry. As a writer, her main goal is to connect with the audience and those who find themselves in the back of the bleachers unknown to anyone but beautifully aware of the world. In addition to her primary job functions, Isabella creates and edits videos/films personally and professionally. Aligning with Hollywood Insider's mission of sharing impactful and influential content, Isabella hopes to enrich her readers with positivity and truth.