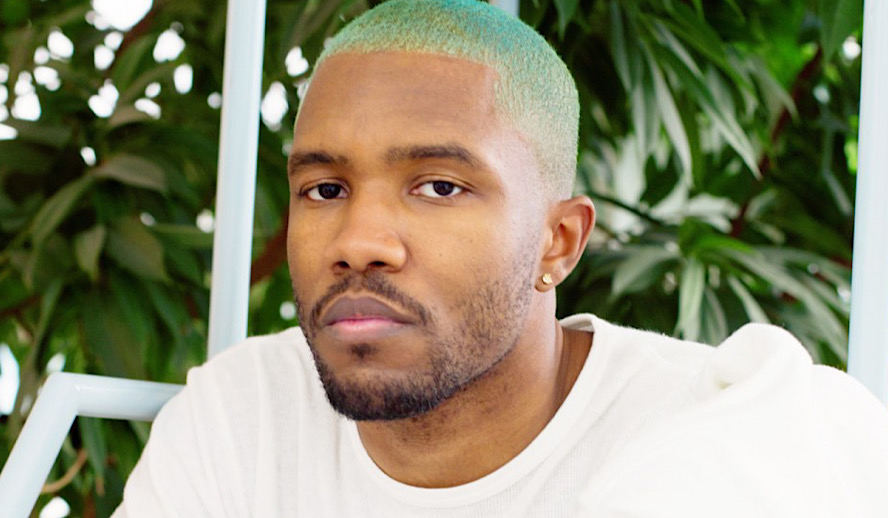 Video Version of this Article
Photo/Video: Frank Ocean/Hollywood Insider YouTube Channel
On August second, my phone lit up with a Twitter notification from the account @teamfrankdaily reading: "our hearts are shattered for Frank and his Family. Rest in peace @rryanbreaux". Frank Ocean's brother Ryan Breaux, along with Ryan's friend Ezekial Bishop, had died in a car crash. Scanning the text on my phone, the words "Frank", "hearts are shattered" and "rest in peace", froze my world for the longest millisecond I've ever known. After carefully rereading, and discovering that it was Ryan who had passed, I sat in shock for a different reason. Although I do not know Frank or his brother, (and will not pretend to), I know pain. I owe Frank Ocean my current state as an artist and it's time I personally give him his flowers. I am not an award show or an acclaimed music critic, I am just a fan whose life has changed with incredible music from a brilliant artist.
Related article: MUST WATCH – Hollywood Insider's CEO Pritan Ambroase's Love Letter to Black Lives Matter – VIDEO
An Introduction to Meaningful Music from Frank Ocean 
It wasn't until eighth grade that I opened Apple Music on my new iPhone 6 and started my free trial. After 13 years I was finally beginning to take control of my music consumption, finding out what type of music I actually liked, instead of just listening to whatever the radio introduced me to. When I discovered Frank Ocean a year later, he revolutionized my music taste, and thus who I was as a person. 
At every major occurrence of my life since ninth grade, I have listened to Frank Ocean. I listened to him on just about every plane ride, every long road trip, and just to pass time. Frank Ocean's music gives me an appreciation for beautiful things; as an artist, Frank Ocean taught me how to be an artist. Listening to his music taught me how to tune into the art around me, to see it, and hear it too. In just about every moment of stillness, I listen to Frank Ocean and open my eyes to the gorgeousness around me.
Related article: The Power of Positivity: Ikorodu Bois + Chris Hemsworth + Russo Brothers + Sam Hargrave
Limited Time Offer – FREE Subscription to Hollywood Insider, independent media network for substance and meaningful entertainment that is free of gossip and scandal, factual news on culture, click here
Like many young Frank Ocean fans, the first record that made me fall in love with his discography was Blonde, a soul capturing gaze into Frank's loves, losses, and gripping fears. Hearing this album was like seeing a new color for the first time. At the start of the album with the song "Nikes", I was roped in by unique vocal pitches, enthralling storytelling, and Frank Ocean's signature sincerity that makes every line a hypnotic look into his mind. And by the start of "Ivy", I was hooked. I've never heard music that sounded like it was designed with me in mind. 
The couplet of "Nikes" and "Ivy" at the beginning of the album was "the start of [everything]". "Nikes" is like swimming in distorted space, passing by holy bodies, figments of Greek gods, and floating constellations. Although the heavenly music and vocals are elevating in its first half, the second is much more grounded, introducing a guitar, making the second half of the song slightly more traditional than the first. As the tone shifts in the songs second half so does the delivery of the lyricism. In the first half, Frank sings in high pitched autotune, and in the second half, the pitching is stripped away to reveal a much more natural-sounding Frank delivering lyrics by rapping.
Related article: 'Moonlight': Illuminating Communal Family Dynamics in the Black Community
Related Article: Want GUARANTEED SUCCESS? Remove these ten words | Transform your life INSTANTLY
Many Frank Ocean fans know him from his affiliation to the rap group OFWGKA, or Odd Future, which produced the likes of Tyler the Creator, Ed Sweatshirt, Syd, and many more. In the group, Frank predominantly rapped. When the group split, Frank and Tyler stuck close together, and still do as the duo was recently seen biking together 9 years after OF, and three years after their song named after the pass time. In 2011 Frank Ocean released Nostalgia Ultra online for free; this is also an entry point for fans of Frank Ocean as the album dissects memory, relationships, time, and everything in between. Although it would be nice to say I've been listening to Frank since the beginning, I was introduced to Frank when I needed him the most. 9th grade was a devastating year for me as I transitioned from a middle school with community support in arts programs, to 9th grade where I was stranded in lack of self-expression and connectivity. Had I found Frank in any other year, I would not be the fan I am today.
Boys Don't Cry
2016 was an essential year for my coming of age. Shadowed by the darkness of closeted queerness and insecurity, 2016 was the year I began the process of self-discovery–a process still underway. The same year (and month as the release of Blonde), the trailer for Moonlight aired on YouTube. In 9th grade, I watched the Moonlight trailer nearly every week, exuberant for its release, while simultaneously streaming Blonde just about every day. The song "Good Guy" explores relationships, the adventure, and newness in being young and queer; Blonde was the album I needed to begin reconciling my own sexuality.  Even today I'm hearing new meanings in the album, new relevances, as I too stay the same and transform just like the album. As my personal circumstances change, so too does my personal understanding of the album. 
Related article: The (Hopeful) Future of Telling LGBTQ Stories Progressively
Related article: Donald Glover, A Living Legend's Journey, Childish Gambino
When I had my first experience with death, I had no idea what toll it would take on me over time. That night after the funeral of my aunt, I curled up under blankets and played Seigfried, my favorite song from the album and of all time. Imagine sitting under a lone tree, watching a deep, warm sunset in a field, accompanied by nothing other than your own circumspection. The cicadas and crickets around you don't chirp, rather they ask more questions about fleeting life and the mysteries within and beyond. I listened to the song twice that day and wept the second time. Although the song is pretty specific to Frank's life, in his vulnerability I find my own fears, doubts, and pain. As a black male, Frank taught me how to be a man. In Seigfriend I hear the truth of a man who's relinquished societal fears and found freedom.
In 2011, Frank Ocean came out as presumably bisexual in an open letter on Tumblr. He describes his first love, a man who he met at 19. He realized that love is not restrained by worldly limits like the sky; The last line of the letter is my favorite:  "I feel like a freeman… If I listen closely I can hear the sky falling too". The entire letter is a work of immense poetry, a breath of art and beauty, a letter I wouldn't fully understand till many years later. Everything I learned about Frank I respected and admired. In 2016 Frank Ocean finessed his negligent record label in one fell swoop of genius, and created his own, titled Boys Don't Cry. With Frank Ocean having the autonomy to create under his own terms, we may have only seen the beginning of his genius. 
Related article: An Analysis & Celebration of Rihanna's Career #15YearsofRihanna
Subscribe to Hollywood Insider's YouTube Channel, by clicking here. 
Although it's been four years since his last full album, over the years Frank has released a series of singles to keep fans enticed. He's a secretive man, often disappearing off the face of the earth for long periods of time. It's this behavior that makes us forget that Frank Ocean used to frequently do interviews, frequent collabs, even submit for award shows– sometimes I forget he has two Grammys under his belt from 2013, one being for Best Urban Contemporary Album which he won for Channel ORANGE.
On the hit album, the song "Pyramids" is a ten-minute masterpiece that parallels Egyptian imagery with the story of a relationship with a sex worker. Frank tells this story in a way that leans into the artistry of their relationship, rather than in a way that dehumanizes her. The music itself is a feat of genius as the actual notes of the song and lyricism of the song reflect that of a pyramid. If there's one thing I've learned from trying to understand Frank Ocean, is to do everything with intention, to think about every aspect of everything I touch.  
A Future of Freedom 
Frank Ocean has influenced me in so many ways with far more songs and instances of true manhood. But after a while I realize that Frank Ocean's music gives me the same central message, the message I believe to be one that I can build my life on, and that message is: continue to transform. I do not know Frank Ocean and I will not pretend to. I don't know the loss of losing a brother. But I know Frank's music which continues to transform and move to new places, many of which I've never seen before. 
Related article: Black Leaders: Hollywood's Black Stars on Black Lives Matter
Related article: Live Updates: List of Successes From Black Lives Matter Protests!
Considering the circumstances, Blonde may be his last official album, who knows; If my own brother died, I'm not sure if I myself could carry on, keep making art or writing. But one thing is for sure, Frank will continue to transform, and I don't necessarily mean in the form of new creation or art. His old music will also ring new messages and new ideas in us as fans as we keep Frank in our prayers during this time.
As we all get older, what Frank has done will not wither. In my favorite song, "Higgs", from his album Endless, Frank sings: "And had this been the past I might not know/What to do with all/ Of what you've showed/ What you give, my words can't hold/ And if acts of God breaks us apart/ Least we did ours."
Indeed, no matter what the future holds, at least we did what did. Finding new appreciation and gratitude for life is truly all we can do in the face of death. On the chance you are reading this, as fans, our condolences are with you, Frank. I can not give you any award of distinguishment, the most I can give you as a fan is an admittance that I owe you. I owe you for the artist I am today. Thank you. We'll see you soon, if not in the future, in the past where you've shown us how to be free.
By Tyler Bey
An excerpt from the love letter: Hollywood Insider's CEO/editor-in-chief Pritan Ambroase affirms, "Hollywood Insider fully supports the much-needed Black Lives Matter movement. We are actively, physically and digitally a part of this global movement. We will continue reporting on this major issue of police brutality and legal murders of Black people to hold the system accountable. We will continue reporting on this major issue with kindness and respect to all Black people, as each and every one of them are seen and heard. Just a reminder, that the Black Lives Matter movement is about more than just police brutality and extends into banking, housing, education, medical, infrastructure, etc. We have the space and time for all your stories. We believe in peaceful/non-violent protests and I would like to request the rest of media to focus on 95% of the protests that are peaceful and working effectively with positive changes happening daily. Media has a responsibility to better the world and Hollywood Insider will continue to do so."
More Interesting Stories From Hollywood Insider
– Do you know the hidden messages in 'Call Me By Your Name'? Find out behind the scenes facts in the full commentary and In-depth analysis of the cinematic masterpiece
– A Tribute To The Academy Awards: All Best Actor/Actress Speeches From The Beginning Of Oscars 1929-2019 | From Rami Malek, Leonardo DiCaprio To Marlon Brando & Beyond | From Olivia Colman, Meryl Streep To Bette Davis & Beyond
– Why Queen Elizabeth II Is One Of The Greatest Monarchs | Her Majesty Queen Elizabeth II of United Queendom of Great Britain & Northern Ireland
– Compilation: All James Bond 007 Opening Sequences From 1962 Sean Connery to Daniel Craig
– In the 32nd Year Of His Career, Keanu Reeves' Face Continues To Reign After Launching Movies Earning Over $4.3 Billion In Total – "John Wick", "Toy Story 4", "Matrix", And Many More
– Want GUARANTEED SUCCESS? Remove these ten words from your vocabulary| Transform your life INSTANTLY
Frank Ocean, Frank Ocean, Frank Ocean, Frank Ocean, Frank Ocean, Frank Ocean, Frank Ocean, Frank Ocean, Frank Ocean, Frank Ocean, Frank Ocean, Frank Ocean, Frank Ocean, Frank Ocean, Frank Ocean, Frank Ocean, Frank Ocean, Frank Ocean, Frank Ocean, Frank Ocean, Frank Ocean, Frank Ocean, Frank Ocean, Frank Ocean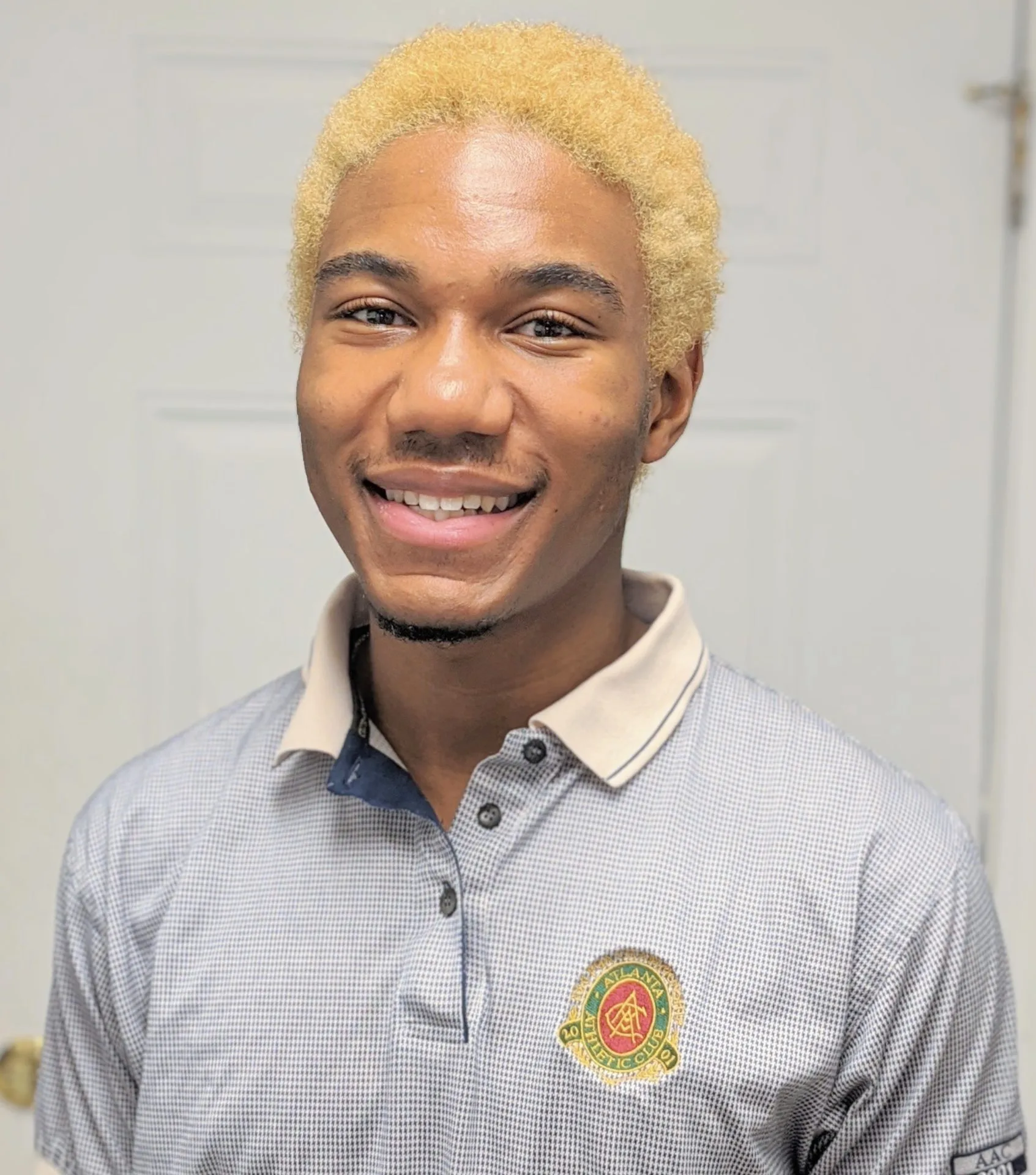 Tyler Isaiah Bey is a writer and actor from Atlanta, Georgia. His emphasis on storytelling through his work guides him through his writing. His theatre background has given him a love for honest performance and a strong appreciation for art. Hollywood Insider's focus on education, philanthropy, and anti-drama is the perfect platform for Tyler who's unique and often intersectional perspective gives him a honed edge to the work he creates. He finds joy in discovering powerful crossroads of current events and media and infuses this cultural awareness into his writing. For it's these intersections that make art so powerful and writing such a pleasure for Tyler.