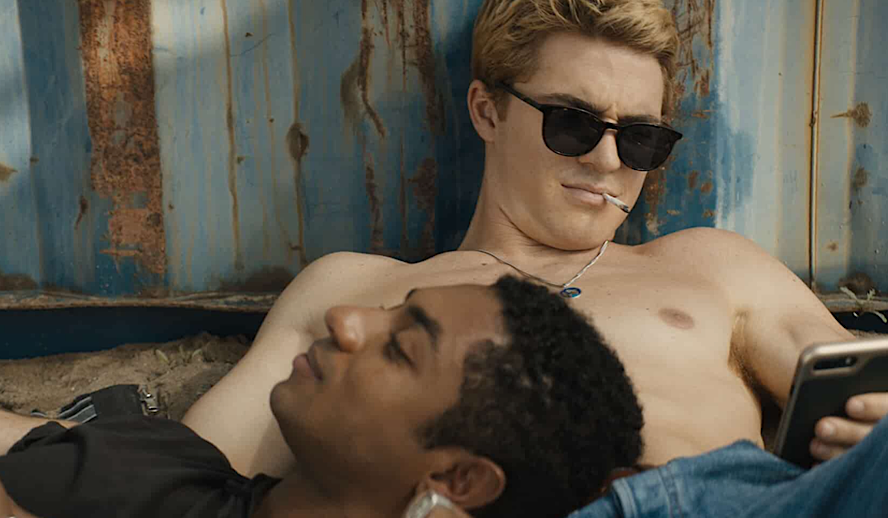 Photo: 'The Obituary of Tunde Johnson'/Wolfe Releasing
Diabolus Ex Machina
Ali LeRoi's 'The Obituary of Tunde Johnson' has a tightrope walk of a premise. Tunde, a gay African American teenager, is trapped in a time loop that always ends with him dying at the hands of the police. It's a tricky balance, combining this popcorn movie conceit with a serious social issue, but the film mostly pulls it off. It's anchored by a strong performance from Steven Silver, an up-and-coming actor from Netflix's '13 Reasons Why'. As Tunde, Silver commits entirely as the narrative moves from high school soap opera to forbidden love story to coming-out drama to police brutality suspense to sci-fi mystery. At times, it feels like the film has bitten off more than it can chew, but in its best moments it has the idiosyncratic genre-hopping charm of 'Donnie Darko'.
Related article: WATCH: "If Your Child Told You They Were Gay/Lesbian, What Would You Do?" – Prince William Confirms He Would Completely Accept His Gay Children – Hollywood Insider's 'Messages From America' – Episode 6
Related article: One of the Most Beautiful Love Stories 'God's Own Country' is a Must Watch for Fans of 'Call Me By Your Name'
Rather than fixate on the sci-fi mechanics of its concept, the film is mostly a character drama focusing on a love triangle between Tunde, his boyfriend Soren (Spencer Neville), and his best friend Marley (Nicola Peltz) who is also sleeping with Soren. Complicating matters further, Soren's father is a Fox News-style political commentator who is shown to be skeptical about the severity of Black victimization and is implied to have conservative views about gay people as well. As Tunde experiences this day over and over, he comes into conflict with all of these people–the evolving question is, "How does Tunde fit into this society, if he fits into it at all?" 
Outside of one benign interaction with a female BIPOC officer, the police in 'The Obituary of Tunde Johnson' function as the opposite of a deus ex machina–a diabolus ex machina, if you will. Police officers are not characters in the film, but rather the logical extension of the prejudice society treats Tunde with. They are microaggressions made macro, subliminal spite made supraliminal. Tunde wants Soren to come out to his father and tell Marley about their relationship, but no matter what he tries, his desire is denied. Tunde feels invisible with Soren, and his attempts to tell Marley about their relationship are greeted with scorn. He is treated as either invisible or as an inconvenience, and ultimately those are the terms by which he is dealt with by law enforcement. Soren, a jockish lacrosse star, is unwilling to give up his status for Tunde, while Marley believes that she is the Barbie to Soren's Ken, telling Tunde that people who look like him never end up with people who look like Soren. How can Tunde escape being profiled by police if he can't even escape being profiled by his peers?
Related article: MUST WATCH – Hollywood Insider's CEO Pritan Ambroase's Love Letter to Black Lives Matter – VIDEO
Subscribe to Hollywood Insider's YouTube Channel, by clicking here. 
Time Loop as Metaphor
As if Tunde didn't have enough problems, there's a minor 'Requiem for a Dream' element as Tunde struggles with an addiction to benzodiazepines, a class of drugs he uses to numb the daily pain he experiences as an outsider both due to his race and his sexual orientation. Tunde's substance dependency causes him to first dismiss his frequent dying and waking up in bed as drug-induced hallucination, leading to a delayed reaction to the shock of being trapped in a temporal anomaly. It's a bit difficult to kick a drug habit when you're trapped in the same 24-hour period, so even given the extreme circumstances Tunde's behavior is a bit unpredictable, regardless of whether or not he makes it to his May 28 therapy appointment. 
There's a sense of adolescent aimlessness to Tunde, although it's perhaps unfair to judge him based on one day he relives over and over again under increasingly mentally strenuous circumstances. However, if the time loop is just a metaphor for how young people become convinced that they'll be young forever and the relationships they're in at 18 will be the ones they continue for the rest of their lives, it's worth taking Tunde's schedule on May 28 at face value. He wakes up, has breakfast with his parents, goes to school, talks to Marley, gives a presentation in film class, leaves school to smoke and go to the beach with Soren (in 'Moonlight'-reminiscent scenes), goes to therapy, edits a film and listens to music, and usually gets pulled over trying to make it to a party at Soren's house.
Related article: The Power of Positivity: Ikorodu Bois + Chris Hemsworth + Russo Brothers + Sam Hargrave
Limited Time Offer – FREE Subscription to Hollywood Insider
Click here to read more on Hollywood Insider's vision, values and mission statement here – Media has the responsibility to better our world – Hollywood Insider fully focuses on substance and meaningful entertainment, against gossip and scandal, by combining entertainment, education, and philanthropy. 
The specifics vary, but Tunde mostly lives a fairly charmed life, which he acknowledges. He is significantly wealthy, he goes to a good school, he lives in Los Angeles, and his parents are supportive of his dreams and his sexual orientation (Tunde's incredibly loving parents are incredibly charming and a welcome reprieve from the hostility elsewhere). The film posits that if even someone as fortunate as Tunde is suffering, the system is truly broken.
'The Obituary of Tunde Johnson' – A Call to Listen
'The Obituary of Tunde Johnson' also functions as a metaphor for our national nightmare. We keep reliving the reality of police violence against BIPOC Americans, and in particular against Black men. Tunde's obituary, which unnervingly is read aloud after each of his many deaths, is so much like ones we have heard over and over again. Good people with dreams, aspirations, and full lives ahead of them are being killed by those sworn to serve and protect. This can only continue because on some level, our society is willing to keep reliving these events. Soren treats Tunde as invisible, Marley treats him as inconvenient, and Soren's pundit father uses Black men as a convenient bogeyman for his talk show. In all three instances, Black men are convenient until they aren't. In all three instances, they are engaged with not on their terms but on terms foisted onto them. 
Related article: Hollywood Insider's CEO Pritan Ambroase: "The Importance of Venice Film Festival as the Protector of Cinema"
Related article: The Masters of Cinema Archives: Hollywood Insider Pays Tribute to 'La Vie En Rose', Exclusive Interview with Director Olivier Dahan
While Ali LeRoi's film does bend a bit under its ambition, it's a poetic and philosophical feature. Tunde is a thoughtfully written character who often speaks in dynamic prose, contemplating his recurring death as creating a "human-shaped hole in the universe." His mother cites to him the Yoruba wisdom of their ancestors, quoting, "I will no longer die, I have become two hundred hills rolled into one, I am immovable." The soundtrack is full of bangers, featuring artists like Trizz, Frank Fields, and Tobe Nwigwe. The script, written by Stanley Kalu, is hyperliterate and eclectic with its homages, giving shoutouts to Dee Rees, Ryan Coogler, James Baldwin, and even Wesley Snipes' Blade. 'The Obituary of Tunde Johnson' is part of an evolving conversation, and it ultimately isn't about death but about life. It's a call to action, a call to allyship, a call to listen. In a reference to 'The 400 Blows', the film ends with Tunde's imploring stare. In the words of Tunde, "In the end you are no longer looking at the film, the film is looking at you."
'The Obituary of Tunde Johnson' is currently playing in select theaters and available for streaming rental on Youtube, Google Play, Apple TV+, Vudu, and Amazon Prime.
Cast: Steven Silver, Spencer Neville, Nicola Peltz
Cinematography: Steven Holleran | Editors: Shannon Baker Davis, Spencer Rollins  
Director: Ali LeRoi | Writer: Stanley Kalu
Producers: Jason Shuman, Zachary Green, Marni Bond, Chuck Bond 
The Obituary of Tunde Johnson, The Obituary of Tunde Johnson, The Obituary of Tunde Johnson, The Obituary of Tunde Johnson, The Obituary of Tunde Johnson, The Obituary of Tunde Johnson, The Obituary of Tunde Johnson, The Obituary of Tunde Johnson, The Obituary of Tunde Johnson, The Obituary of Tunde Johnson, The Obituary of Tunde Johnson, The Obituary of Tunde Johnson, The Obituary of Tunde Johnson, The Obituary of Tunde Johnson, The Obituary of Tunde Johnson, The Obituary of Tunde Johnson, The Obituary of Tunde Johnson, The Obituary of Tunde Johnson, The Obituary of Tunde Johnson, The Obituary of Tunde Johnson, The Obituary of Tunde Johnson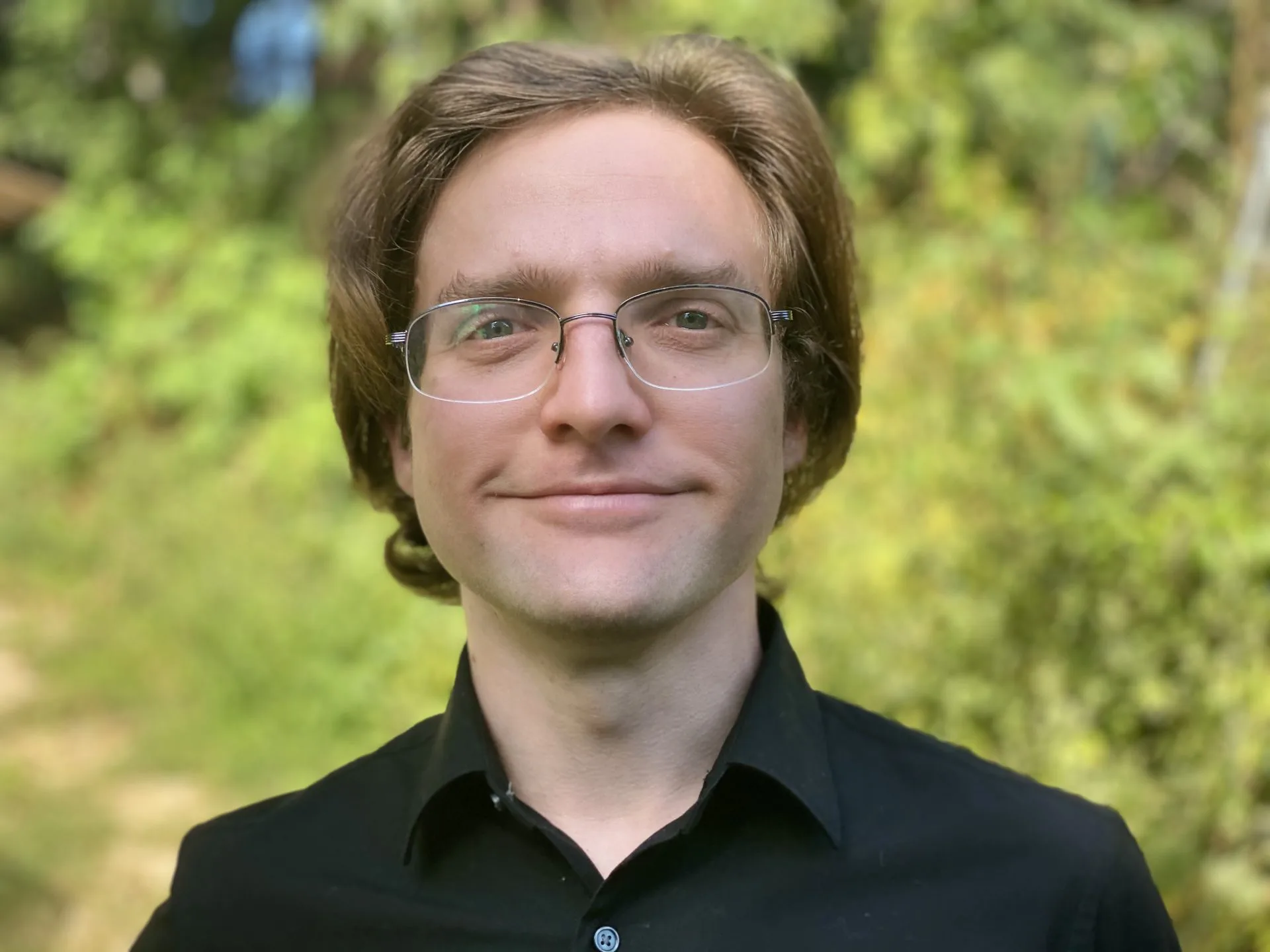 Trent
Kinnucan is a film and television critic, with over 5,000 film hours logged to date. He is devoted to maintaining an encyclopedic knowledge of cinema, with consideration for its history, its cultural impact, and its ability to create social change.
Trent
enjoys finding films that amplify voices otherwise unheard, and reveal images otherwise unseen.
Trent
's interest in media coverage as a way to inspire meaningful dialogue led him to
Hollywood Insider,
a media network that consistently prioritises journalism and content with a purpose.
Trent
also recognizes that media is meant to be enjoyed, which aligns with
Hollywood Insider's
penchant for tackling complex issues with levity and original insight.
Trent
hopes to share his love of film with others, and to help further expand the bandwidth of artists with something to say.