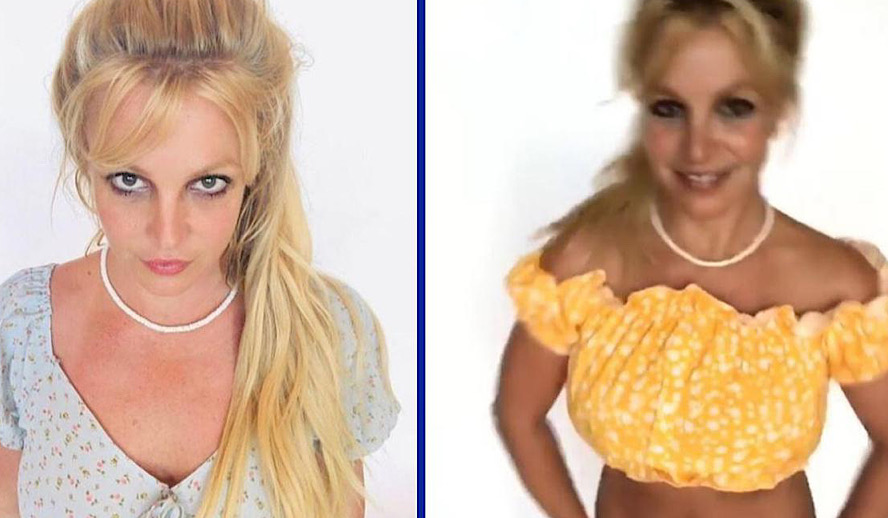 Photo: Britney Spears/Instagram
Fans on social media have long been adamantly protesting against Britney Spears' conservatorship, largely through circulating the hashtag #FreeBritney over the past few years. Her situation has existed for over a decade, but renewed attention has spawned from the court hearing that was set to take place on July 22, prompting fans to make their voices heard in support of the singer's freedom from her arrangement. 
The conservatorship: Everything to know 
Since 2008, Britney Spears has been under a court-ordered conservatorship of which she was entered into upon her mental health crisis that included her infamous public breakdown of that year. By definition, a conservatorship is a form of guardianship in which a guardian or "conservator" is appointed by a judge to manage the financial affairs or personal life of another person, typically due to physical or mental limitations, or old age. In Spears' case, her father, Jamie Spears, was her conservator from 2008 until 2019, along with co-conservator Andrew M. Wallet, a lawyer, up until his resignation in March 2019.
Within their positions, the two had full control over her estate, personal affairs, professional commitments and finances, with filings citing mental illness and substance abuse as the reasons for the necessity of the arrangement. In September of 2019, Jamie Spears temporarily filed to remove himself as the conservator due to "personal health issues," requesting that Jodi Montgomery act as an interim conservator until January 2020.
Under the conservatorship, Spears is not allowed to get married, vote, drive her car, see her friends, control her own money – or essentially make any sort of personal or monetary decision that a 38-year-old woman should be able to – without the oversight and approval of her father. Most problematically, Spears does not possess the right to hire her own attorney who could potentially help her exit the situation, and has reportedly been threatened with loss of custody over her two sons if she petitions for termination of the arrangement. 
Related article: K-Pop Fans Are Powerful Political Activists For A Better World
Limited Time Offer – FREE Subscription to Hollywood Insider, independent media network for substance and meaningful entertainment that is free of gossip and scandal, factual news on culture, click here
The conservatorship was supposed to be a six-month temporary affair that would give the singer time to recover and monitor her health in the following months after her breakdown. But the situation quickly turned into a decade-long contractual guardianship in what fans believe is a threat to her personal autonomy and well-being, as they began questioning how Spears could remain living under the continued restrictions despite her following tours and performances that produced success and stability in all aspects of her career. 
Social media movements: #FreeBritney
The #FreeBritney hashtag originated in 2009 after a fan site, BreatheHeavy.com, started a campaign for Britney to be freed from the constraints of her new conservatorship. Since it began, fans have strongly believed that the singer is having her civil rights violated by the court and her father, accusing him as well as those who monitor the conservatorship of profiting off of Spears while she remains largely not in charge of her finances. 
Related article: Live Updates: List of Successes From Black Lives Matter Protests! 
Subscribe to Hollywood Insider's YouTube Channel, by clicking here. 
Continued demands to "free Britney" have risen over the past couple of years. Back in January 2019, there was a renewed wave of concern after Spears abruptly announced the cancellation of her planned "Britney: Domination" performance residency in Las Vegas, citing a health scare of her father as the reason for the show being put on hold until further notice. However, controversy increased when a voicemail sent to the podcast "Britney's Gram" from an anonymous paralegal who used to work for Britney's team disclosed that she was given an ultimatum by her father to continue taking her medication or cancel her tour, additionally reporting that she was entered into a mental health facility against her own will for a lengthy period of time, despite her team claiming that it was a voluntary commitment. 
While Britney has addressed the numerous concerns in the past, claiming in a post that her situation is "unique" but she is "doing what's best at this moment," fans still believe she is being manipulated and being held against their will. As the singer has continued to be active on social media, posting videos on Instagram and Tik Tok, many have been quick to notice the often cryptic and strange content of the posts, prompting one user to comment on one of her Tik Toks, "If you need help, wear yellow in your next video." Sure enough, in her next Instagram video, the singer wore a yellow top and drew more attention to it in an equally concerning caption. "My florist surprised me today by making the flower arrangement all different colors,' she wrote. 'I was so excited I threw on my favorite yellow shirt and just had to SHARE." 
Related article: Did you see the hidden messages in 'Call Me By Your Name'? Find out behind the scenes facts in the full commentary and In-depth analysis of the cinematic masterpiece
Related article: Please Sign Petition: Has Mount Everest Been Stolen? Google/Apple Must Rectify
Video: Celebrating 20 Years Career of Britney Spears
Video: Hollywood Insider YouTube Channel
This in combination with a series of other speculations based on the strange content recently posted by the singer have led to increased social media involvement. In the past few weeks, several Twitter threads have gone viral, spreading awareness about her situation and promoting the movement that believes Spears "has been denied basic human rights under a conservatorship reserved for incapacitated individuals" for the past 12 years. Fans also recently started a petition calling for the White House to take legal action.
Related article: Innocent Kind Elijah McClain "Legally" Murdered by Thug Police Officers
The petition now has over 125,000 signatures, passing the necessary goal of 100,000 names that requires a response from the government, and reads: "Since 2008 Britney Spears has been in a conservatorship that gives her conservator full control over her personal life & finances/estate. Conservatorships are typically used for those that are SEVERELY mentally ill. Since '08, she has been on 3 world tours with dangerous flying & fire stunts. It's safe to say she is sane enough to feed and clothe herself. With this conservatorship, she is unable to properly fight for her freedom as she isn't legally allowed to hire her own lawyer. We need this petition so that Britney can hire her own lawyer and live a normal life as a 38-year-old woman with two kids. She has tried over the years to fight, attempts were shut down. Please look into this case. Every American deserves civil liberties." 
Related article: Donald Trump Attacks Press Freedom, Cops Assault Journalists Bloody
Related article: Good Cop Stephen Mader Fired For REFUSING to Shoot A Black Person
Court hearing on July 22
#FreeBritney supporters also protested outside the Stanley Mosk Courthouse in downtown Los Angeles during a hearing that was set for Wednesday, July 22 to voice their support for the singer and their outrage at her situation. Spears was supposed to appear remotely for the hearing to address the conservatorship and her mental health, personal life, and finances. However, the virtual hearing, previously set for April 23 but postponed due to COVID-19 restrictions, was once again pushed back to August 19 as a result of several random individuals repeatedly accessing the video call and compromising its confidentiality. 
The nature of the conservatorship has raised a lot of questions over the years about Britney's health and capabilities as she remains locked into a situation where she has little to no personal autonomy. Now, with the postponement of the hearing until next month, fans and supporters will have to wait for the results and final outcome, but their campaigning on social media seems like it will not be ceasing anytime soon. 
Click here to read Hollywood Insider's CEO Pritan Ambroase's love letter to Black Lives Matter, in which he tackles more than just police reform, press freedom and more – click here.
An excerpt from the love letter: Hollywood Insider's CEO/editor-in-chief Pritan Ambroase affirms, "Hollywood Insider fully supports the much-needed Black Lives Matter movement. We are actively, physically and digitally a part of this global movement. We will continue reporting on this major issue of police brutality and legal murders of Black people to hold the system accountable. We will continue reporting on this major issue with kindness and respect to all Black people, as each and every one of them are seen and heard. Just a reminder, that the Black Lives Matter movement is about more than just police brutality and extends into banking, housing, education, medical, infrastructure, etc. We have the space and time for all your stories. We believe in peaceful/non-violent protests and I would like to request the rest of media to focus on 95% of the protests that are peaceful and working effectively with positive changes happening daily. Media has a responsibility to better the world and Hollywood Insider will continue to do so."
Vote with a conscience – Register to Vote – Your vote saves lives and ends systemic racism
Ways to support Black Lives Matter Movement to end systemic racism
– Do you know the hidden messages in 'Call Me By Your Name'? Find out behind the scenes facts in the full commentary and In-depth analysis of the cinematic masterpiece
– A Tribute To The Academy Awards: All Best Actor/Actress Speeches From The Beginning Of Oscars 1929-2019 | From Rami Malek, Leonardo DiCaprio To Denzel Washington, Halle Berry & Beyond | From Olivia Colman, Meryl Streep To Bette Davis & Beyond
– In the 32nd Year Of His Career, Keanu Reeves' Face Continues To Reign After Launching Movies Earning Over $4.3 Billion In Total – "John Wick", "Toy Story 4", "Matrix", And Many More
#freebritney, #freebritney, #freebritney, #freebritney, #freebritney, #freebritney, #freebritney ,#freebritney, #freebritney, #freebritney, #freebritney, #freebritney, #freebritney, #freebritney, #freebritney, #freebritney, #freebritney, #freebritney, #freebritney, #freebritney, #freebritney ,#freebritney, #freebritney, #freebritney, #freebritney, #freebritney, #freebritney, #freebritney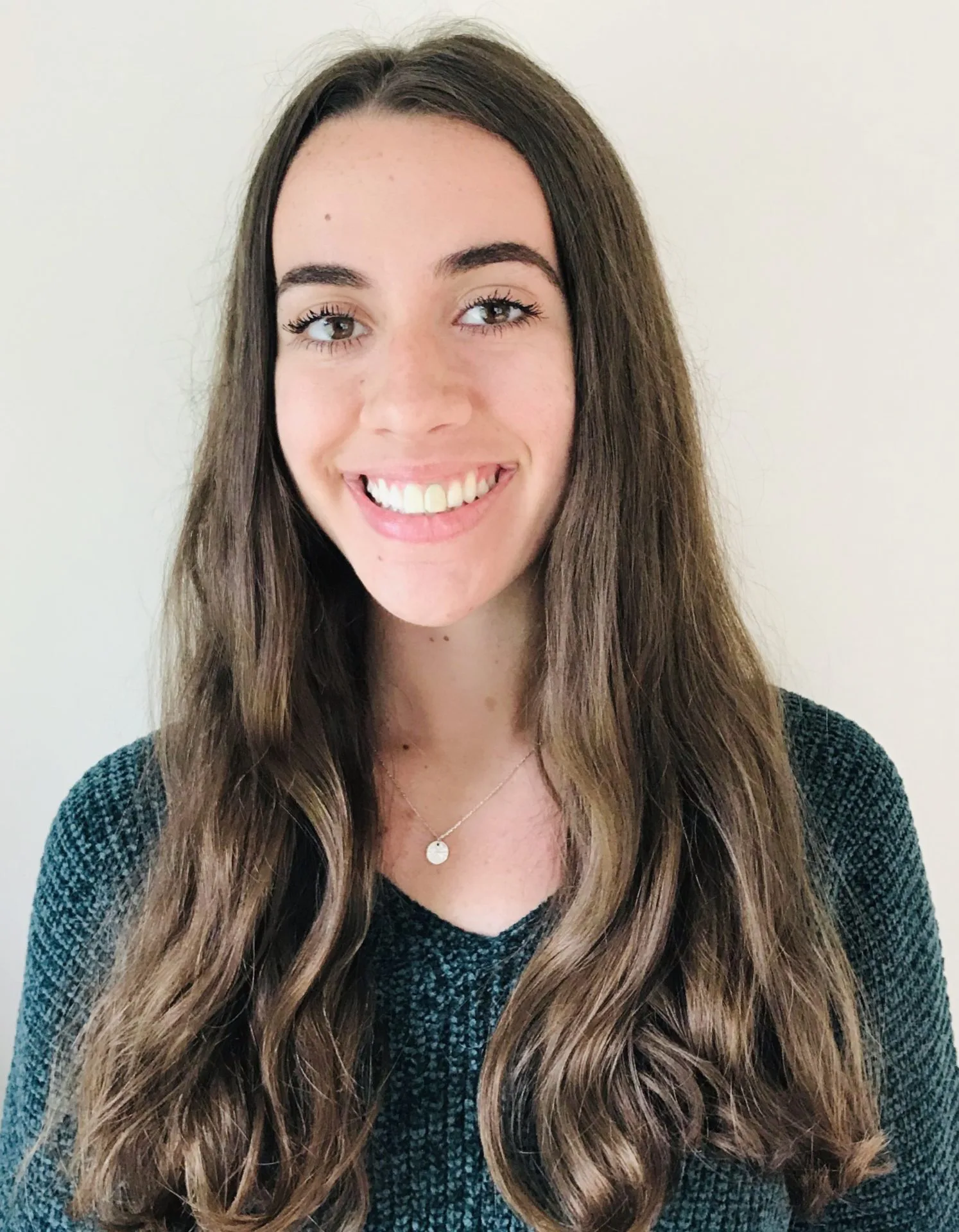 Christine Feeley is a writer for Hollywood Insider and as a fan of all things film and television, she is very passionate about gender equality within the entertainment industry as well as how it can be used to promote social change. She hopes to bring an enriched perspective to the world of entertainment through her alignment with Hollywood Insider's mission to share meaningful and positive content with audiences.