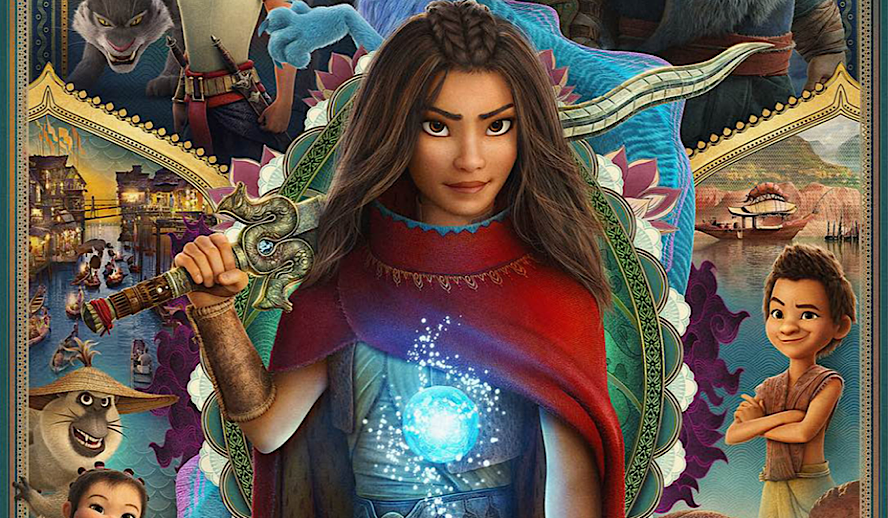 Photo: 'Raya and the Last Dragon'/Disney+
Disney Initiates a New Normal with the Release of 'Raya and the Last Dragon'
Since its inception in October of 1923, the Walt Disney Company has led the entertainment industry in effectively bringing fantasy storytelling to life. Aside from their iconic Mickey Mouse cartoons, Disney's legacy quickly became defined by their princess films. Ever since the release of Disney's first princess story, 'Snow White and the Seven Dwarfs' in 1937, generations have been defined by the Disney princess of each era. From 1950's 'Cinderella' to the late 80s and early 90s films such as 'The Little Mermaid,' 'Mulan,' and 'Beauty and the Beast' that millennials grew up with, the classic story of true love conquering evil has been told time and time again through the marvelous Disney princess films.
Despite their continued, unparalleled success in the genre, the past decades of the Disney films have signaled the Mouse studio's inclination toward a new type of princess tale. Films like those of 'Moana' and the 'Frozen' franchise set a new precedent for what a Disney princess film would entail as the love interests got shelved for more exciting adventures of personal growth and realization.
Related article: Disney Princess Movies Have Evolved To Magically Unchain Young Women from Societal Pressures
Related article: Disney Modern Age Showdown: Which is the Best Disney Movie from 2009-Now?
Disney's newest princess movie, 'Raya and the Last Dragon,' takes the genre to an entirely new level and ingeniously rebrands the model Disney has molded over generations. 'Raya' symbolizes a clean slate for the future of Disney films as the titular character's status as a princess does not demand that she must pursue a prince; instead, 'Raya' serves as a full-blown action-adventure beyond any Disney princess film has imagined to date. Additionally, 'Raya and the Last Dragon' sets a new precedent for the industry model of Walt Disney Studios as the straight to Disney+ release indicates a new frontier for film is on the horizon. Originally set for November 2020, the coronavirus pandemic forced Disney to reevaluate their plans for the release of a handful of their films in hopes large crowds of audiences could once again gather by the time 'Raya' was ready to debut in theaters.
Unfortunately, as of March 2021, the world's not quite ready for that; however, the Mouse streaming service, Disney+, has once again proven its worth during the age of quarantine. Following the success of 'Mulan' (2020)'s straight to streaming release, Disney determined that the most fitting way for audiences to experience 'Raya and the Last Dragon' under current circumstances would be to allow for sparse movie theater release and an emphasized Disney+ debut with a one-time $30 purchase of "Premier Access" to view 'Raya' as many times as you'd like as long as you have an active Disney+ membership. For those with Disney+ patient enough to wait out the hype of the newest Disney masterpiece, 'Raya and the Last Dragon' will be available for all Disney+ members on June 4th free of additional charge.
Related article: MUST WATCH – Hollywood Insider's CEO Pritan Ambroase's Love Letter to Black Lives Matter – VIDEO
Subscribe to Hollywood Insider's YouTube Channel, by clicking here. 
'Raya' also breaks the mold as it features Disney's first Southeast Asian princess. In a time where Asian people are being horrifically scapegoated for the devastation of the coronavirus by politicians like former President Trump, it is fantastic that Disney is taking the initiative to have a more inclusive princess story. The cast of 'Raya' is spectacularly diverse for a Hollywood film to match its revolutionary set of characters, featuring stars like Kelly Marie Tran, Awkafina, Gemma Chan, and Sandra Oh. 
Fantasy and Action Blend in Genre-Defying Epic 'Raya and the Last Dragon'
Making it through the COVID-19 pandemic has been a tedious and harrowing task none of us were prepared to live through for over a year; however, this condition only makes the release of spectacularly engaging films like 'Raya and the Last Dragon' that much more precious. Quarantine has promoted the escapist factor of film from a neat feature to a necessity, and while some films intend to reflect realistic stories familiar to modern life, the pure freedom from the bleak truth of today offered by fantasy movies like 'Raya' hits the spot like nothing else. 'Raya and the Last Dragon' is phenomenal in its entertainment value, as it mixes imaginative lore with compelling story arcs perfect for drifting off into and forgetting about having to double mask at the grocery store.
First off, the visual worldbuilding of 'Raya' is the most immediately moving facet of the movie. Set in the fictional world of Kumandra, Raya's epic story ventures through a wide range of terrains including lush forests, 'Star Wars' inspired deserts, and bustling 'Avatar: The Last Airbender' influenced cities. As the heroes embark on their heroic quest, 'Raya' improves upon its creativity exponentially with each visually stunning landscape until the viewer feels completely immersed in the visionary world of Kumandra. 
Related article: The Power of Positivity: Ikorodu Bois + Chris Hemsworth + Russo Brothers + Sam Hargrave
Limited Time Offer – FREE Subscription to Hollywood Insider
Click here to read more on Hollywood Insider's vision, values and mission statement here – Media has the responsibility to better our world – Hollywood Insider fully focuses on substance and meaningful entertainment, against gossip and scandal, by combining entertainment, education, and philanthropy. 
On top of delivering an environment that is inundated with imagination and magical whimsy, 'Raya' also contains an epic story of a hero's journey to restore peace to her world. The plot is simple: Raya must locate the fractured shards of the dragon gem from each of the 5 regions of Kumandra to save her father who has turned to stone as a result of the terrifying Druun, a mystical being that freezes any being it passes through. Raya's adventure is easily one of Disney's most exhilarating as the princess overcomes obstacles of strength, wit, and kindness through the wayward world of Kumandra. From her origin to her fulfilling of her father's audacious prophecy, Raya's interpretation of "Disney princess" is much closer to a Marvel superhero than the princesses we are used to from the Mickey Mouse studio.
Despite its ingenuity in its handling of a Disney princess, 'Raya and the Last Dragon' masters all of the familiar beats of Disney films fans love. Primarily, 'Raya' houses some of the best comedic sidekicks ever introduced into the Disney universe. The stellar comedian-rapper Awkwafina takes on Sisu, the offbeat last dragon Raya relies on to restore balance to her world. Awkwafina's performance as the titular dragon is fantastically hilarious and heartwarming, ranking among the likes of Josh Gad's Olaf and Robin Williams' Genie. In addition to Awkwafina's Sisu, 'Raya' is packed with lovable sidekicks from a massive, mutated armadillo to a group of con artists composed of 3 monkeys and one street brawling baby. Finally, 'Raya' also hits the mark on villains, one of the most vital cogs of the Disney classics machine.
Related article: Hollywood Insider's CEO Pritan Ambroase: "The Importance of Venice Film Festival as the Protector of Cinema"
Related article: The Masters of Cinema Archives: Hollywood Insider Pays Tribute to 'La Vie En Rose', Exclusive Interview with Director Olivier Dahan
From Maleficent to Dr. Facilier, Disney's antagonists are often just as beloved as their heroes, and 'Raya's' variety of villains does not disappoint. The most obvious devious force facing Raya and her friends is the Druun, a sinister dark cloud that unforgivingly chases the characters from the beginning to the end of the film. Even without a face or dialogue, the Druun is a memorable addition to the 'Raya' mythology that will creep out viewers from ages 5 to 50. A more human villain takes the form of Namaari, Raya's longtime rival, voiced by Gemma Chan of 'Crazy Rich Asians' fame. Namaari ends up being one of Disney's best antagonists not only for her spectacular action sequences and fashionable undercut hairstyle but for the sympathetic nature of the villain the character conveys.
Raya's Timely Message: Only Trust Can Rebuild a Broken Nation
Beyond magnificent landscapes and breathtaking action sequences, 'Raya and the Last Dragon' stands out as extraordinary for its theme of overcoming human discord through trust. In our real world, the past years have signaled that the people of the United States have been moving in two polar opposite directions, and the events of 2020 brought them to a head. From a harshly divisive election cycle that resulted in Trump supporters storming the Capitol to Black Lives Matter demanding that the police take accountability for their killings of Black people, the US is the most fractured it has ever been since the Civil War. Raya's fantasy world of Kumandra finds itself in a similar position, as the once unified land has split itself up into five distinct regions in the hopes to protect themselves from those they do not agree with.
Related article: 3 Reasons Why 'Avatar: The Last Airbender' is Worth Revisiting Right Now
Related article: 'Raya and the Last Dragon' – In-Depth Scoop with Kelly Marie Tran and Awkwafina | Reactions
Fortunately, Raya's father is visionary in his belief that the discord is toxic for the wellbeing of all Kumandrians, "If we don't stop and learn to trust one another again it's only a matter of time before we tear each other apart… I believe that we can be Kumandra again, but someone has to take the first step."
Even as Raya faces foes who intend to prevent her from being reunited with her father, the central message of the film remains overcoming differences to find the common ground of humanity. This is best exemplified in the Druun, 'Raya's' physical interpretation of the hate that a divided nation breeds. Sisu explains that the Druun is "a plague born of human discord… they're like a relentless fire that consumes everything in its wake." Throughout the adventure, Raya and her friends are frequently backstabbed; however, it is not until they learn to let down their guard and be vulnerable enough to trust others that they fulfill their heroic quest. Whether the audience leaves 'Raya and the Last Dragon' with a new spirit of acceptance, or just satisfied to have escaped reality for a couple of hours, Disney's latest film is an inspiring wonder that arrived late, but just on time nonetheless.
Cast: Kelly Marie Tran, Awkwafina, Gemma Chan, Sandra Oh
Cinematography: Rob Dressel, Adolph Lusinsky | Editors: Olivia Alva, Rick Hammel, Brian Millman
Directors: Don Hall, Carlos López Estrada, Paul Briggs, John Ripa | Writers: Qui Nguyen, Adele Lim
Producers: Jared Bush, Peter Del Vecho, Jennifer Lee, Osnat Shurer
An excerpt from the love letter: Hollywood Insider's CEO/editor-in-chief Pritan Ambroase affirms, "Hollywood Insider fully supports the much-needed Black Lives Matter movement. We are actively, physically and digitally a part of this global movement. We will continue reporting on this major issue of police brutality and legal murders of Black people to hold the system accountable. We will continue reporting on this major issue with kindness and respect to all Black people, as each and every one of them are seen and heard. Just a reminder, that the Black Lives Matter movement is about more than just police brutality and extends into banking, housing, education, medical, infrastructure, etc. We have the space and time for all your stories. We believe in peaceful/non-violent protests and I would like to request the rest of media to focus on 95% of the protests that are peaceful and working effectively with positive changes happening daily. Media has a responsibility to better the world and Hollywood Insider will continue to do so."
Ways to support Black Lives Matter Movement to end systemic racism
– Do you know the hidden messages in 'Call Me By Your Name'? Find out behind the scenes facts in the full commentary and In-depth analysis of the cinematic masterpiece
– A Tribute To The Academy Awards: All Best Actor/Actress Speeches From The Beginning Of Oscars 1929-2019 | From Rami Malek, Leonardo DiCaprio To Denzel Washington, Halle Berry & Beyond | From Olivia Colman, Meryl Streep To Bette Davis & Beyond
– In the 32nd Year Of His Career, Keanu Reeves' Face Continues To Reign After Launching Movies Earning Over $4.3 Billion In Total – "John Wick", "Toy Story 4", "Matrix", And Many More
Raya and the Last Dragon, Raya and the Last Dragon, Raya and the Last Dragon, Raya and the Last Dragon, Raya and the Last Dragon, Raya and the Last Dragon, Raya and the Last Dragon, Raya and the Last Dragon, Raya and the Last Dragon, Raya and the Last Dragon, Raya and the Last Dragon, Raya and the Last Dragon, Raya and the Last Dragon, Raya and the Last Dragon, Raya and the Last Dragon, Raya and the Last Dragon, Raya and the Last Dragon, Raya and the Last Dragon, Raya and the Last Dragon, Raya and the Last Dragon, Raya and the Last Dragon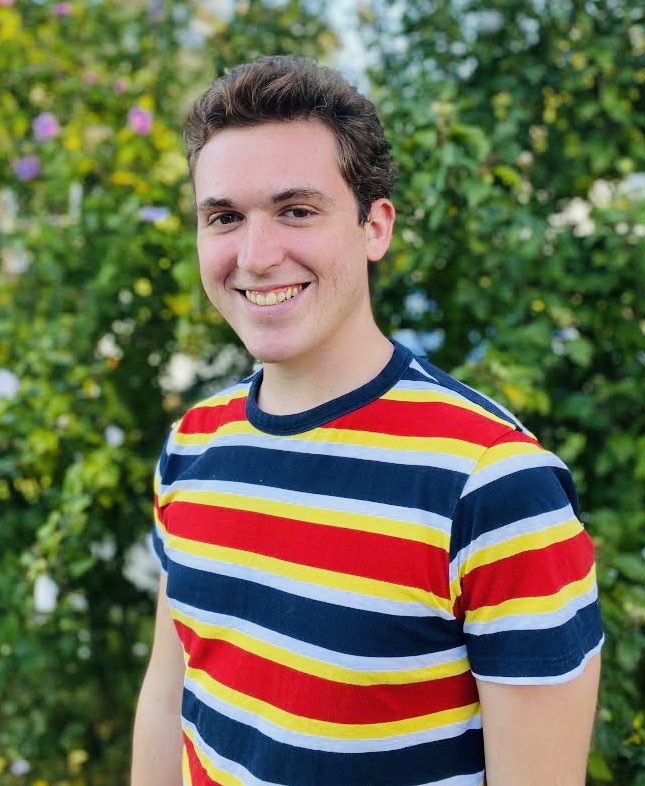 Christopher Davis is an entertainment enthusiast dedicated to the diverse and ever-expanding terrain of film and television. He is eager to examine entertainment that pushes the boundaries of the screen and offers new texture to popular culture altogether. Christopher is excited to write for Hollywood Insider, where he is encouraged to engage in factual and substance-based discourse. Christopher finds inspiration in media that is compelling to consume, sparks progress and evokes compassion.