Video Version of this Article
Video: Hollywood Insider Youtube Channel
The Disney Renaissance Age is one of the most innovative stretches of filmmaking in animated history. It is the period following the Disney Dark Age which was the period after Walt Disney died when the company dipped significantly in popularity.  Renaissance then came along, however, undeniably cementing Disney's place as the animation powerhouse of the entertainment industry.
While the Renaissance definitely ended with Tarzan in 1999, Disney historians (people who I sincerely hope wear Mickey Ears to work every day) have been rigorously debating which movie actually started the Renaissance. Was it The Little Mermaid? Or The Great Mouse Detective? I know what you're thinking, "What the heck is The Great Mouse Detective?" The answer? It was an animated adaptation of Arthur Conan Doyle's Sherlock Holmes stories in which the world's most brilliant mind and greatest detective is a mouse. It doesn't necessarily sound like it would be a hit, but it matches the high quality of filmmaking we saw in the Renaissance and brought much-needed attention back to Disney after the Dark Age. It was made just before The Little Mermaid and demonstrated to audiences that Disney was certainly ready to come back into the spotlight. So should I consider it a contender for the list? Yes, I should. I like it. So says the writer.
To read the ranking of the Disney Modern Age movies, please click here.
So now that The Great Mouse Detective is a contender, there are eleven movies to choose from for this list and it's going to be a competitive race. So grab a Mickey ice cream bar, dust off your favorite Disney cosplay outfits, because here are my personal favorite Disney Renaissance movies. Shout out to my little sister Katie for helping me sort out the list.
#9-
Tarzan
(1999)
If you want a Disneyfied jungle adventure, this is the movie for you. The animation is fantastic as we are treated to thrilling vine-swinging rides through the jungle. Simply put, this is just an all-around fun movie complete with apes playing pots like bongos and elephants dancing like nobody's business. Filled with incredibly catchy songs that can get seriously stuck in your head for days on end, this is no doubt one of the most purely enjoyable movies to watch out of the Disney Renaissance catalog. Plus, this movie puts out the timeless message that love knows no boundaries as Tarzan and Jane are able to overcome their differences and face insurmountable odds in order to be together. The Renaissance marked Disney's transition into movies about independent and empowered women as opposed to damsels in distress, and Jane from Tarzan is a perfect hallmark of this change. She was truly one of the first incredibly intelligent and vocal Disney women who left a good example for the little girls in the audience.
Bless my soul, Herc is on a roll! My little sister will be angry for putting this movie on the list because it is so inaccurate in terms of the actual Greek mythological character. But notably, she's not writing the list. No, you're not going to find a Danny Devito voiced centaur in Ancient Greece, and Hades probably didn't have that cool of a head of fire hair but oh well, Disney's version of the myth is much more fun! The film tells the story of the titular Hercules, an outcast in his Grecian town until he discovers his lofty ancestry: he is the son of the king of the gods, and so he works his way back to Mount Olympus. This movie is widely considered to be one of Disney's funniest and it's not hard to see why. Danny Devito is a powerhouse in the world of comedy and he brings his all to this movie. Disney has a tendency to really flesh out the main character and make the love interest a paper-thin character (think of the one notable personality trait of Prince Charming. See my point?) Despite this, Megara is one of the most complex and sassy characters in the whole movie.
Related article: The Power of Positivity: Ikorodu Bois + Chris Hemsworth + Russo Brothers + Sam Hargrave
Limited Time Offer – FREE Subscription to Hollywood Insider, independent media network for substance and meaningful entertainment that is free of gossip and scandal, factual news on culture, click here
#7-
The Great Mouse Detective
(1986)
As mentioned earlier, I love this movie. It's one of Disney's most faithful adaptations and would absolutely make Sir Arthur Conan Doyle proud. This movie perfectly captures the spirit of Sherlock Holmes and still manages to be entertaining to the kids in the audience. It also cleverly pays homage to its source material by having the home of our rodent detective hero be in a crawl space of 221B Baker Street, which any true Holmes fan knows is the home of the world's greatest human detective. The film is incredibly fun and entertaining to watch and is perfect for kids interested in the mystery genre (and adults too).
Claiming the title of the darkest movie on the list and probably the darkest Disney movie ever, Hunchback definitely blurs the lines of what qualifies as a kids' movie. Quasimodo fights for his right to live in freedom and happiness despite his physical deformity. This movie is incredibly powerful as it speaks on themes of intolerance, religious bigotry, and acceptance. This is definitely the Disney movie today's world needs. But don't worry, you can still show it to your kids. The three anthropomorphic gargoyles keep things lighthearted throughout. They are incredibly funny and quirky characters who balance out the dark themes. It also has amazing visual imagery and some fantastic music.
Exclusive: The Launch of NEWEST ANIMATED TALK SHOW – 'The Anytime Show' with host Mister H. I. | Much needed humor and perspective
Limited Time Offer – FREE Subscription to Hollywood Insider, for substance and meaningful entertainment that is free of gossip and scandal, click here
Unfortunately, the name of Aladdin has been sullied by the 2019 live-action remake which was greeted by critics with abysmal reviews. But let's go back to 1992, simpler times when Disney fans were first treated to the now iconic magic carpet ride. Aladdin is about a boy who lives on the streets who falls in love with the princess of Agrabah and does anything he can to get to her. Aladdin has some of the most beautiful music to come out of Disney. Who could forget gorgeous classics like A Whole New World or just flat out romps like You Ain't Never Had a Friend like Me. It boasts an incomparable cast of voice actors including the late great Robin Williams who brings his comedic gusto to the role of the Genie and the boyish charm of the voice of Scott Weinger from Full House bringing life to the title character.
Related article: 'Aladdin' Star Naomi Scott Is An Actress & Humanitarian: Feminist Princess Jasmine Demands More From Her Role In Reel-&-Real-Life
Related article: Is Disney Ready to Explicitly Apologize for 90+ Years of Racism? Thankfully, They Are Trying to Correct Their Past Mistakes
#4-
The Little Mermaid
(1989)
A bona fide Disney classic, The Little Mermaid practically broke the box office upon its release. The movie made almost half a billion in today's dollars which was a lot in the pre-MCU blockbuster time. The movie centers around a teenage mermaid who longs to be a human so she can unite with her one true love. With some of the most iconic shots in Disney history, The Little Mermaid is an utterly stunning visual treat. The song that people remember most from the movie is Part of Your World, and it's not hard to see why. Ariel is one of the most relatable Disney characters ever; everyone can identify with her rebellious teen spirit and this song, in particular, characterizes her nature perfectly. It's such a powerful song that it allows the human audience to see through the eyes of a mythological mermaid. The optimistic theme of the movie is that love conquers all, a timeless message that continues to hold true today. 
Related article: Disney Modern Age Showdown: Which is the Best Disney Movie from 2009-Now?
Related Article: Want GUARANTEED SUCCESS? Remove these ten words | Transform your life INSTANTLY
The Lion King is a truly remarkable film. Loosely based on Shakespeare's Hamlet, it tells the story of a young lion prince who is tricked into thinking he killed his own father by his uncle and flees the kingdom. Truly one of the best coming of age stories in the Disney canon, it's a story about learning to take responsibility and defending what is right. This movie contains Disney's first use of CGI and the studio did not take the technology for granted. CGI was used in the scene in which wildebeests stampede and kill Mufasa and it is truly a sight to behold. No one can say they didn't cry when Simba tragically begged his dead father to wake up knowing somewhere inside that he never would. No Disney movie has ever tugged at your heartstrings quite like this one. Plus, the music was composed by Elton John. Need I say more?
It's a tale as old as time. Belle gets trapped in Beast's castle after saving her father but after bonding with her captor, Belle and the Beast fall in love. This movie has the most beautiful score of any movie of the Renaissance. With classics like Beauty and the Beast and Belle and the showstopper Be Our Guest, this film should come with a warning that the songs will be stuck in your head for weeks on end. This movie tells audiences the important message that beauty lies beyond the surface. Gaston and Lefou work perfectly together as one of the most memorable villainous duos to ever come out of Disney. They are equal parts funny, scary, and ridiculous. Belle is the Disney princess who taught me when I was a kid that intelligence is beautiful. She is also one of the few princesses in all of Disney history that you will see reading on screen.
Related article: Video: Full Commentary on 'MULAN' with Reactions from Yifei Liu, Donnie Yen, Ming-Na Wen, Jet Li
Related article: Disney Princess Movies Have Evolved To Magically Unchain Young Women from Societal Pressures
Mulan wins the award for the most empowering movie for girls of the Renaissance. Even though I'm a feminist, that's not the only reason why I love it. The film is about a woman who goes to war in place of her father and is a powerful and beautiful story On top of the power and the beauty, however, the movie is also hilarious. Eddie Murphy has your sides splitting as Mushu the dragon, probably the snarkiest of all the Disney animal sidekicks. Let us not forget the wisest line any Disney character ever uttered, "dishonor on you, dishonor on your cow!" And while our pet cows are off in the corner crying, let's talk music. There are only four songs in Mulan but they truly make an impact. I'll Make a Man Out of You is the best song to hype yourself up. And, dare I say if any Disney Renaissance song were to be crowned as Disney's most beautiful song it would be Reflection.  
Yes, the concept of a woman going to war in place of her dad is in itself empowering. But what I find most empowering about this movie is the fact that the same woman not only comes up with a plan that defeats the evil Huns for good, but she also sees it through to the very end with her fellow soldiers. That act shows courage, intelligence, and strength, all traits that everyone should teach their young girls. Side-note,, when all of China bows to Mulan, don't be shocked if every female audience member blurts out "you go girl!"
Click here to read Hollywood Insider's CEO Pritan Ambroase's love letter to Black Lives Matter, in which he tackles more than just police reform, press freedom and more – click here.
An excerpt from the love letter: Hollywood Insider's CEO/editor-in-chief Pritan Ambroase affirms, "Hollywood Insider fully supports the much-needed Black Lives Matter movement. We are actively, physically and digitally a part of this global movement. We will continue reporting on this major issue of police brutality and legal murders of Black people to hold the system accountable. We will continue reporting on this major issue with kindness and respect to all Black people, as each and every one of them are seen and heard. Just a reminder, that the Black Lives Matter movement is about more than just police brutality and extends into banking, housing, education, medical, infrastructure, etc. We have the space and time for all your stories. We believe in peaceful/non-violent protests and I would like to request the rest of media to focus on 95% of the protests that are peaceful and working effectively with positive changes happening daily. Media has a responsibility to better the world and Hollywood Insider will continue to do so."
Vote with a conscience – Register to Vote – Your vote saves lives and ends systemic racism
Ways to support Black Lives Matter Movement to end systemic racism
– Do you know the hidden messages in 'Call Me By Your Name'? Find out behind the scenes facts in the full commentary and In-depth analysis of the cinematic masterpiece
– A Tribute To The Academy Awards: All Best Actor/Actress Speeches From The Beginning Of Oscars 1929-2019 | From Rami Malek, Leonardo DiCaprio To Denzel Washington, Halle Berry & Beyond | From Olivia Colman, Meryl Streep To Bette Davis & Beyond
– In the 32nd Year Of His Career, Keanu Reeves' Face Continues To Reign After Launching Movies Earning Over $4.3 Billion In Total – "John Wick", "Toy Story 4", "Matrix", And Many More
Disney Renaissance Age, Disney Renaissance Age, Disney Renaissance Age, Disney Renaissance Age, Disney Renaissance Age, Disney Renaissance Age, Disney Renaissance Age, Disney Renaissance Age, Disney Renaissance Age, Disney Renaissance Age, Disney Renaissance Age, Disney Renaissance Age, Disney Renaissance Age, Disney Renaissance Age, Disney Renaissance Age, Disney Renaissance Age, Disney Renaissance Age, Disney Renaissance Age, Disney Renaissance Age, Disney Renaissance Age, Disney Renaissance Age, Disney Renaissance Age, Disney Renaissance Age, Disney Renaissance Age, Disney Renaissance Age, Disney Renaissance Age, Disney Renaissance Age, Disney Renaissance Age, Disney Renaissance Age, Disney Renaissance Age, Disney Renaissance Age, Disney Renaissance Age, Disney Renaissance Age, Disney Renaissance Age, Disney Renaissance Age, Disney Renaissance Age, Disney Renaissance Age, Disney Renaissance Age, Disney Renaissance Age, Disney Renaissance Age, Disney Renaissance Age, Disney Renaissance Age, Disney Renaissance Age, Disney Renaissance Age, Disney Renaissance Age, Disney Renaissance Age, Disney Renaissance Age, Disney Renaissance Age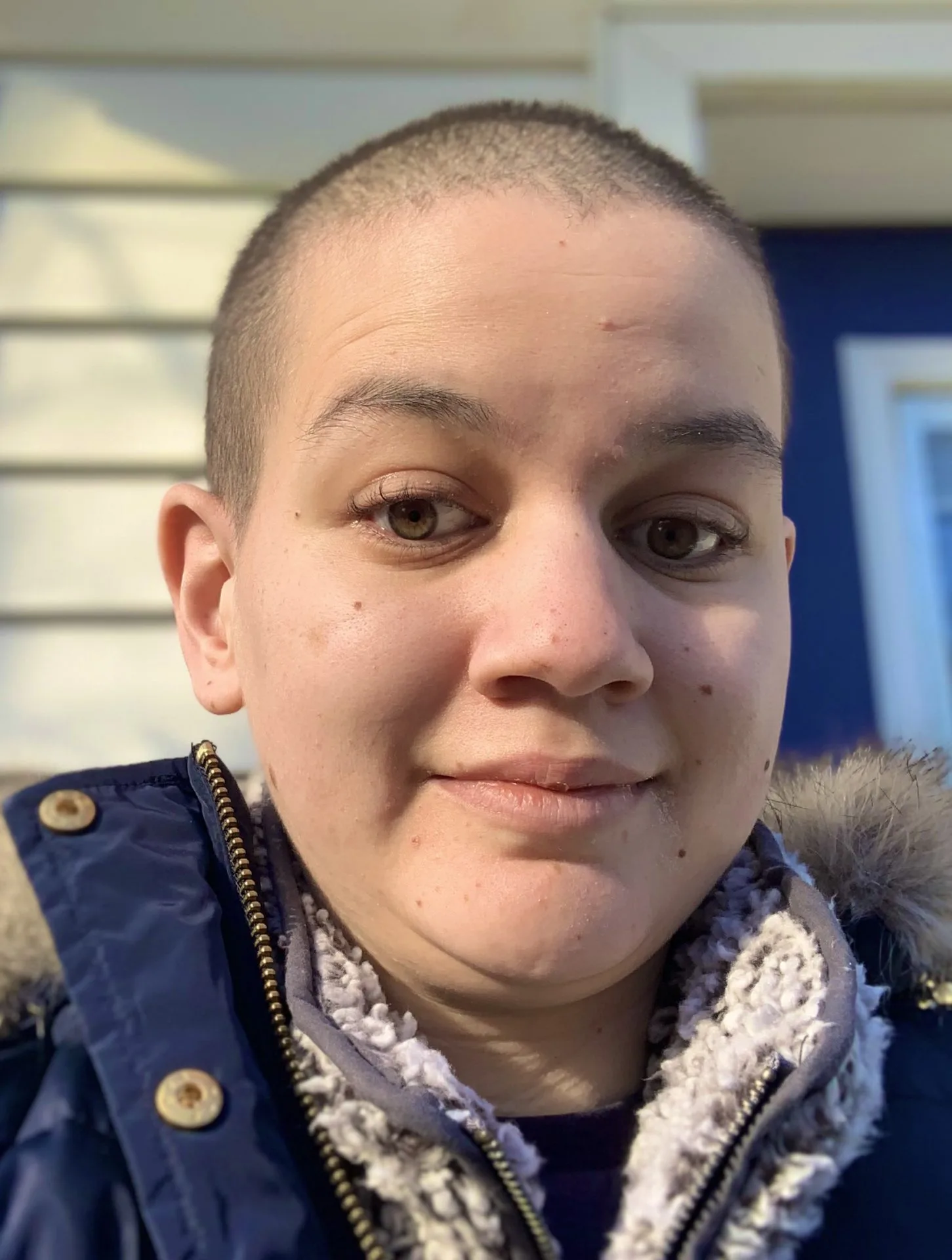 Carrie Fishbane is obsessed with all things comedy and loves to reflect on the impact of comedy on the world. Having spent thousands of hours studying literature, she also writes about the political impact of entertainment and the power movies and TV have to create social change. Hollywood Insider promotes ethics and substance in entertainment, which is exactly in line with Carrie's perspective. Carrie's favorite movies include Jojo Rabbit, Deadpool, and Inception and her favorite shows are Rick and Morty, Crazy Ex-Girlfriend, and The Office.